DON'T TRUST, VERFIY!
Regular price

Sale price

€1.600,00
CRYPTOS LEHMAN-BROTHERS MOMENT
"The smartest guys in the room. Not just financial error but — certainly from the reports — whiffs of fraud. Stadium namings very early in a company's history. Vast explosion of wealth that nobody quite understands where it comes from."
FTX SCAM, Terra Luna Scam, Bitconnect, One Coin and so many more have two things in common: They are due to human error and have absolutely nothing to do with Bitcoin. While bitcoin, as a decentralised system, gives its users power over their own monetary values, where verification rather than trust prevails, we on the other hand have to believe exchanges or even companies in the cryptospace that things are as they claim to be.

With our new artwork we pick up on the latest fraud surrounding SAM BANKMAN-FRIED, which revolves around the FTX debacle, to draw attention to the importance of VERIFYING rather than trusting & to SELF-CUSTODY to be not effected by frauds anymore!

Whitepaper of the artwork:

◾️Titel: DON'T TRUST, VERIFY
◾️Artist: program_0 x bitart (bitcoin content)
◾️100% Handmade 80x60cm on MDF board 16mm thick
◾️MIXED MEDIA, Acryl, 3D, physical wallets, mobile phone with twitter conversation between customer and SAM (inspired by SCARFACE CONVERSATION), stealing through cabling to custody wallets, grenade of "verifying"
◾️SPOTLIGHT EFFECT: physical Bitcoin Magazin "THE BROKE ISSUE"  , original papers of the story "rise and fall of bankman" out of the magazin as backround
◾️Original U N I C A T with signature + Hahnemühle certificate of authenticity
◾️published: 782.895

Personal delivery possible - surcharge
Shipping varies - shipping costs apply after consultation

Pay with Bitcoin

Contact us at kontakt@bitart-shop.de
Safe shipping

We ensure that your artwork arrives safely with you.
Hurry, only 1 item left in stock!
shares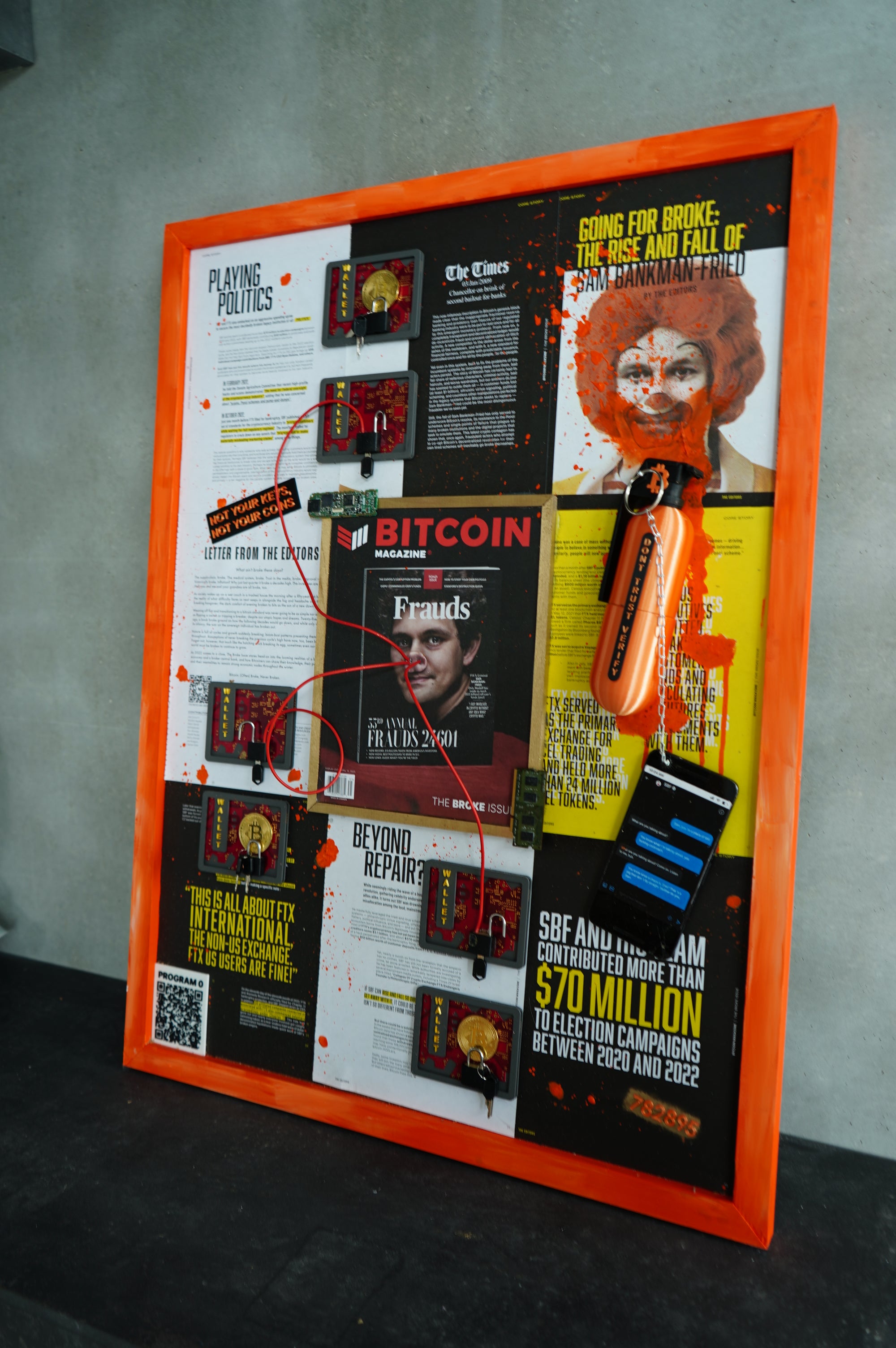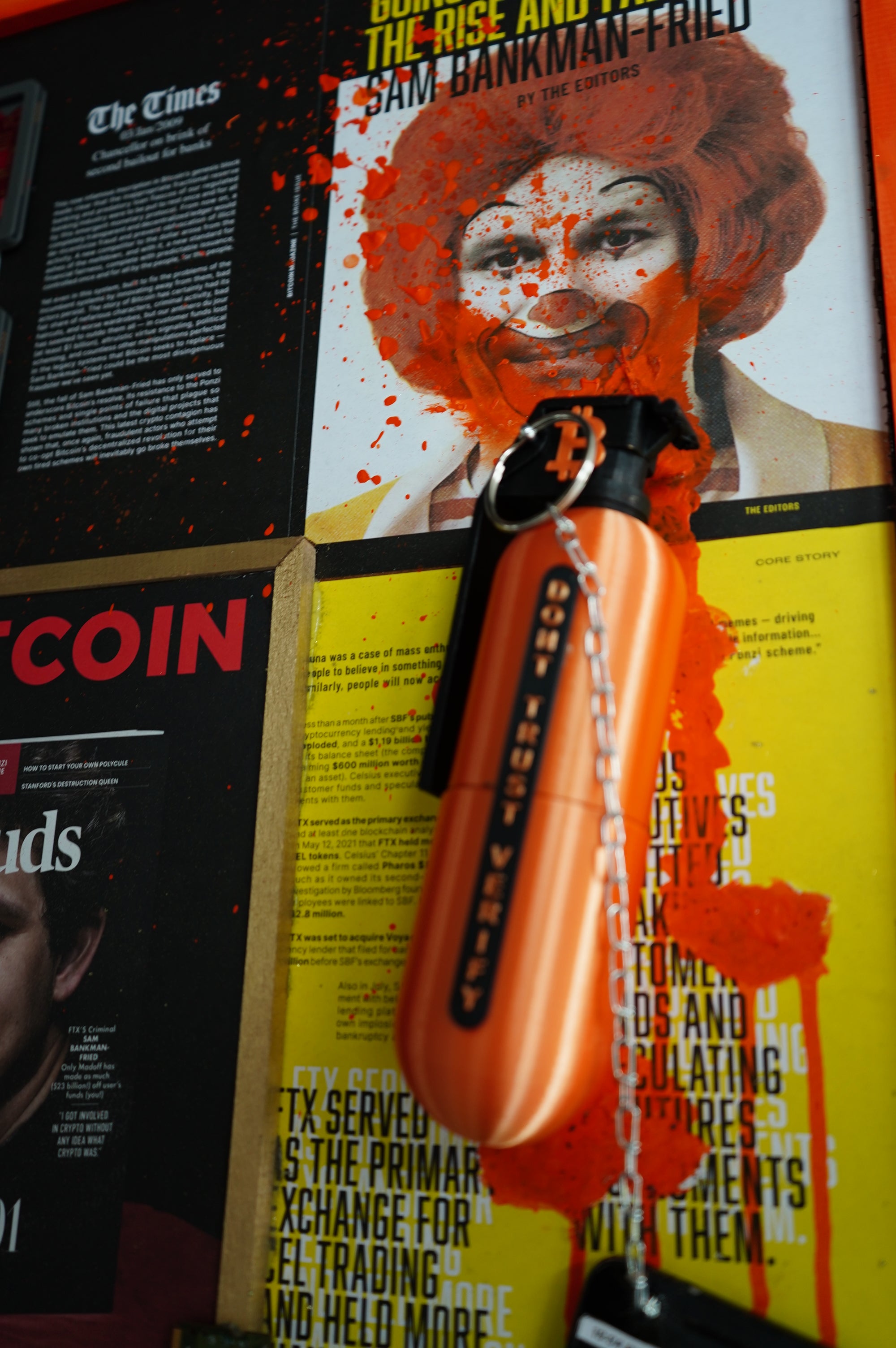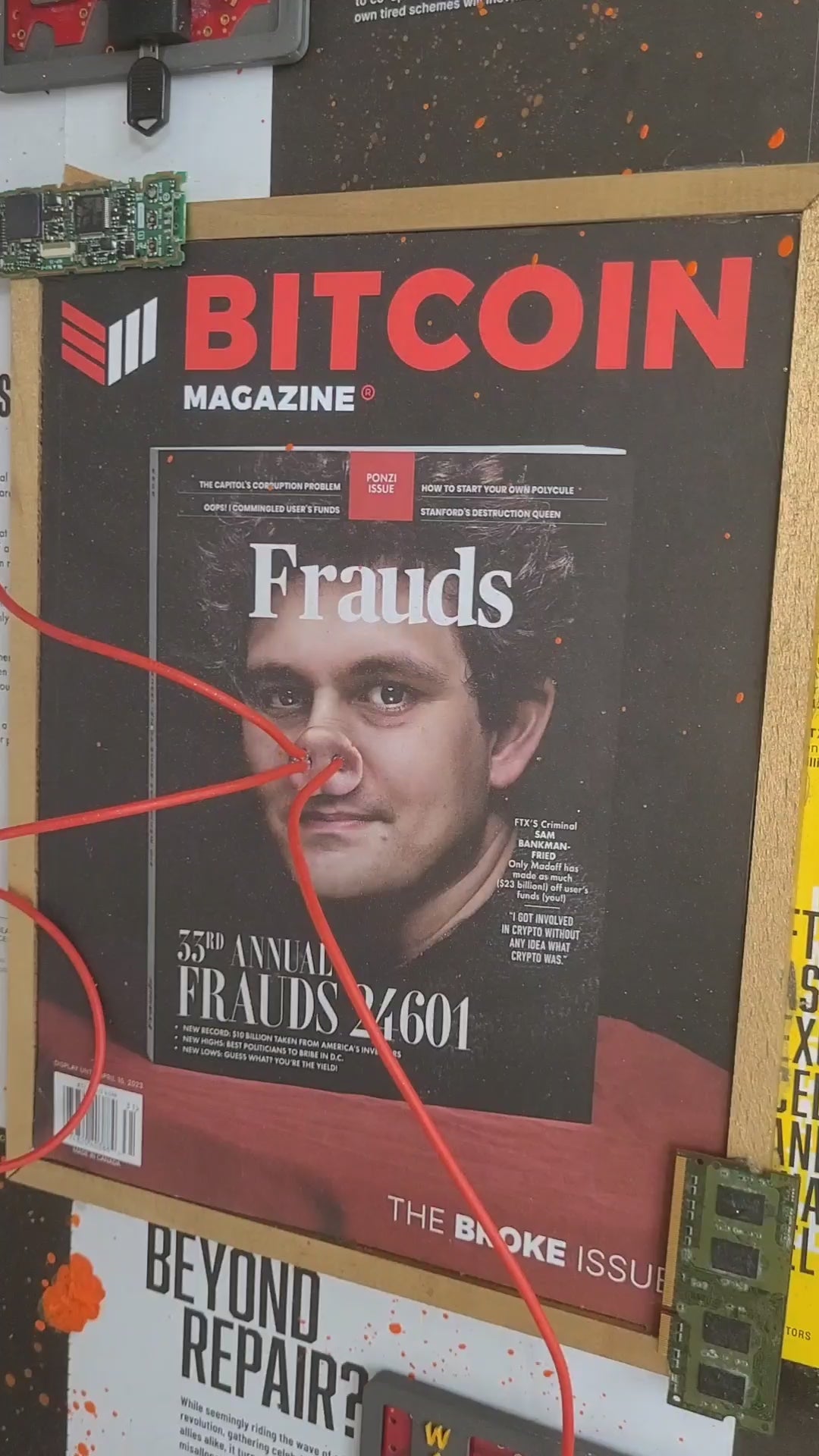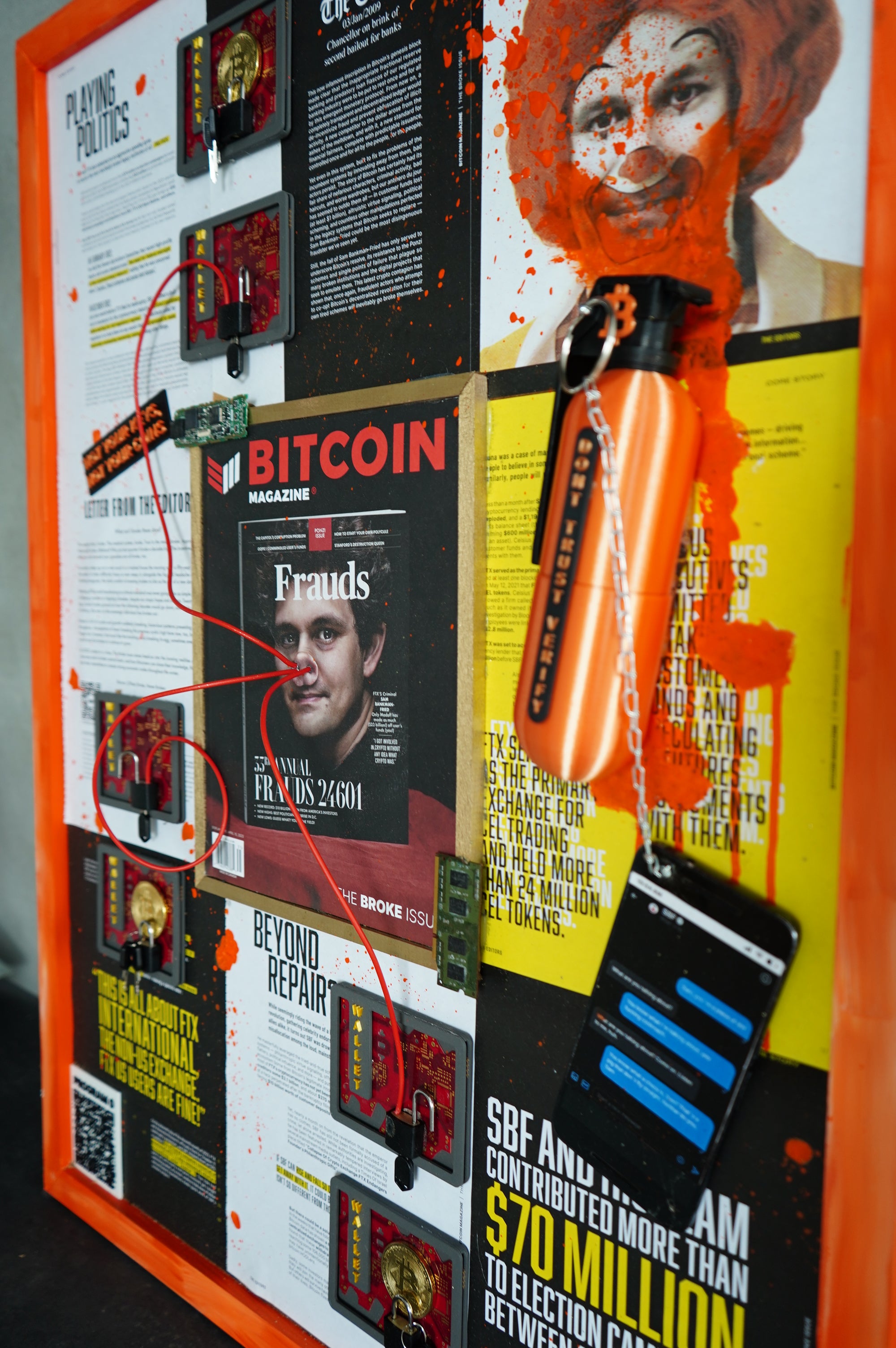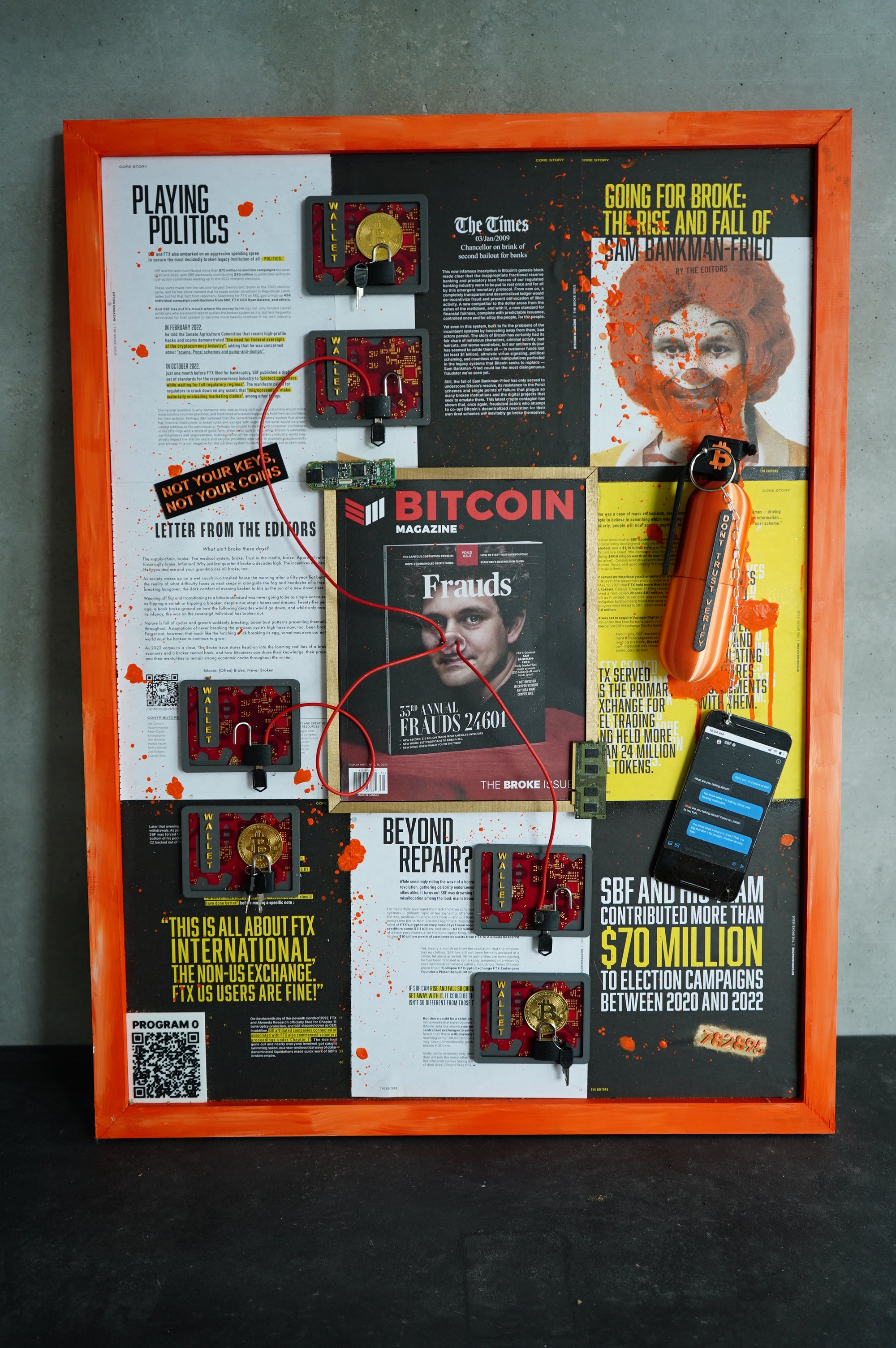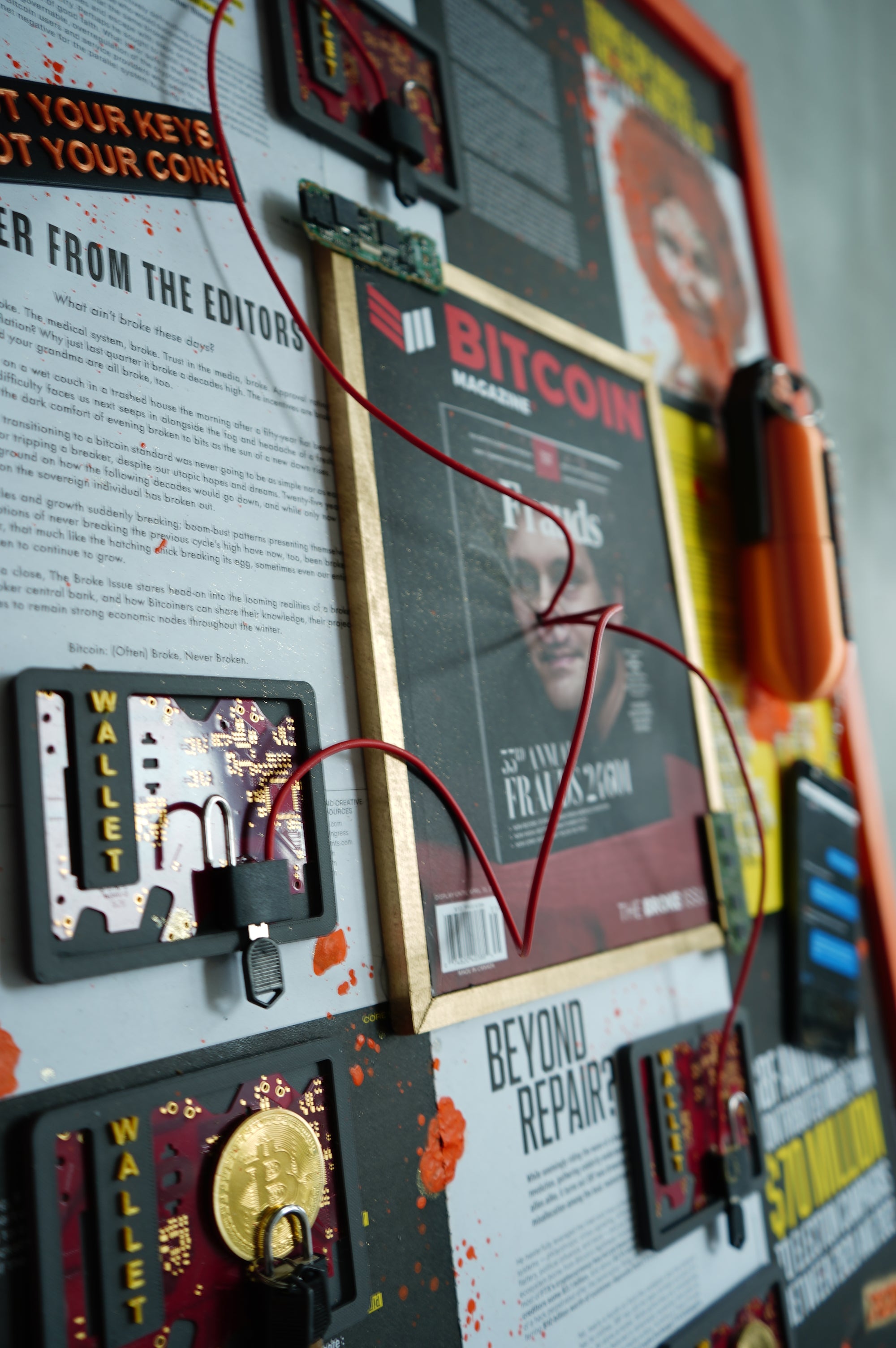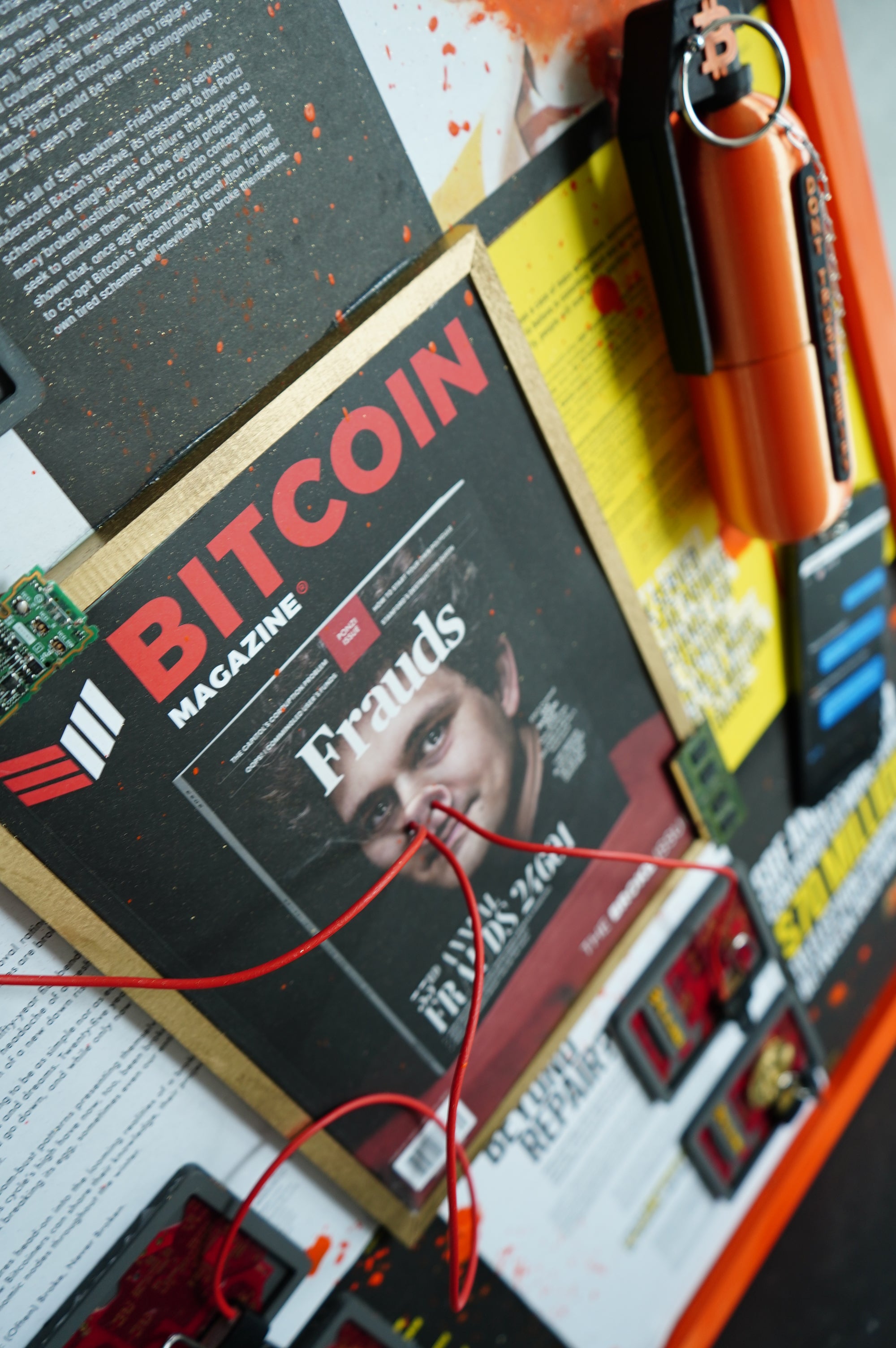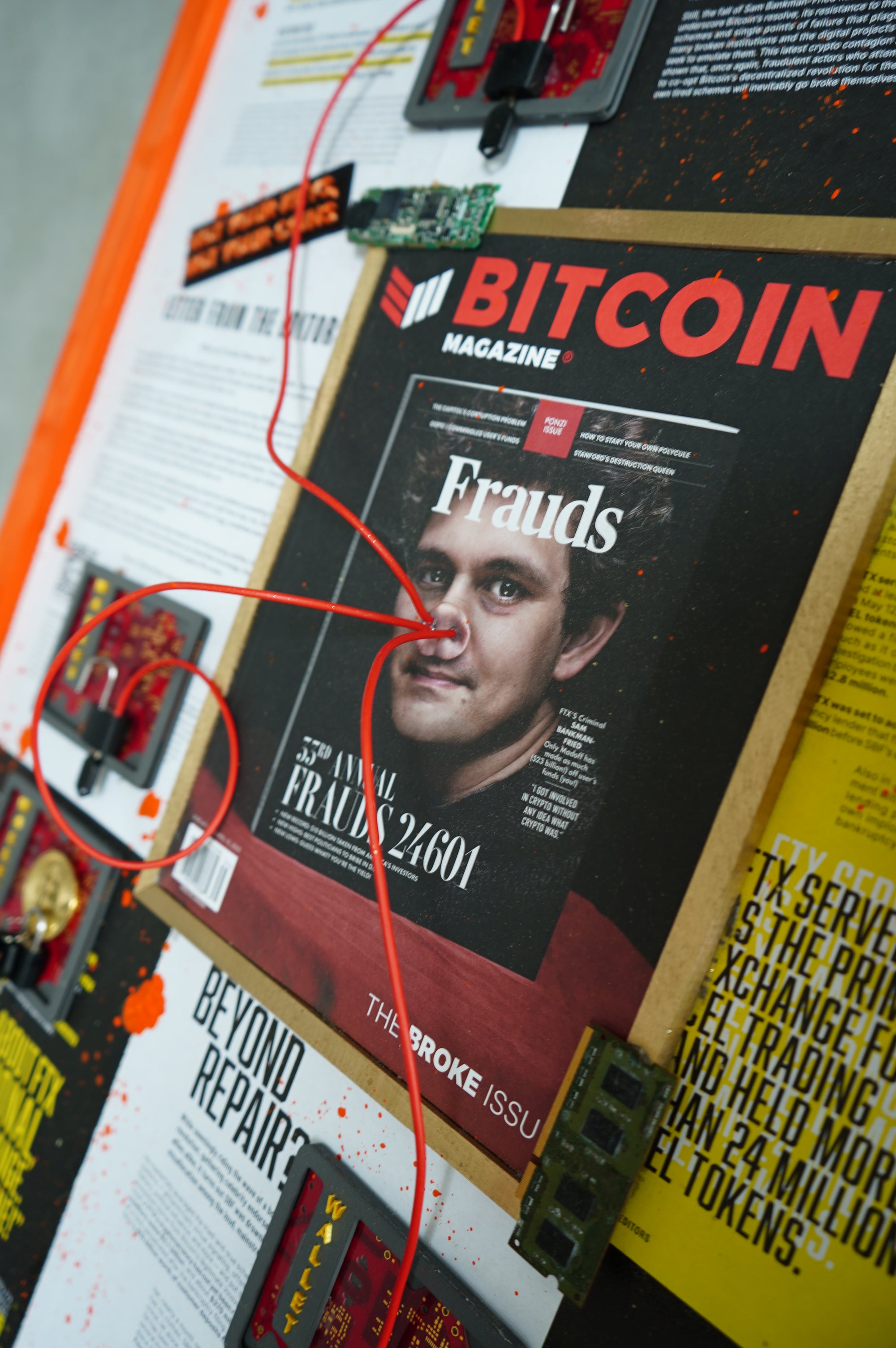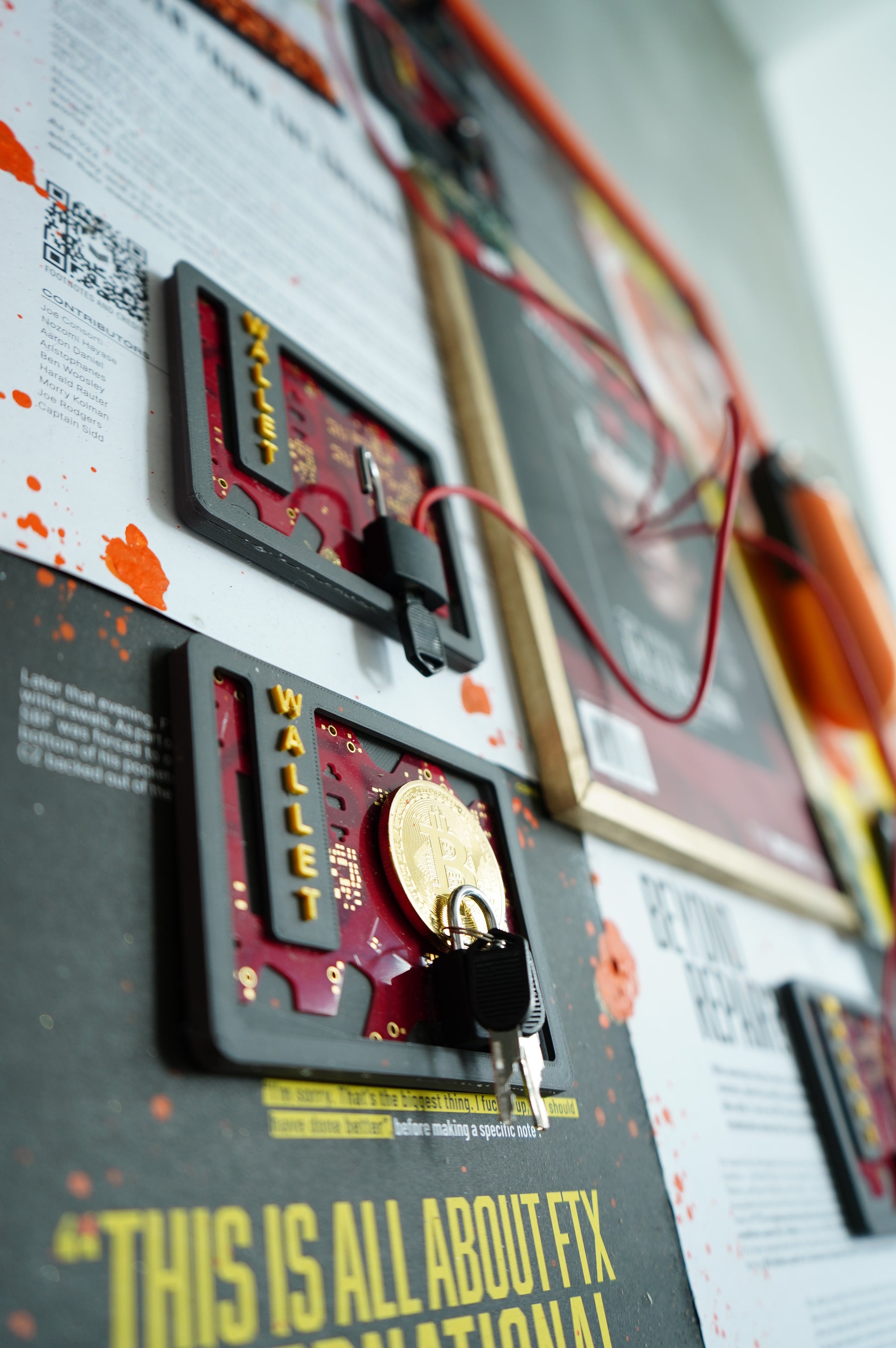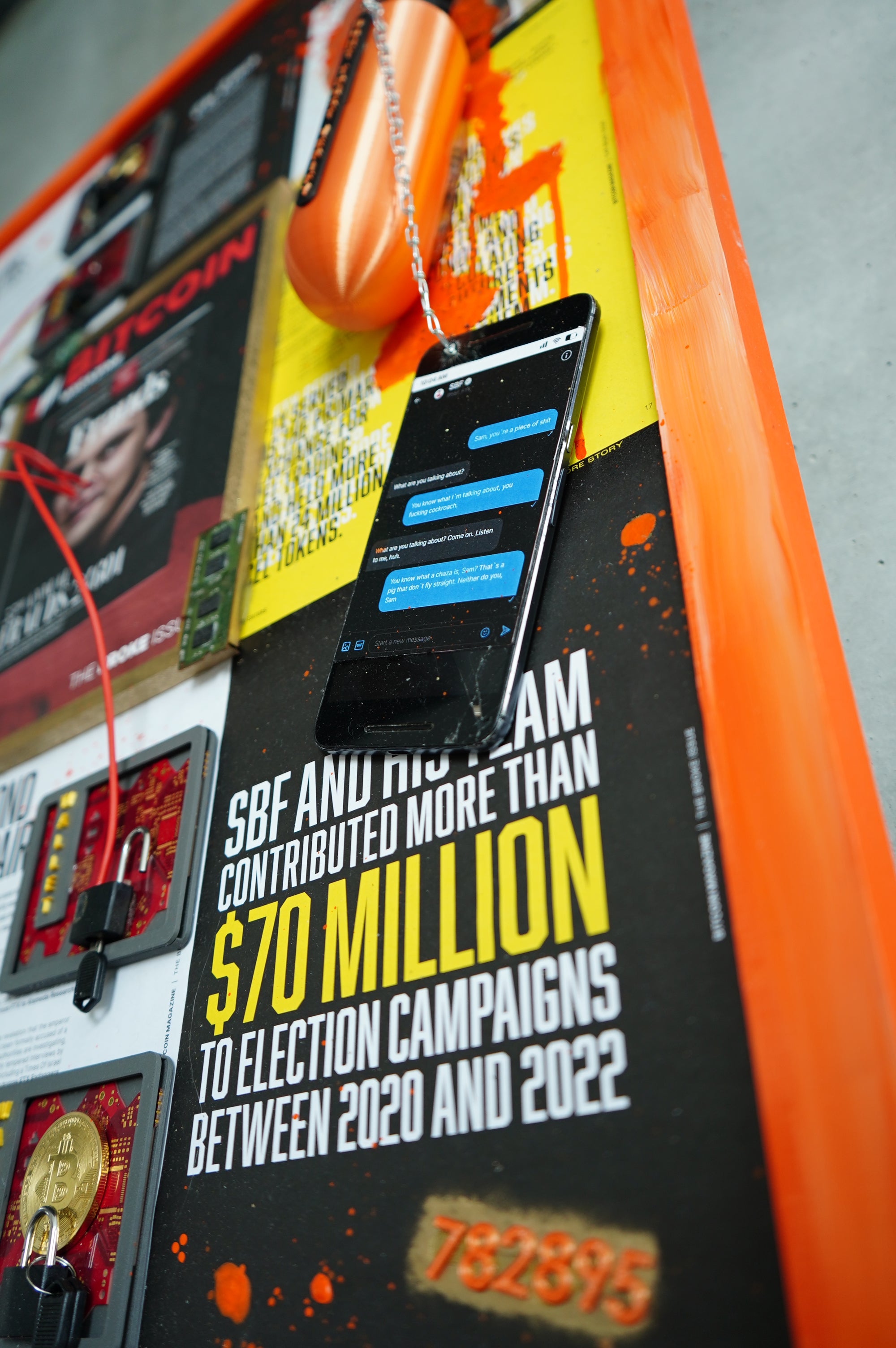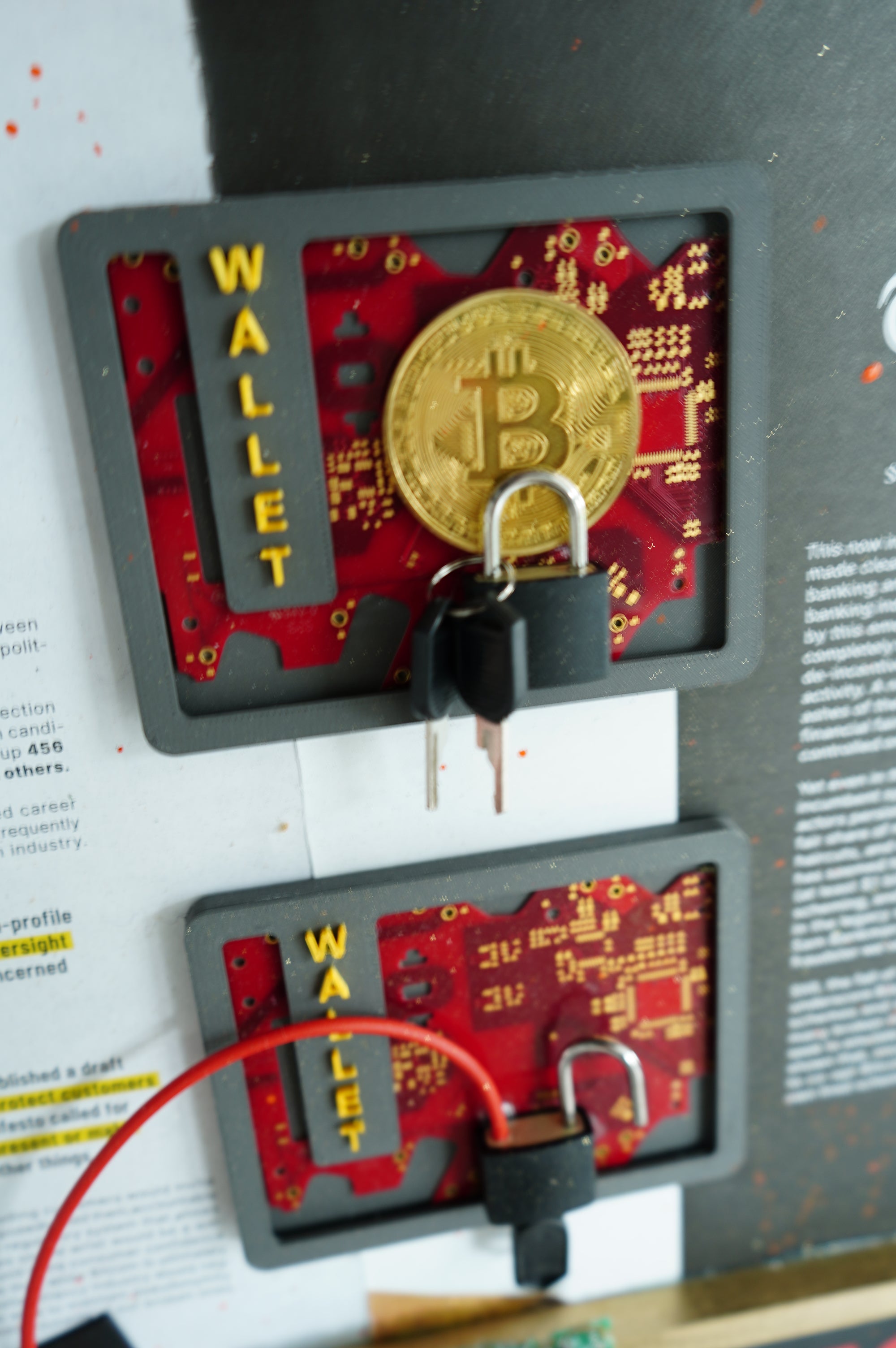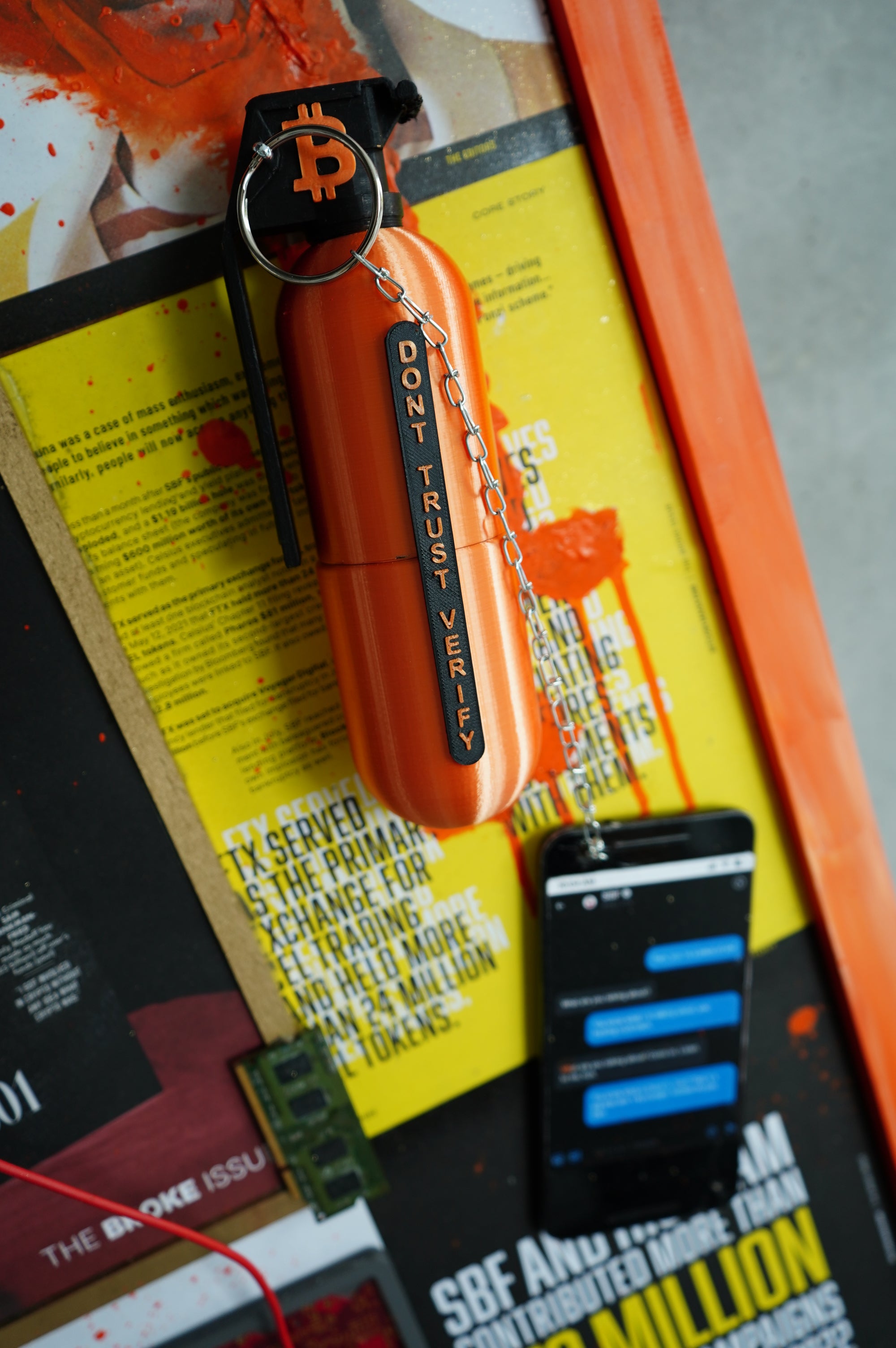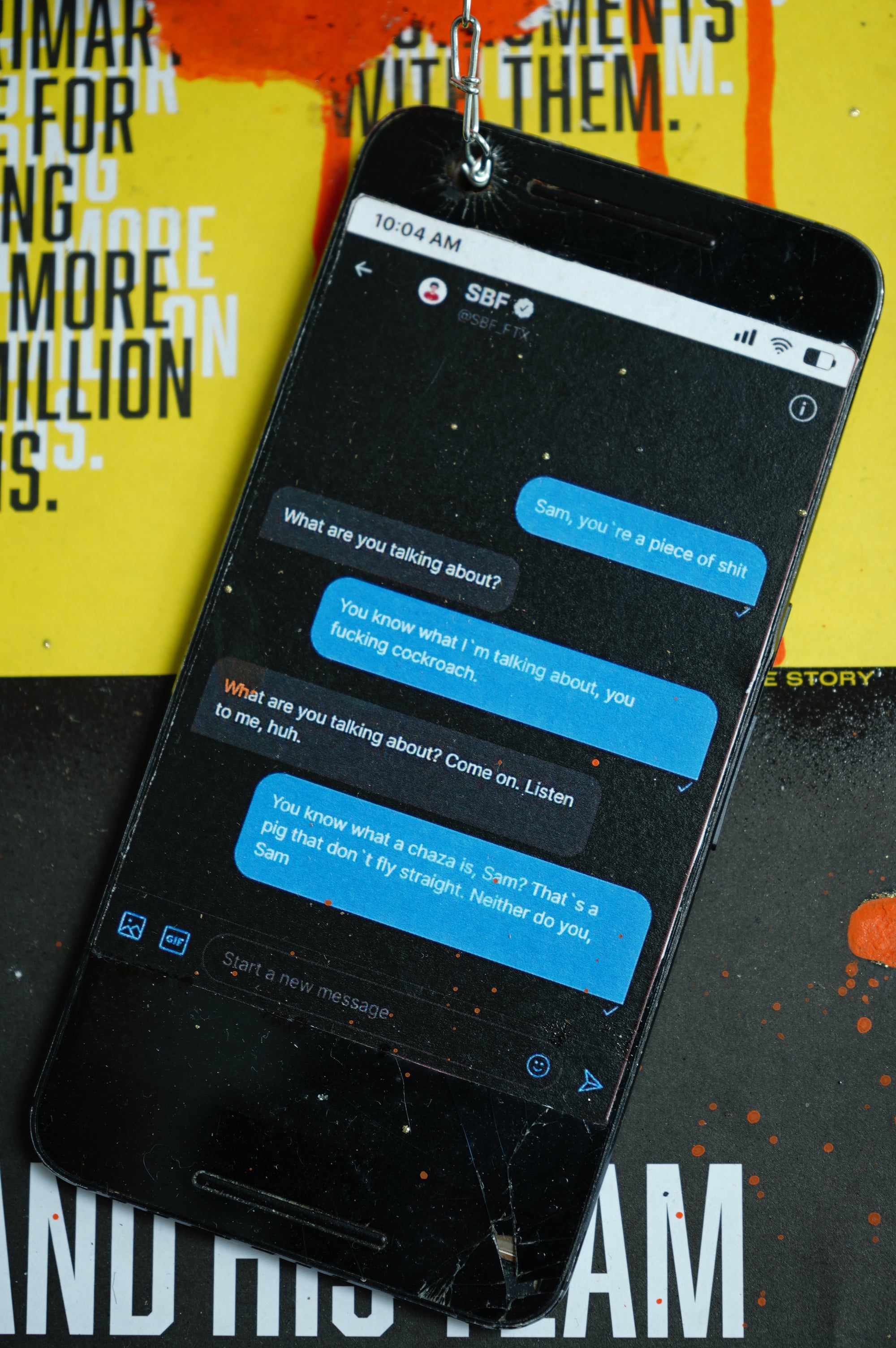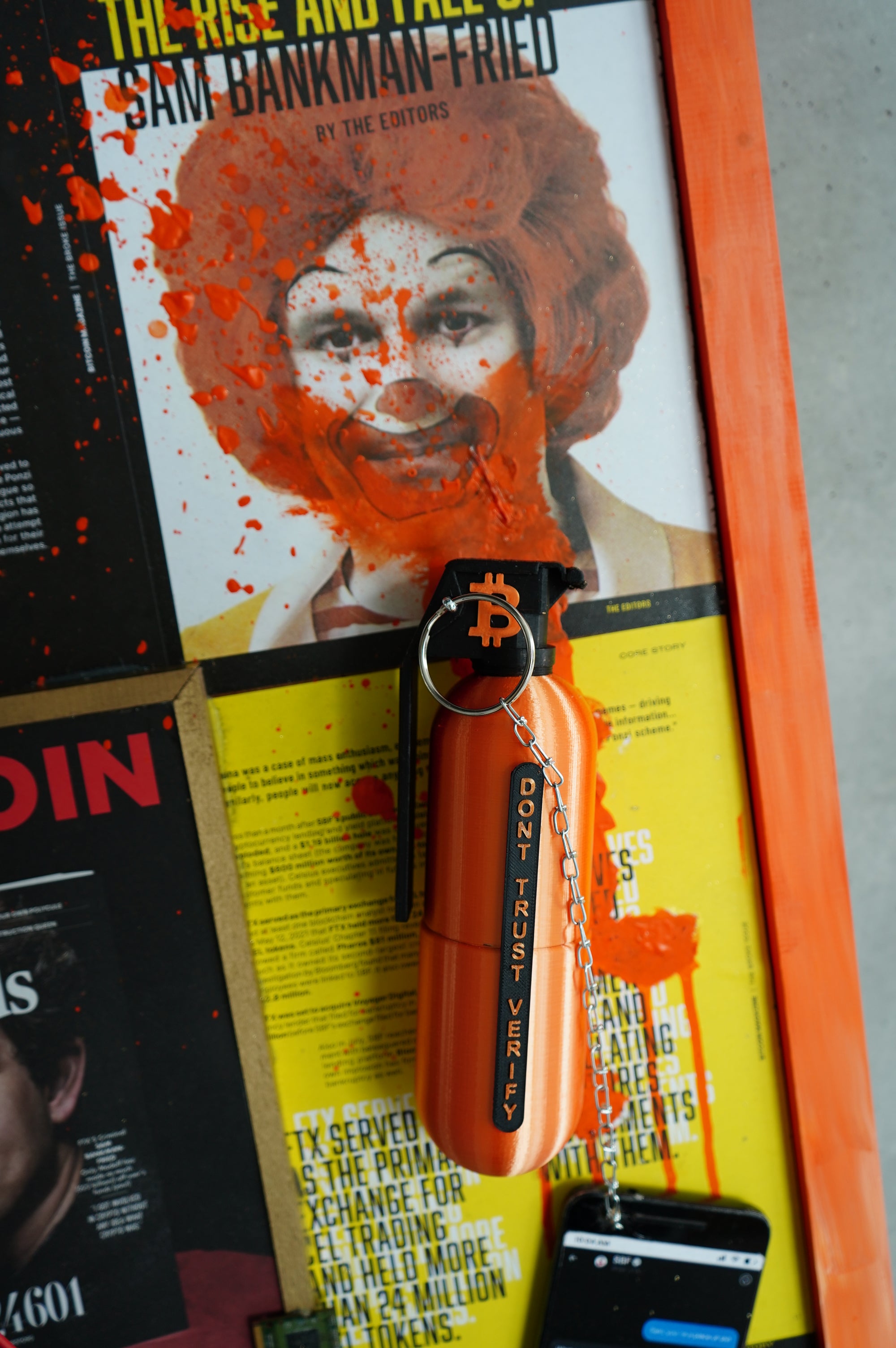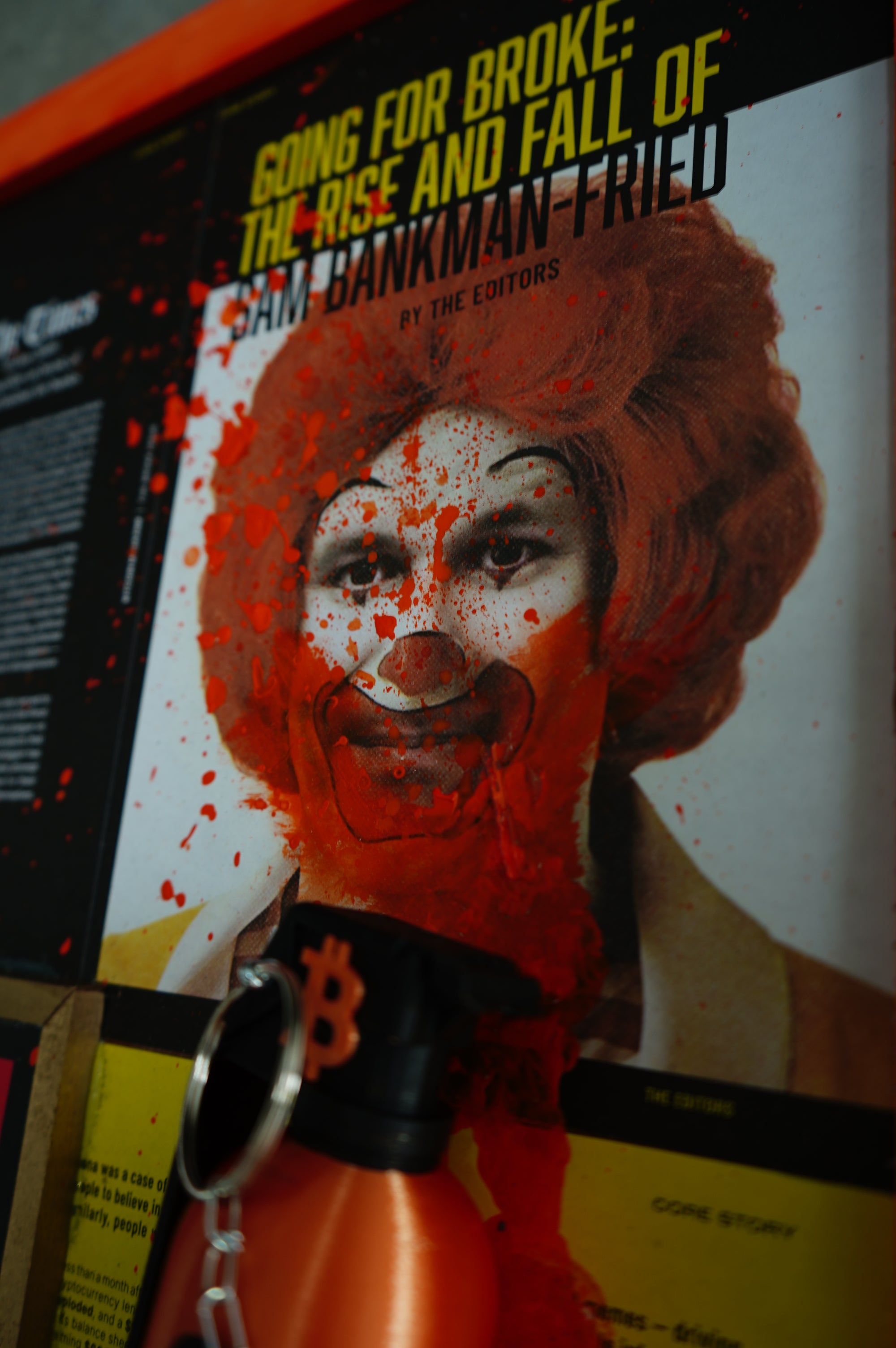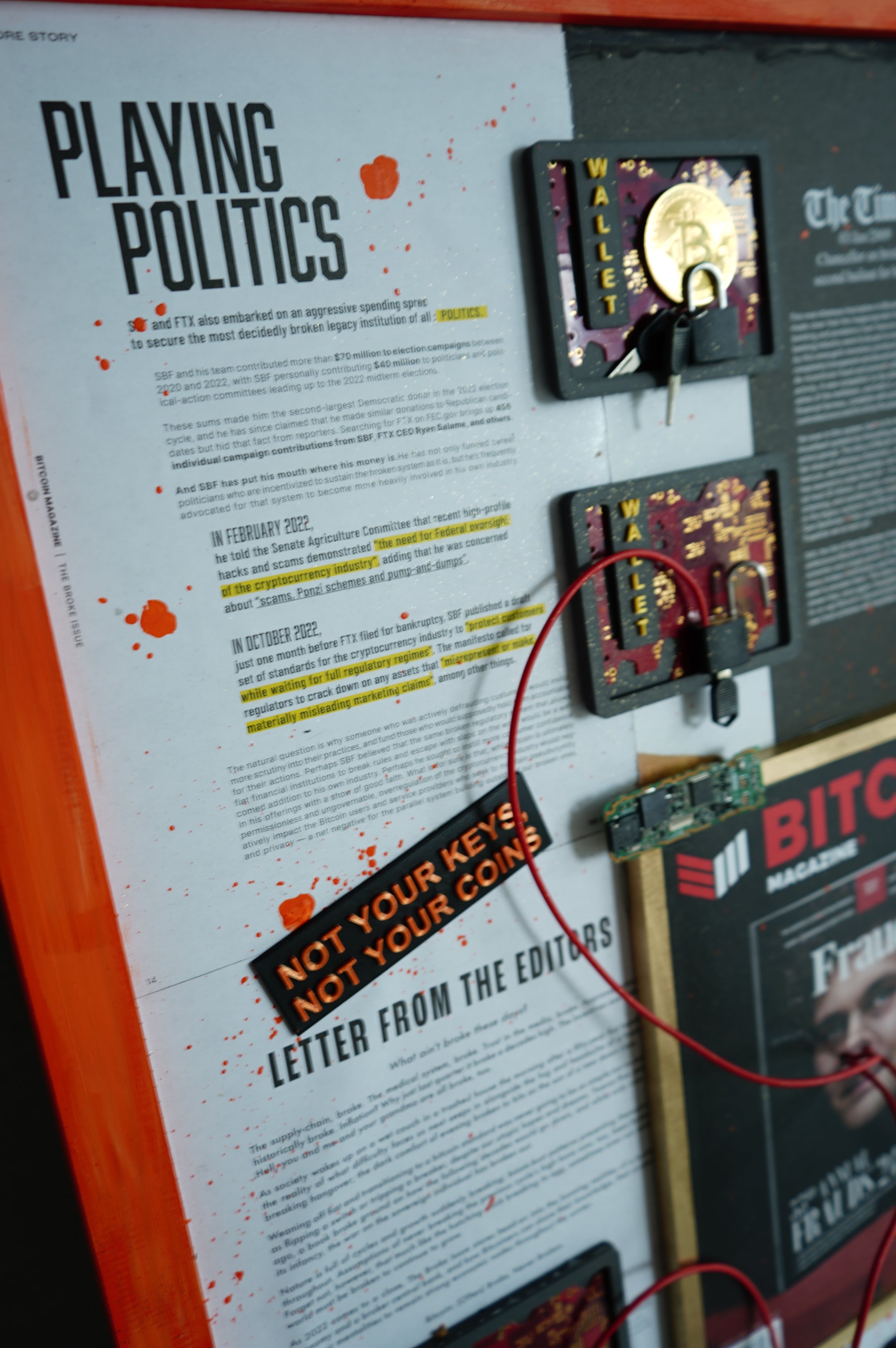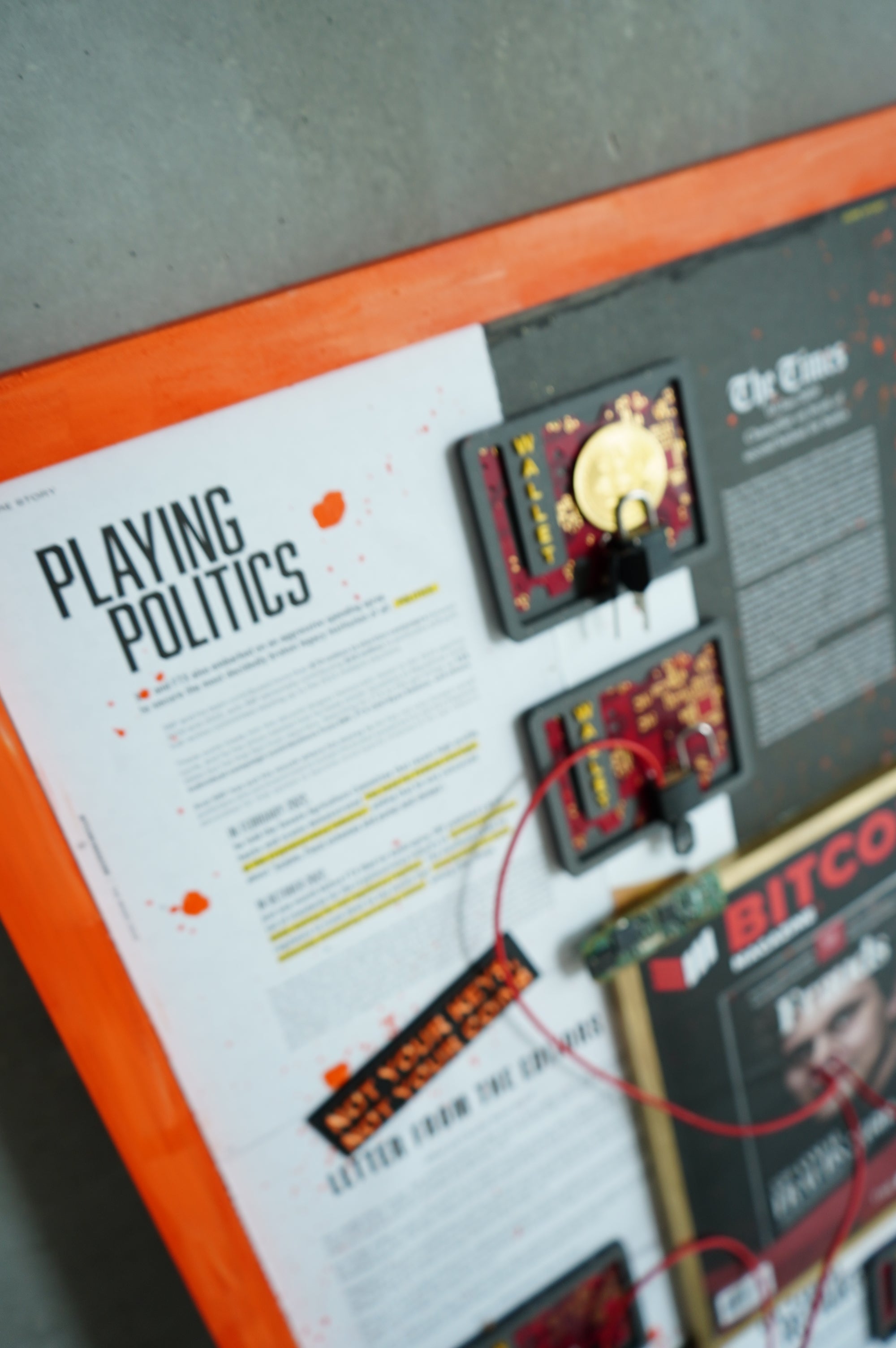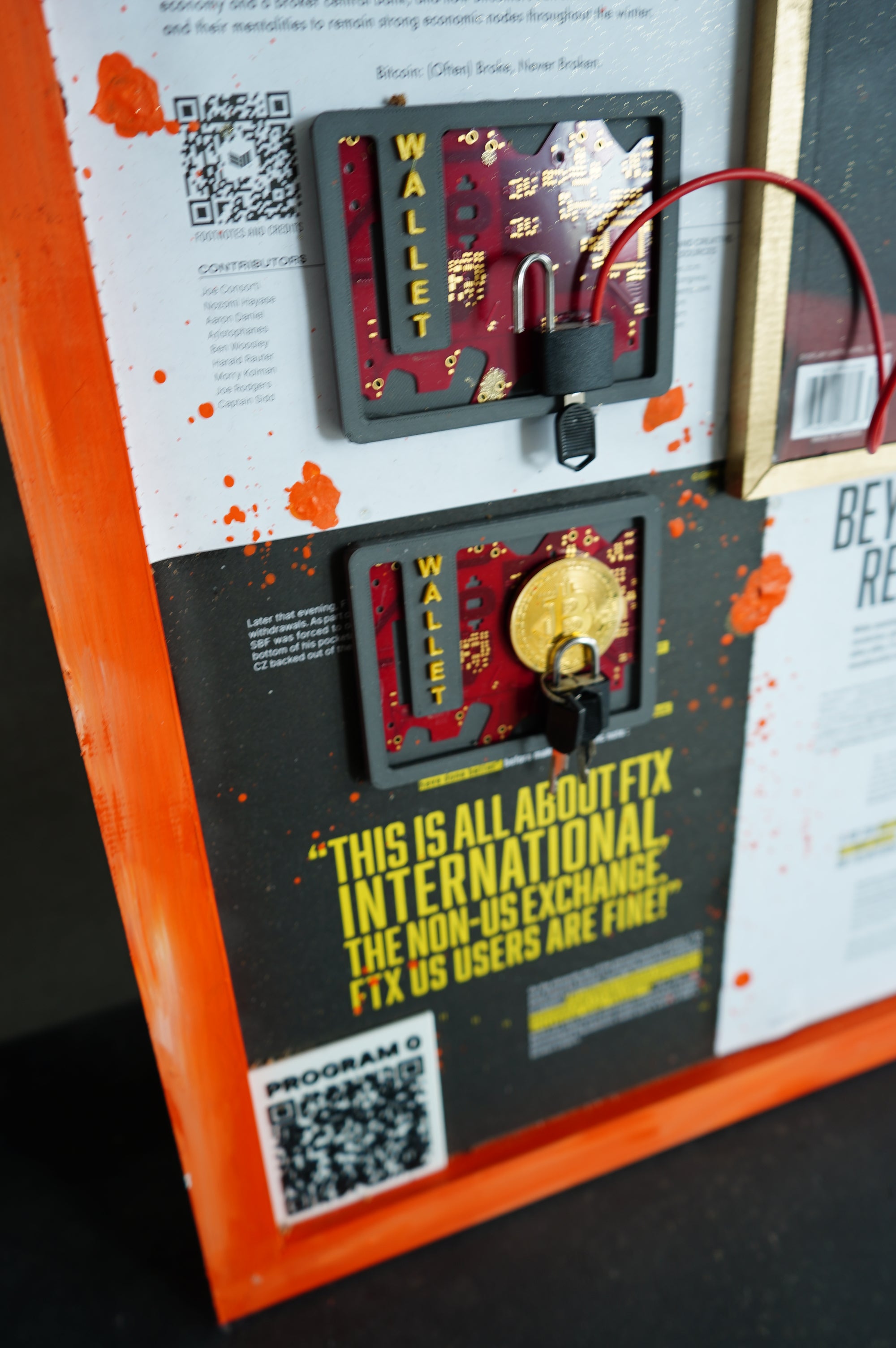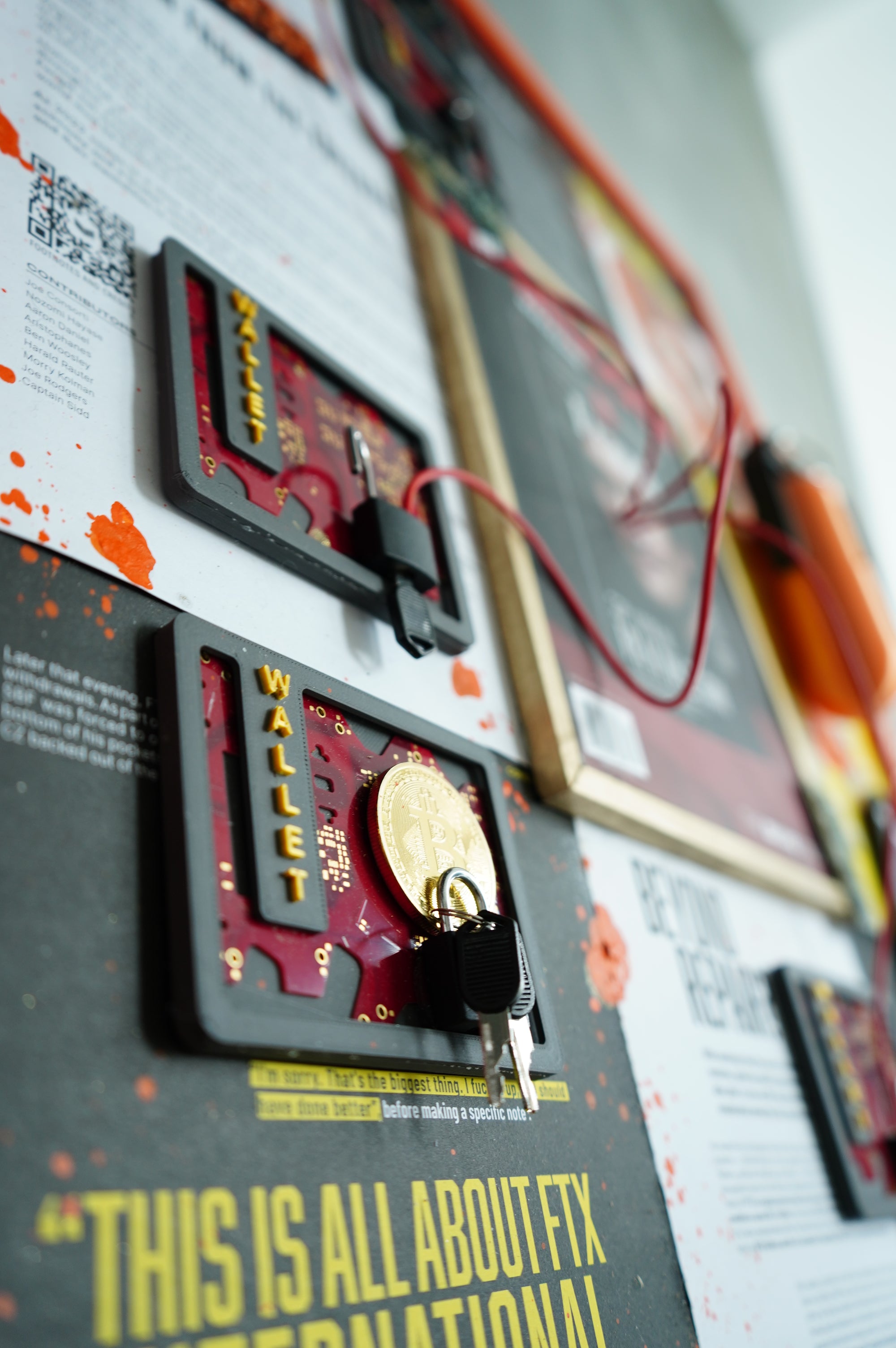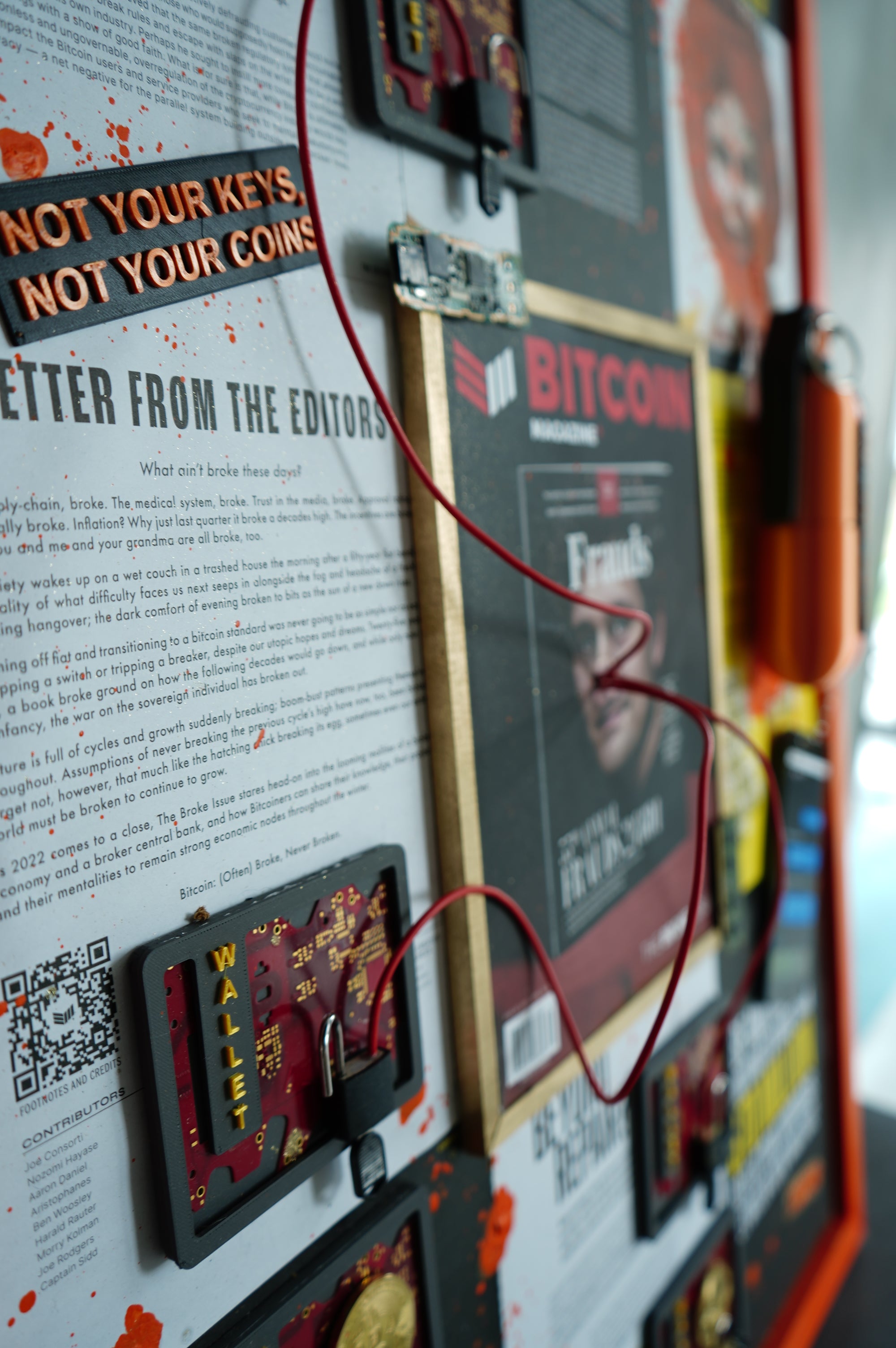 FAQs
How long does delivery take?

Shipping varies. As a rule, you will receive your artwork/fashion within 7-15 working days. Canvas artworks, masterpieces & the like require separate shipping.
Can you pay with Bitcoin?

Yes Bitcoin payments are possible & even desirable.