HODL BOX01
Regular price

Sale price

€109,00
"NOT YOUR KEYS, NOT YOUR COINS!"
(the bitbox is used for visualization & is not part of the Hodl-BOX01)
Real bitcoinselfmades store their coins themselves & with a hardware wallet, because financial self-determination has been possible for the first time in human history since the emergence of Bitcoin. Gold can be confiscated, bank accounts frozen or cash confiscated - but Bitcoin, Bitcoin is unassailable if the private keys are held by oneself! But where do real bitcoinselfmades keep their hardware wallets?

STOP IT!
No more drawers for your Ledger, Bitbox or Trezor. No more bags in your backpack, no more lying around loosely in the closet or safe.

Here comes the
stylish storage
for your coins:

THE NEW HODL-BOX01 from Bitart x Kadmon

DETAILS
Handmade wooden box with characteristic HODLer SCENT
Bitcoin logo
corrugated structures, decentralization visualized in wood
Bitcoin coin in the center of the box
ideal work of art for storing your hardware wallet
Statement: I AM A HODLER

Bitart Signature - "THE REAL ART OF BITCOIN"
Made from sustainable forestry birch wood
Limitation number on the bottom
Limited to 100 HODL boxes

Personalization possible

Made by Bitart x A.Kadmon
PLEASE NOTE: THE COLOR GRADIENT OF THE WOOD MAY VARY SOMETHING FROM THAT SHOWN, BECAUSE WOOD CAN REACT DURING PROCESSING - THUS GIVES THE HODLBOX ITS DISTINCTIVE CHARACTER.

Note: The bit box shown is for visualization purposes and is not included in the price.
DELIVERY TIME: The delivery time in DE, AU & CH is usually between 10-15 working days. International shipping varies. SHIPPING FROM 8/8/2022
Pay with Bitcoin

Contact us at kontakt@bitart-shop.de
Safe shipping

We ensure that your artwork arrives safely with you.
Hurry, only 6 items left in stock!
shares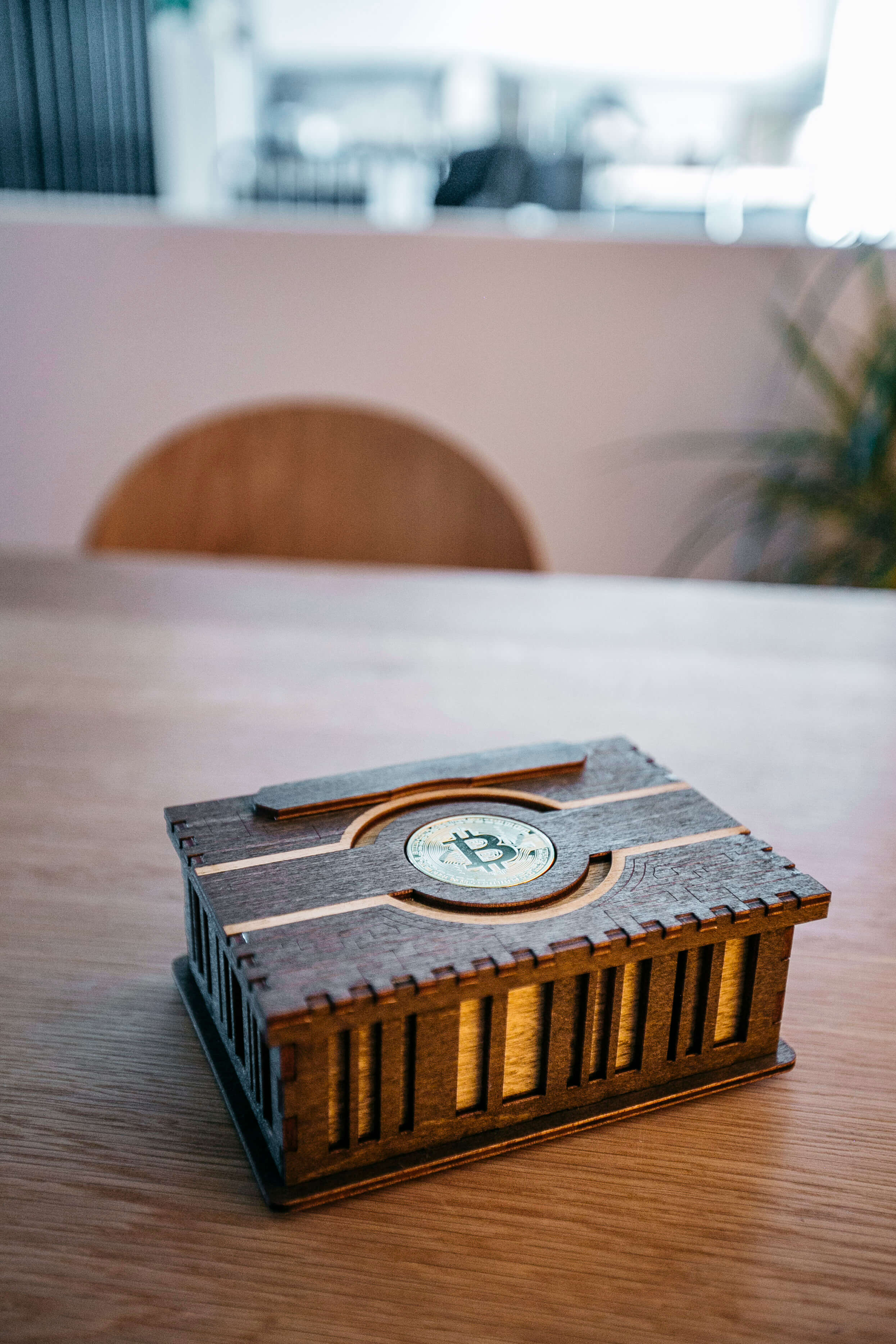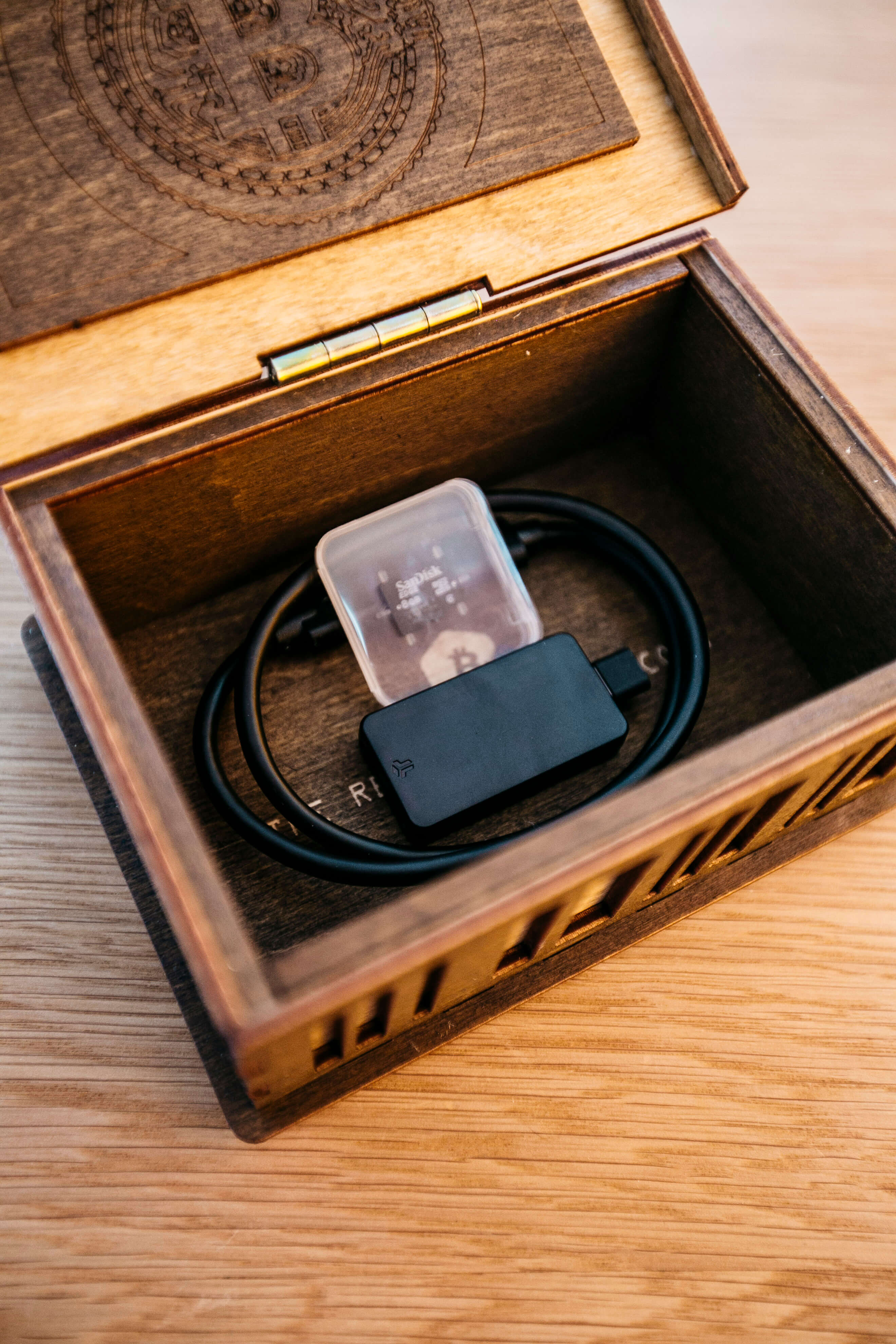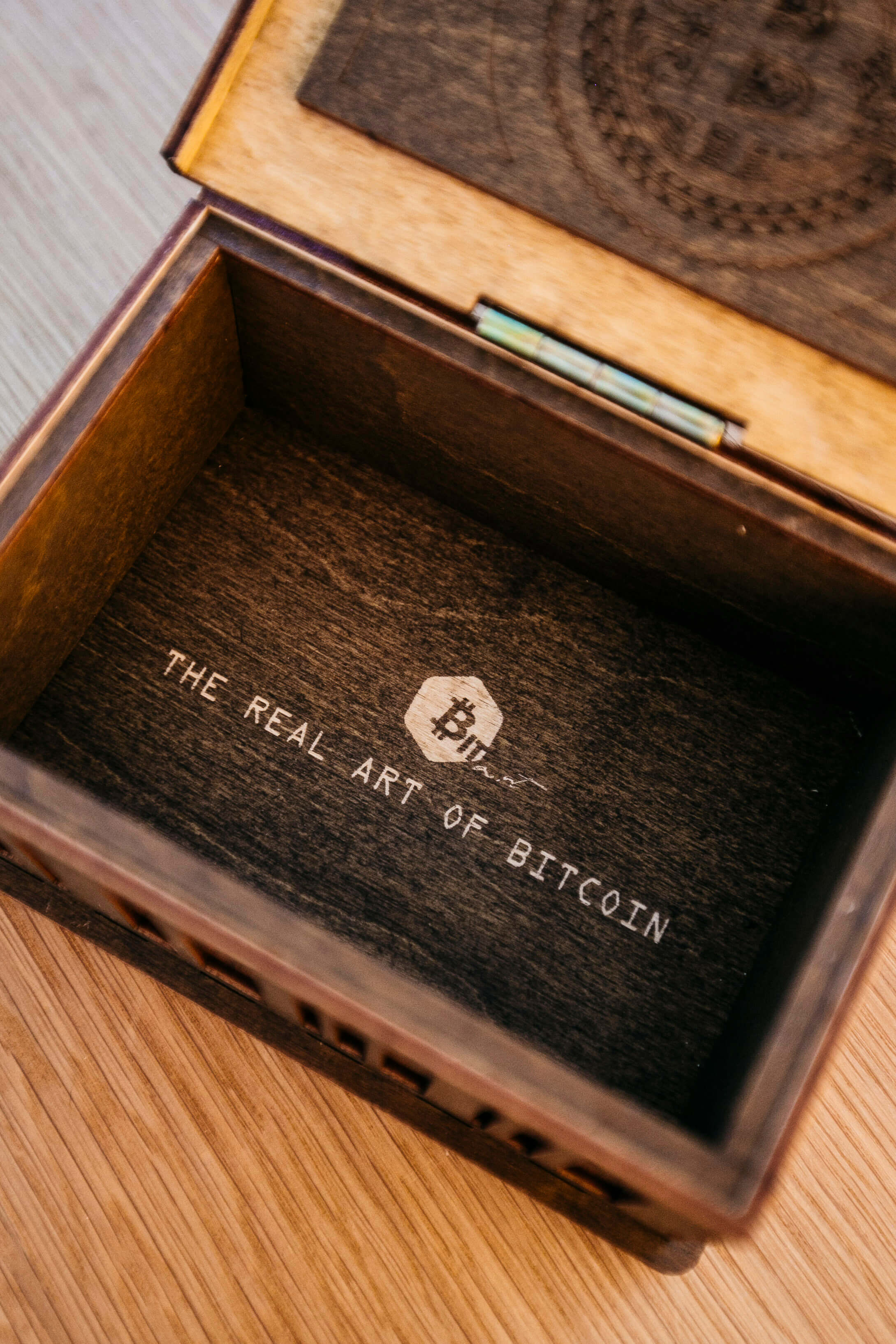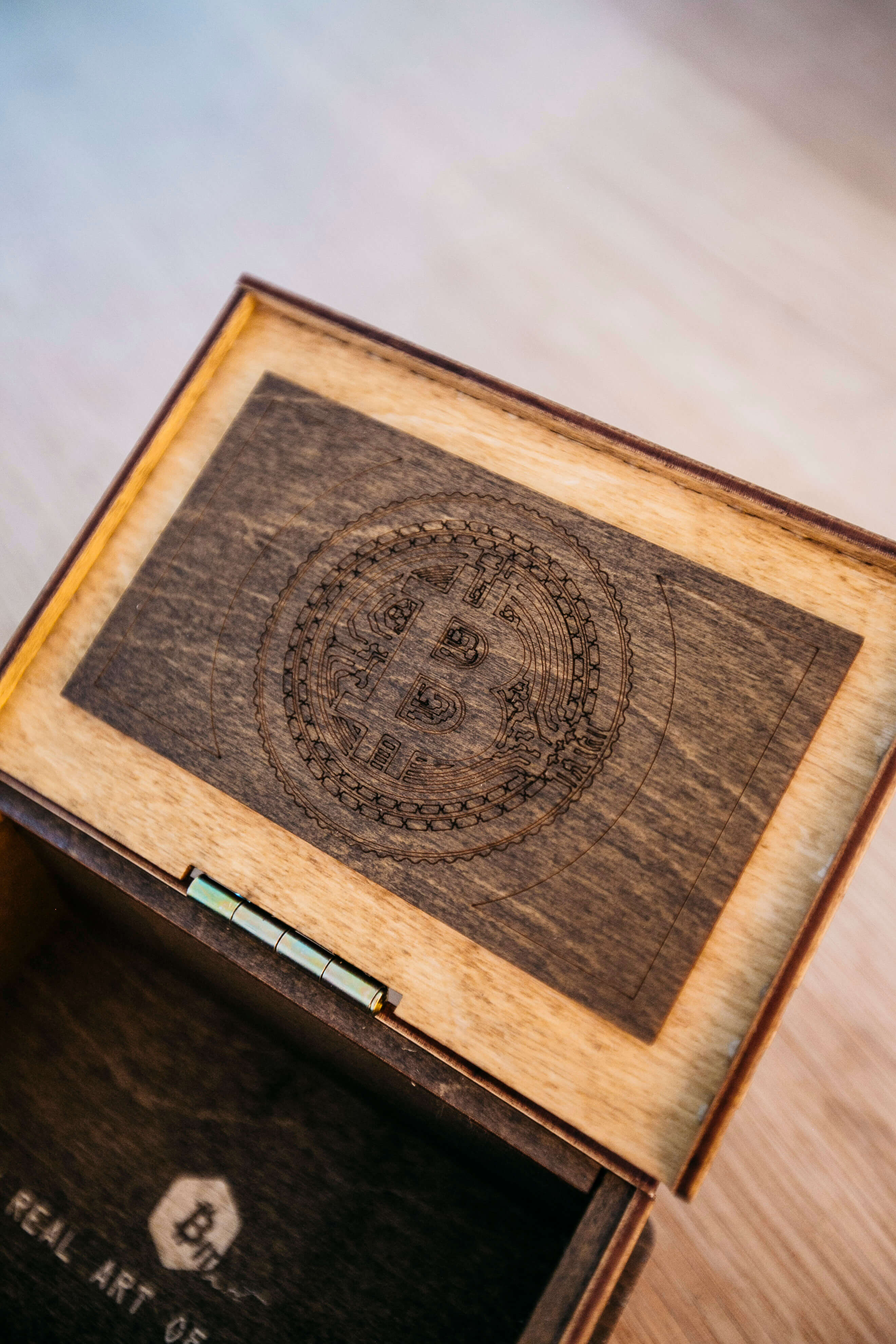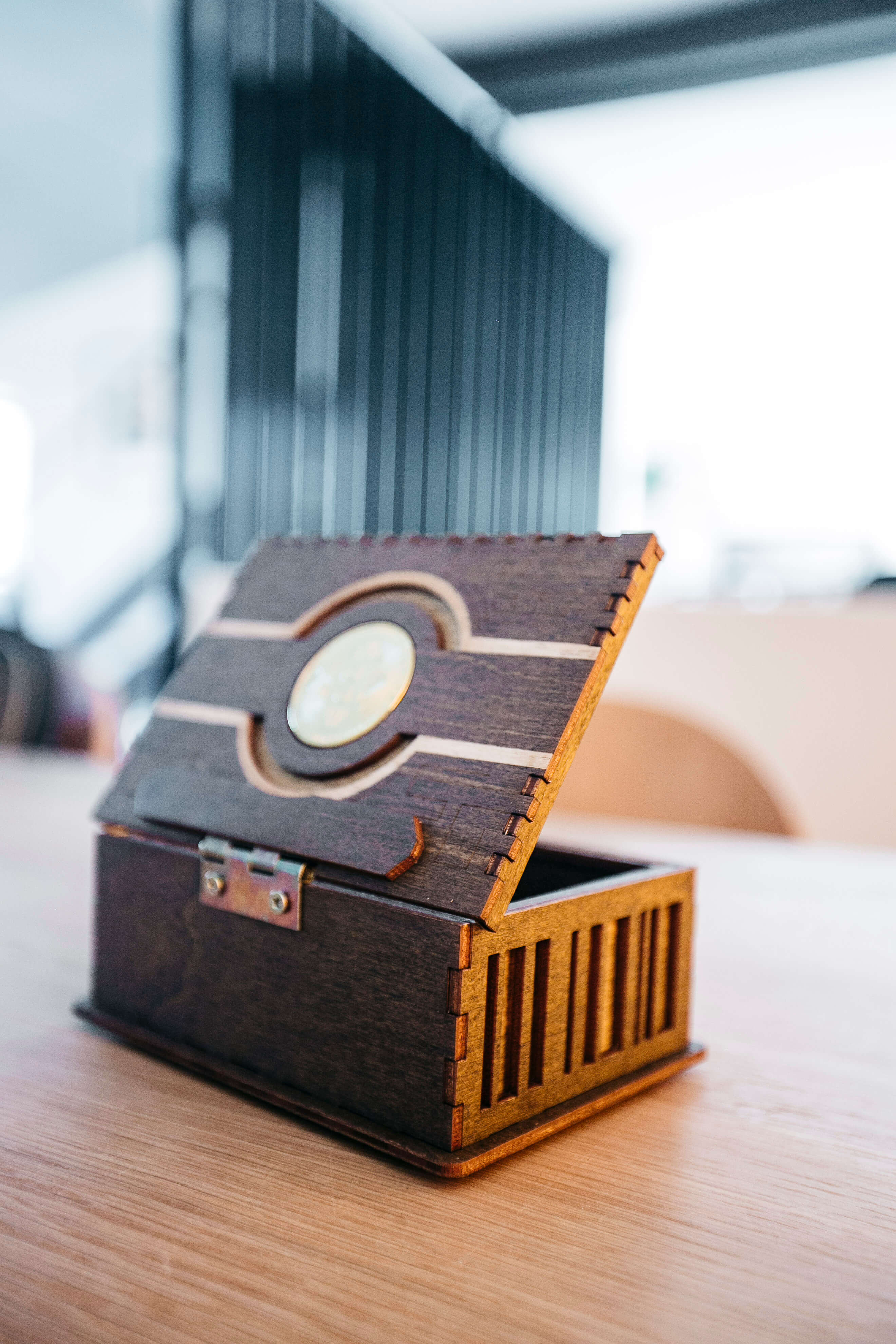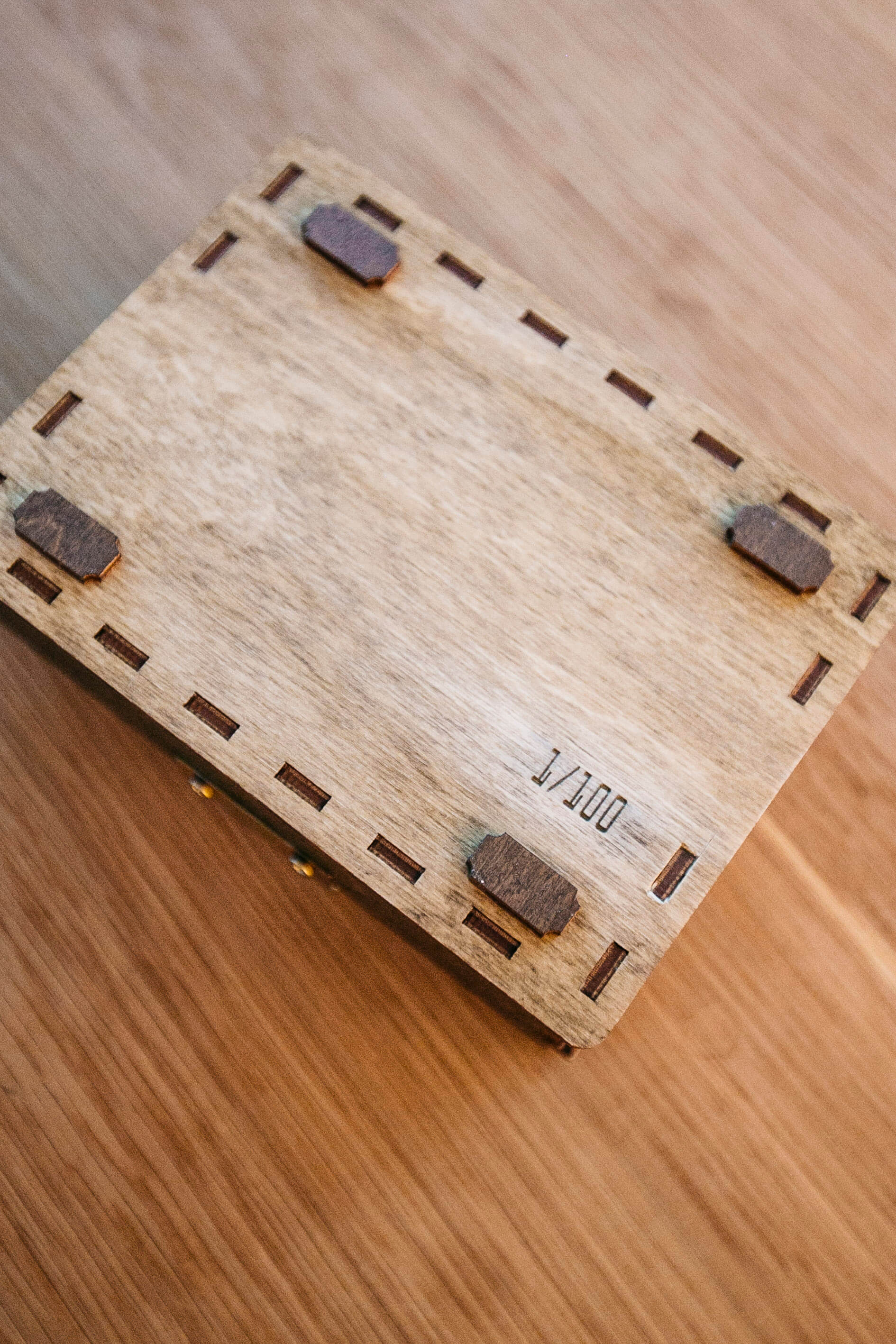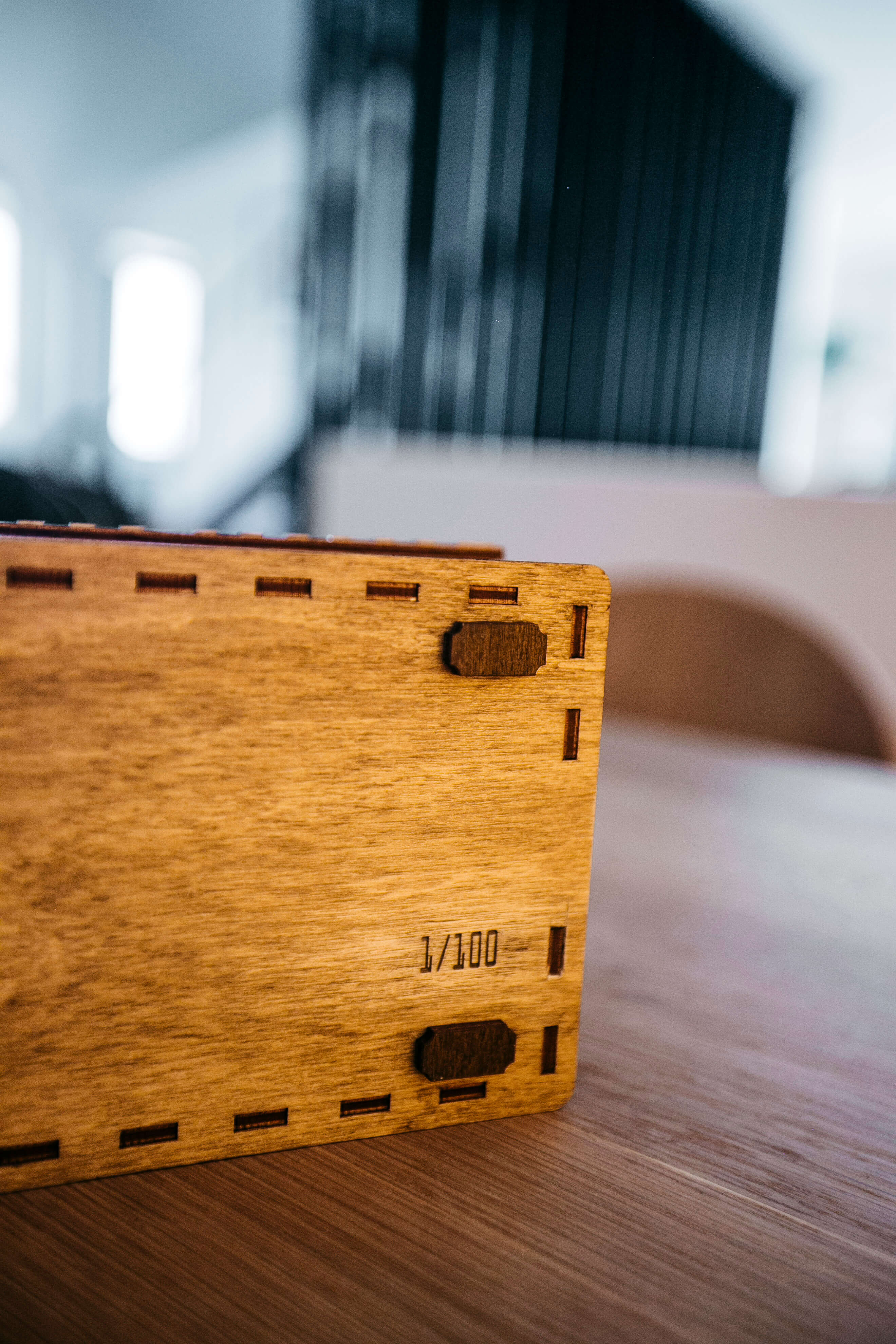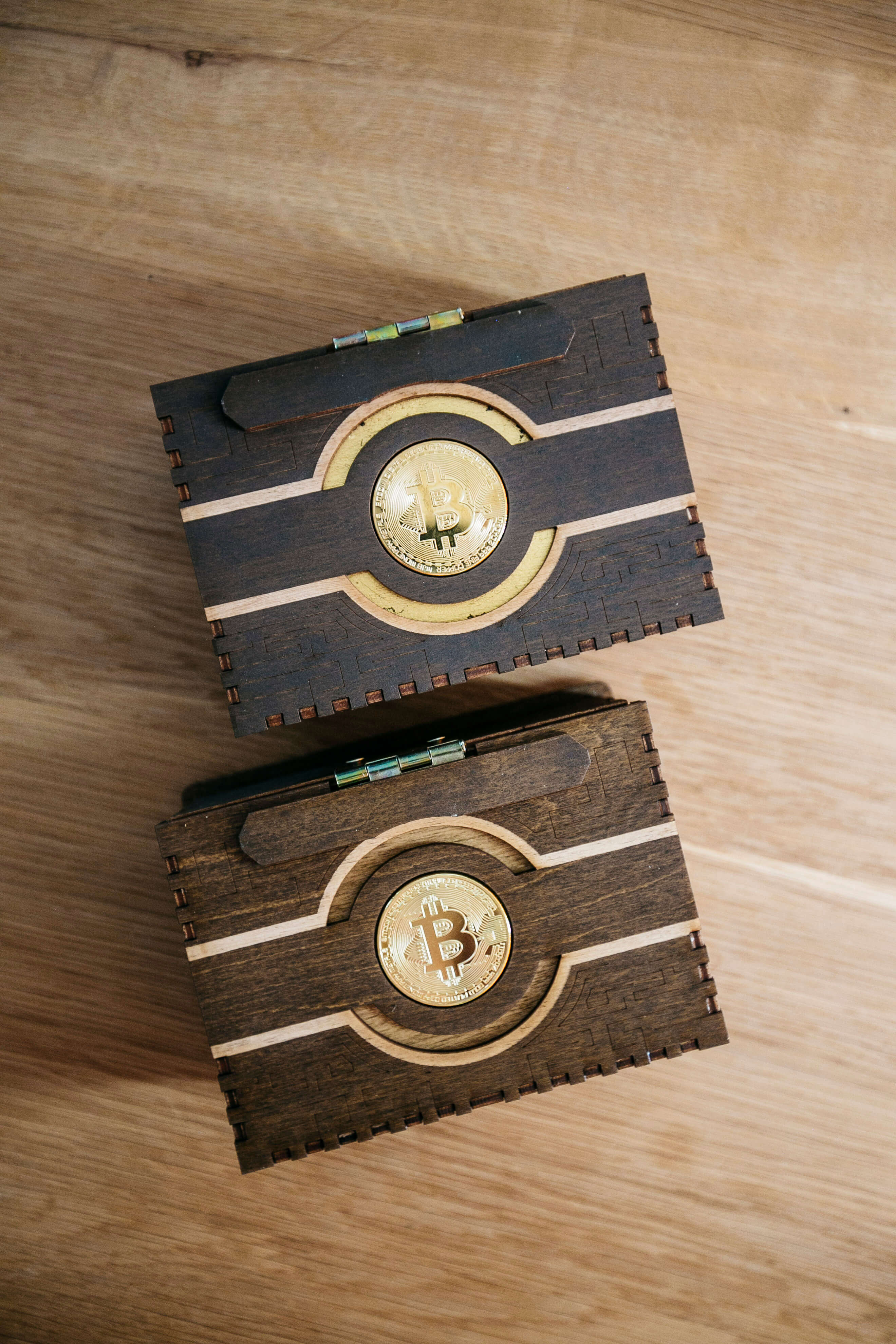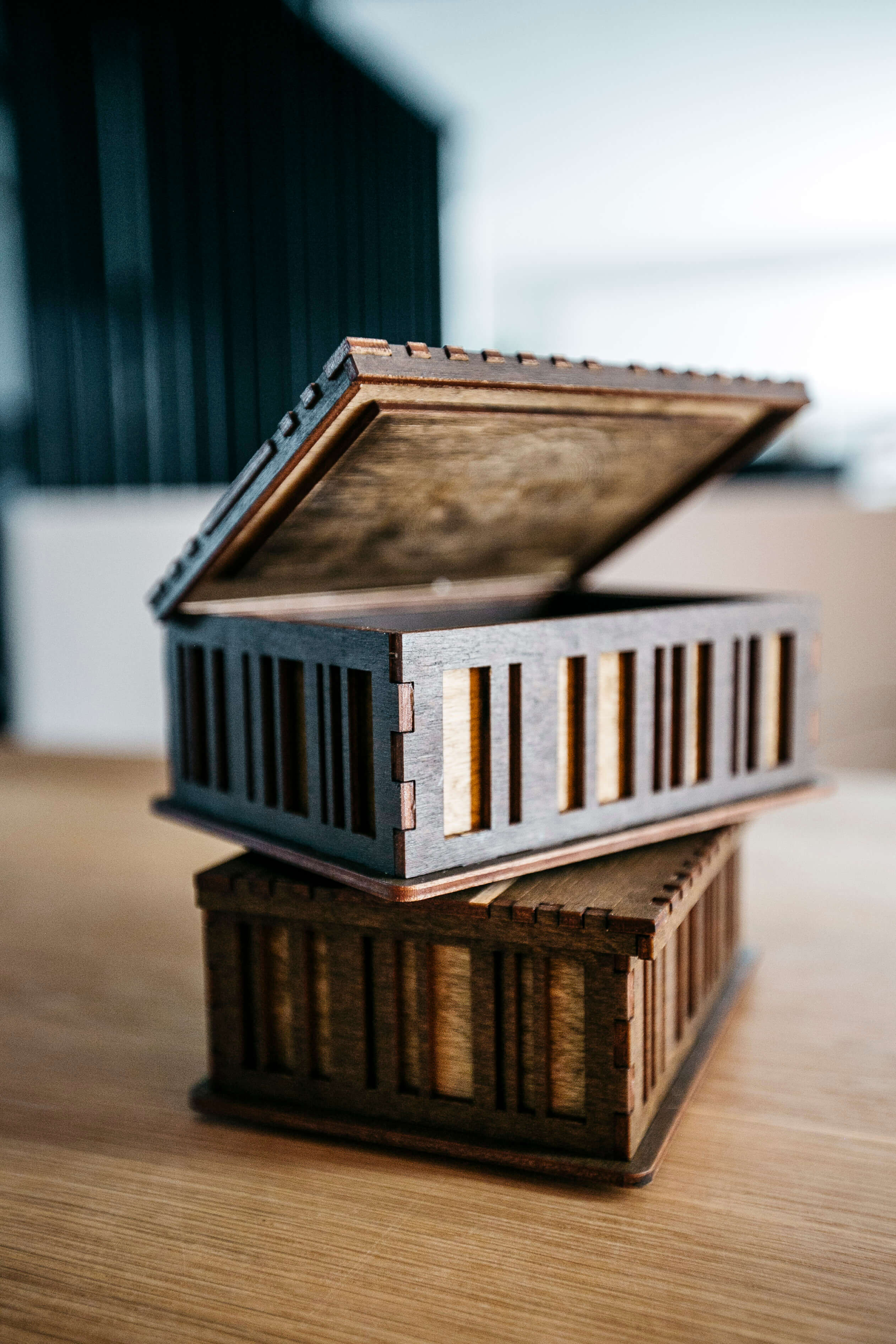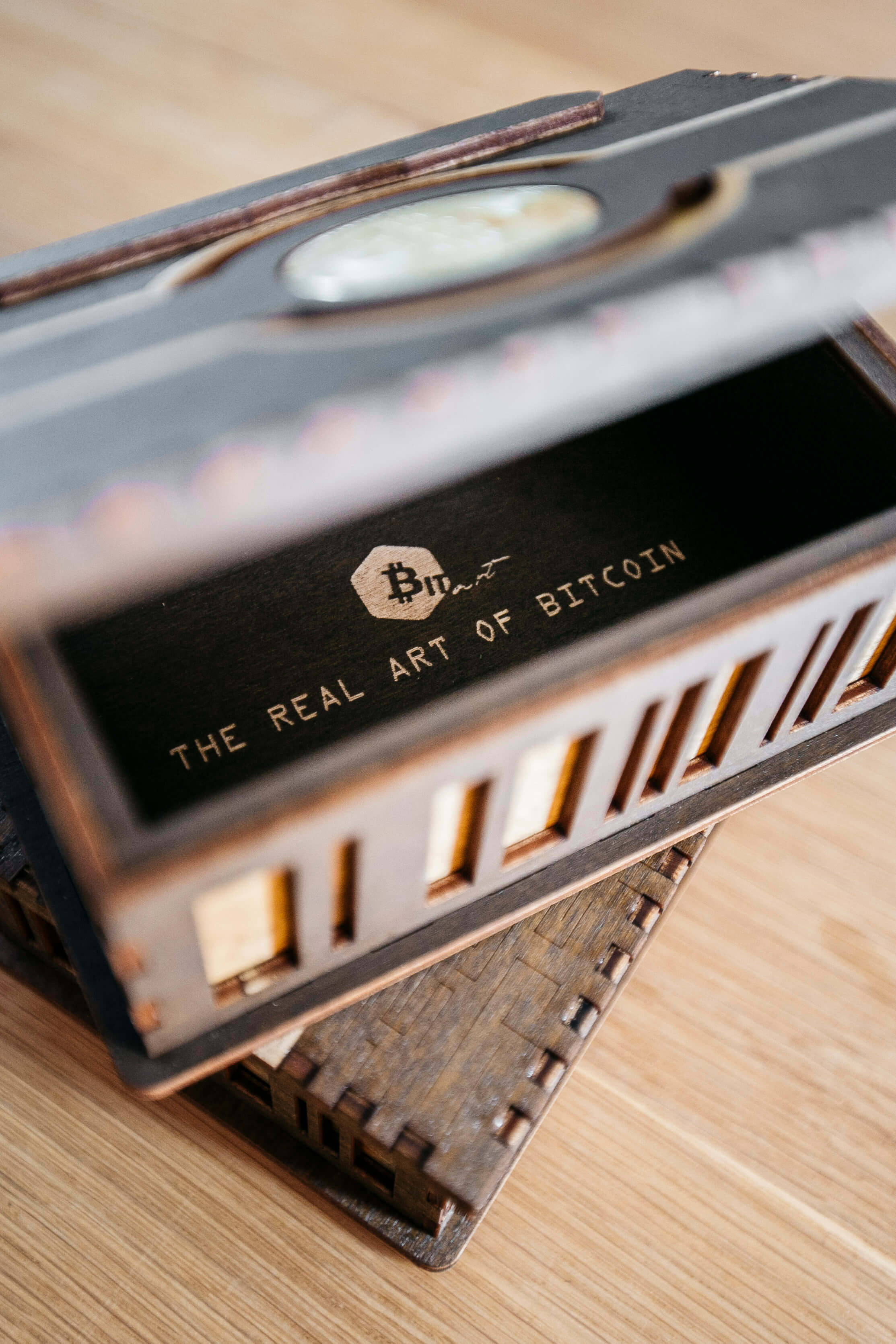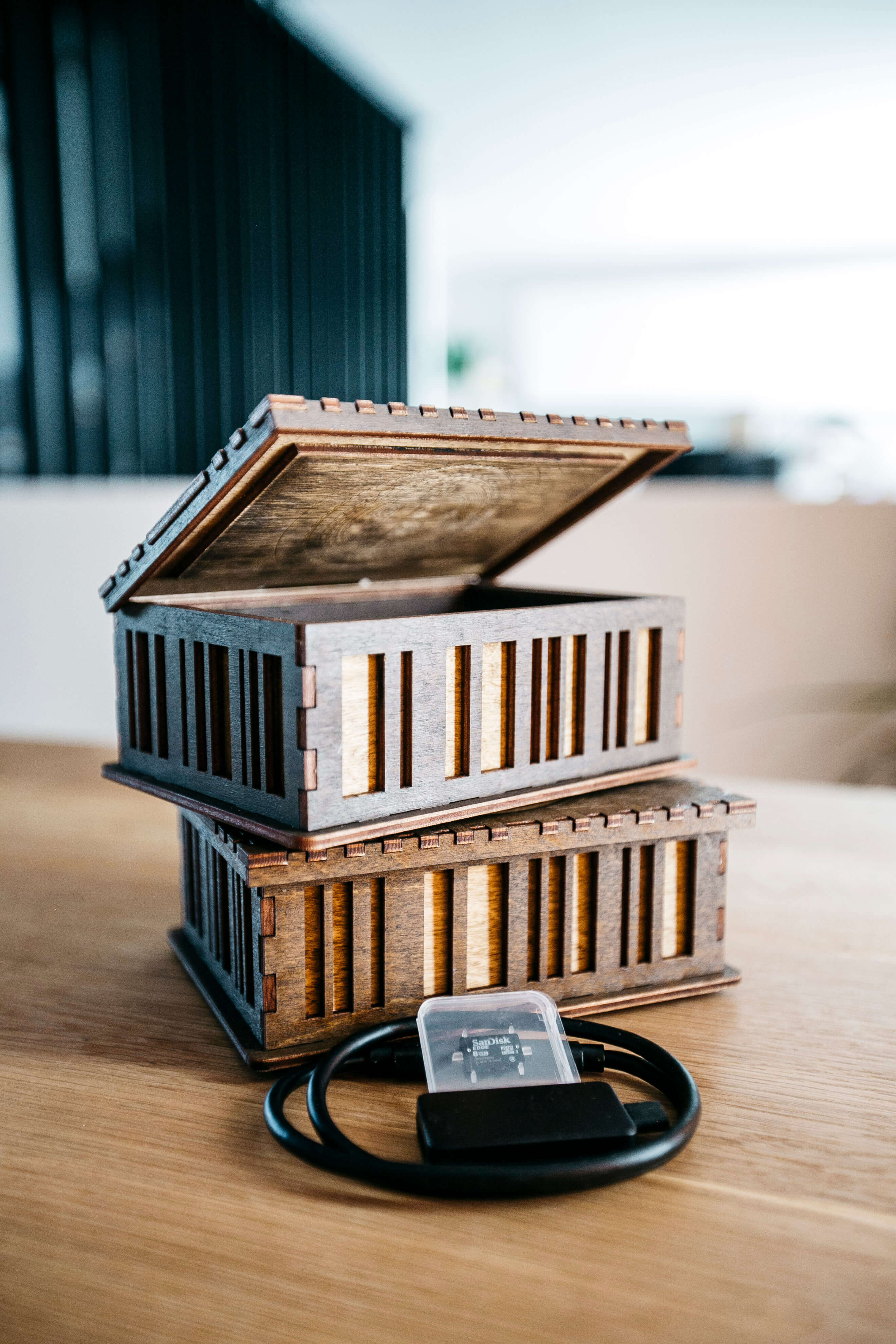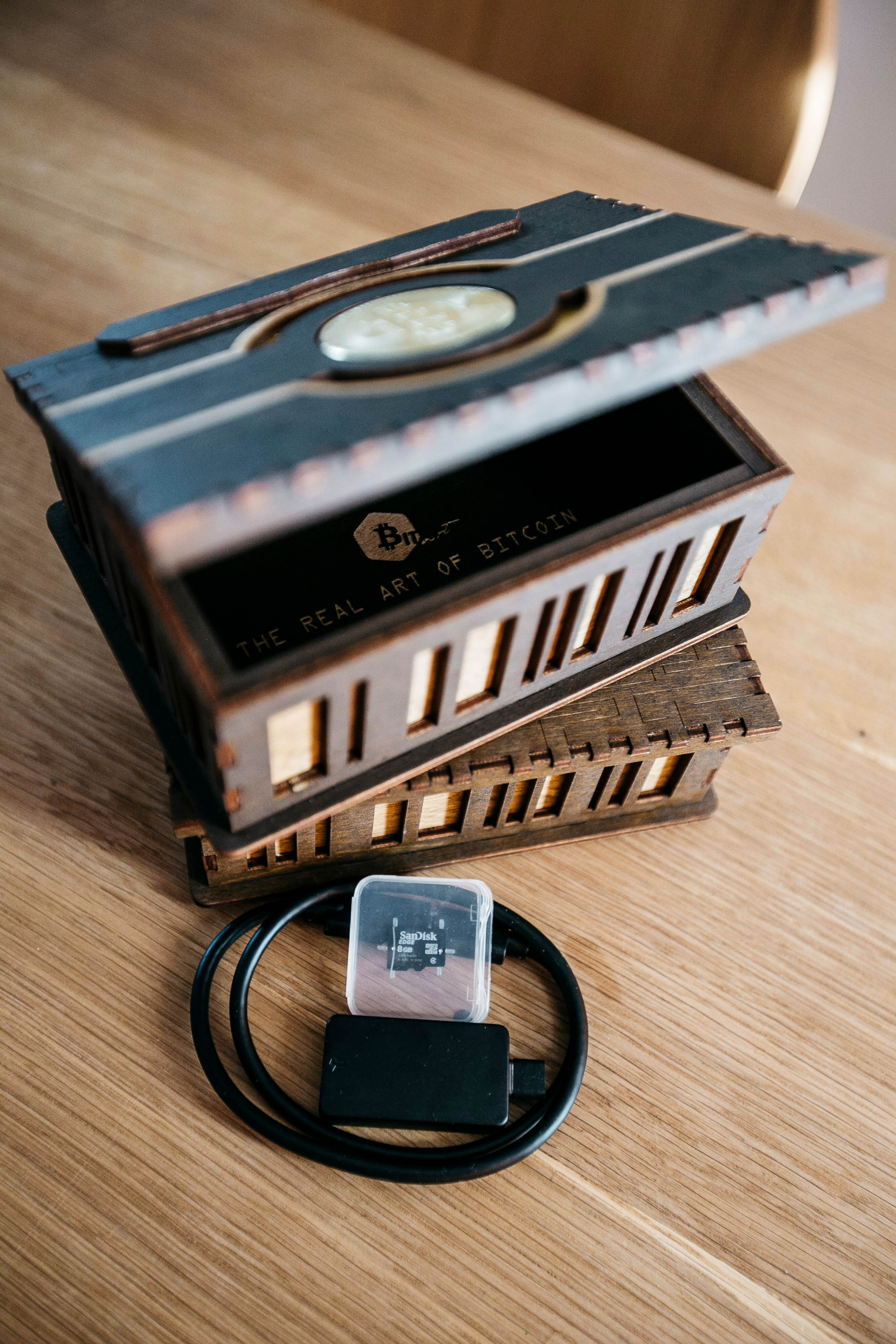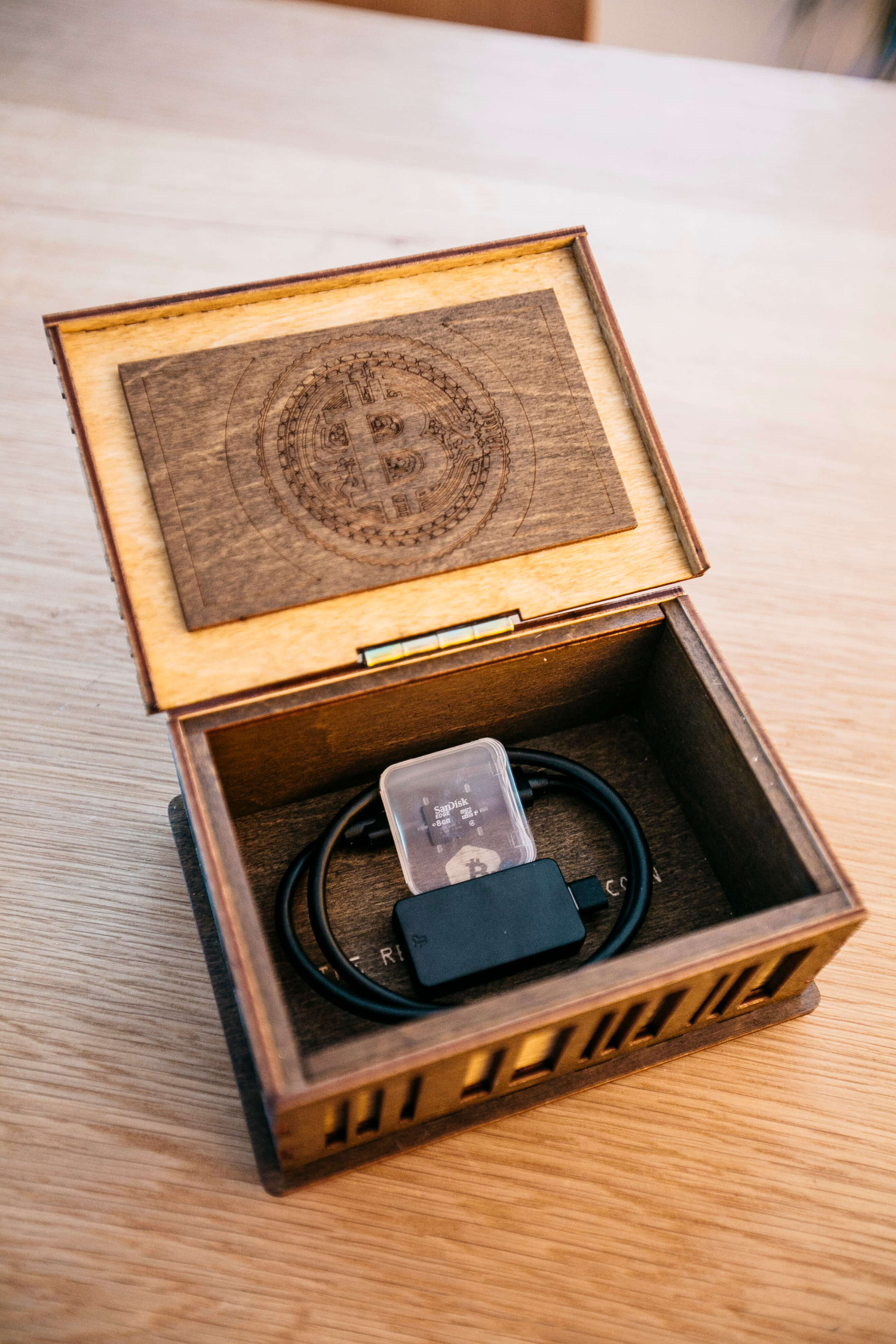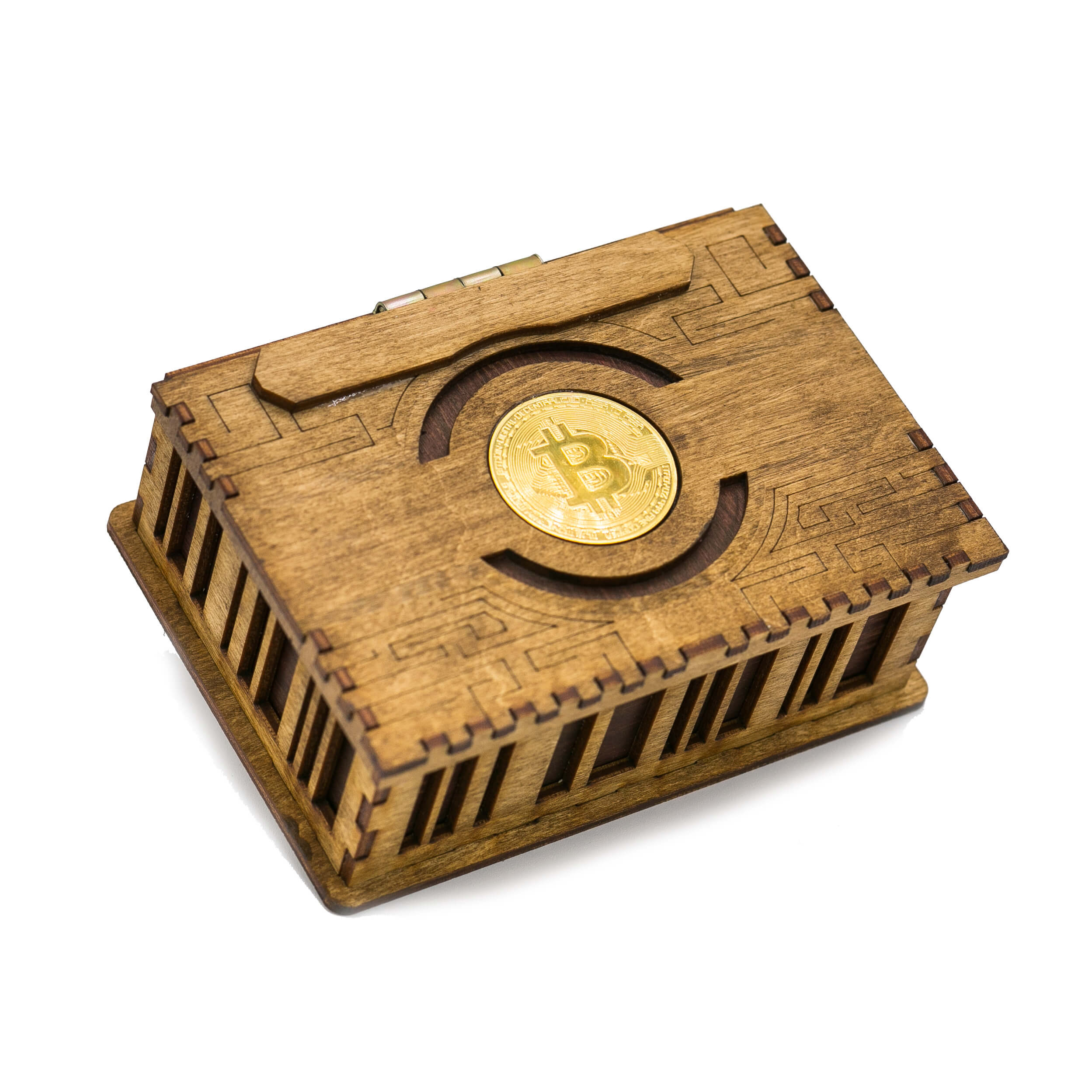 FAQs
How long does delivery take?

Shipping varies. As a rule, you will receive your artwork/fashion within 7-15 working days. Canvas artworks, masterpieces & the like require separate shipping.
Can you pay with Bitcoin?

Yes Bitcoin payments are possible & even desirable.