BITCOIN RABBIT HOLE (50x40cm)
Regular price

Sale price

€700,00
"Bitcoin Rabbit Hole" is not just a painting, but an invitation to an intellectual and aesthetic journey. It invites you to explore the unknown and delve deep into the fascinating world of Bitcoin.
____
Artwork Story by Melisa Celebi:
The Bitcoin Rabbit hole, measuring 50cm x 40cm, captures the essence of the Bitcoin universe and opens up a fascinating visual journey.
The first thing that catches the eye is the mystical rabbit, who acts as the guardian of bitcoin knowledge. With a bitcoin pocket watch symbolizing his timeless awareness, he embodies the connection between past, present and future. If you take a closer look, you can also see that the pocket watch only shows Roman 10 (X), which symbolizes BTC mining every 10 minutes and the heartbeat of bitccoin.
A mighty tree trunk stretches out next to the rabbit, which serves as a symbol of rootedness in nature and perseverance. At its foot is the Rabbithole, a magical whirlpool that marks the beginning of an incomparable journey. This whirlpool, artfully rendered with effect pastes, draws us into an exciting display of the various aspects of bitcoin.
The aspects of mining, economics, physics, mathematics, computer science and decentralization are carefully visualized in the depths of the vortex to illustrate the complexity and diversity of Bitcoin. It's like diving into an endless labyrinth that always reveals new facets and possibilities.
A unique texture was created through the use of a self-mixed structure paste made from marble powder and champagne chalk, which gives the painting a certain dimension and depth. With a careful selection of acrylic paints and effect pastes, the work of art was finally brought to life.
The refinement is carried out using the finest Sennelier oil pastels and real 24-carat gold leaf, which give the painting the final touch. The interplay of light and shadow created by the interaction of the materials creates a subtle dynamic.
Materials:
texture paste

marble dust

champagne chalk

acrylic paint

effect pastes

24k gold leaf

oil pastels

Embedded Bitcoin Whitepaper (Formatted)

Hahnemühle Certificate of Authenticity

published: 787231

Unique - 1/1

Artist: Melisa Celebi

Pay with Bitcoin

Contact us at kontakt@bitart-shop.de
Safe shipping

We ensure that your artwork arrives safely with you.
shares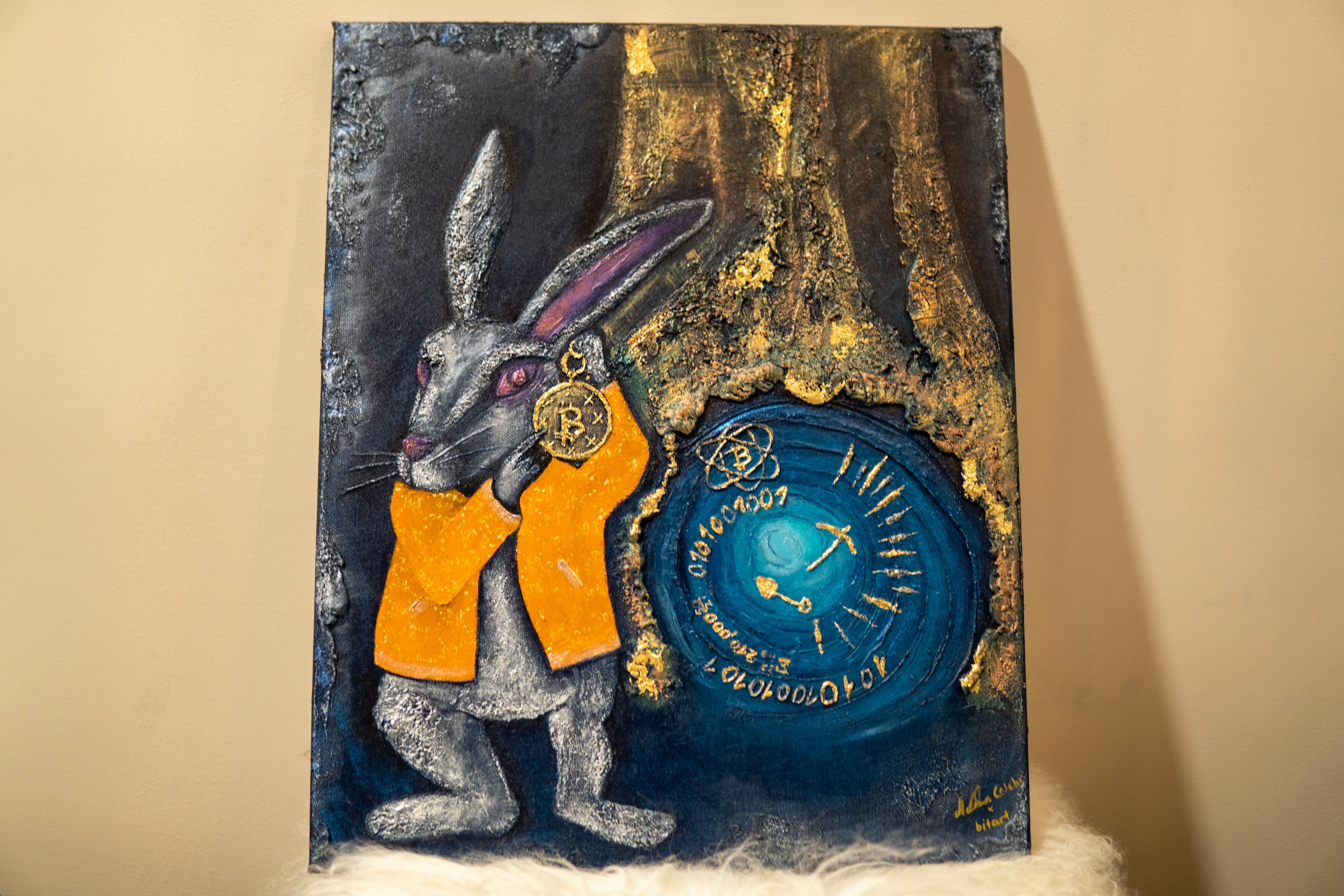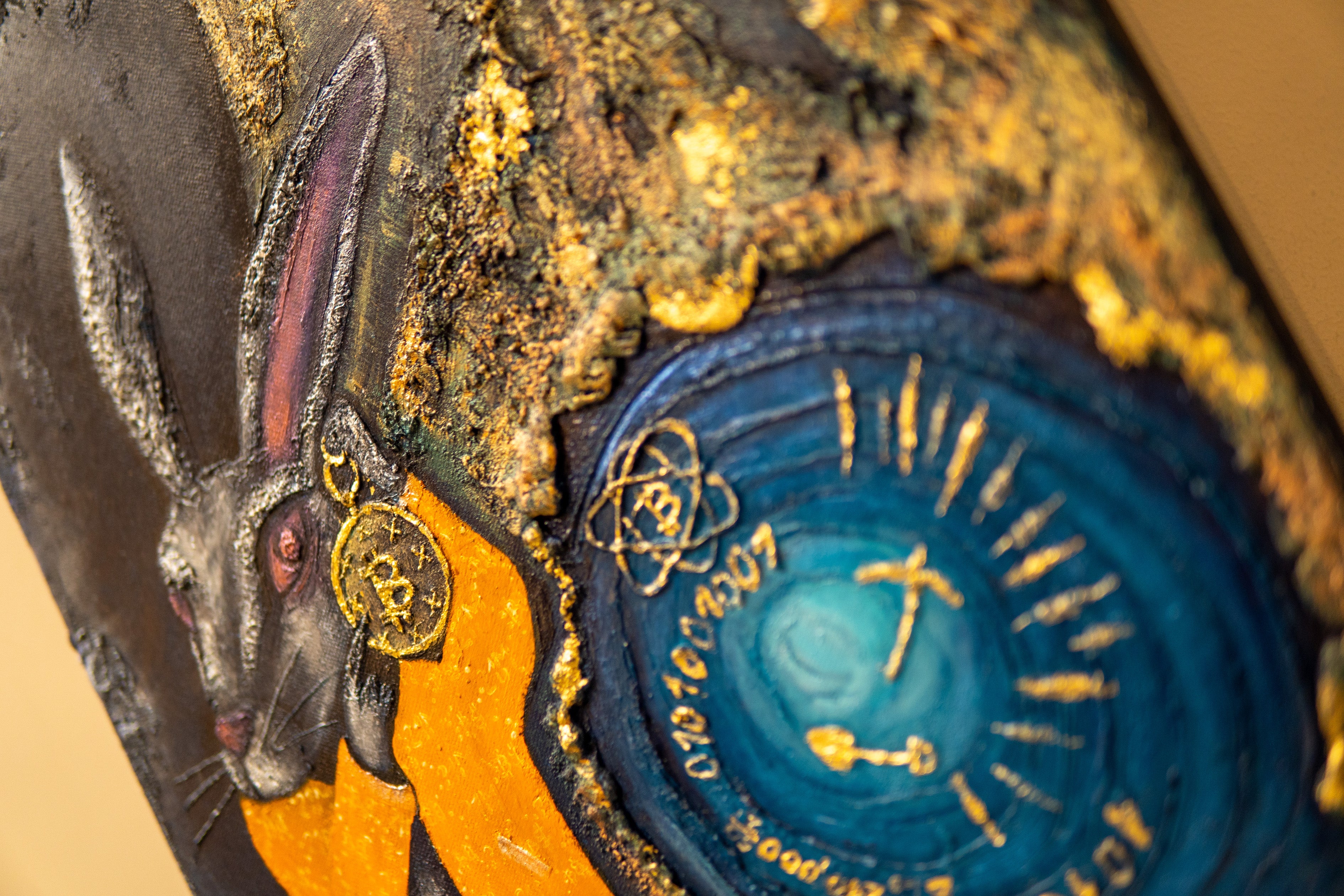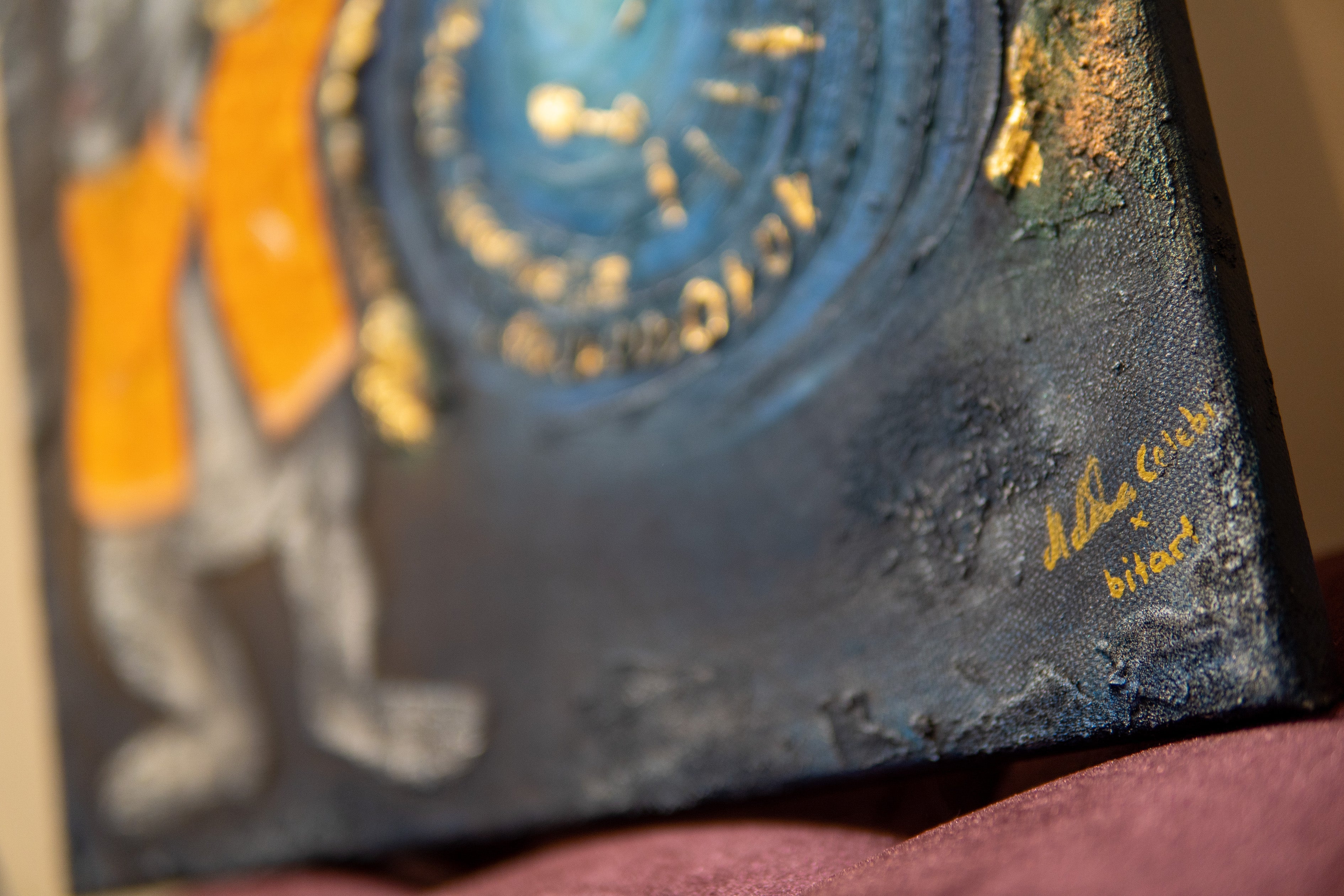 FAQs
How long does delivery take?

Shipping varies. As a rule, you will receive your artwork/fashion within 7-15 working days. Canvas artworks, masterpieces & the like require separate shipping.
Can you pay with Bitcoin?

Yes Bitcoin payments are possible & even desirable.