Study Bitcoin!
Regular price

Sale price

€69,00
Our "Study Bitcoin" canvas print artwork finds inspiration in an exciting event that caused a stir in the world of Bitcoin.
"Study Bitcoin"

Here in the picture 90x60cm, with 2cm canvas thickness
True-to-original color reproduction and gradients

Artwork details
Available size: 60x40, 90x60 & 120x80cm
The canvases are stretched on a wooden stretcher frame
Print on

340 g/m²

Wooden stretcher frame with 2cm thickness (60x40 & 90x60cm) and 4cm thickness (120x80cm)
Our artwork "Study Bitcoin" is a masterful synthesis of artistic innovation and symbolic statement. The choice of vibrant, joyful colors in this work serves to reflect the energy and potential of Bitcoin as a disruptive technology. The color palette includes bright, bold tones that reflect the digital vitality and innovation of the Bitcoin ecosystem.
Artwork story:

Recently, Bitcoin supporters (Bitman crew) in Frankfurt used the European Central Bank (ECB) headquarters as a screen, as well as the Charles Bridge in Prague and the TV tower in Berlin to project the Bitcoin logo. This bold and creative endeavor is captured in our artwork in a powerful and symbolic representation.

The smiling Bitman (based on the Bitmancrew ) in the center of the artwork and Bitcoin's projections represent more than just a digital currency. It symbolizes a movement that stands for decentralization, transparency and financial independence. The projection in our artwork, based on actual events, is interpreted in our artwork as a call that it is time to take a closer look and study Bitcoin, especially in times of economic uncertainty and inflation.

"Study Bitcoin" is a creative expression of the call for a deeper examination of Bitcoin, its technology and the ideals it stands for. It encourages discussion about the future of money and finance, inspired by a bold action that, for us, uses the intersection of art and technology to convey a message of change.
Pay with Bitcoin
Safe shipping

We ensure that your products reach you safely.
Hurry, only 10 items left in stock!
shares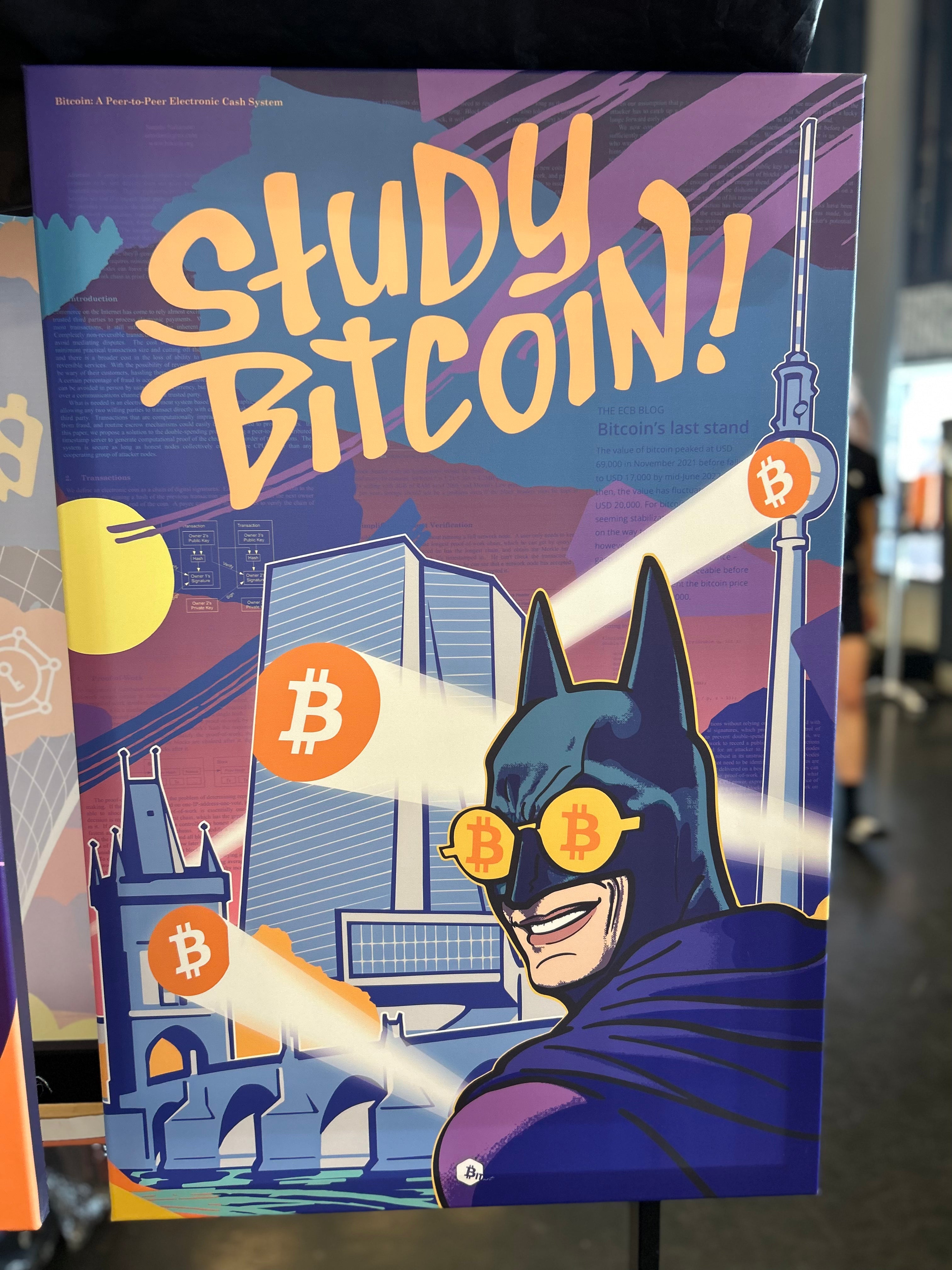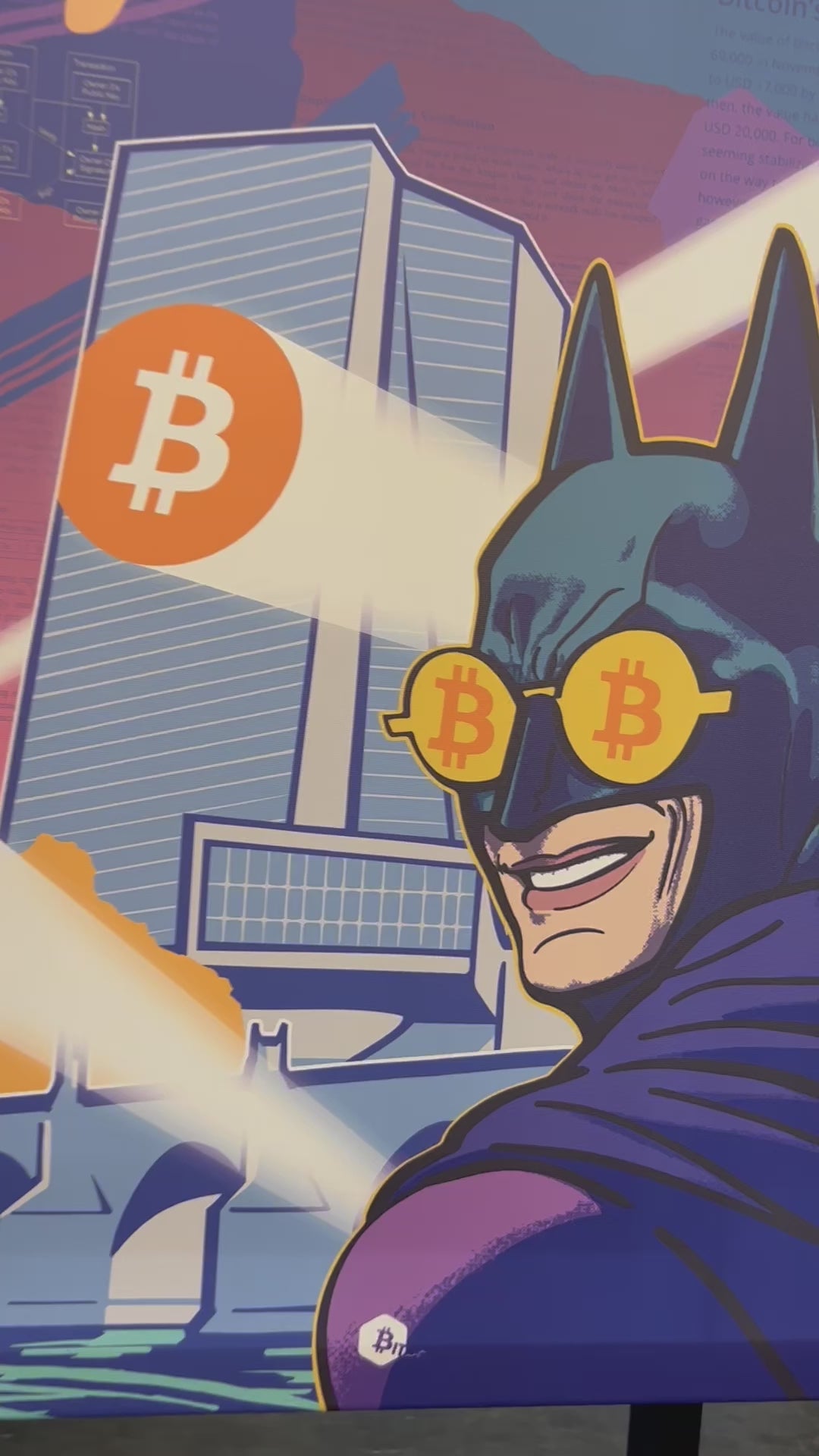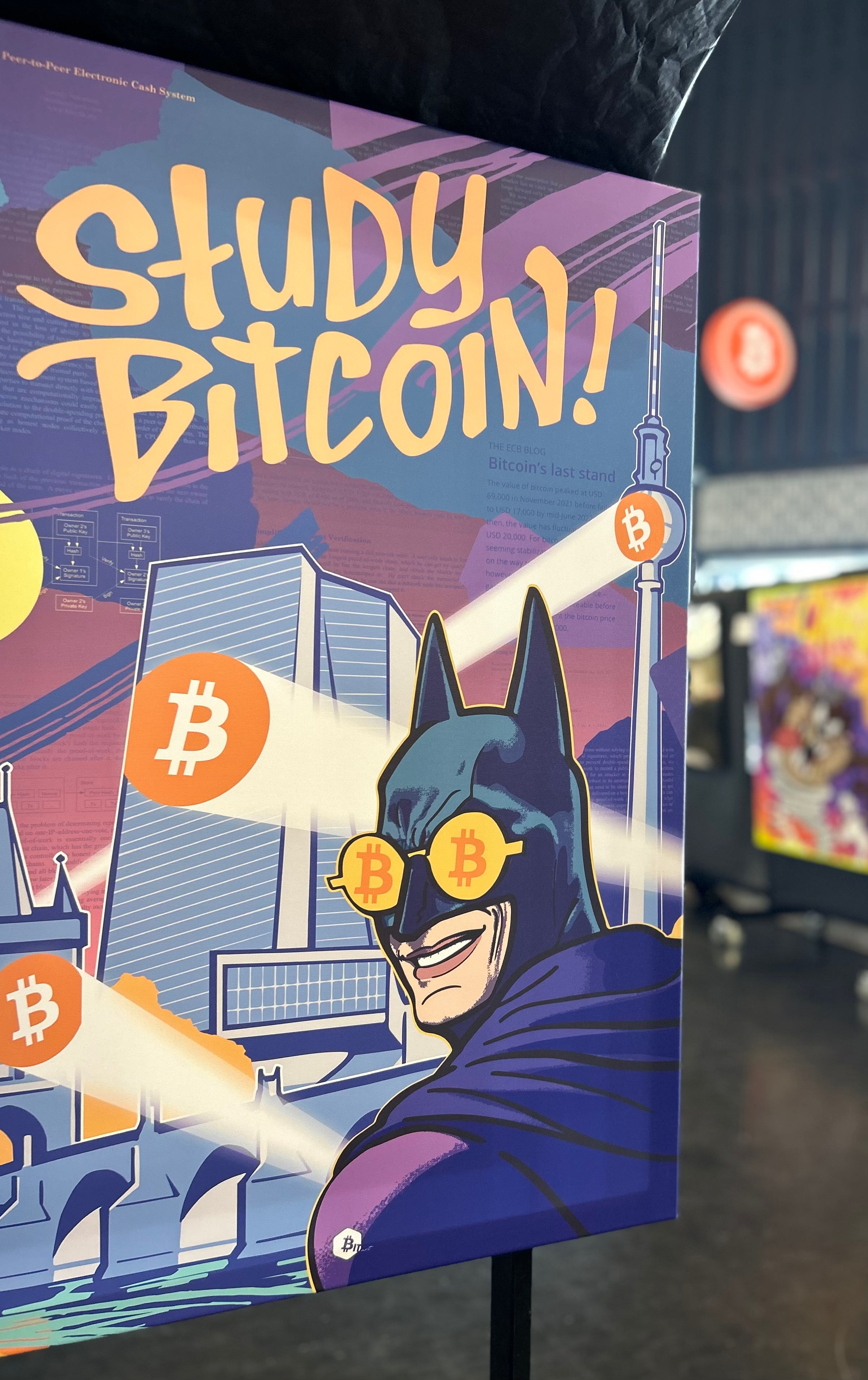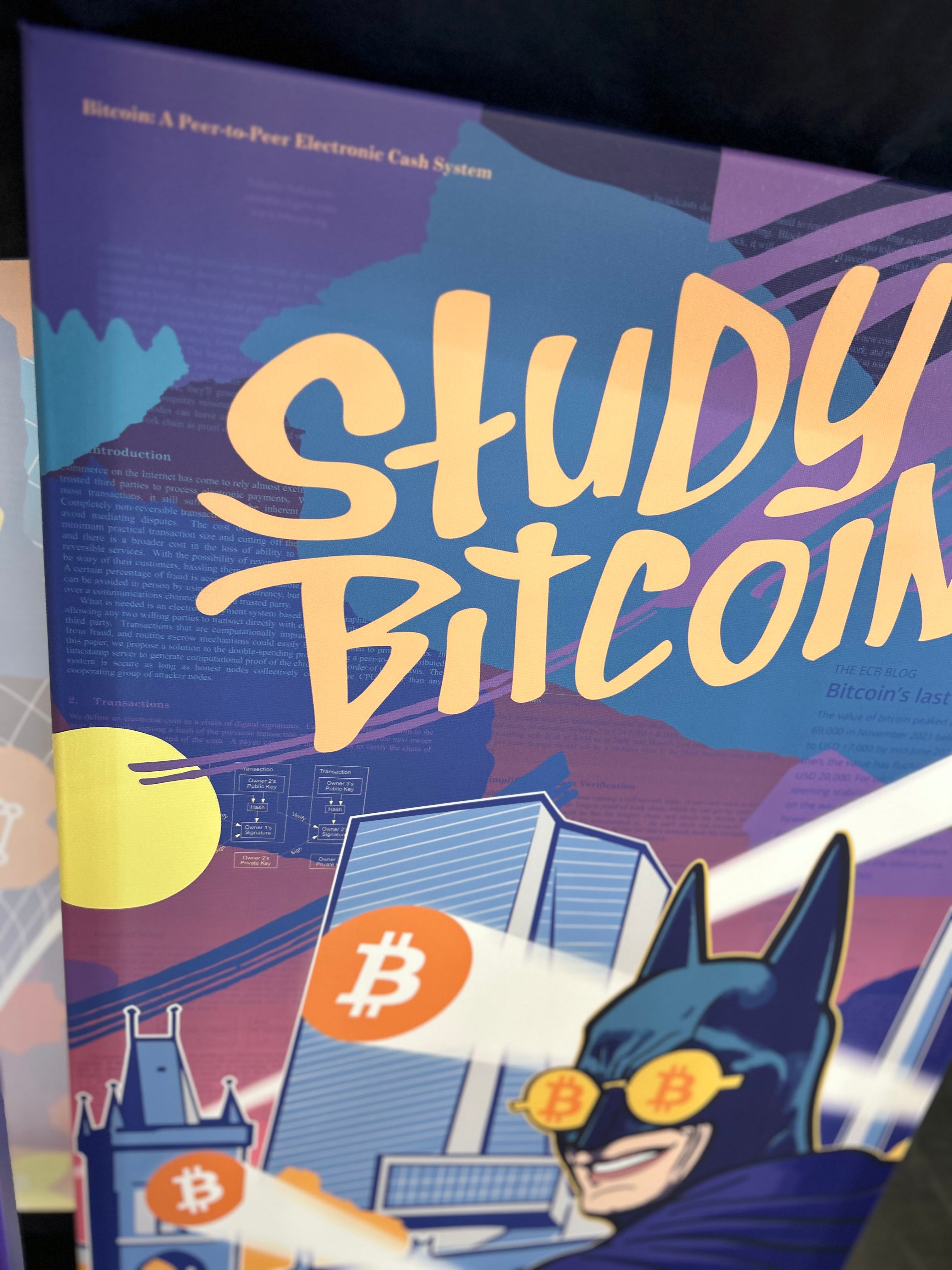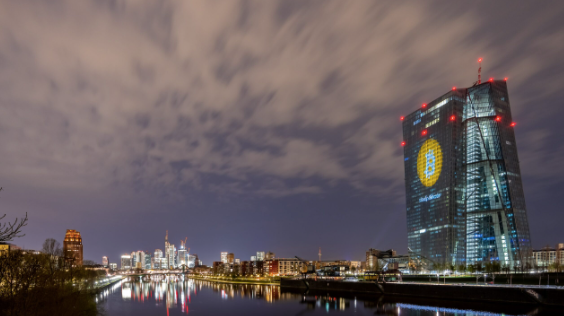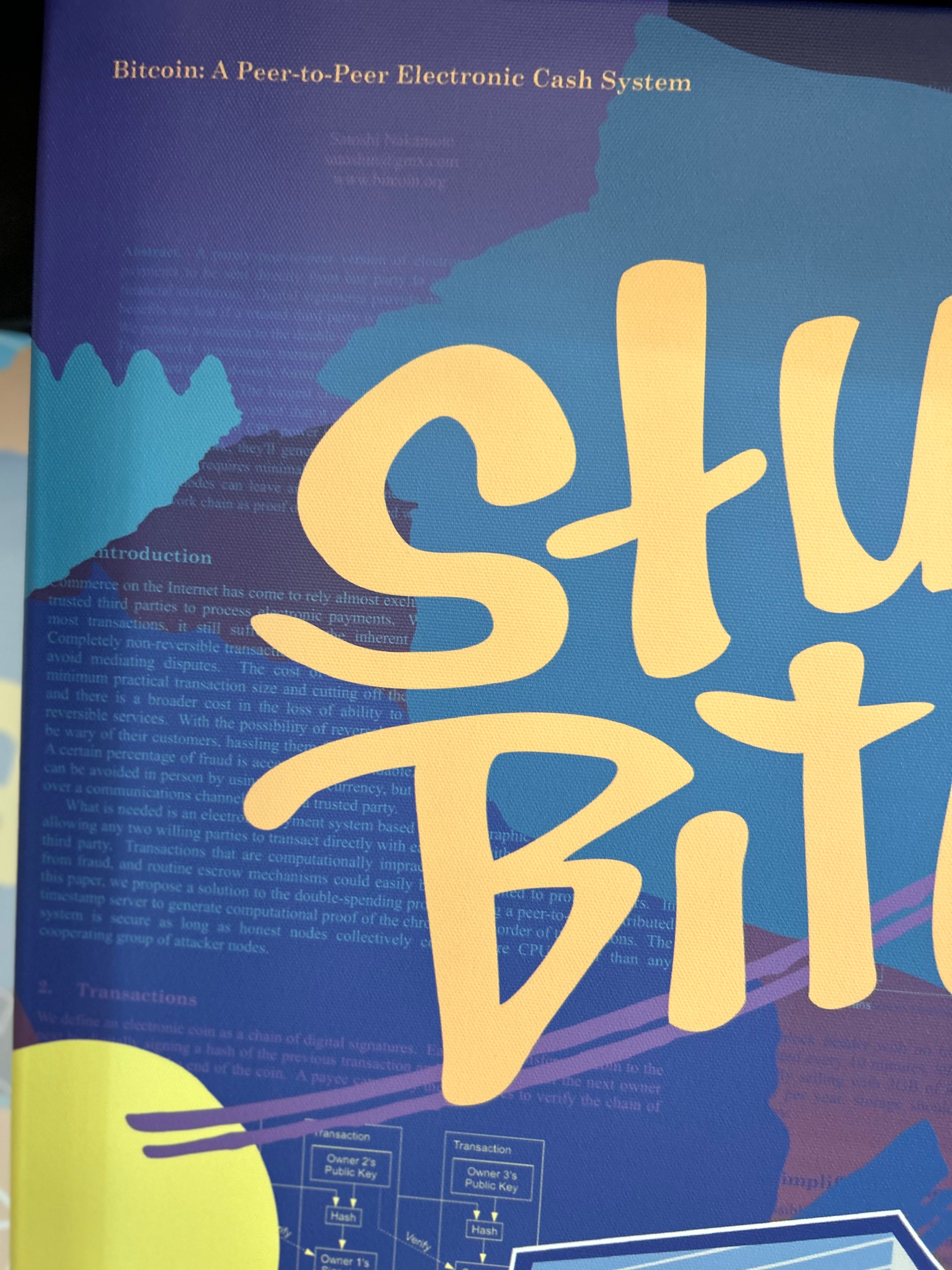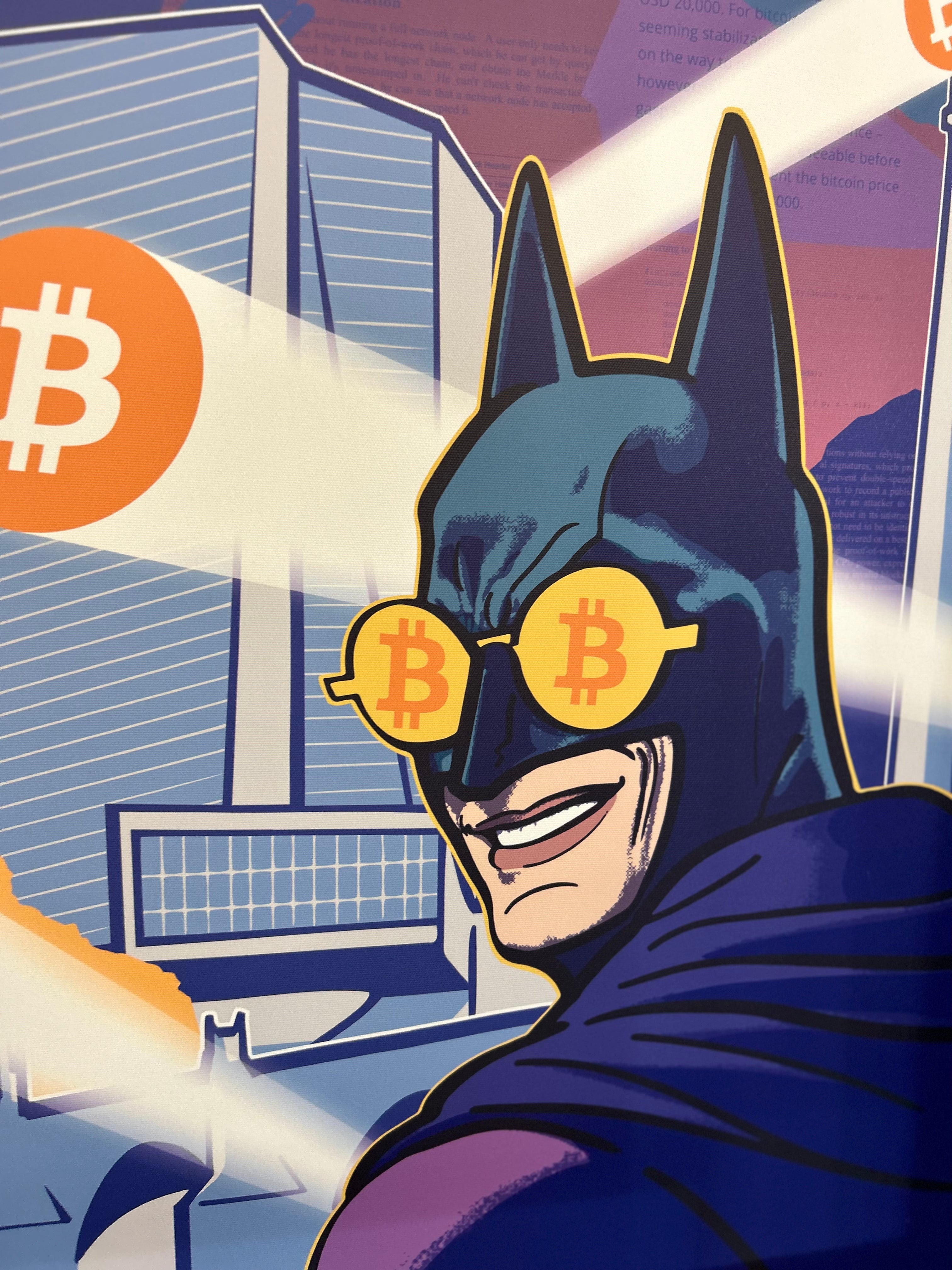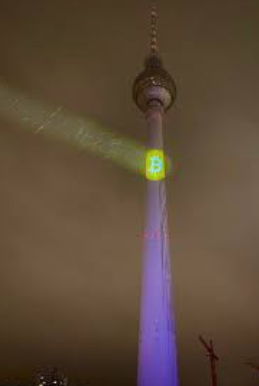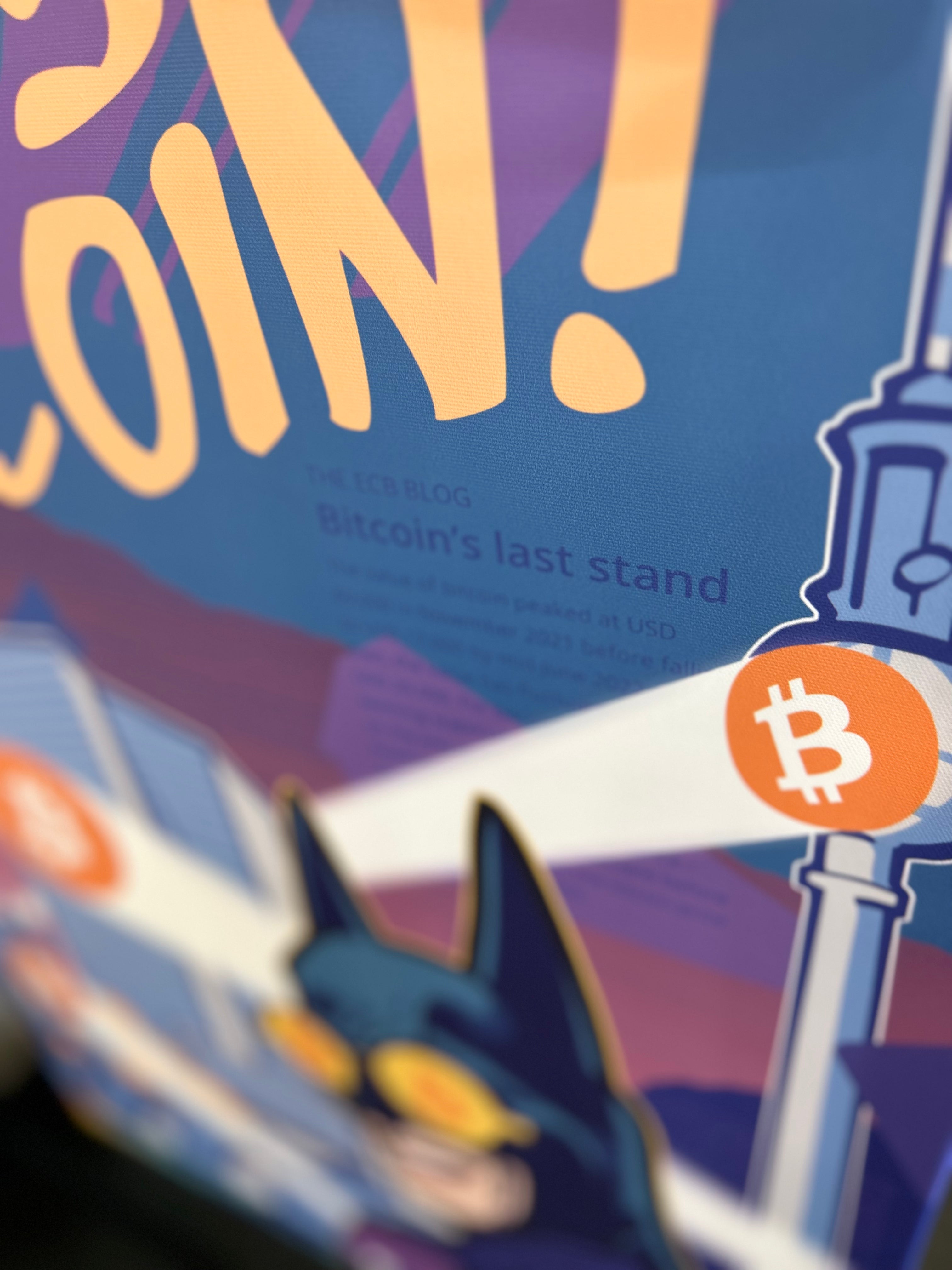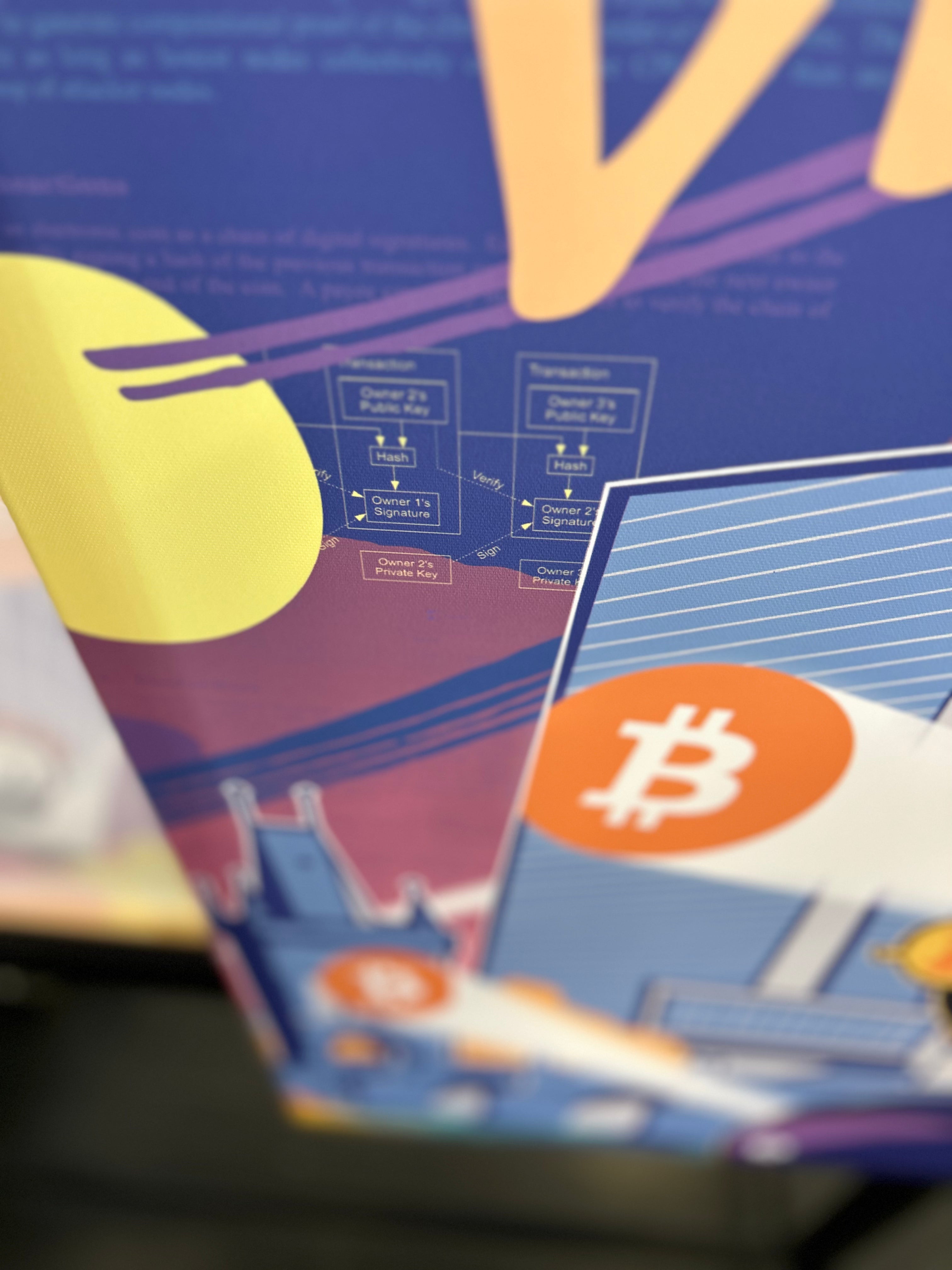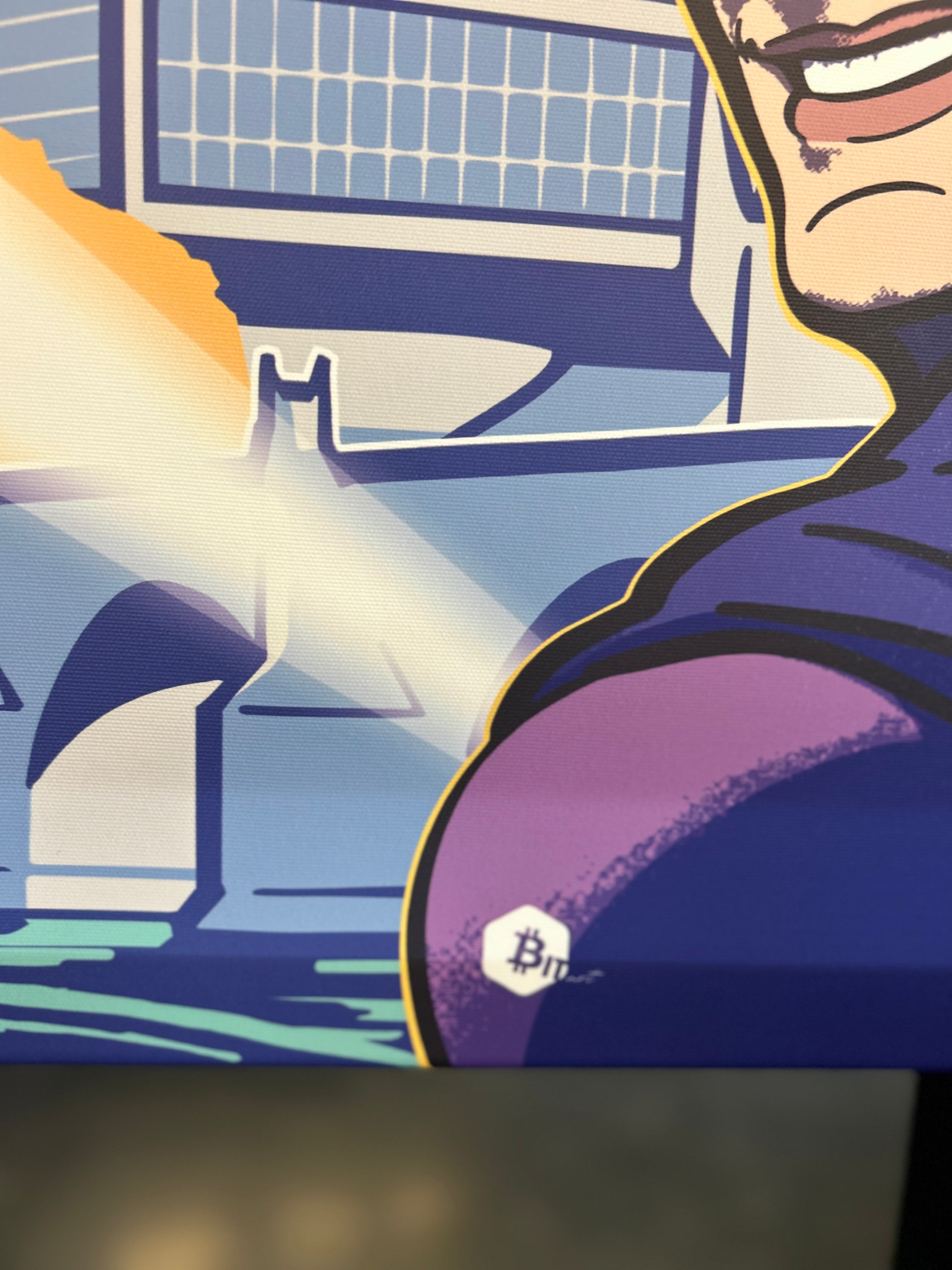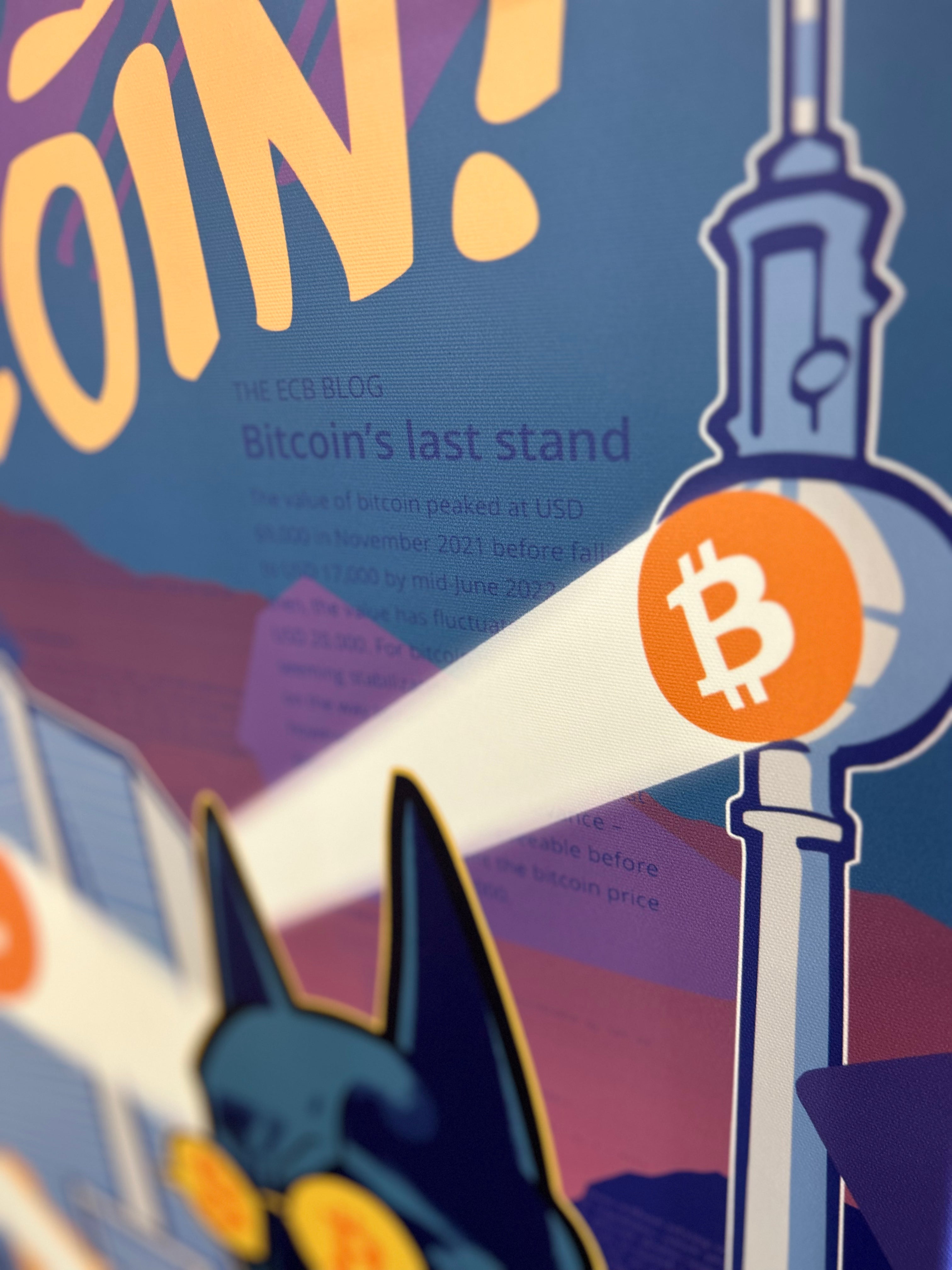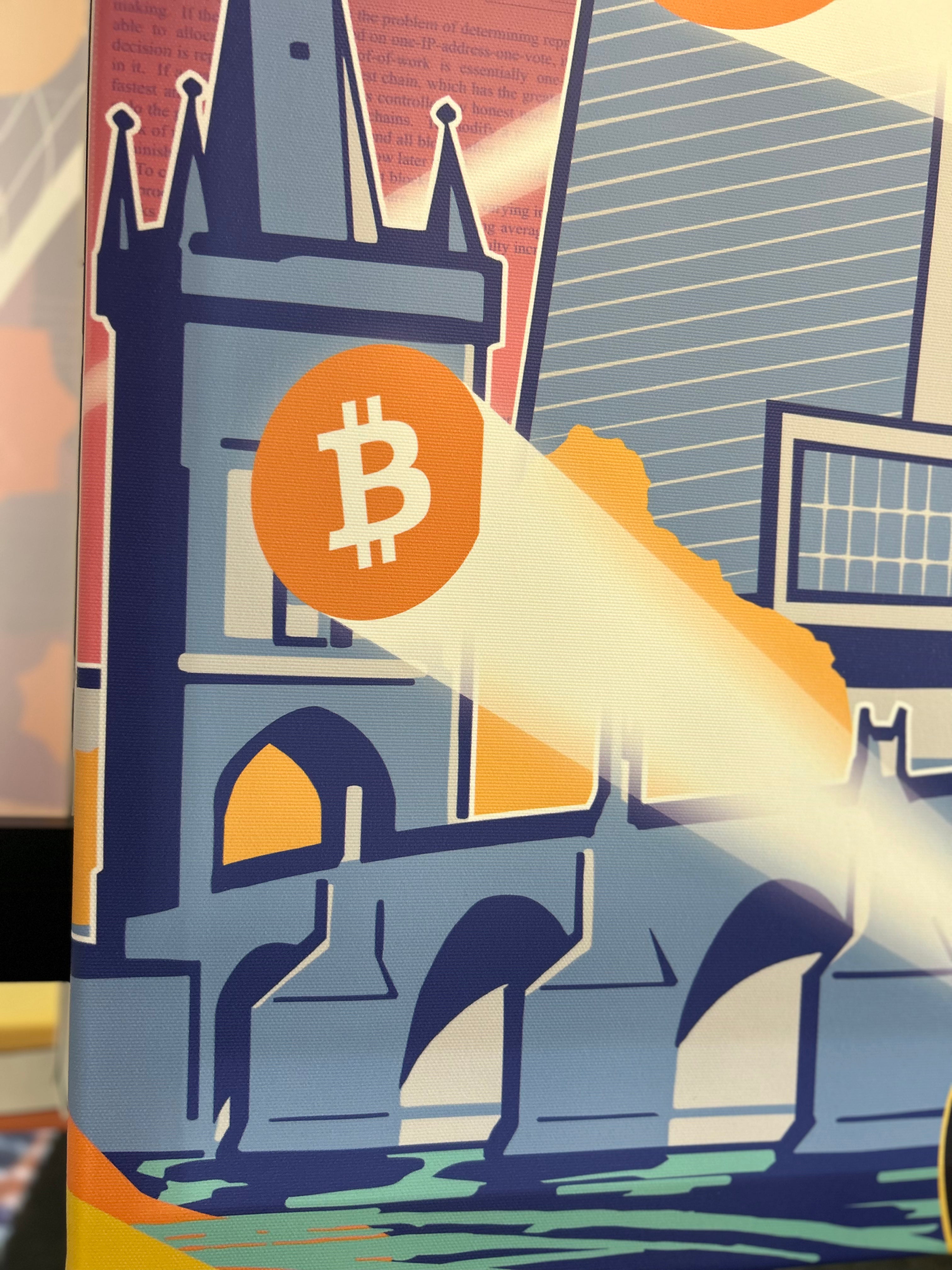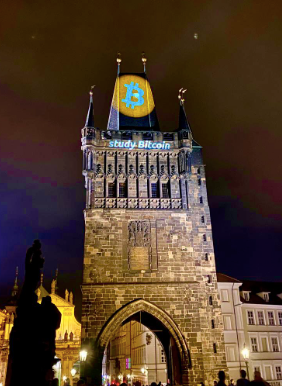 FAQs
How long does delivery take?

Shipping varies. As a rule, you will receive your artwork/fashion within 7-15 working days. Canvas artworks, masterpieces & the like require separate shipping.
Can you pay with Bitcoin?

Yes Bitcoin payments are possible & even desirable.