Stories of Bitart #3 "Welcome to the Moon"
Regular price

Sale price

€300,00
BTC-Can #3 "Welcome To The Moon" is a real statement from Bitcoiners around the globe. Bitart manifests Bitcoin's journey with the artwork series "BTC-BOTTLES 100k" & believes in continued strong development of Bitcoin as a global payment network.
The journey to the moon started through the head, into the heart, at hand & through the BTC cans.
artwork details

Dimensions: H 21.5cm x W 14cm

BTC-Can #3 "welcome to the moon"
Gold status, paint splashes, ₿ logos, statement "Welcome.."
Basis of the 100k bottles

High-quality glass dome with wooden coaster
Spotlight effect: integrated chain of lights to illuminate the dome. Eye-catcher in the evening!
Limited to 10pcs in the artwork series
Each work of art is unique
______________________
NOTE: Shipping takes 15-20 BUSINESS DAYS - artwork may vary from what is shown due to paint splashes always being different. BTC-Cans 1 & 2 are for illustration purposes and are not part of #3.
Stories of Bitart #3 - WELCOME TO THE MOON
bitcoinselfmades,

it is (₿ not yet ₿ ) so far! bitart's $100k is probably the strongest statement since it was founded at the end of 2020. With this work of art you prove that Bitcoin has a glorious future ahead of it. But you show much more what a visionary YOU are. "Plan B" has been forecasting $100k for quite some time - & now also unmanageable, WE!

With this work of art you are part of an elite, an elite that sees things before they happen. YOU have understood Bitcoin, YOU have recognized the influence of Bitcoin on our world, YOU see that BITCOIN changes our thinking, our HABBITS, our VIEWS on GOOD MONEY, HARD MONEY, DEMOCRATIC MONEY!

This is the trip to the moon & you have your ticket.
Pay with Bitcoin

Contact us at kontakt@bitart-shop.de
Safe shipping

We ensure that your artwork arrives safely with you.
Hurry, only 9 items left in stock!
shares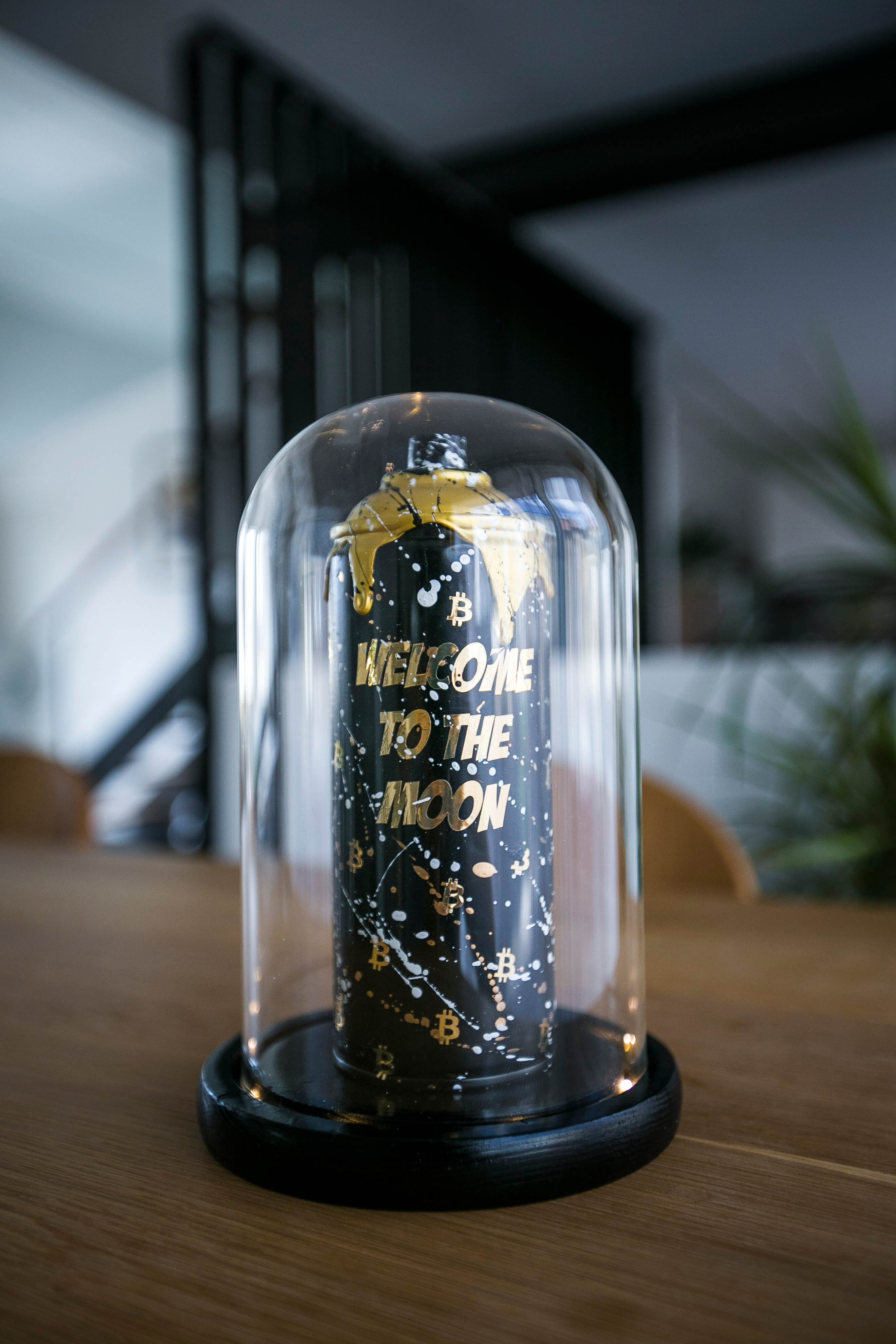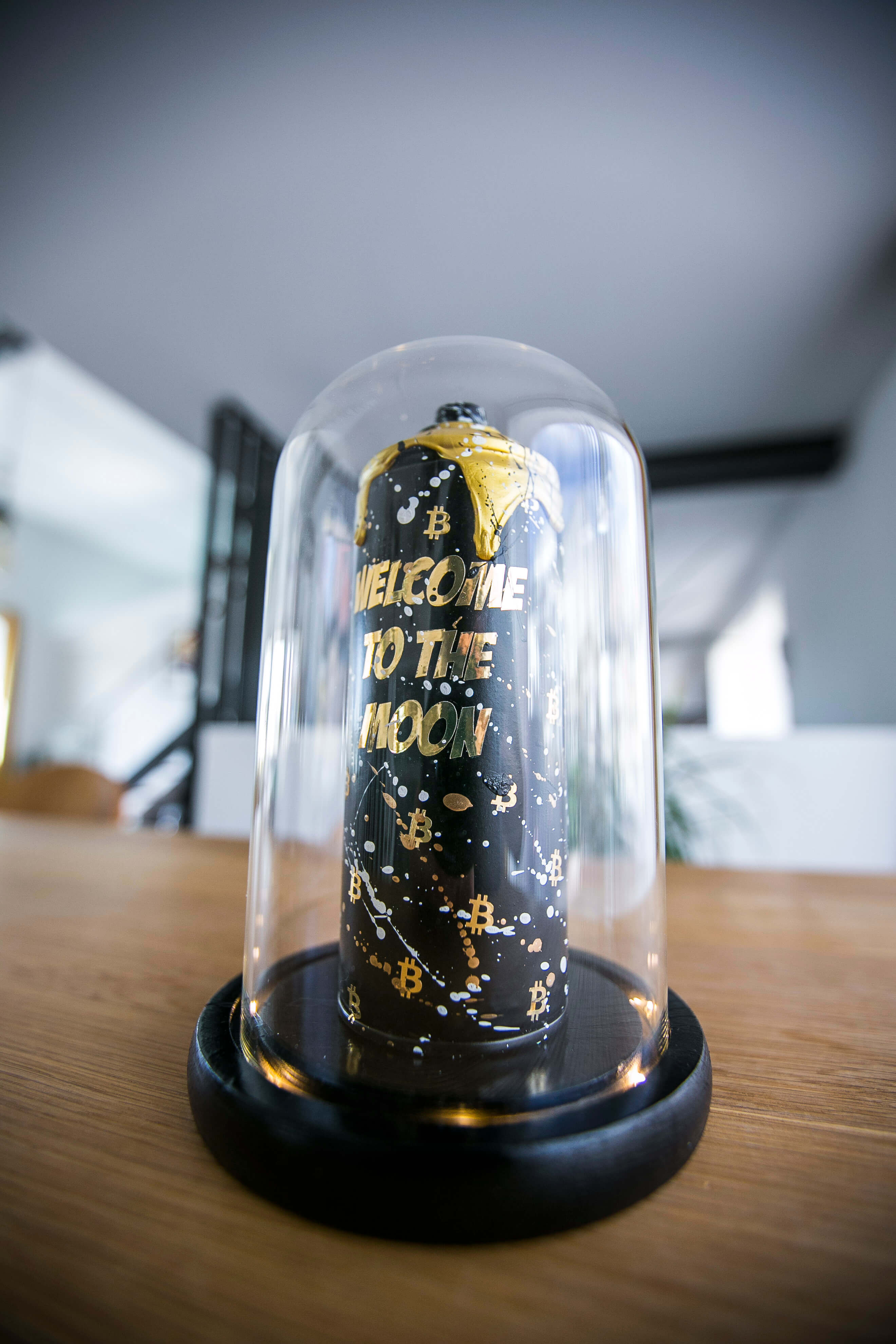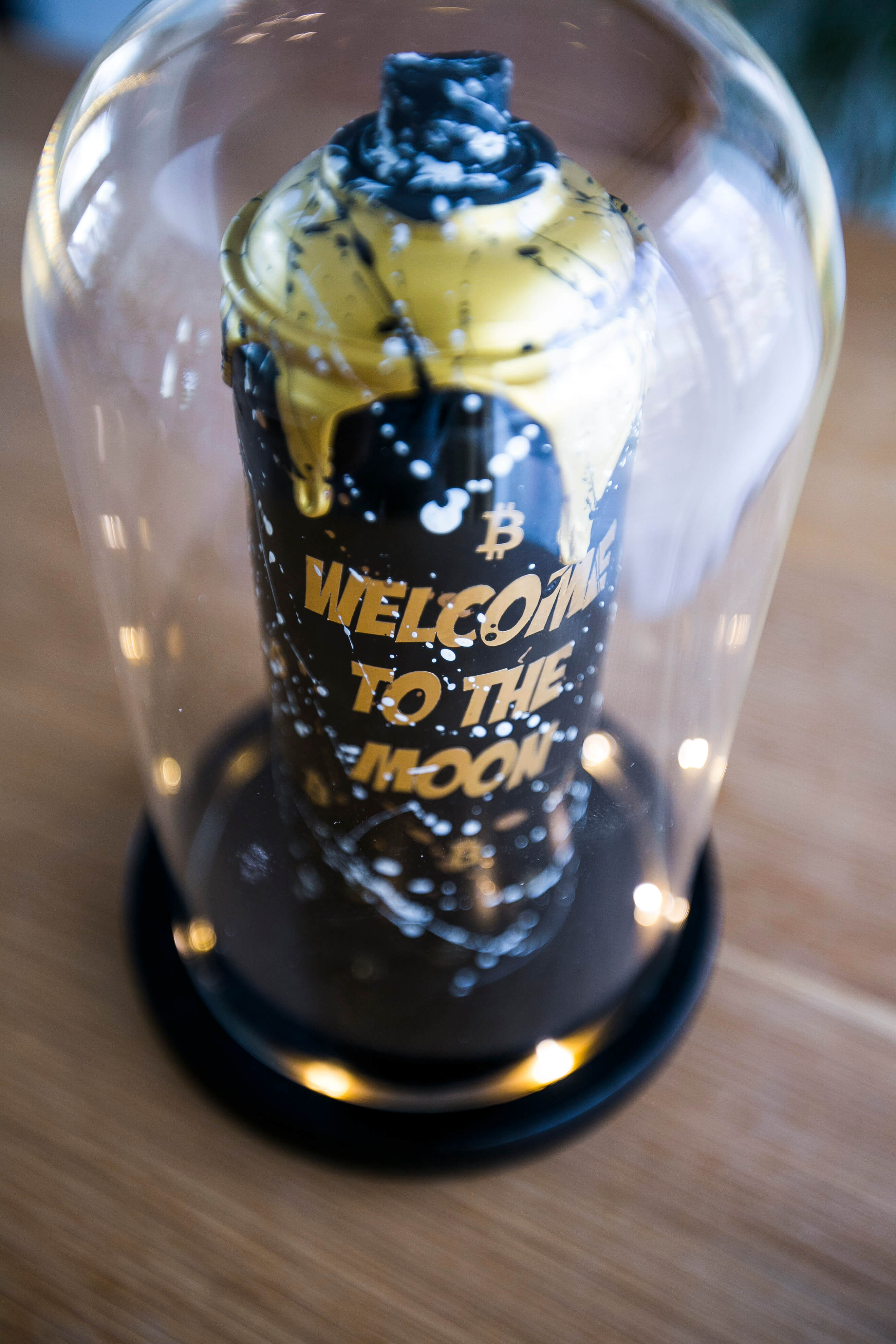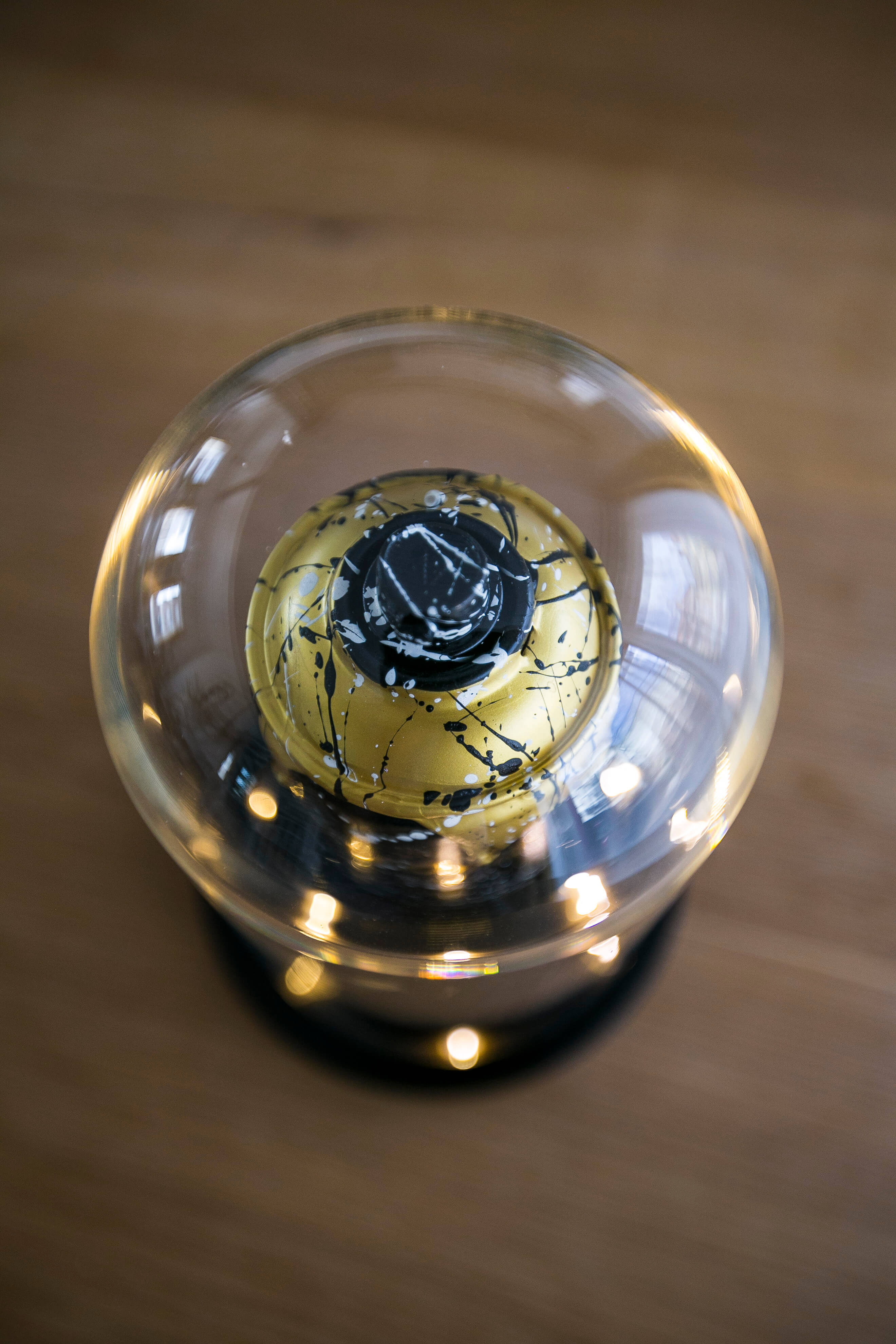 FAQs
How long does delivery take?

Shipping varies. As a rule, you will receive your artwork/fashion within 7-15 working days. Canvas artworks, masterpieces & the like require separate shipping.
Can you pay with Bitcoin?

Yes Bitcoin payments are possible & even desirable.