Satoshi's Peace
Regular price

Sale price

€549,00
"Make War unaffordable" - we need solid money to make wars unaffordable!

Our current monetary system allows governments to subsidize wars by printing fiat currency, which is essentially a tax on those who hold the country's currency as a store of value.

Saifedean Ammous (Bitcoin Standard) speaks of "unsound money", where the only limitation is the money supply of a government/state. Wars can then be waged with FIAT money until a national currency has been completely destroyed & not until the money runs out. Fiat money is infinitely printable in terms of money supply. Bitcoin is finite in its money supply and scarce, much like gold.. both are forms of "solid money".

Get Bitart's message of peace & the statement to demand "solid money" now!


White Paper of "Satoshi's Peace"* :
Handmade




Spotlight effect through striking symbols (Bitcoin logos, dove of peace)

H. 40.5 cm x p. 17cm x L. 19 cm

"Plan ₿", "Make War Unaffordable" inscriptions

Gold finish, sky blue, paint splashes & gradients

A statement, a message of peace

*UNIQUE: Shipping takes 15-20 BUSINESS DAYS. Please note that there are 5 artworks in the "Satoshi's Peace" series. The one shown here is for illustrative purposes and is artwork 1 of 5. Artwork 2-5 differ in the color splashes & gradients as well as with minimal deviation in the symbolism (BTC logos, dove of peace, inscriptions). The artworks have the exact style base as the one shown here. Each one gets its unique character through the production process.
Pay with Bitcoin

Contact us at kontakt@bitart-shop.de
Safe shipping

We ensure that your artwork arrives safely with you.
shares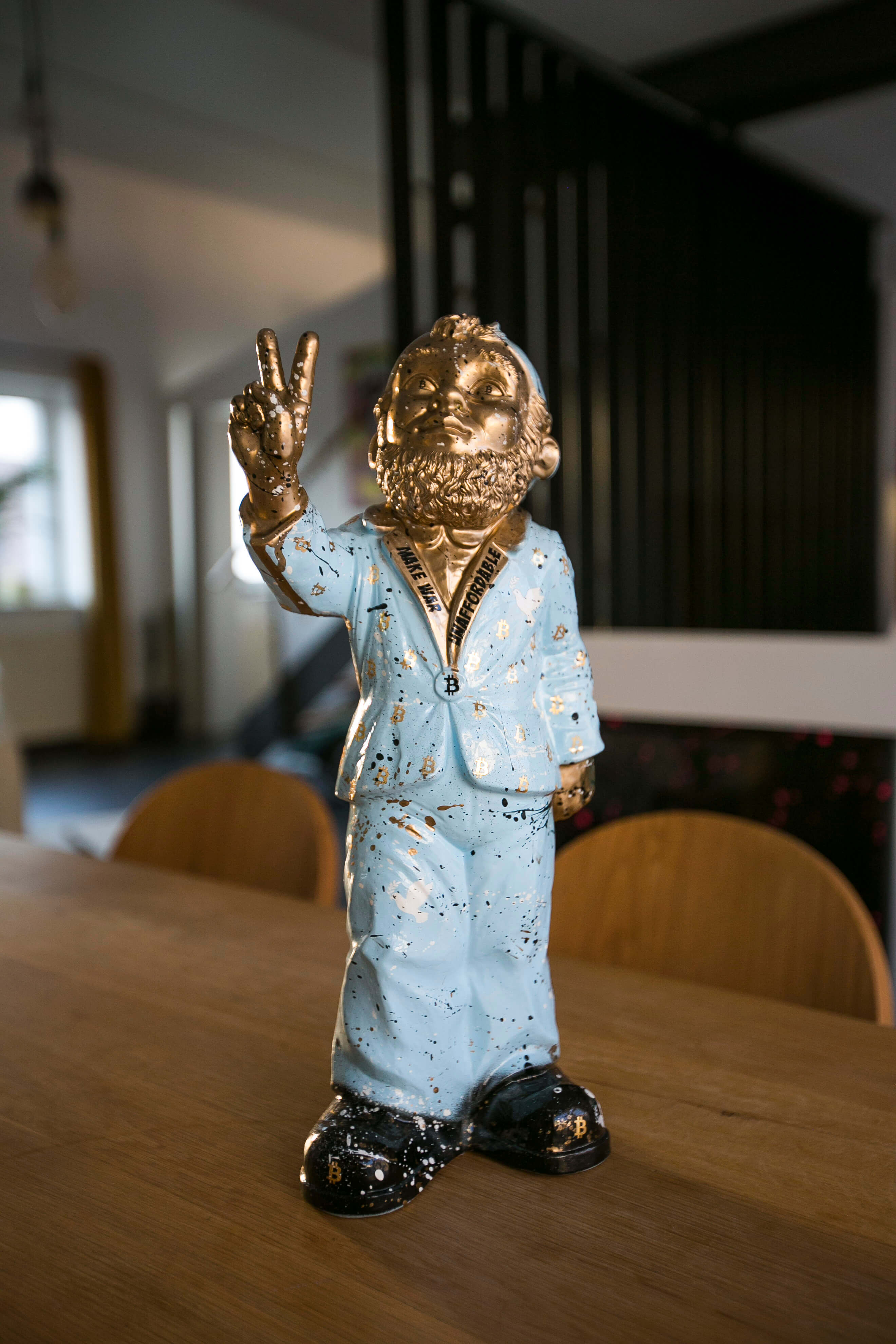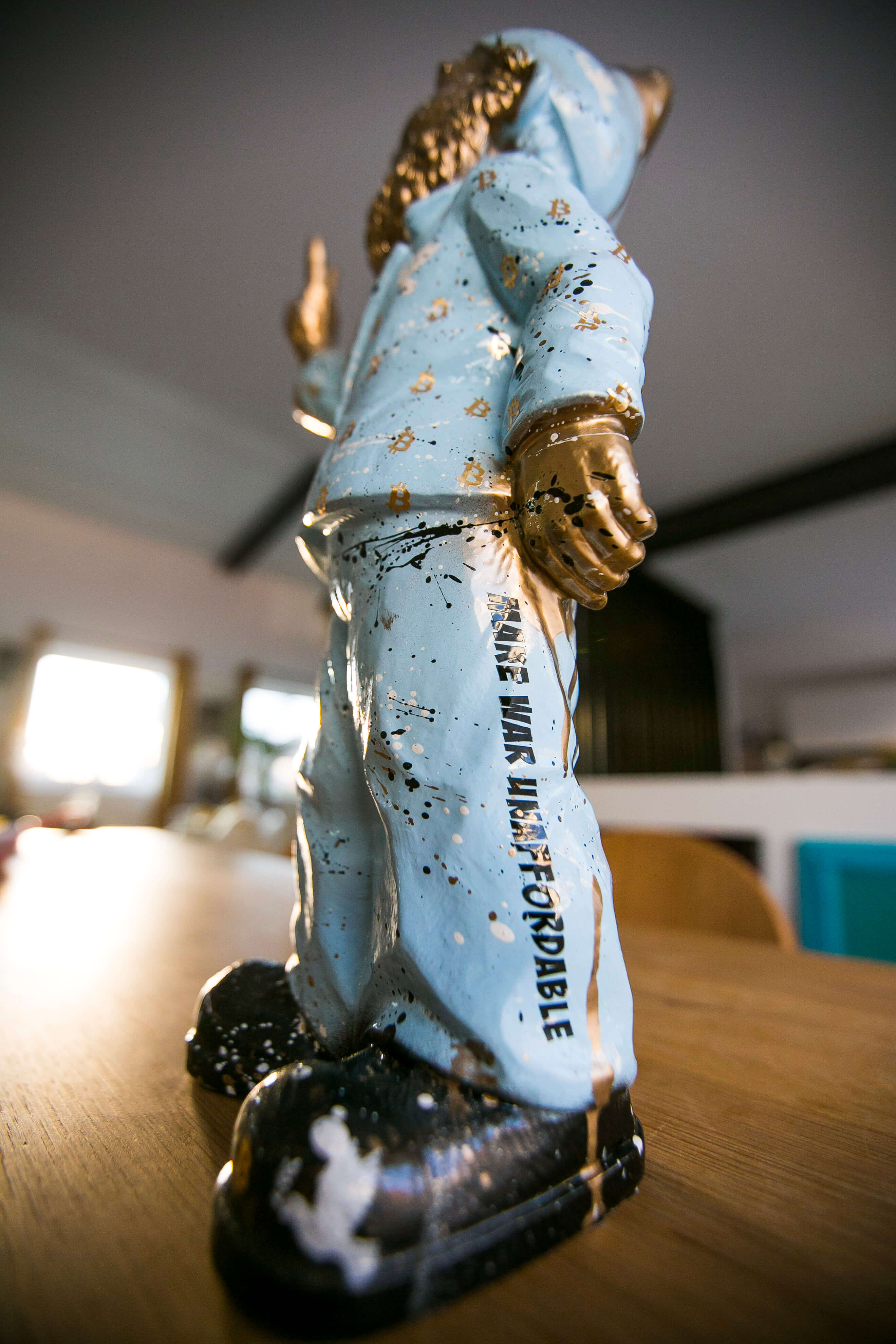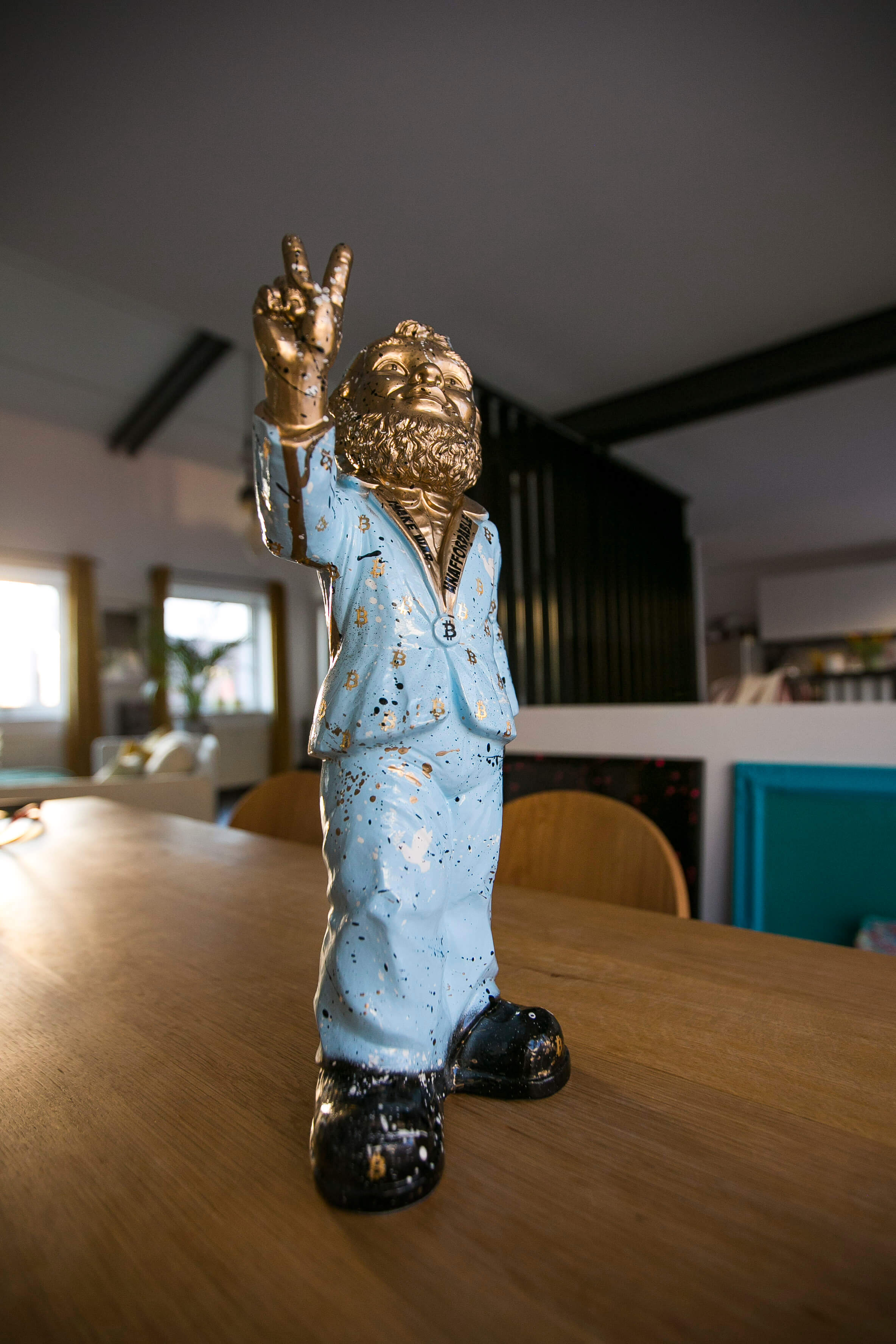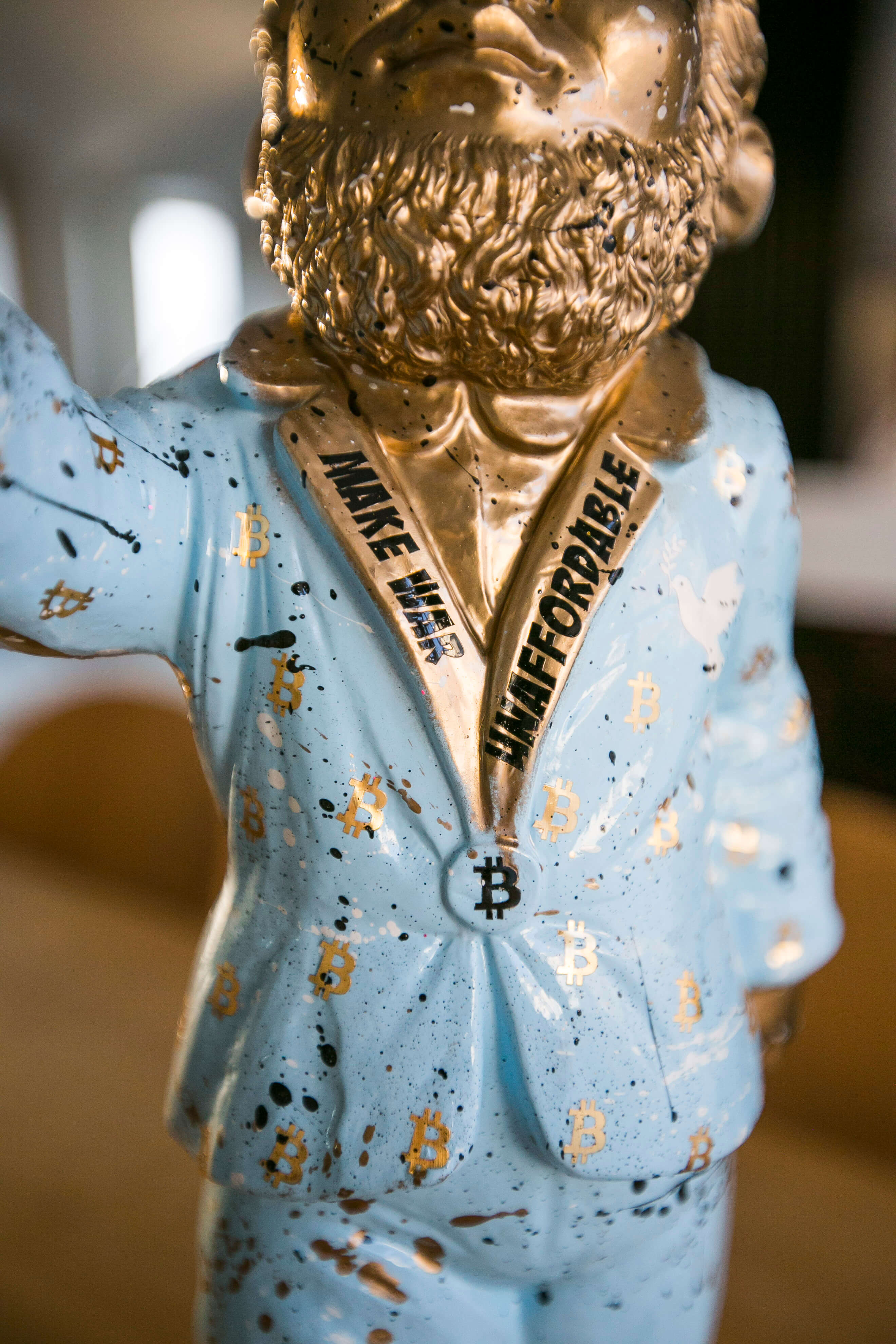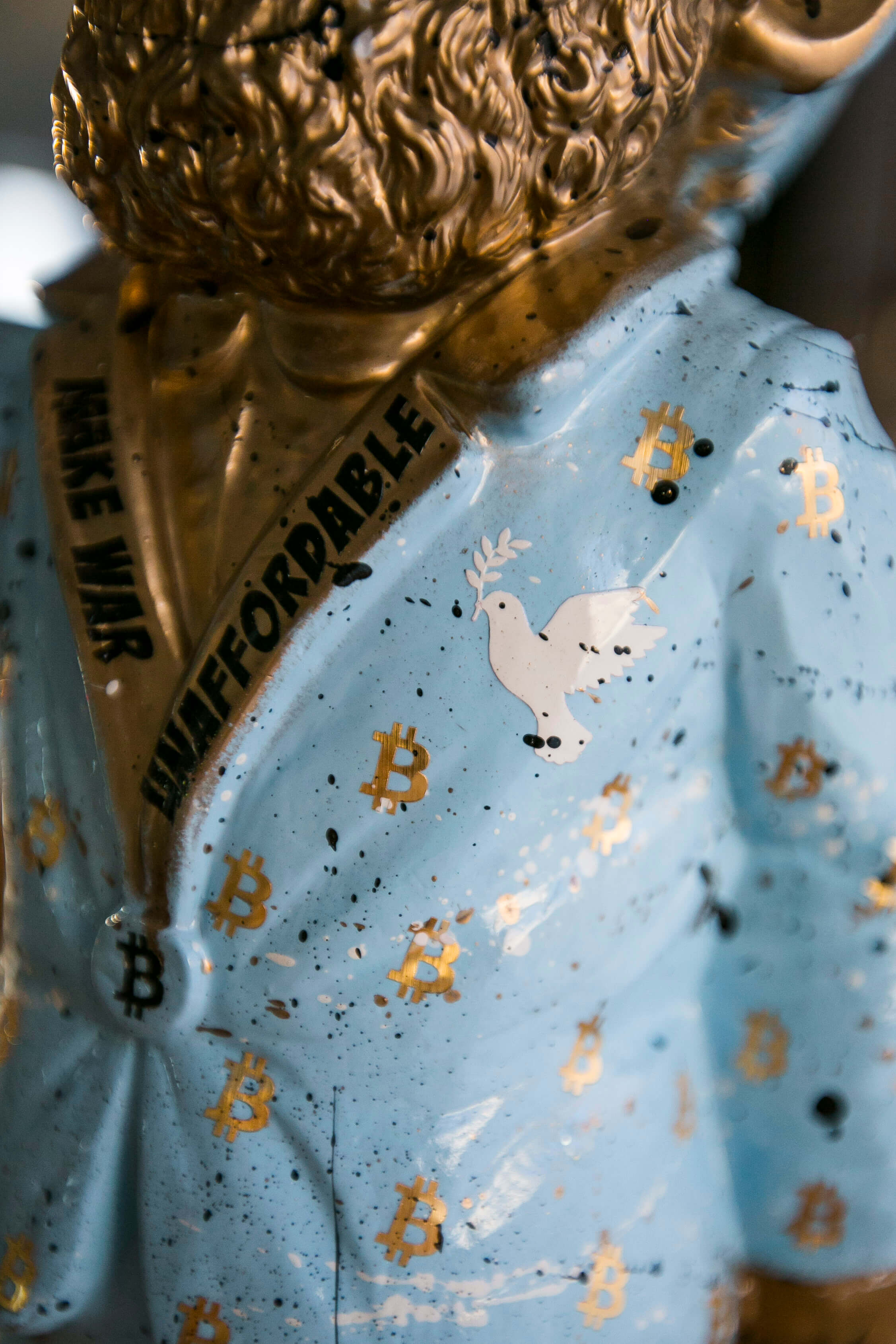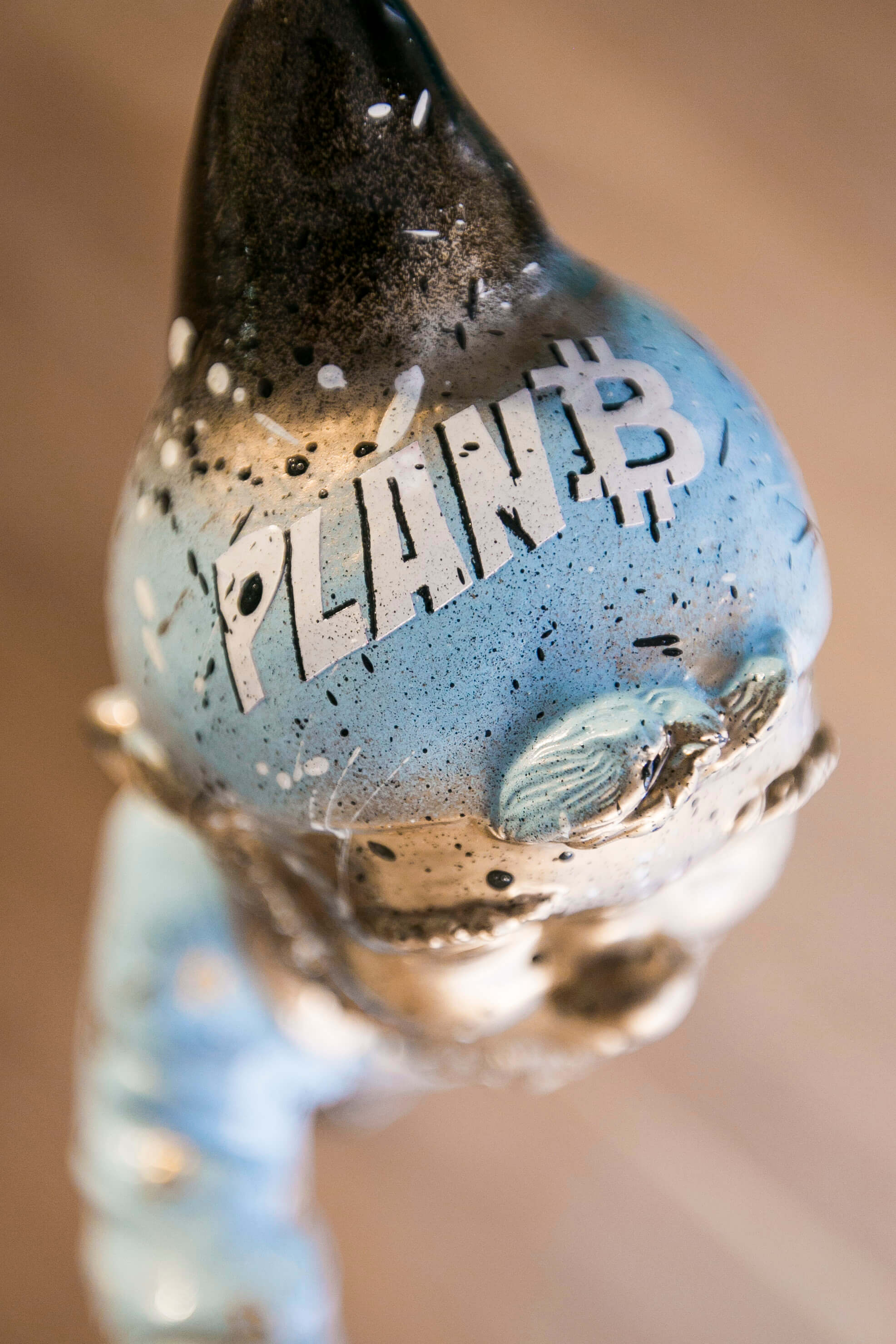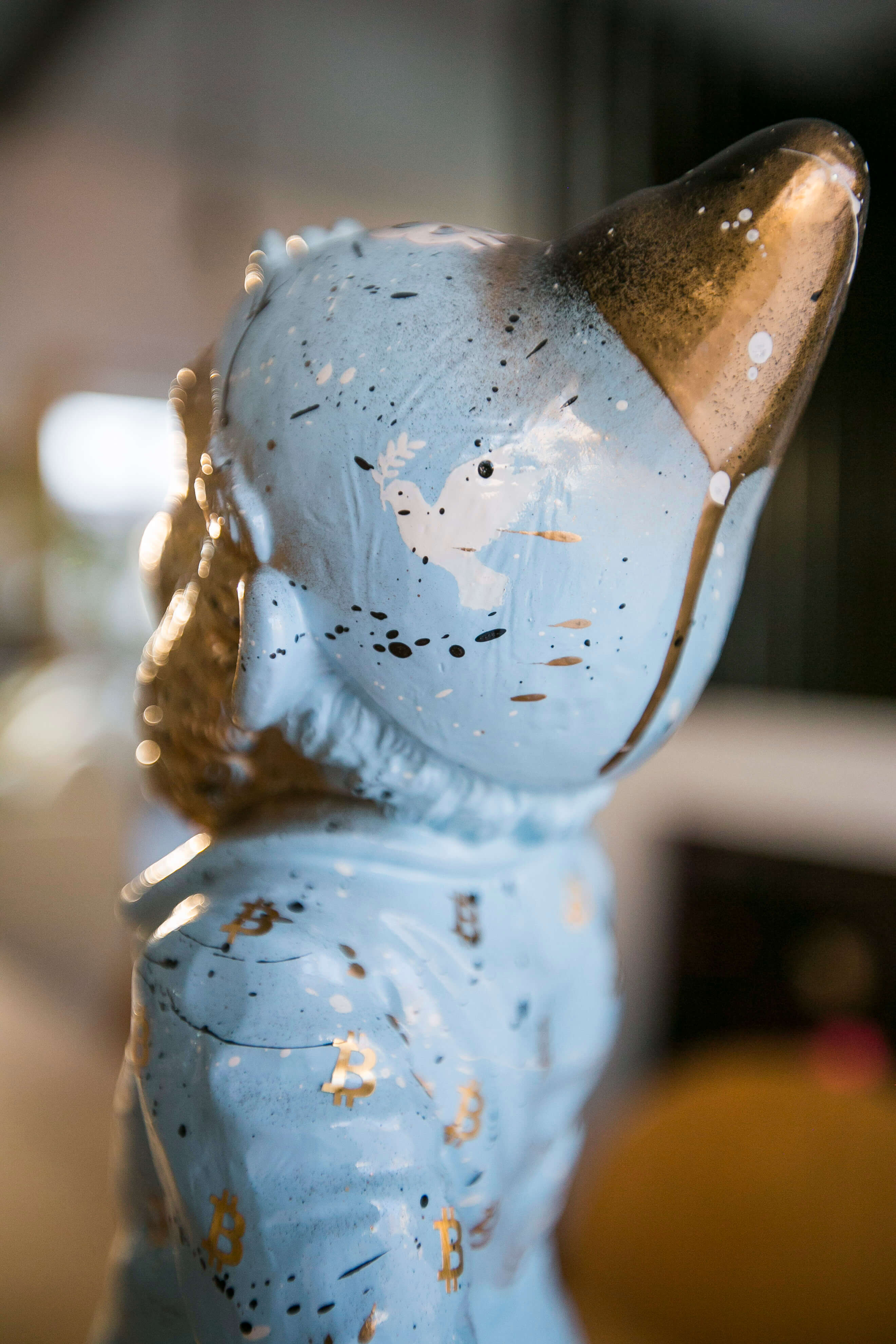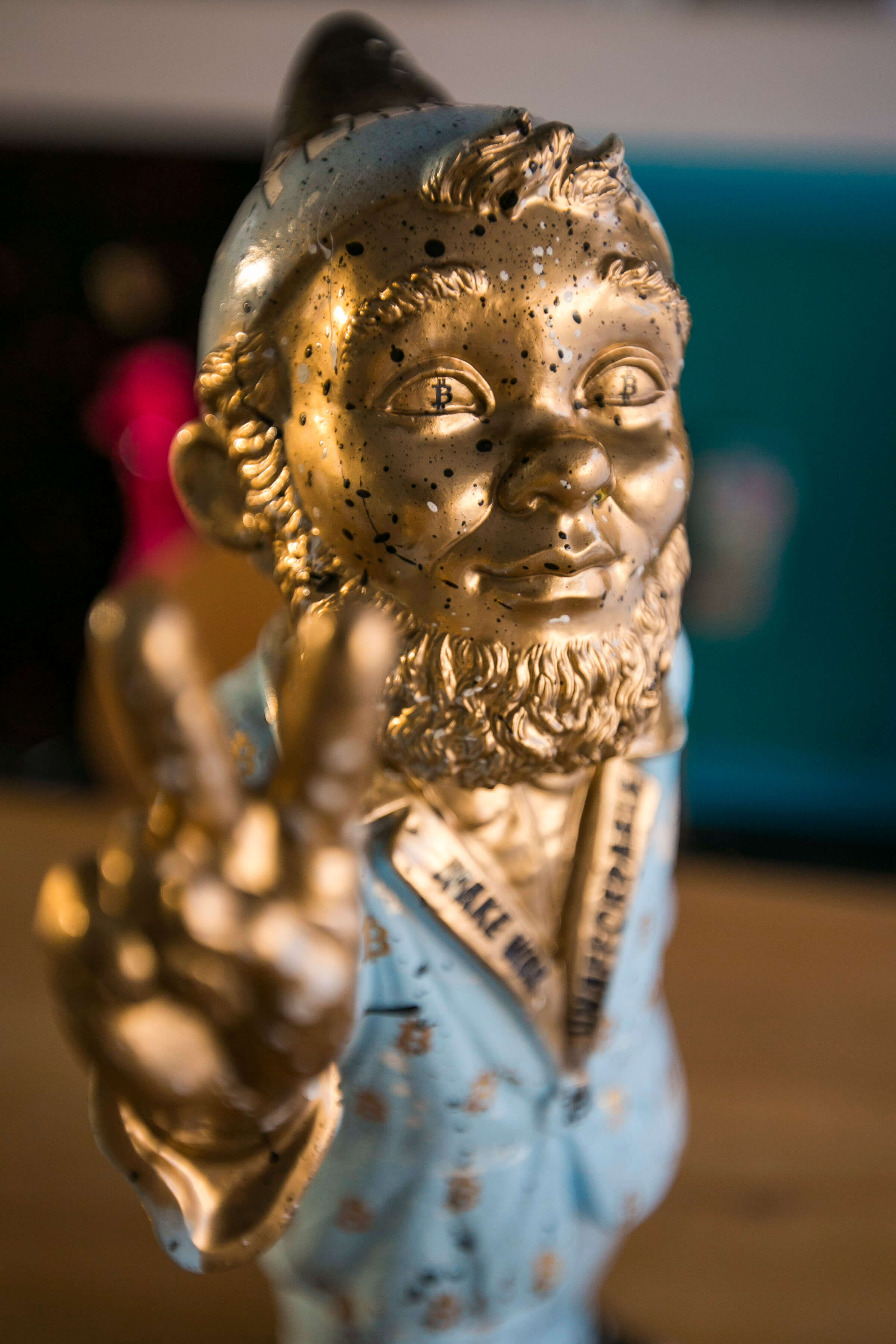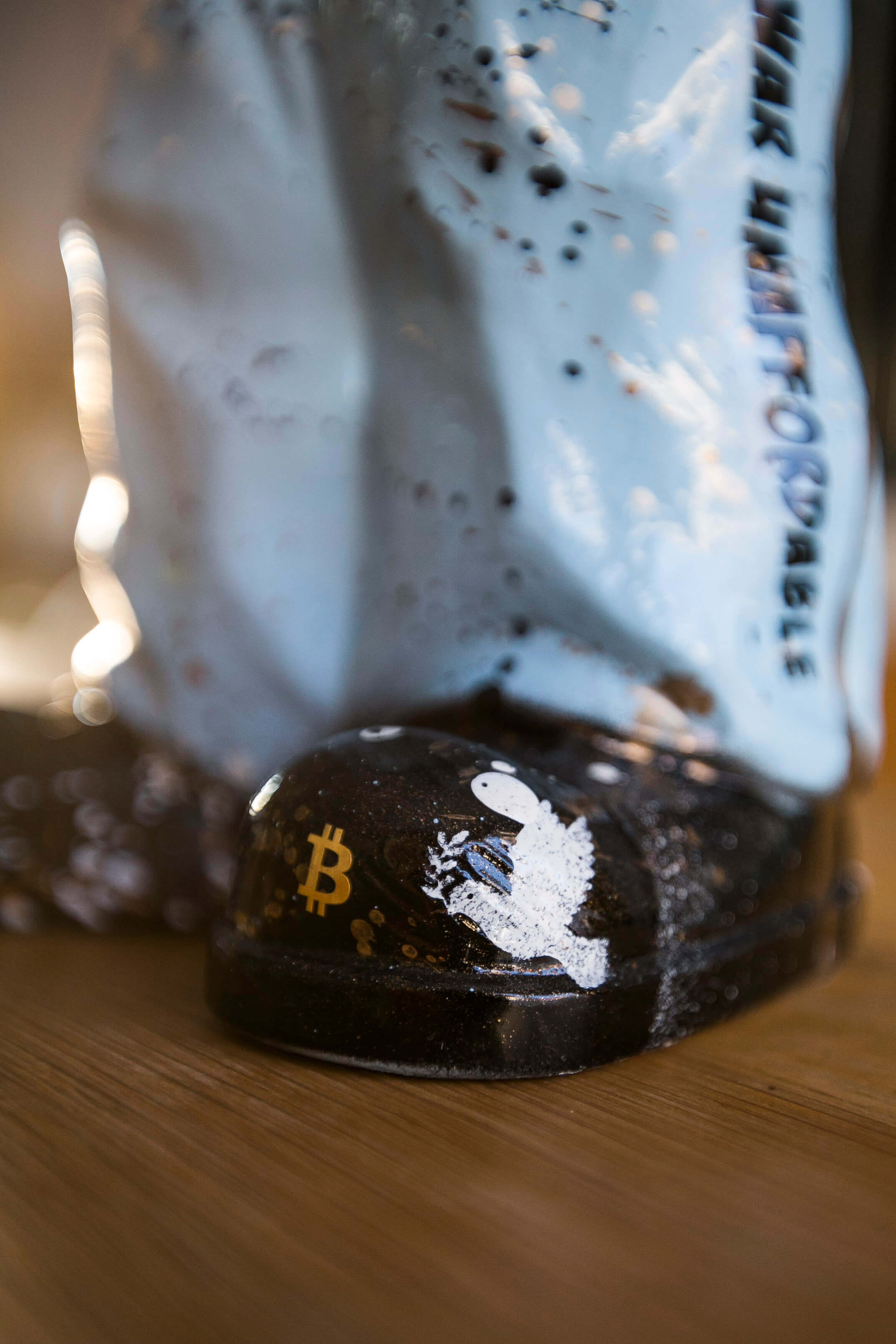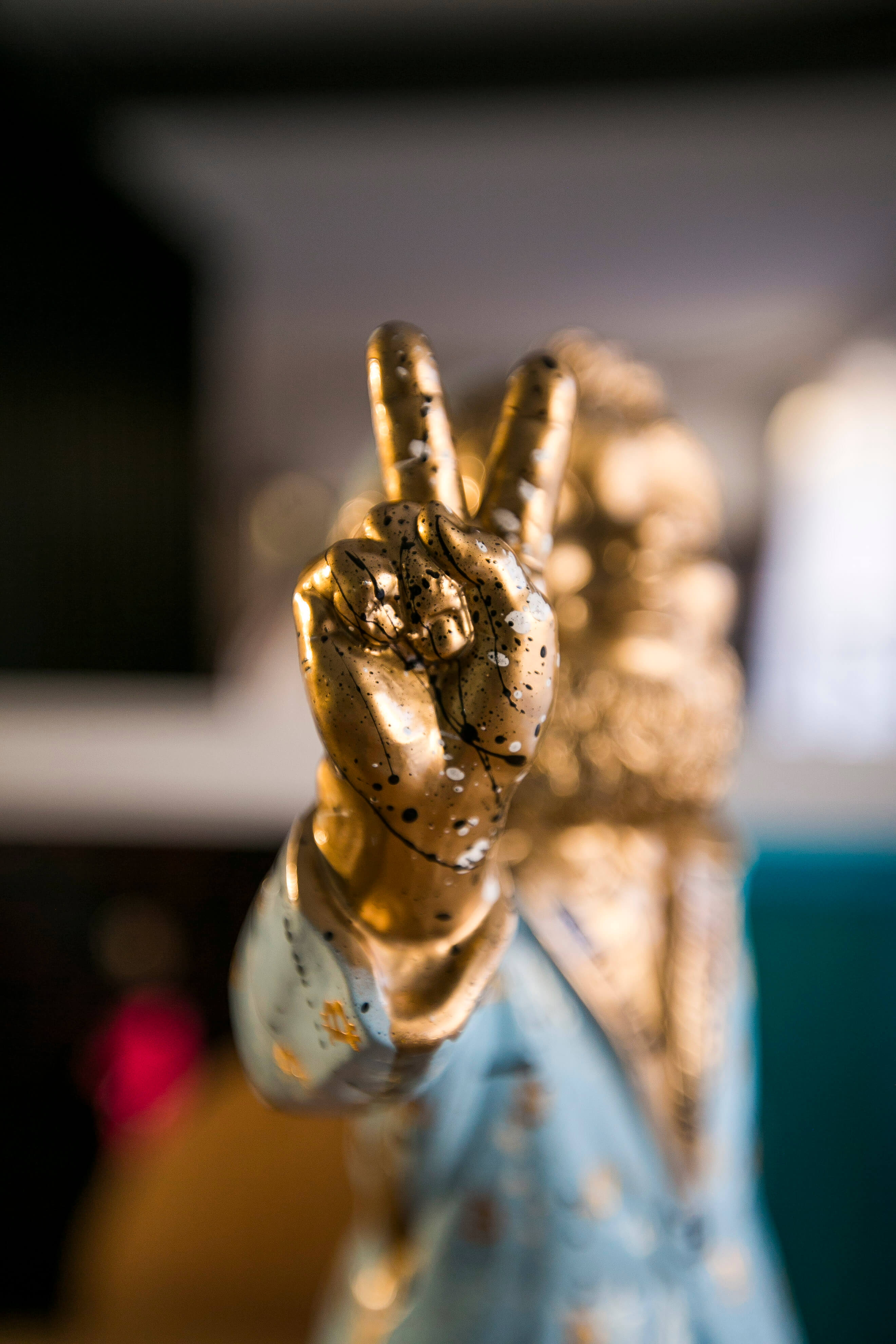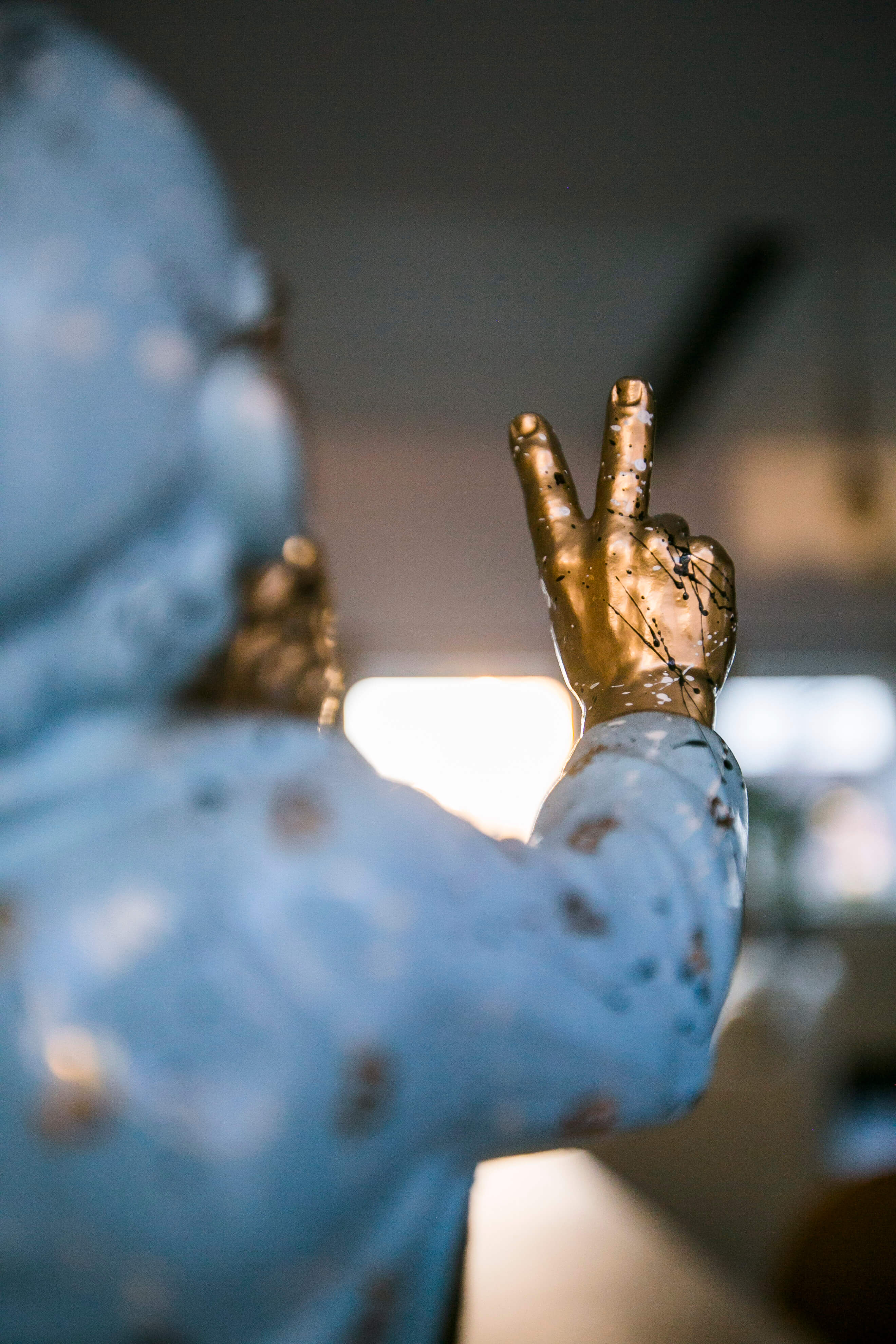 FAQs
How long does delivery take?

Shipping varies. As a rule, you will receive your artwork/fashion within 7-15 working days. Canvas artworks, masterpieces & the like require separate shipping.
Can you pay with Bitcoin?

Yes Bitcoin payments are possible & even desirable.