Nature of Bitcoin
Regular price

Sale price

€1.521,00
"Bitcoin, powered by renewable energy, is not just a currency but a movement that redistributes power - from fossil fuels to sustainable sources" - discover the "Nature of Bitcoin" that unquely captures the themes bitcoin & renewable energies. This fascinating artwork is a tribute to the fusion of technology and our sustainable world of tomorrow.
____
Materials & details:
Artist: Scharle Gill x bitart

Mixed media

Acrylic




70 x 100cm / 27.55" x 39.37"

Hahnemühle certificate of authenticity

published: 805167

1/1 unique artwork
Shipping varies, extra costs
Artwork story "Nature of Bitcoin"
Once upon a time, in a world filled with breathtaking landscapes and mighty volcanoes, there lived a boy named Bob. Bob looked into the distance at a colossal volcano where a remarkable tree reached high into the sky, emerging from the energy of the environment. This tree was unique, a symbol of fertility and change, for it bore the most extraordinary fruits.

However, on the right side of this magical land lay a place of darkness, a scrapyard where the "Skull of Satoshi" rested. This scary artifact had once been used for sinister purposes and now lay abandoned.

Amidst this contrast of light and darkness, Bob was not alone. By his side stood a faithful companion, the "white rabbit," his constant guide. This white rabbit embodies hope, purity, and an unwavering desire for a better, brighter future. The white rabbit was Bob's guiding star on the path to positive change, because it knew ways that could not be imagined in the most hidden.

And so, under the watchful eyes of the tree with its ripe and ripening fruits, Bob and his white rabbit embarked on a journey. They traversed the land, spreading a message of transformation, harmony, and hope. Together, they showed that Bitcoin and renewable energies can collaborate to create a world that can be sustainable and full of life.
__________________
NICE2KNOW
Bitcoin & environment:
-https://www.forbes.com/sites/digital-assets/2023/09/21/why-bitcoin-mining-might-actually-be-great-for-sustainability/

Pay with Bitcoin
Safe shipping

We ensure that your products reach you safely.
Hurry, only 1 item left in stock!
shares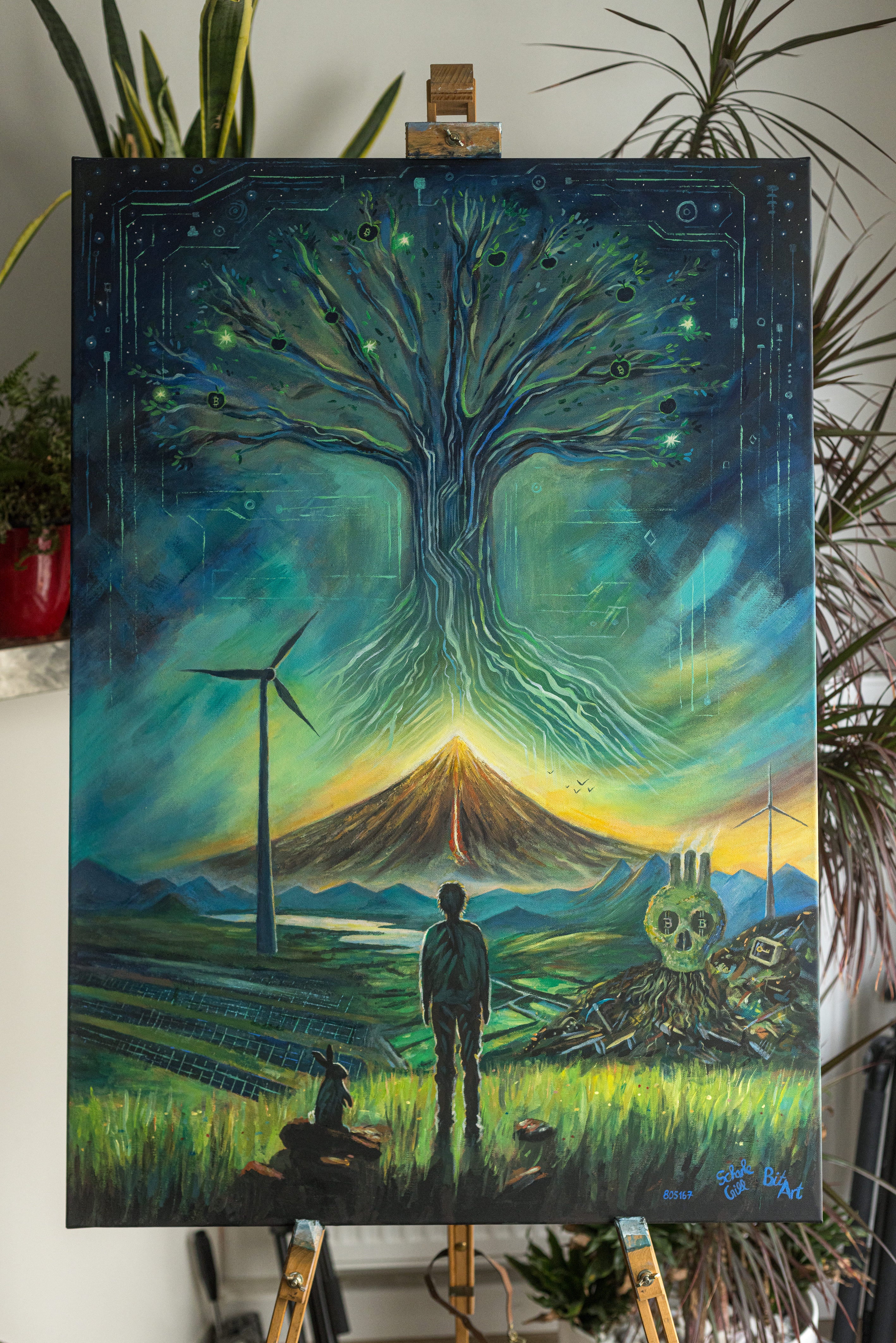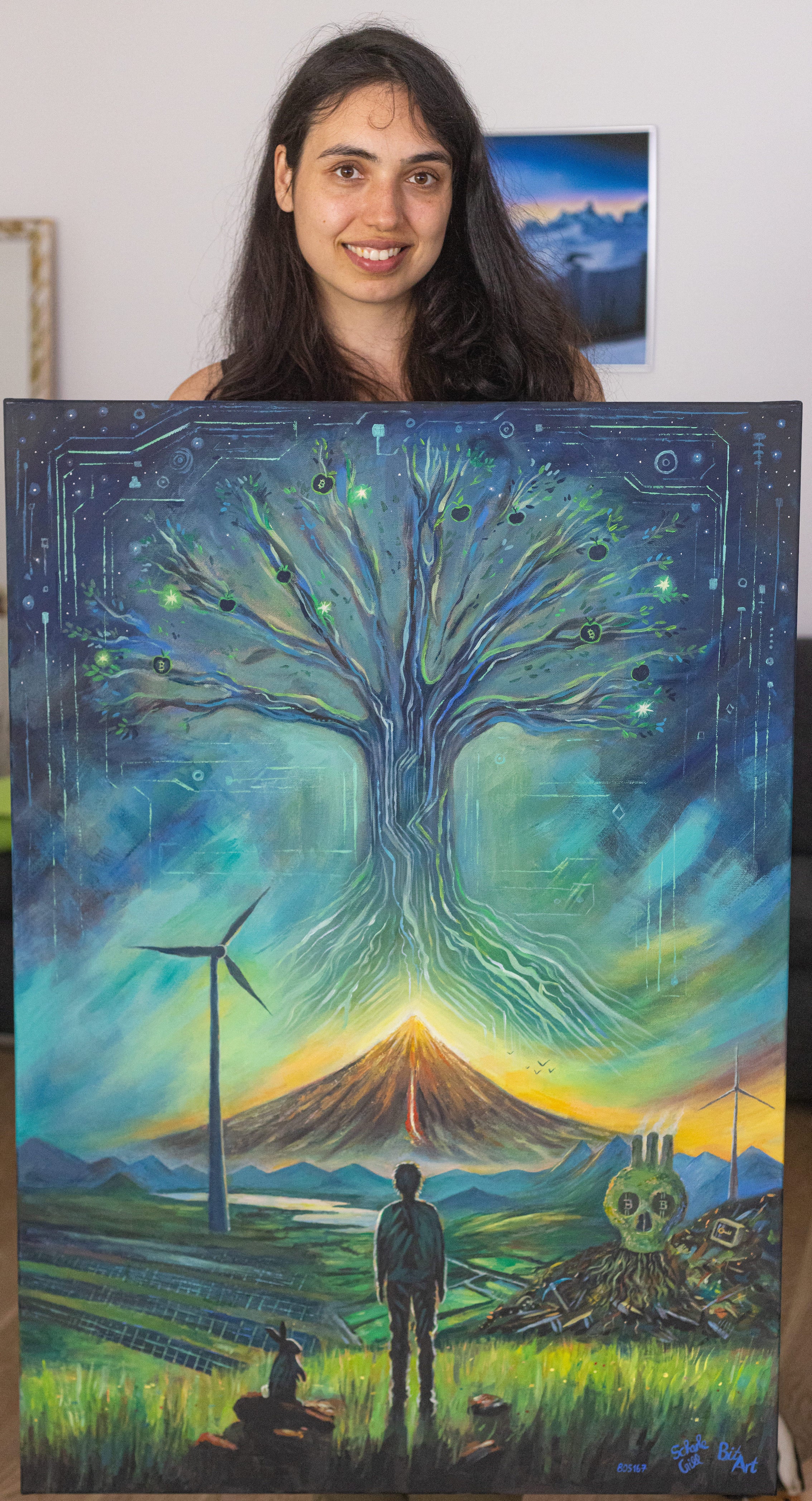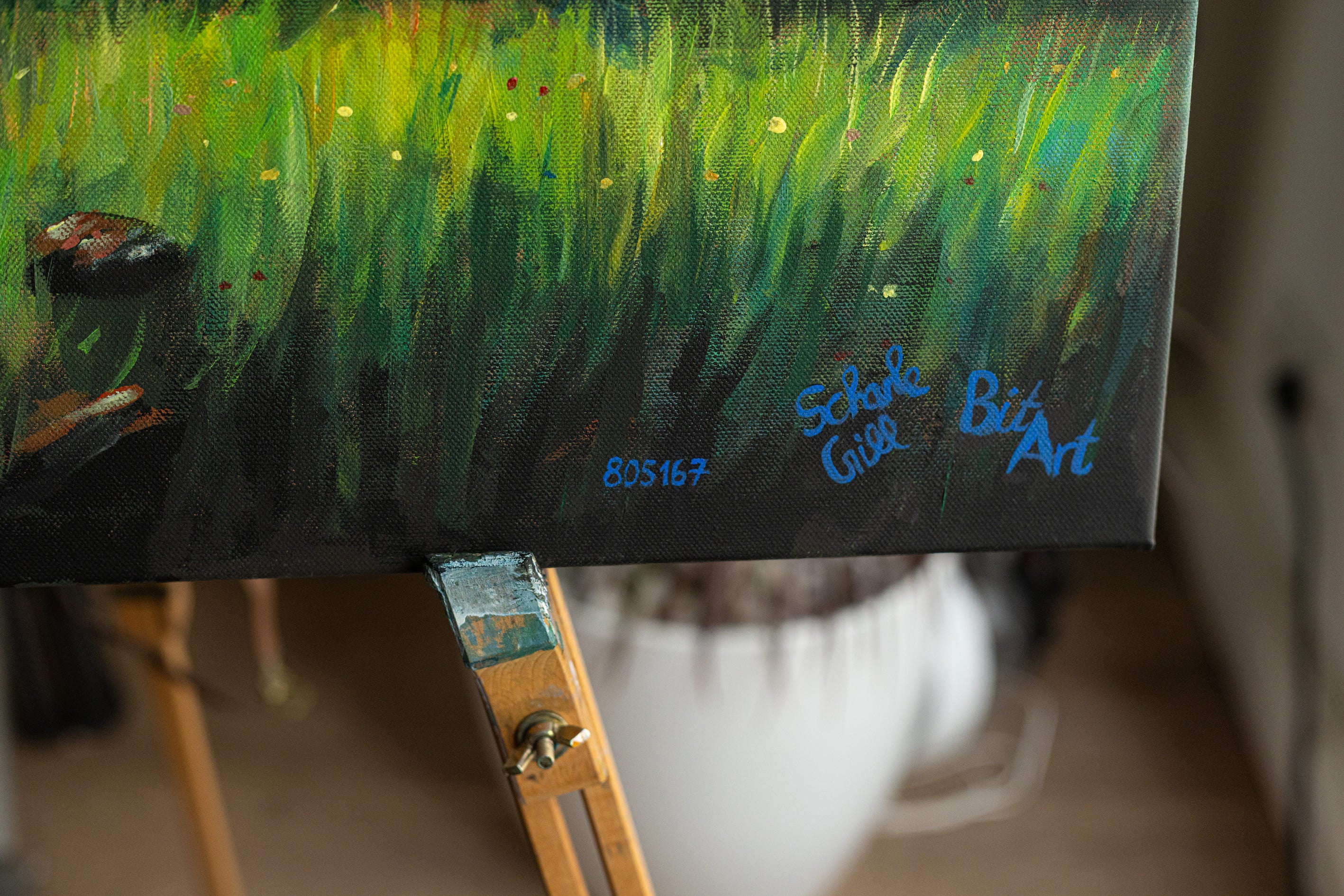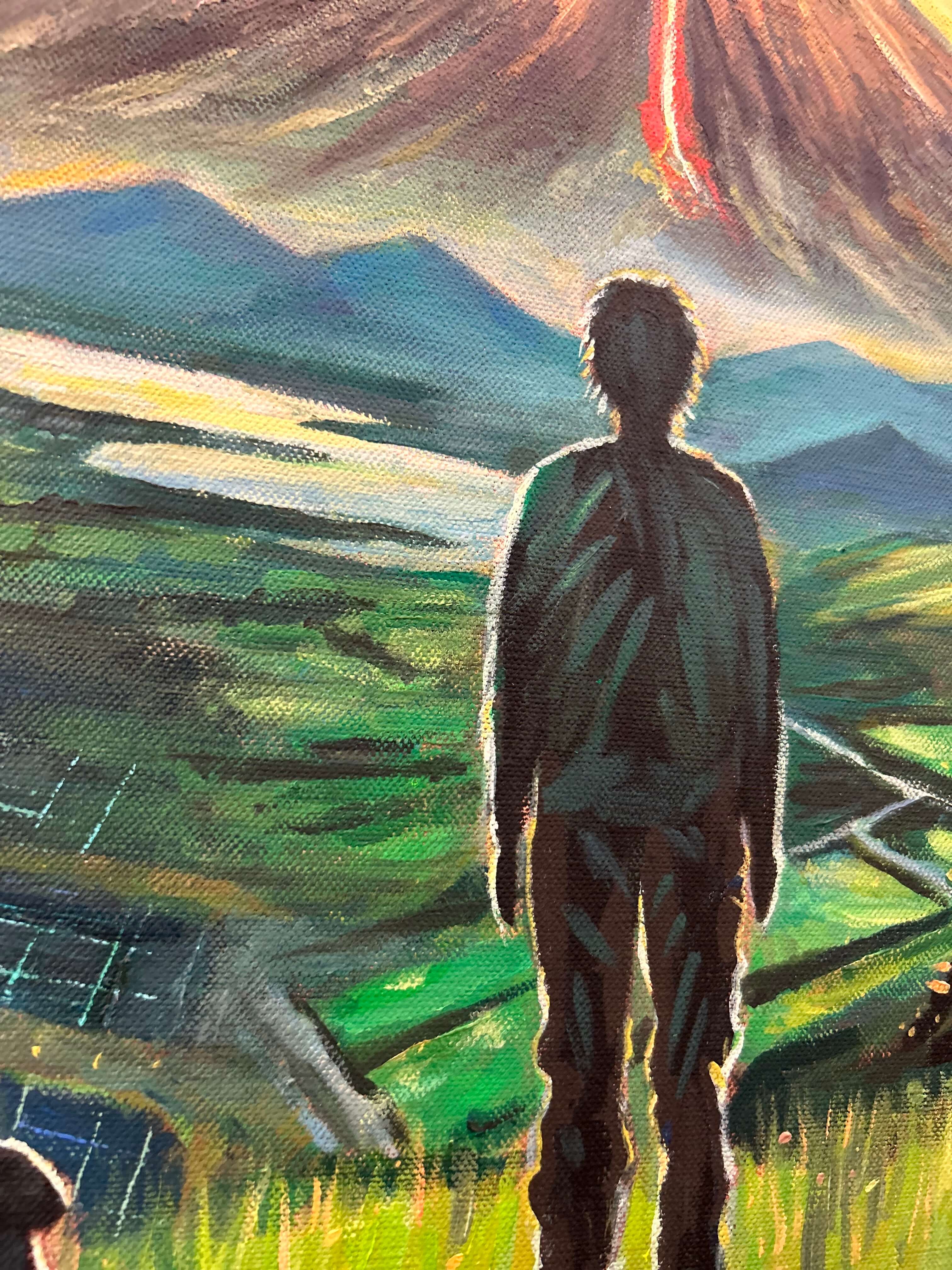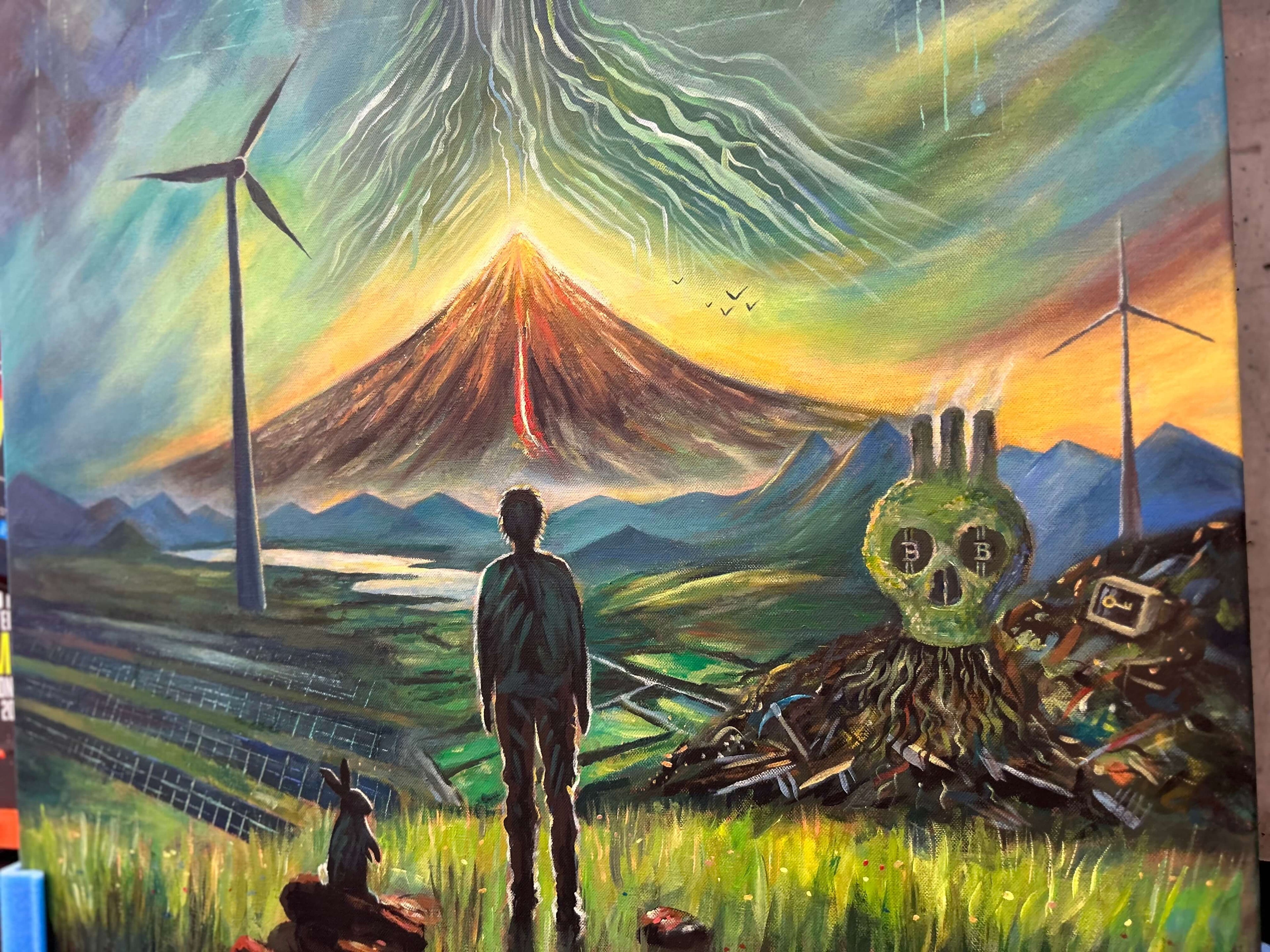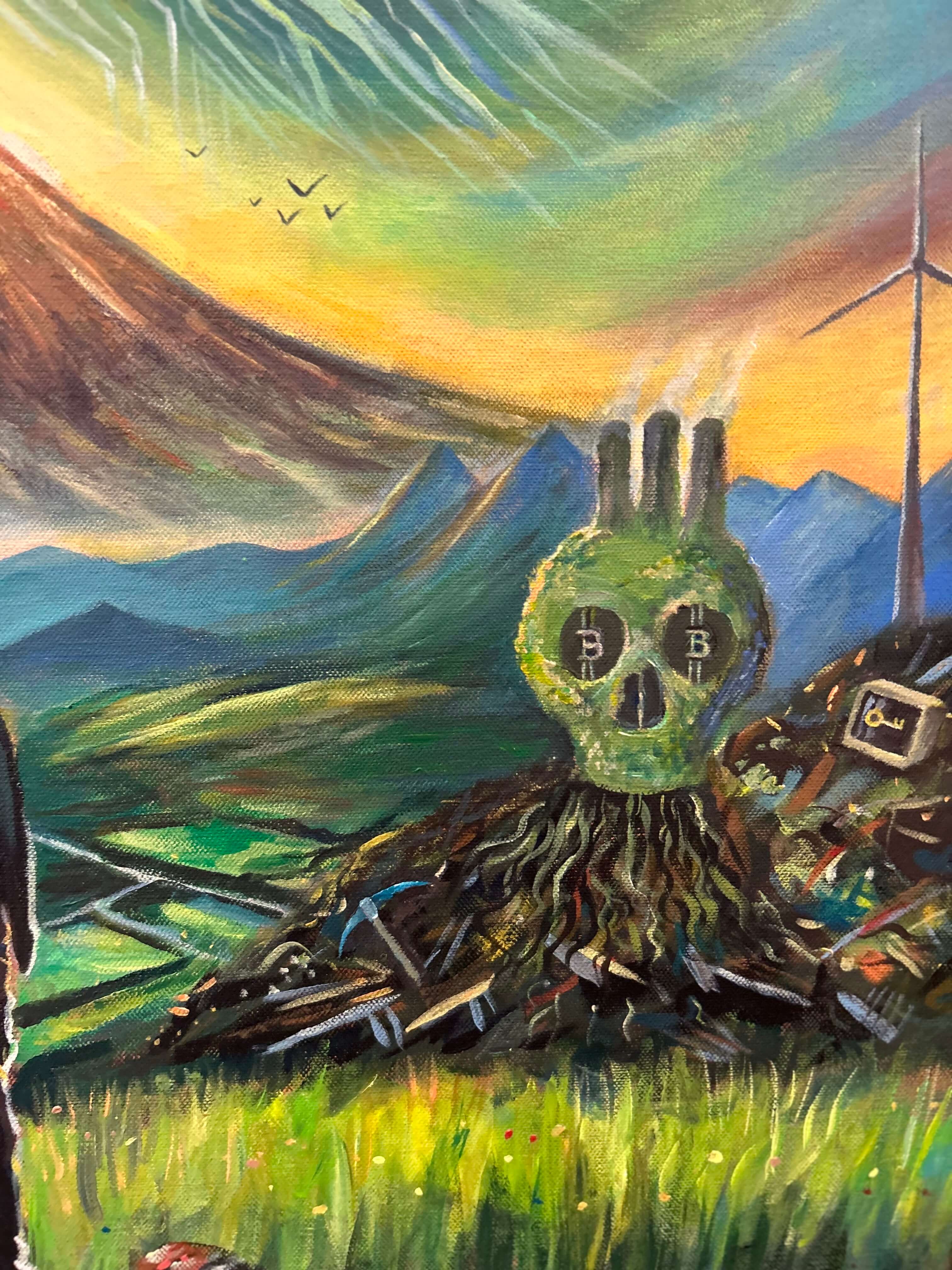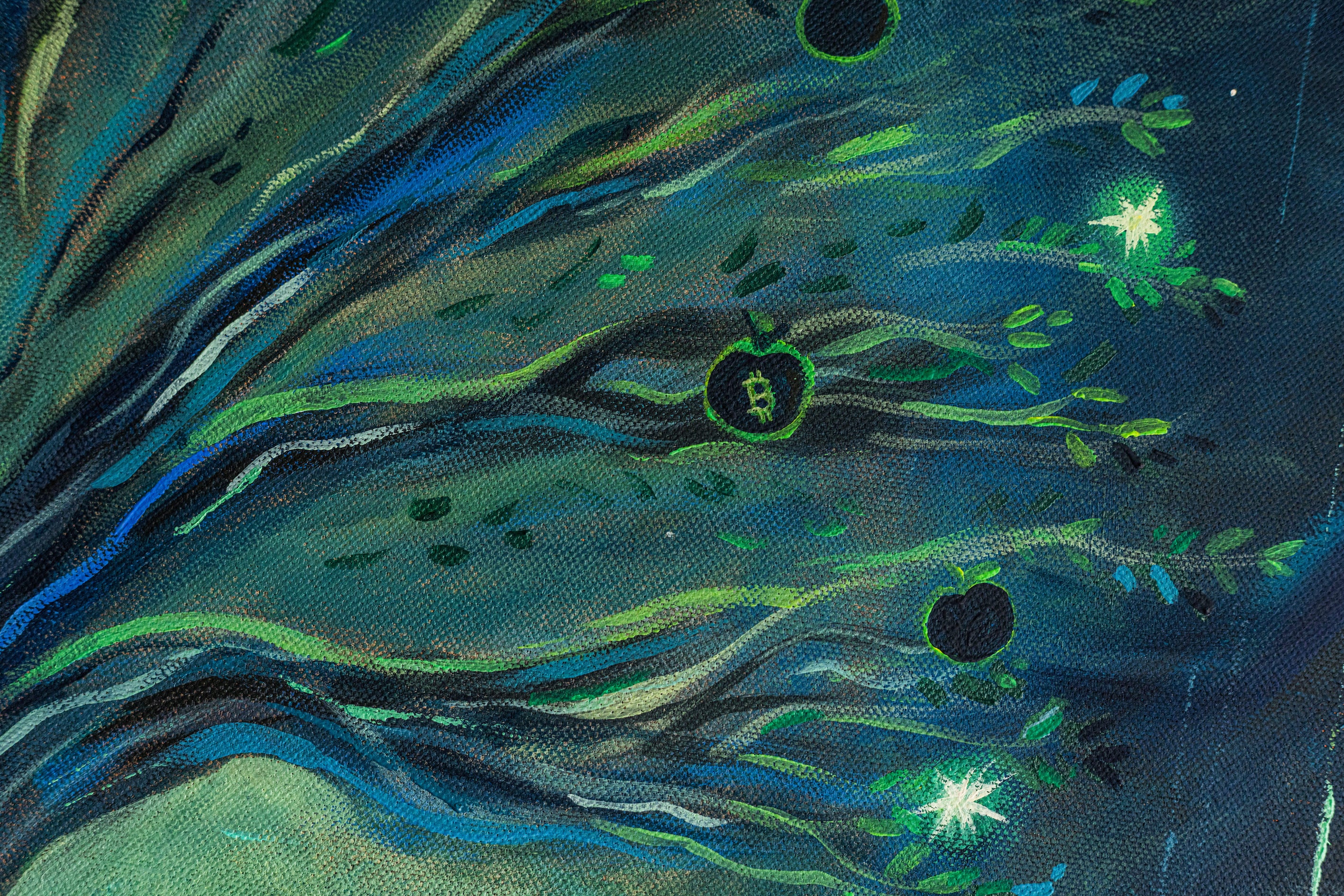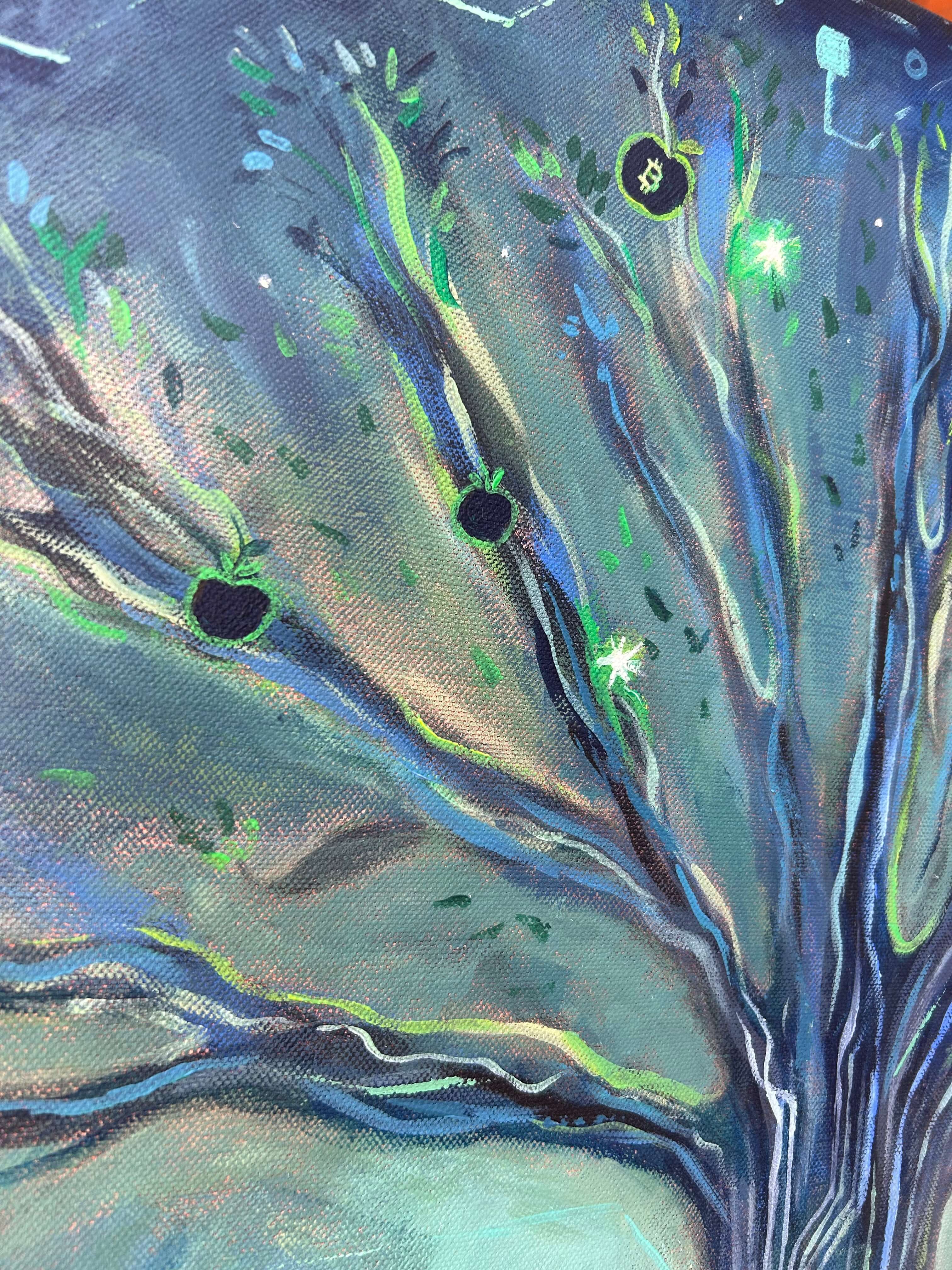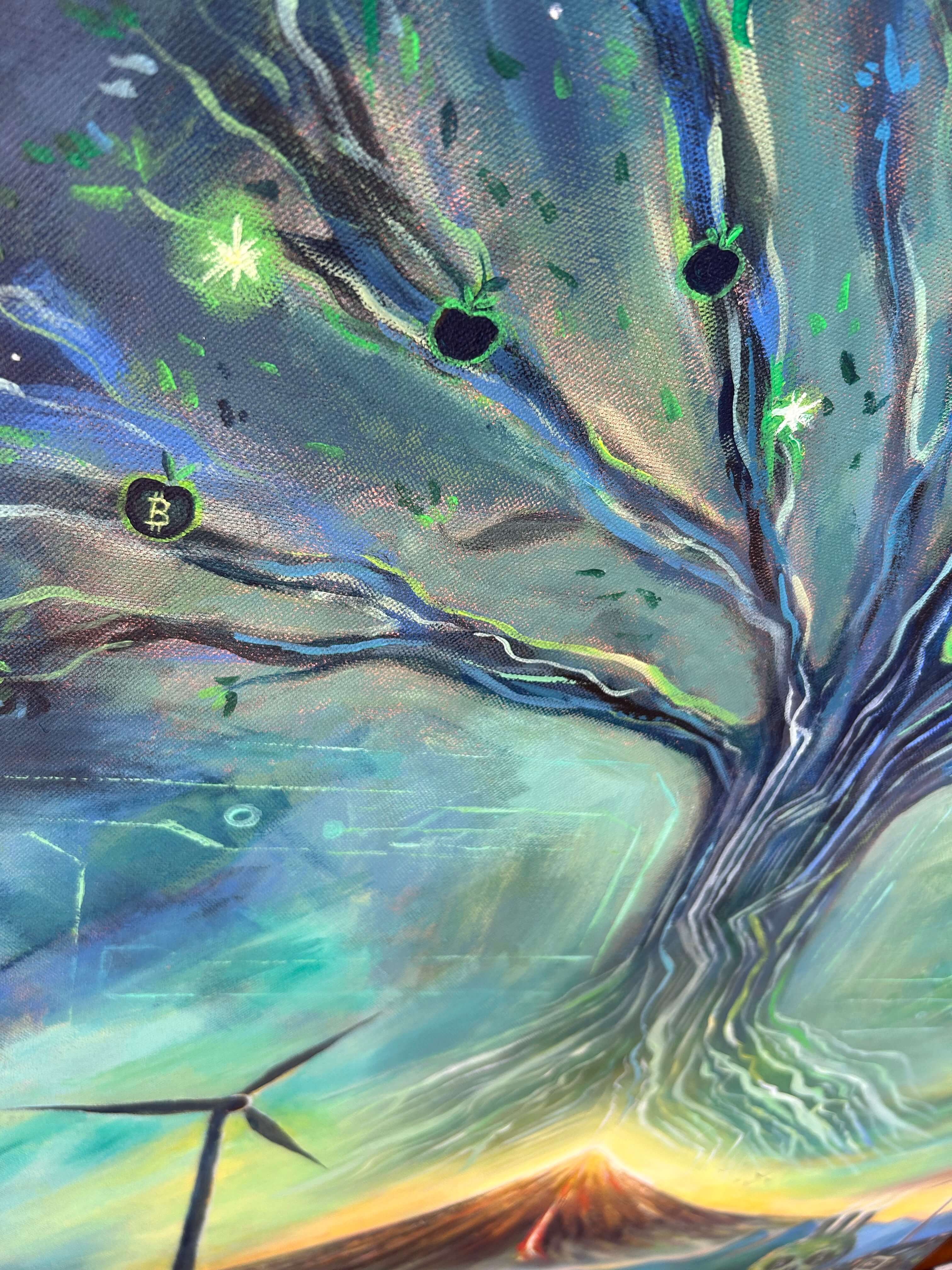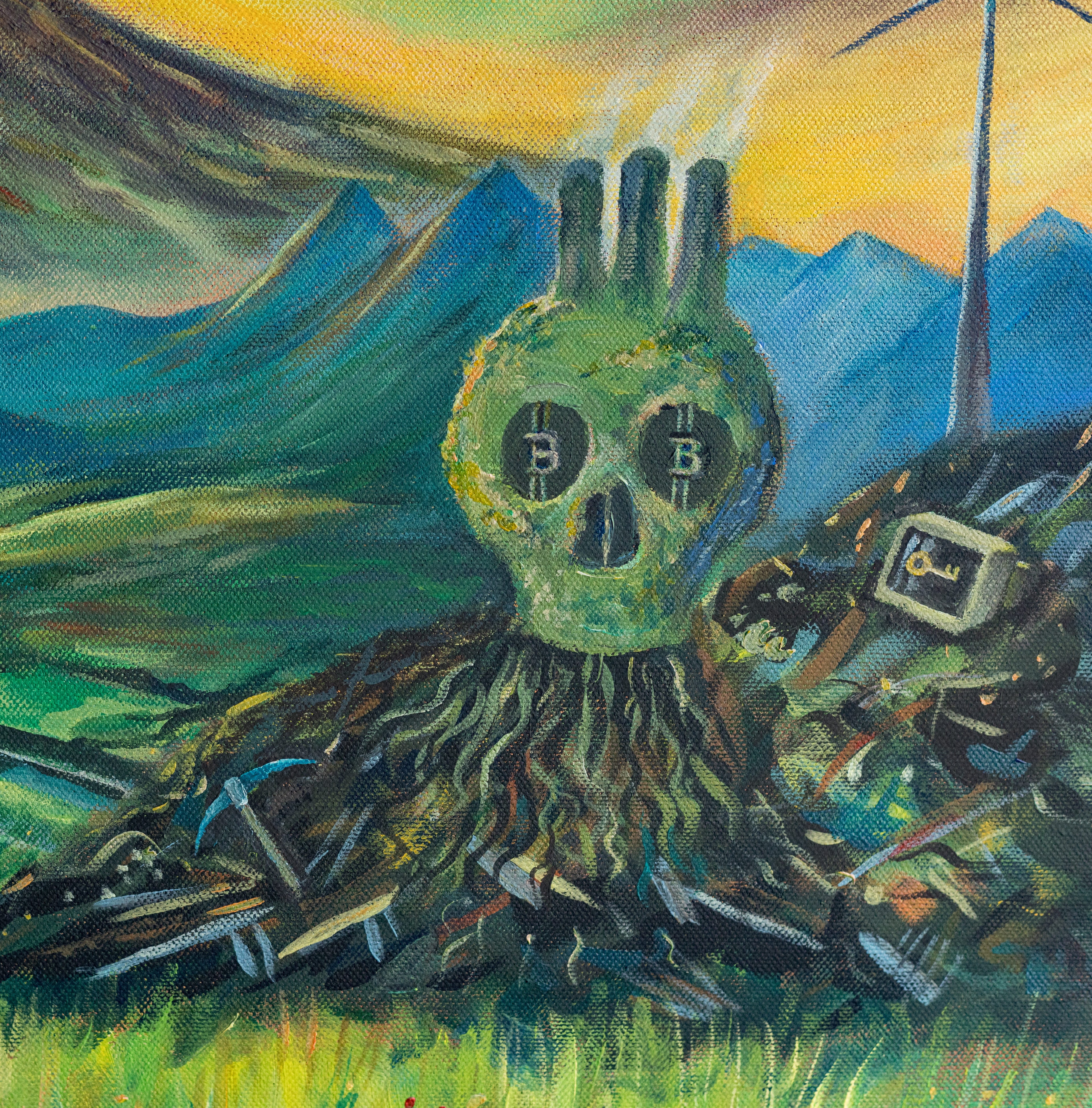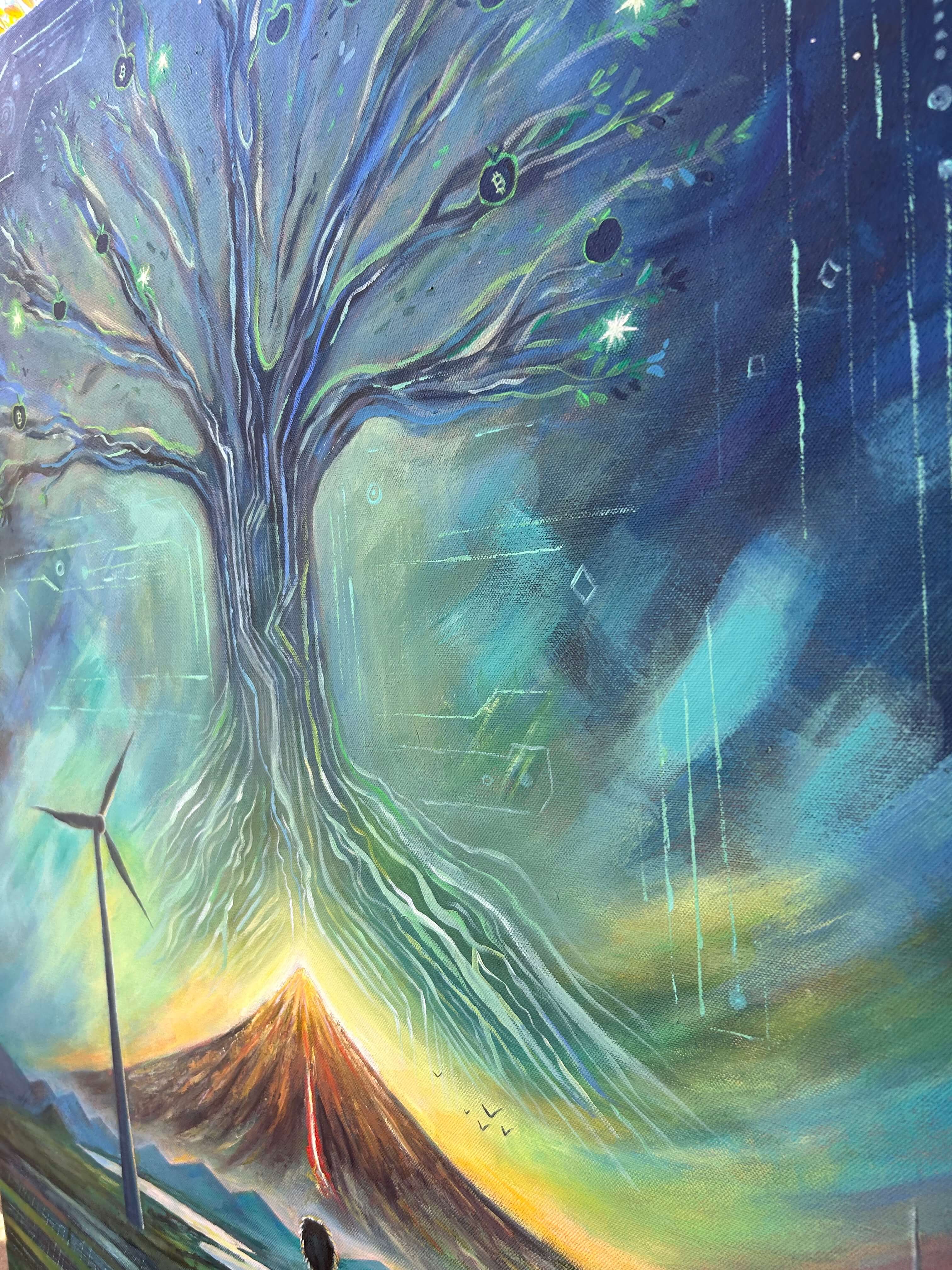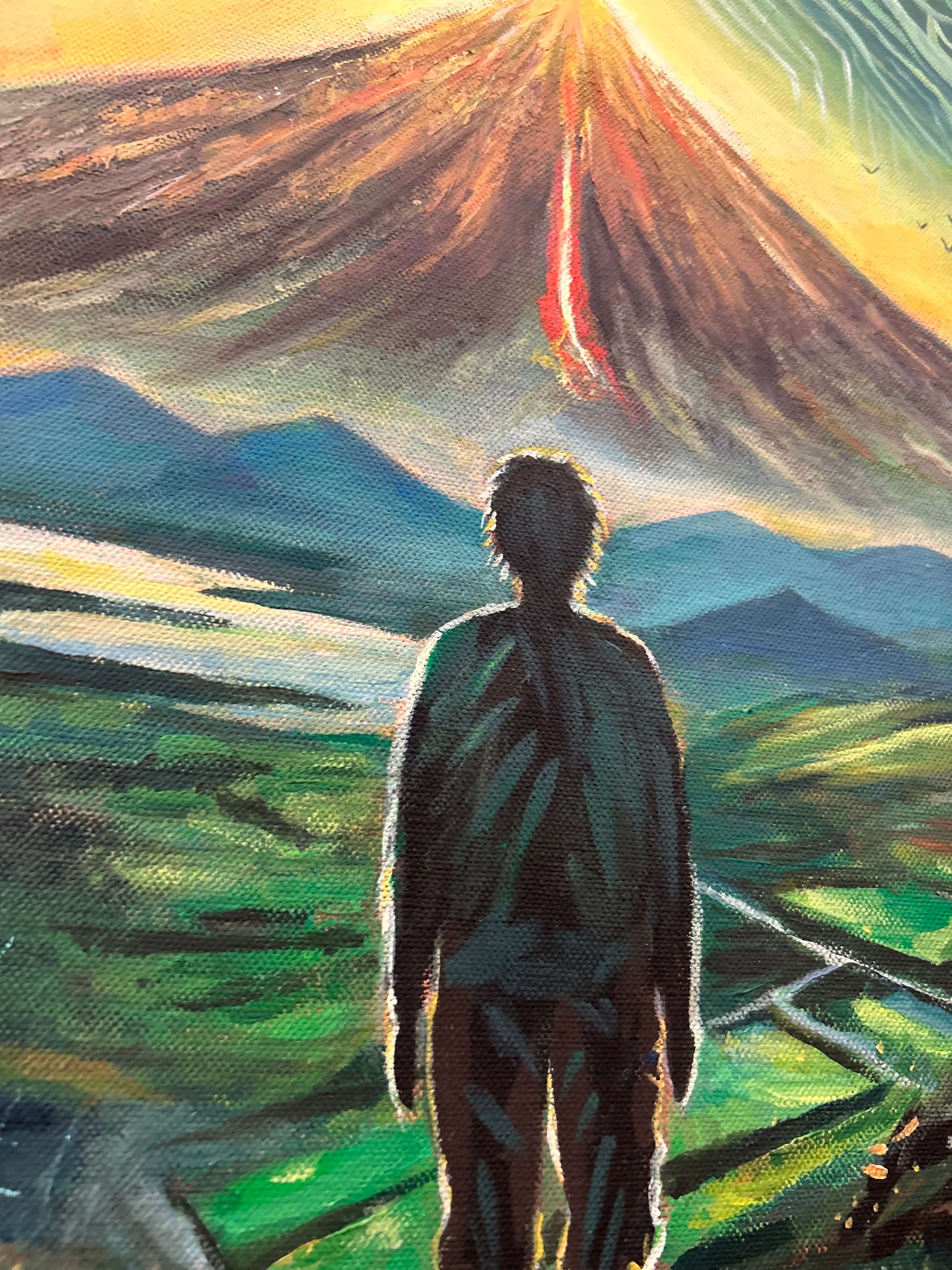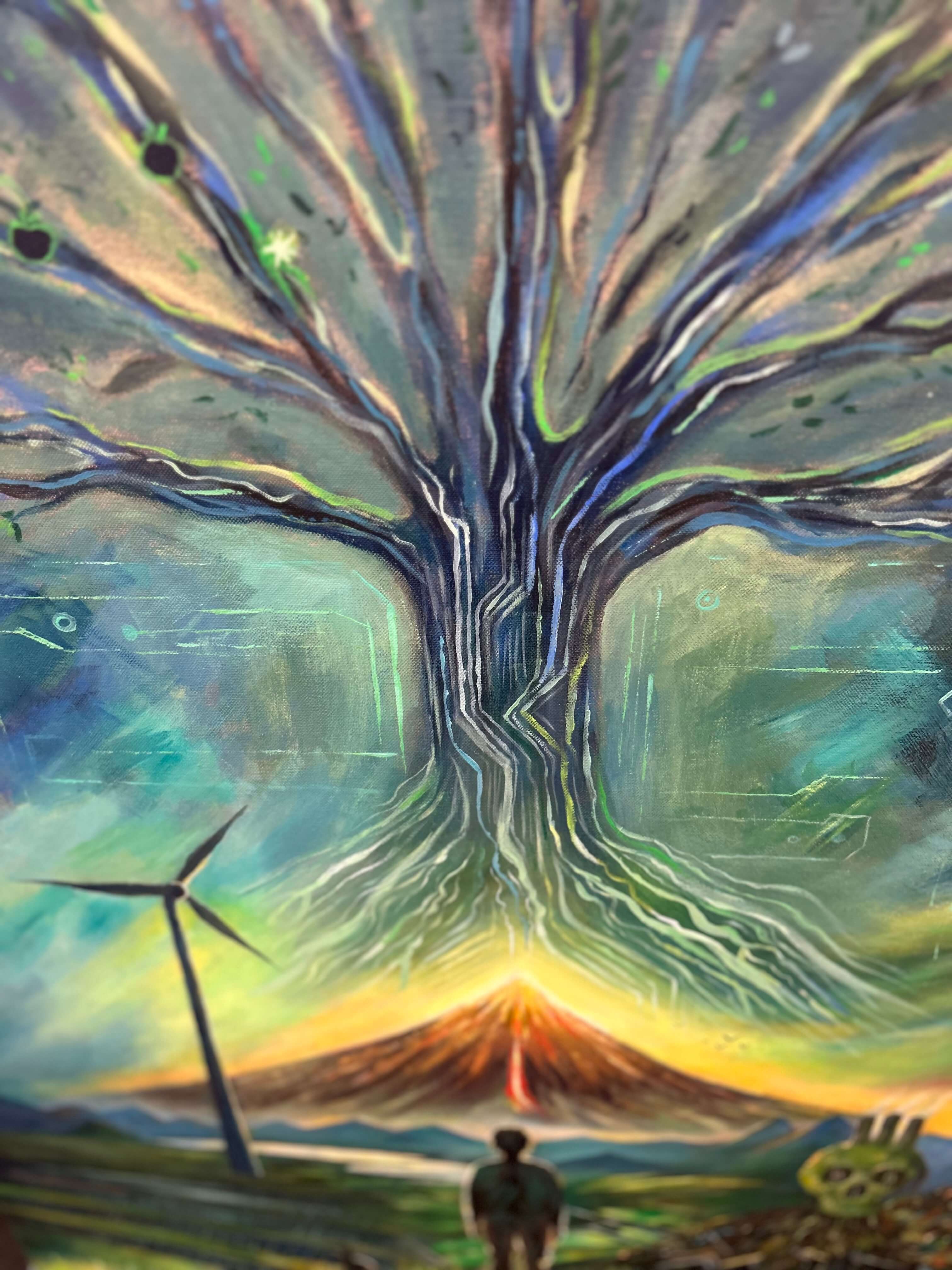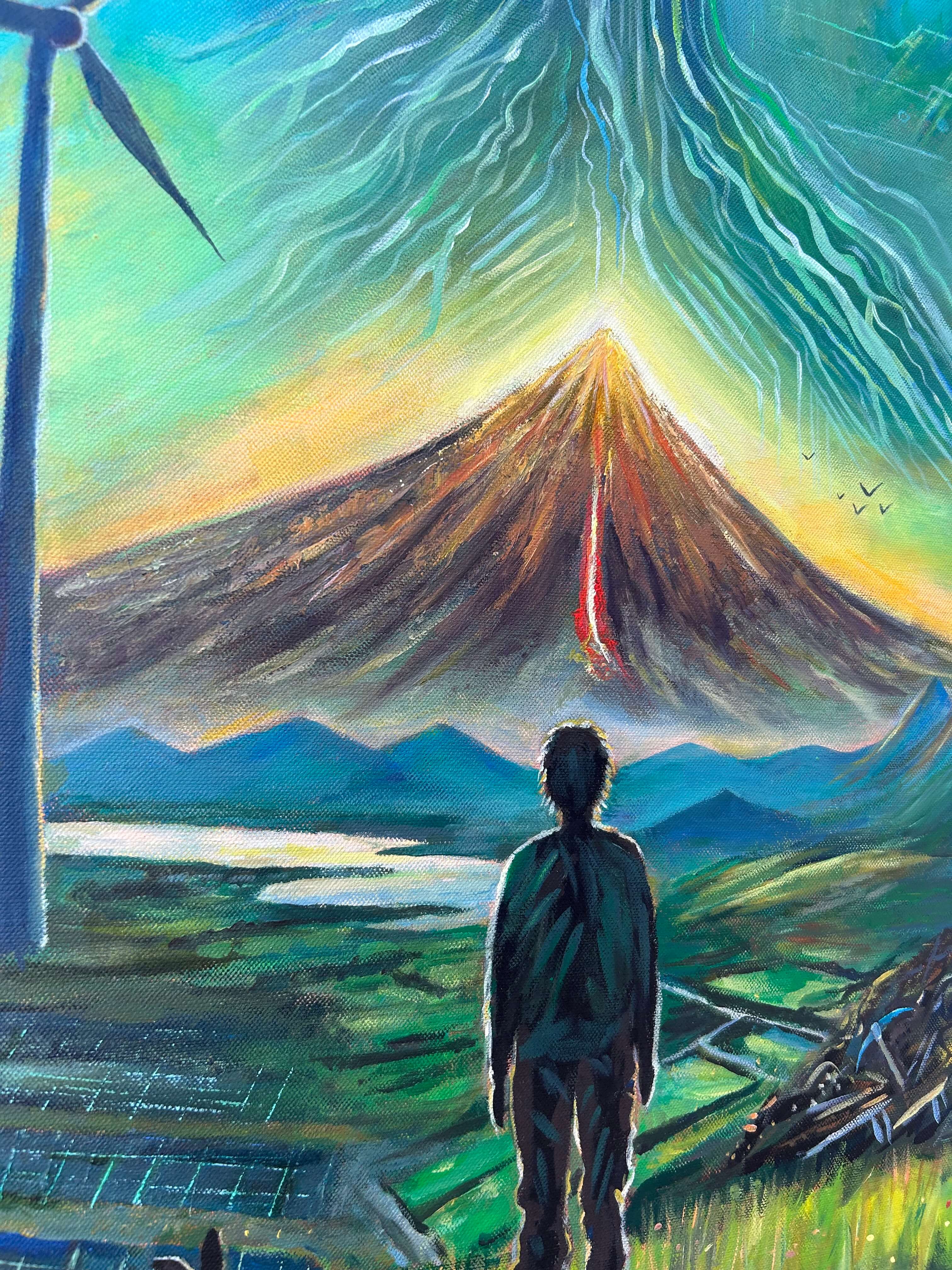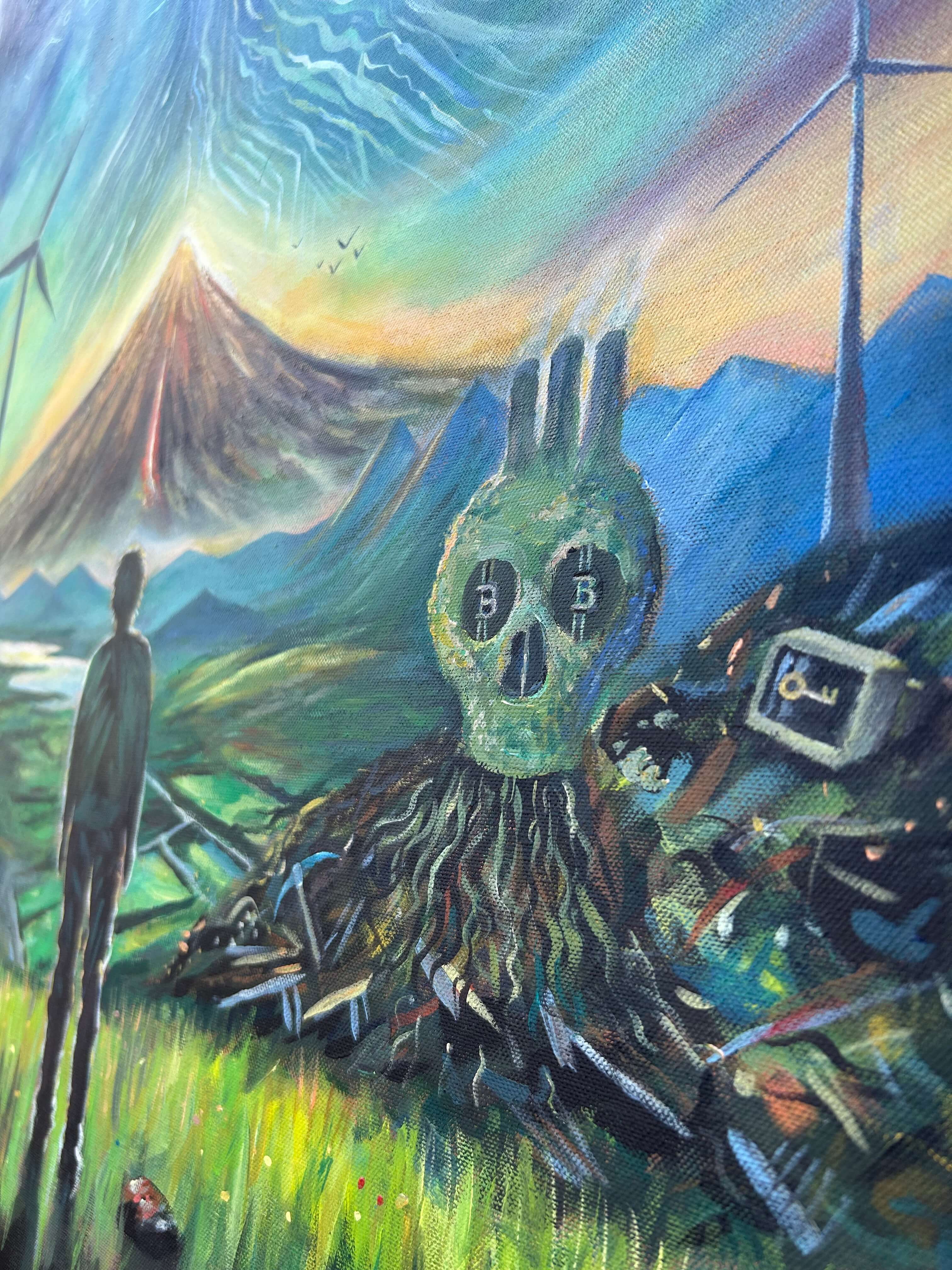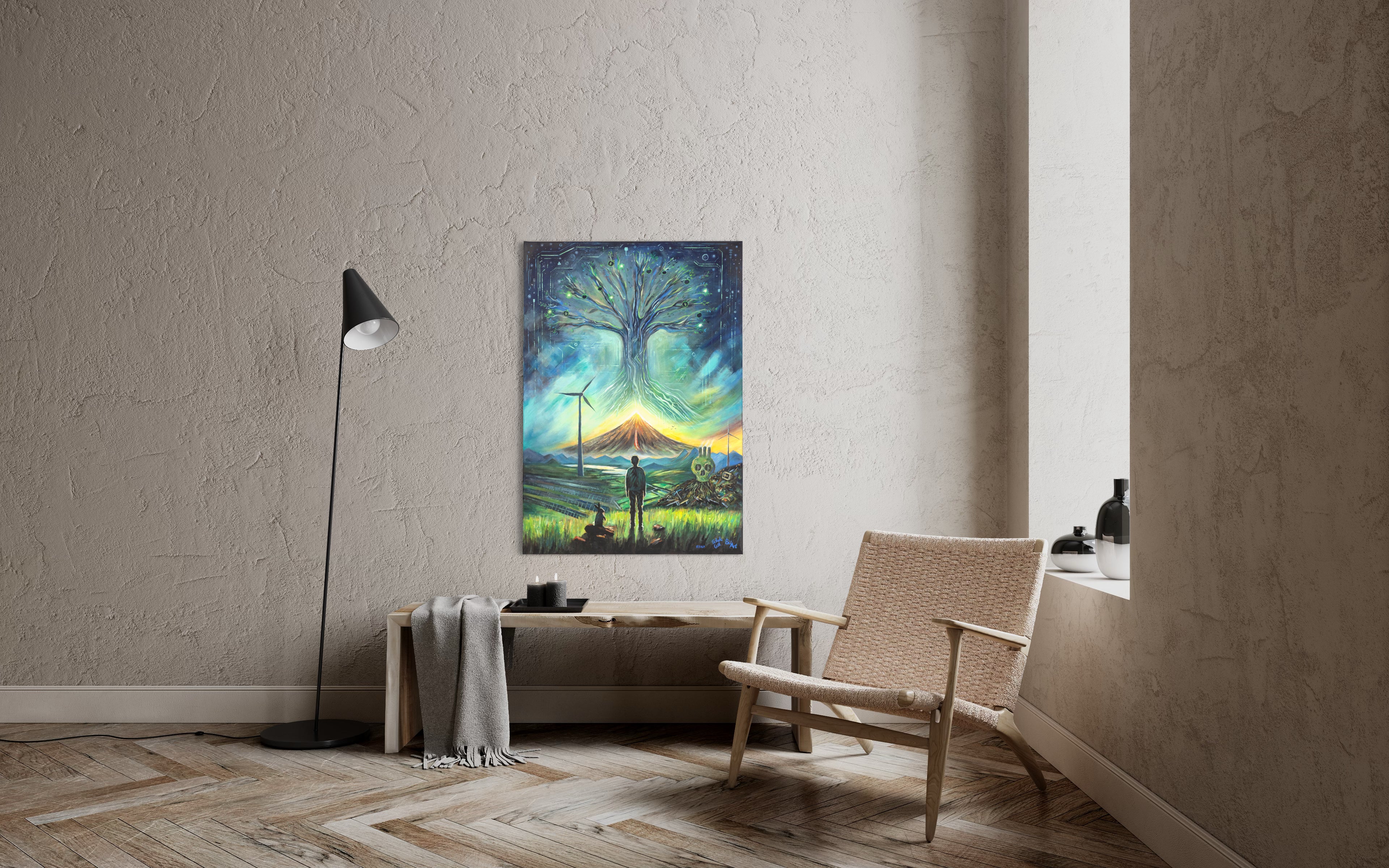 FAQs
How long does delivery take?

Shipping varies. As a rule, you will receive your artwork/fashion within 7-15 working days. Canvas artworks, masterpieces & the like require separate shipping.
Can you pay with Bitcoin?

Yes Bitcoin payments are possible & even desirable.