LIFE IS BETTER AT THE BEACH
Regular price

Sale price

€1.650,00
"What's the most powerful thing you can do on this earth? Living the financial sovereign way of life by self-custody your bitcoin"
-Abu founder of bitart

"Life is better at the beach" the pop art artwork by Bitart x Shea la reina visualizes the confidence of living self-custody on an island. Nothing is more powerful than that. Get your brainwallet and take your bitcoin around the world. You know what, you can be totally naked by just doing that.. :D

White paper of the artwork

◾️Artist: Bitart x Shea La Reina
◾️100% handmade on canvas 90x120x3.8 cm | 35.43" x 47.24" x 1.49"
◾️Mixed media, acrylic painting, print, epoxy resin, sand from a beach, glitter..
◾️Neon colors: glows under blacklight
◾️High-quality wooden stretcher frame
◾️Unique 1/1 Hahnemühle certificate of authenticity
◾️published: 806360

Behind the scenes:

"Life is better at the beach" - a reflection of personal sovereignty through Bitcoin. This artwork encapsulates the shift from centralized power to individual control. In a world symbolized by Bugs Bunny's relaxed beach life, owning your Bitcoin keys means being your own bank, granting you the power to transact and manage your wealth independently.
This choice, although not always easy, is the path to true financial freedom. The artwork captures the essence of self-reliance, where you have full control over your financial energy. With Bitcoin's influence, it's a journey towards financial sovereignty, all under the warmth of the sun and the promise of a brighter future.

Personal delivery possible
Extra shipping costs vary
Pay with Bitcoin
Safe shipping

We ensure that your products reach you safely.
Hurry, only 1 item left in stock!
shares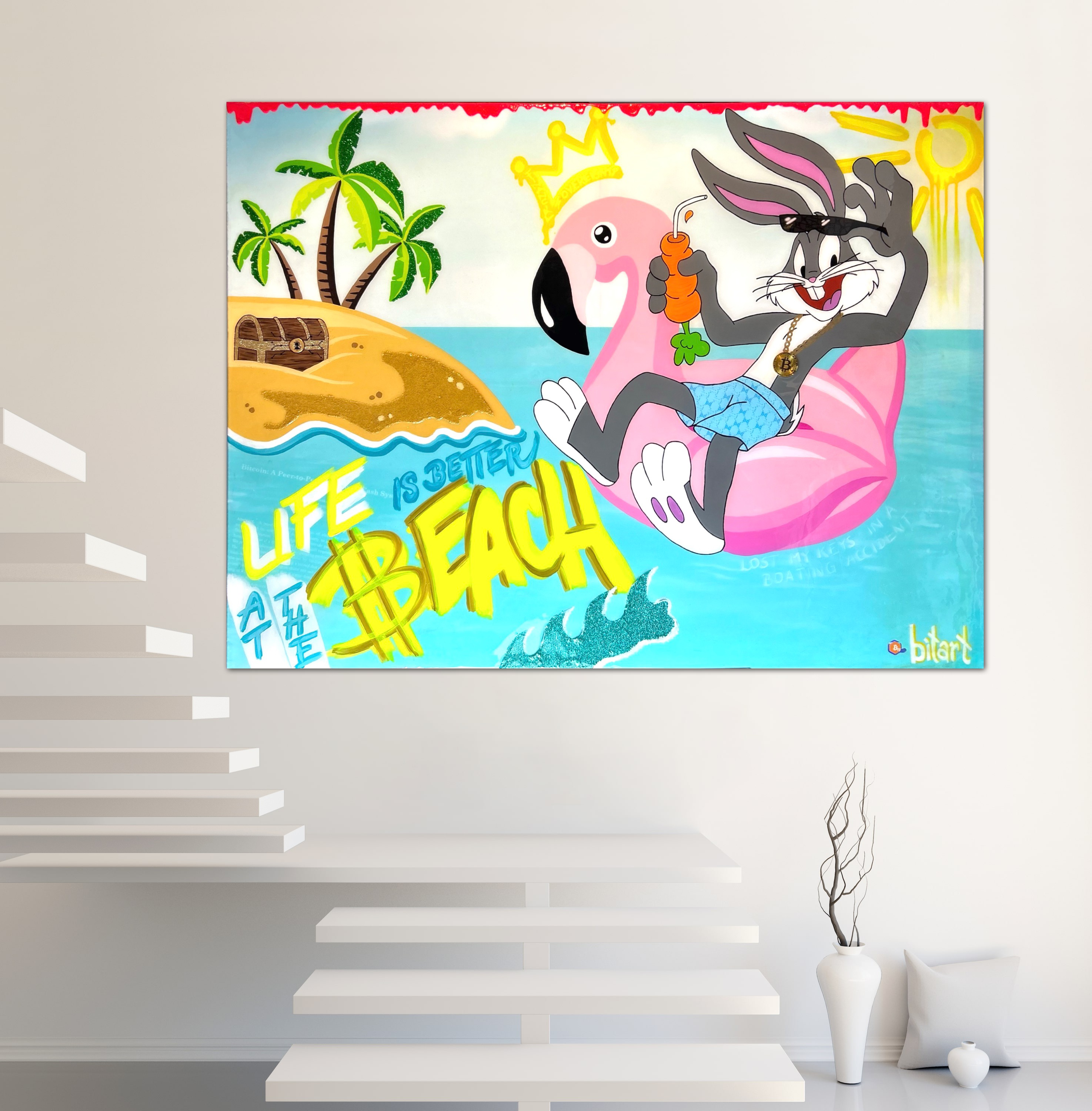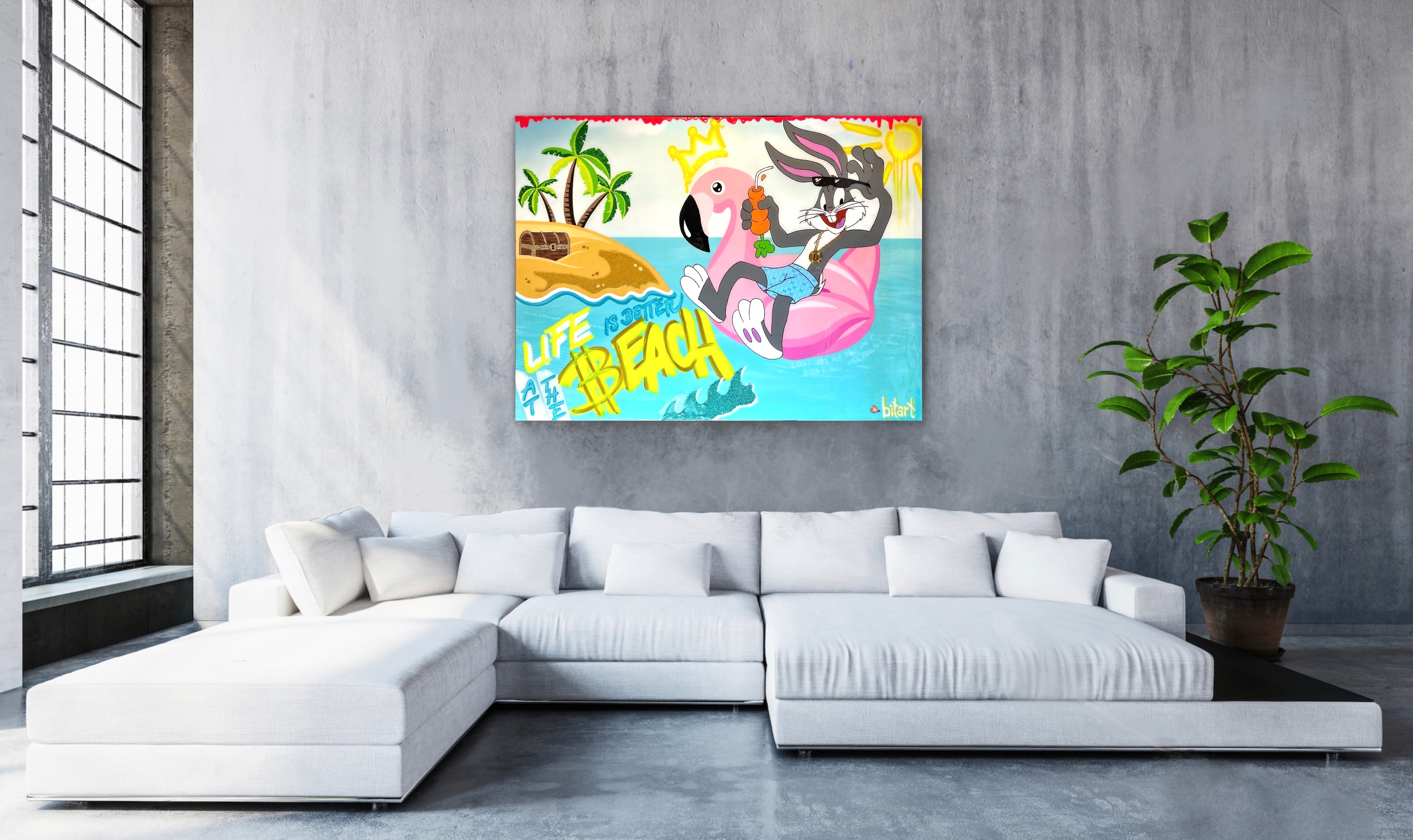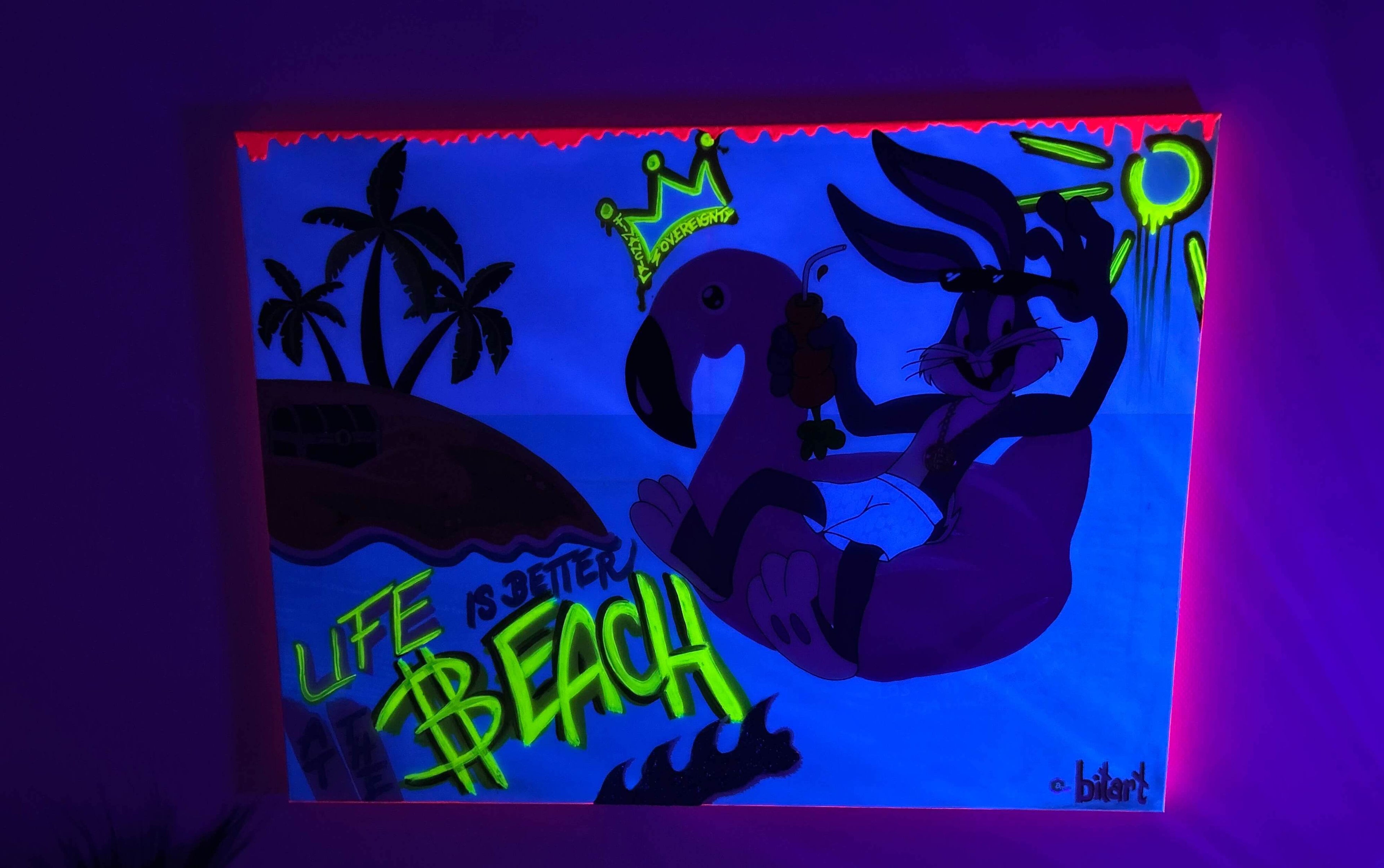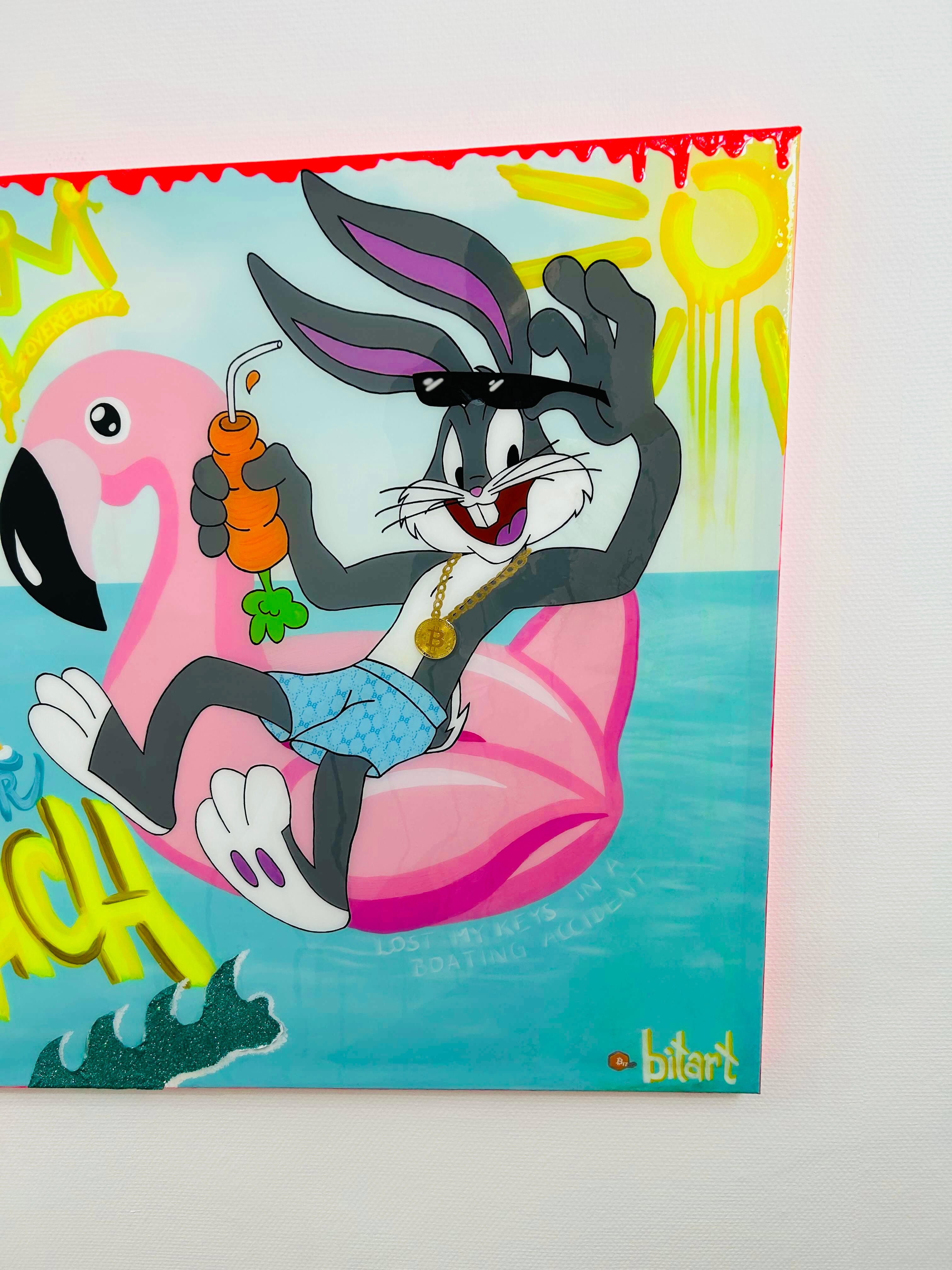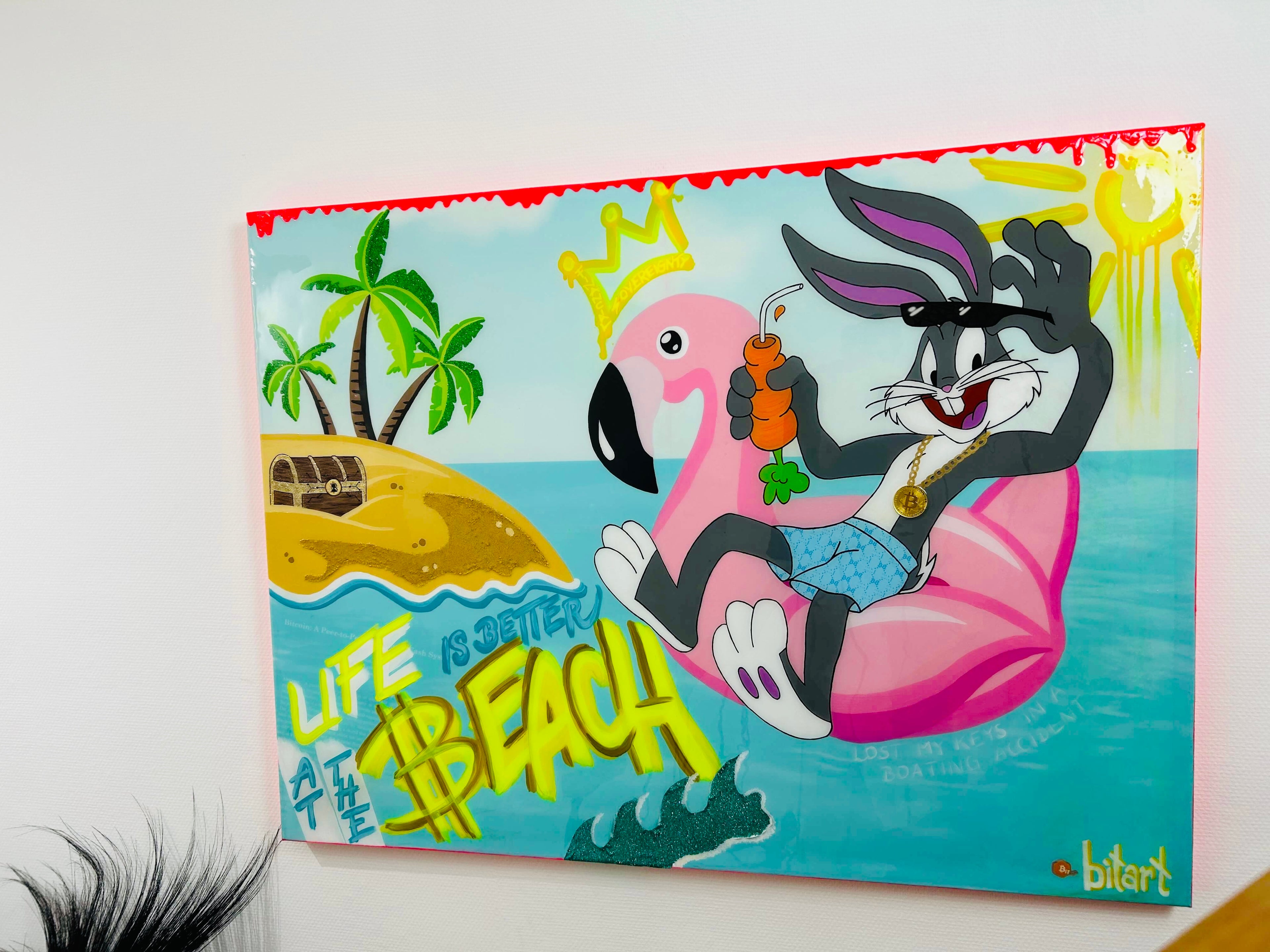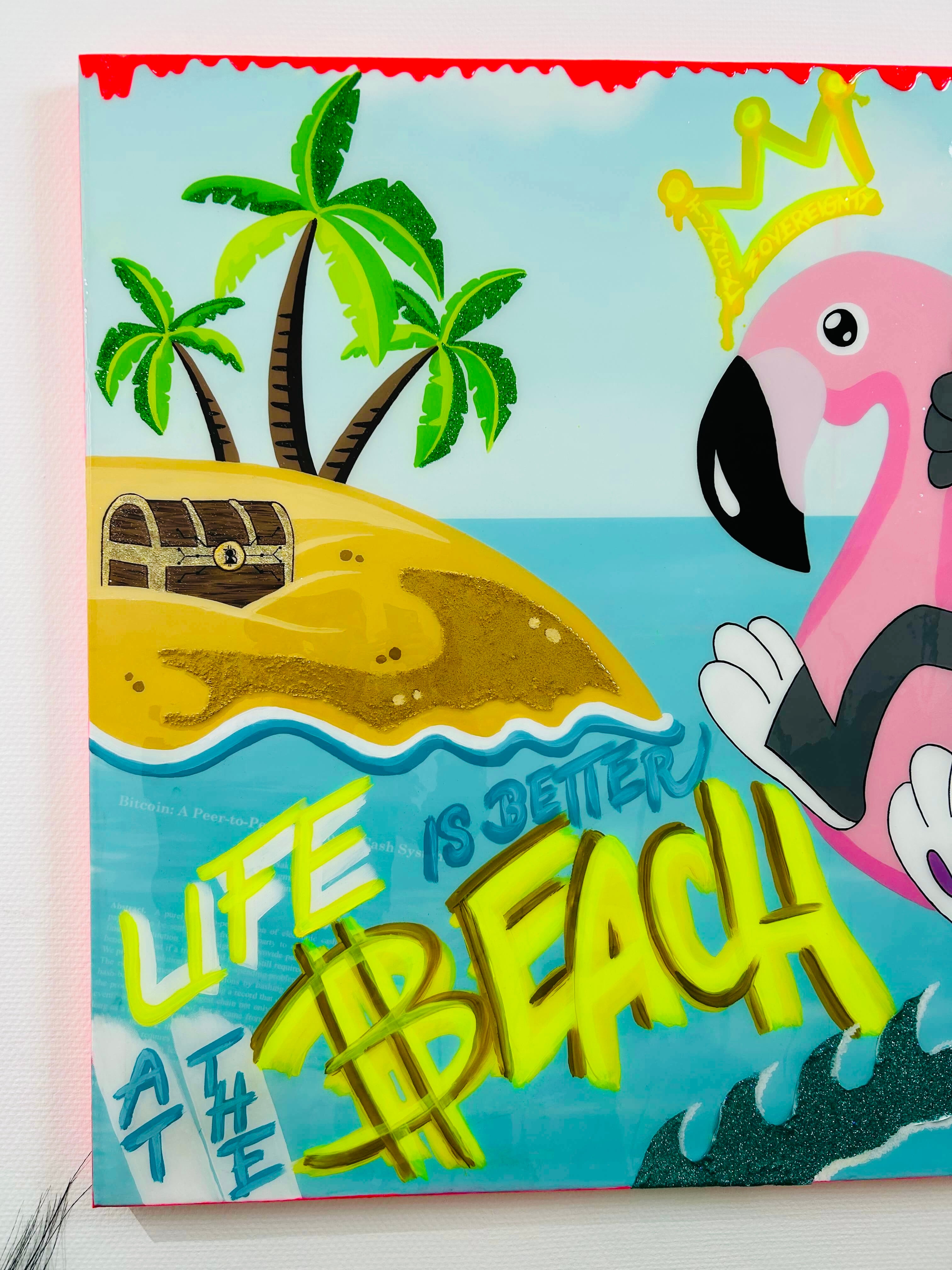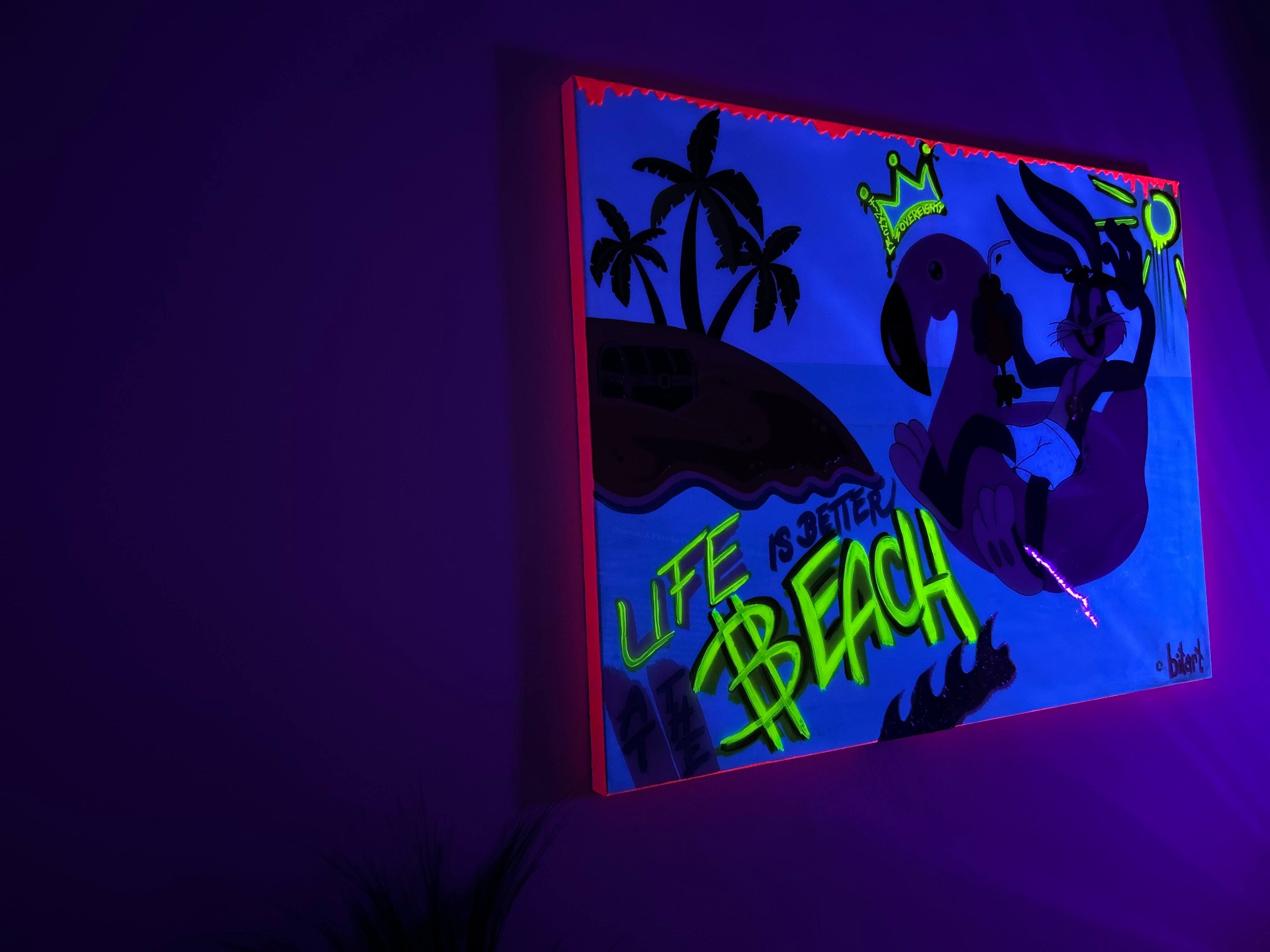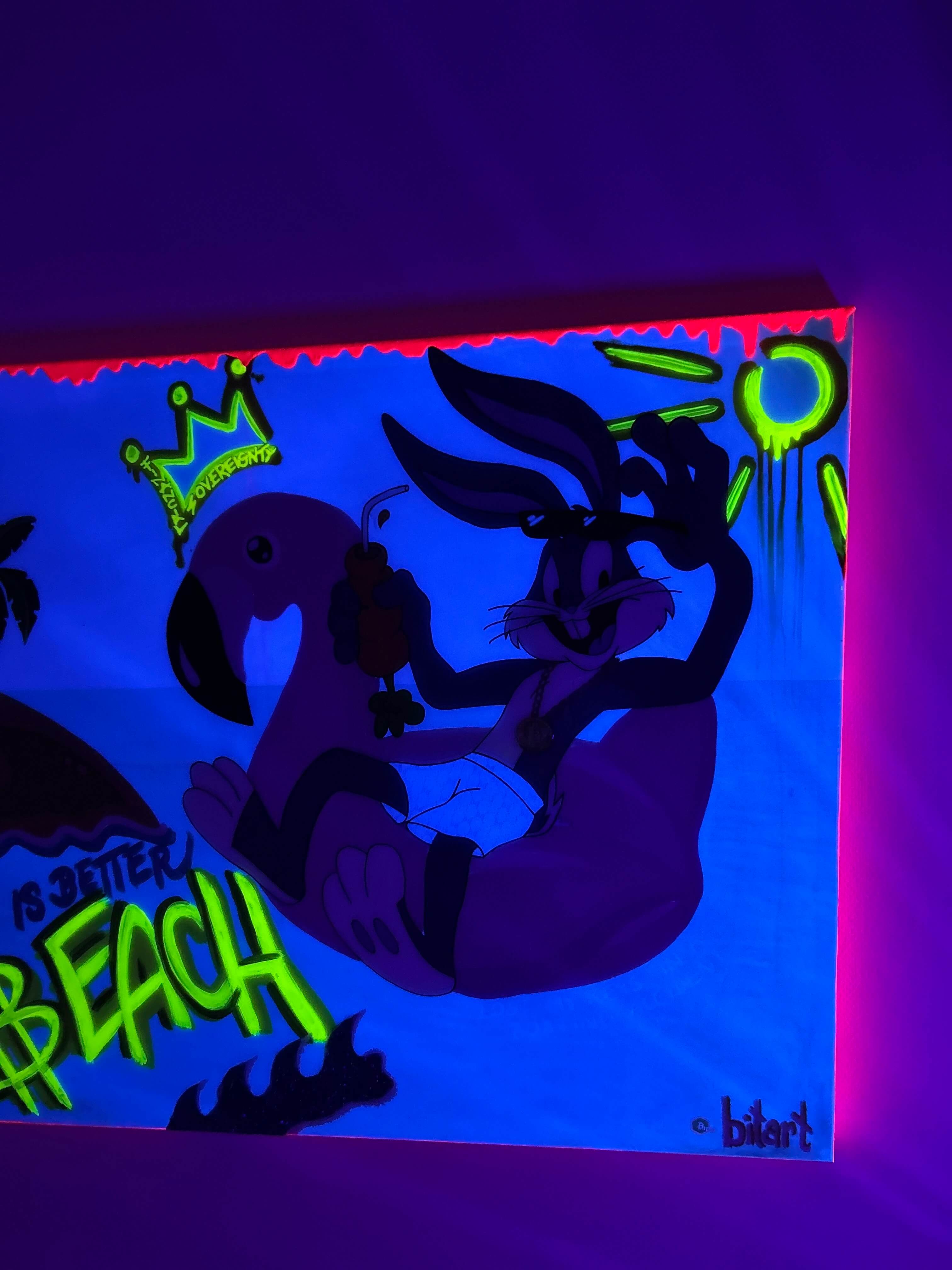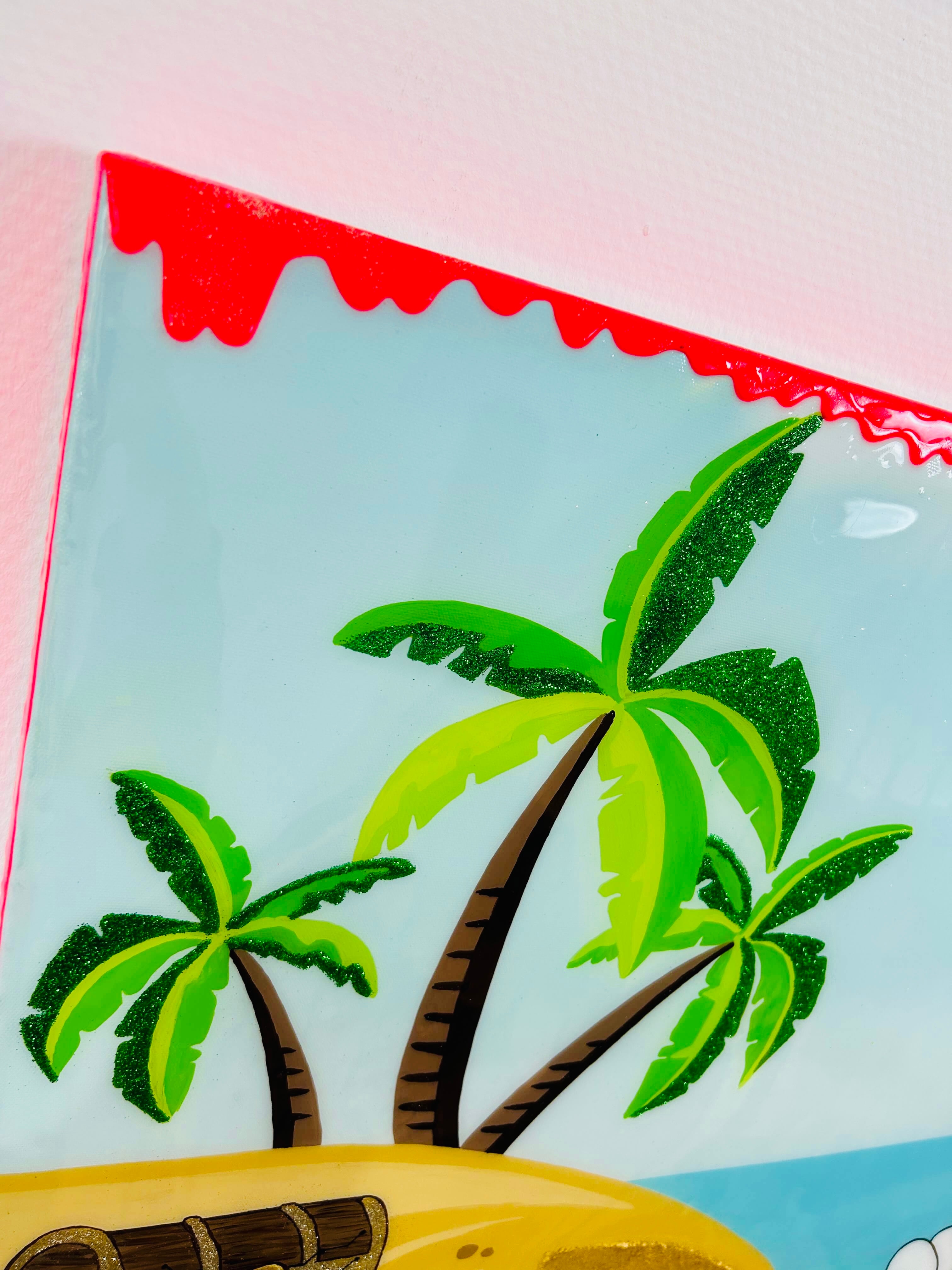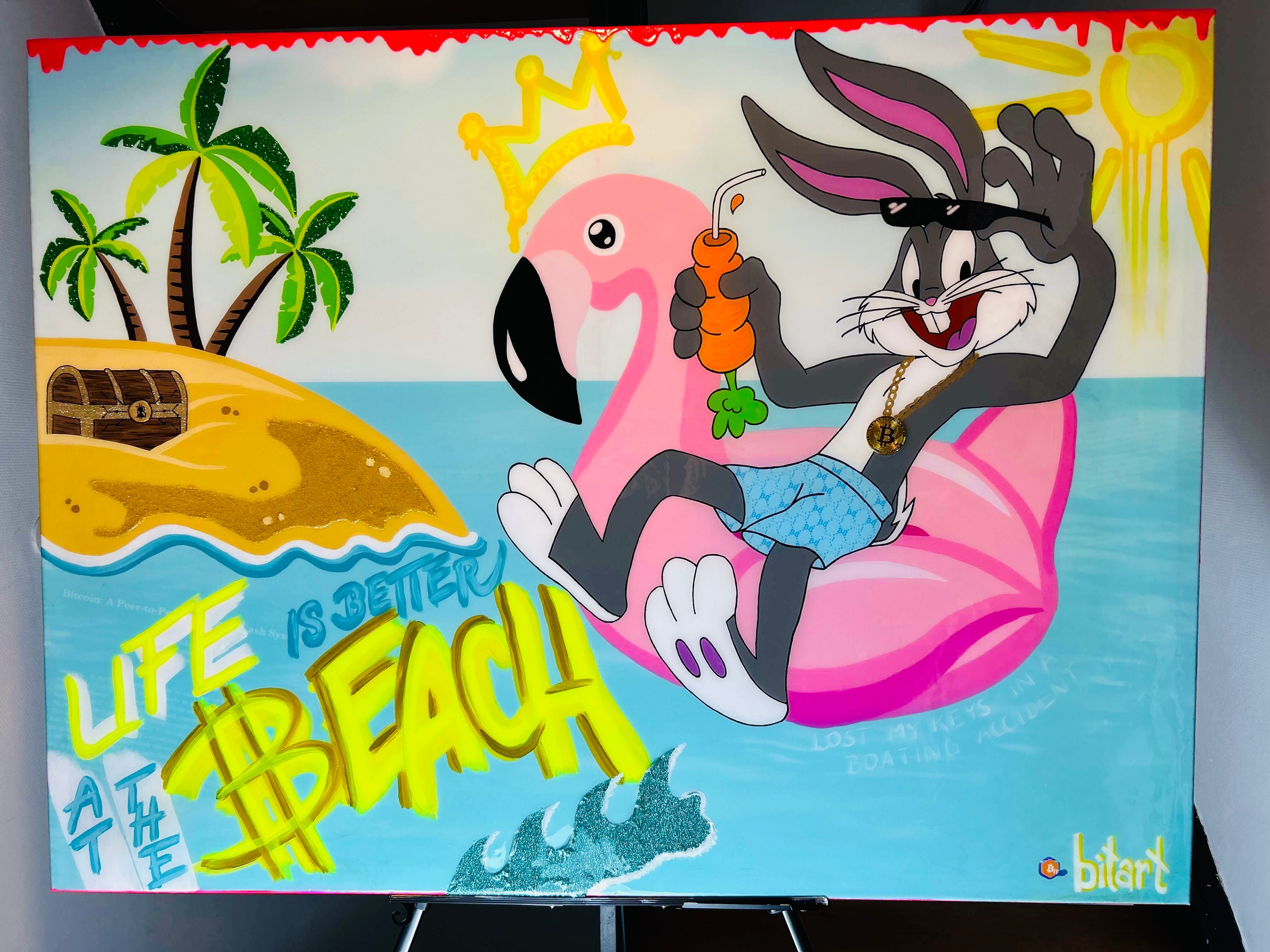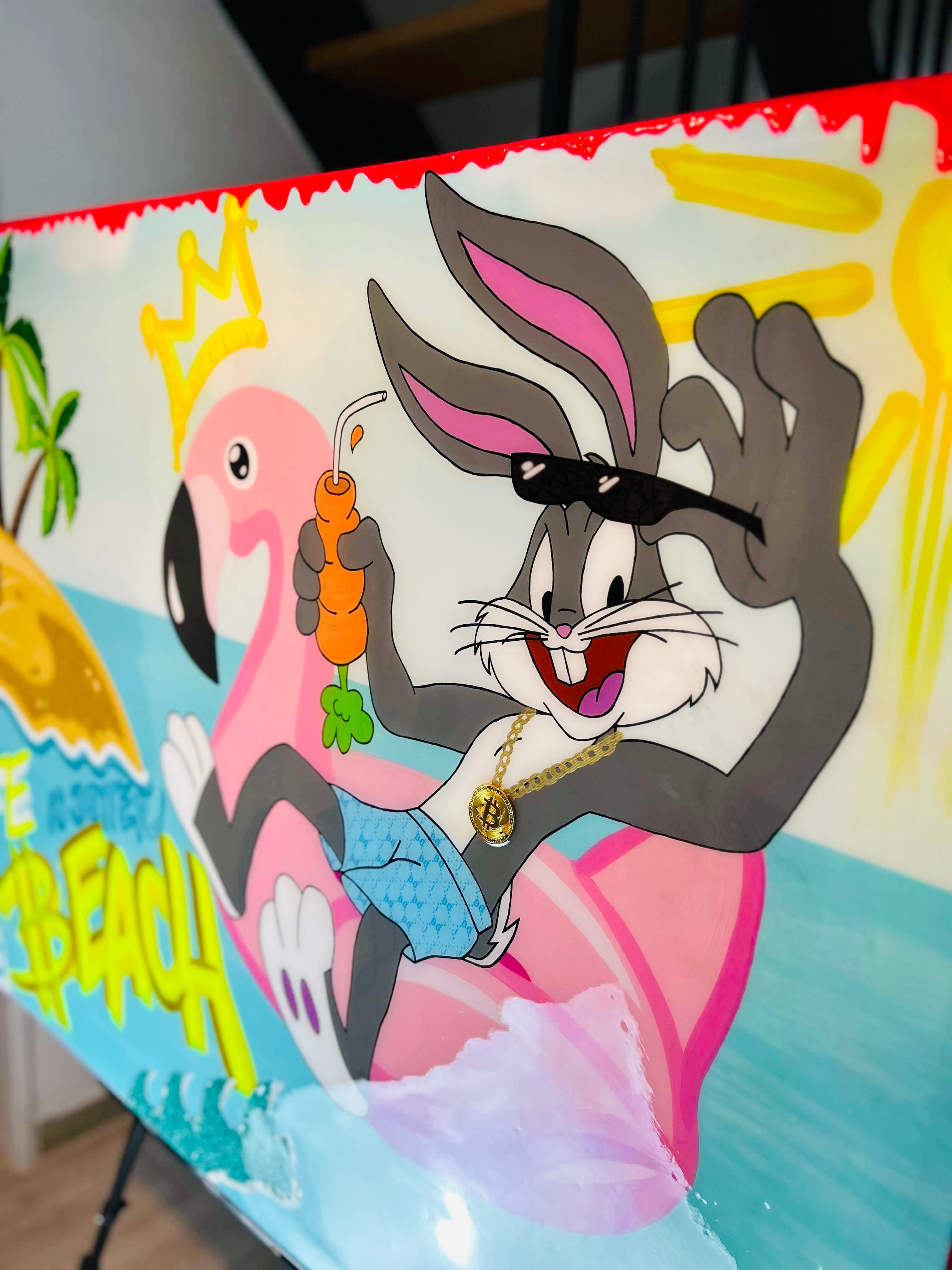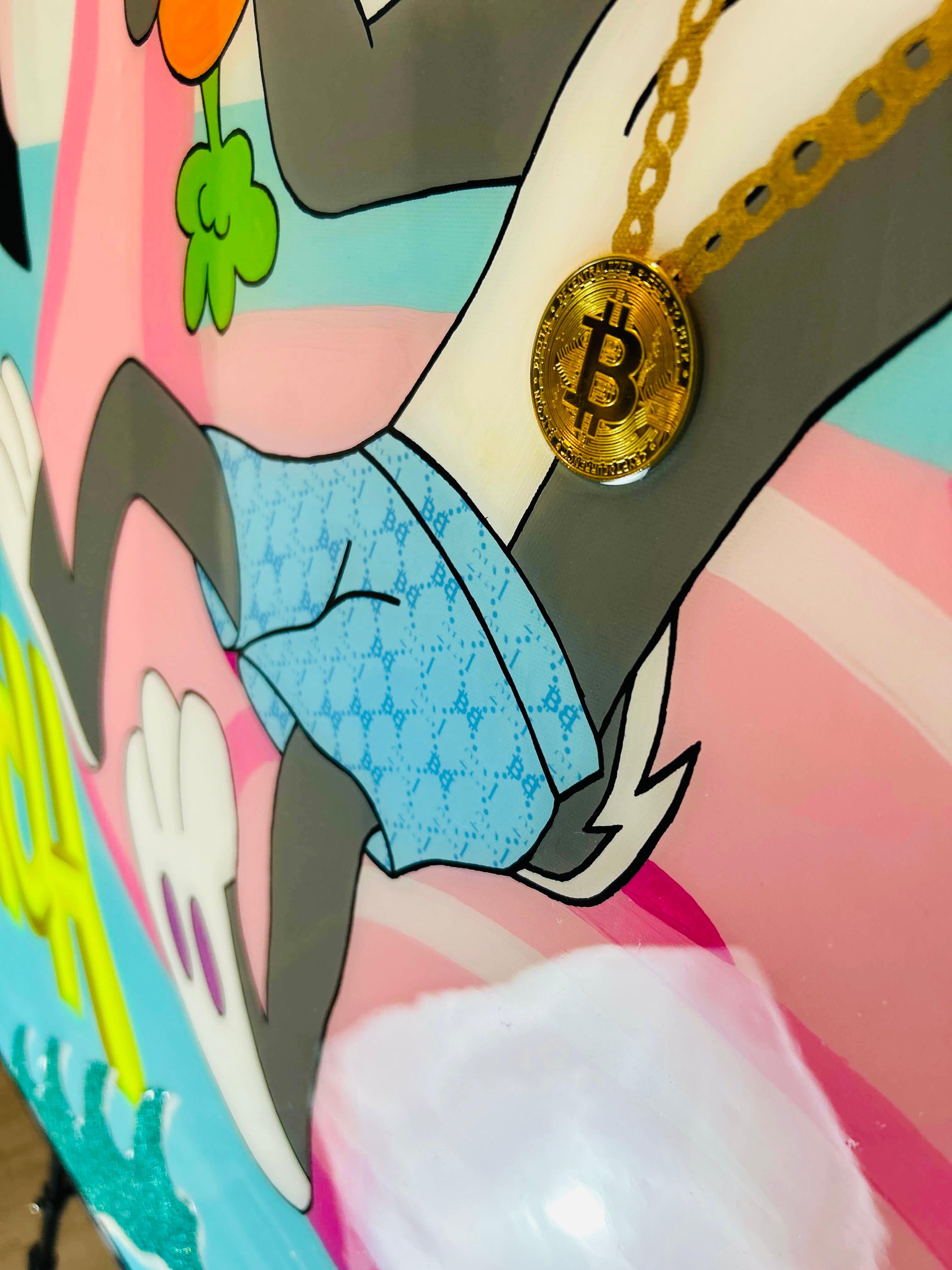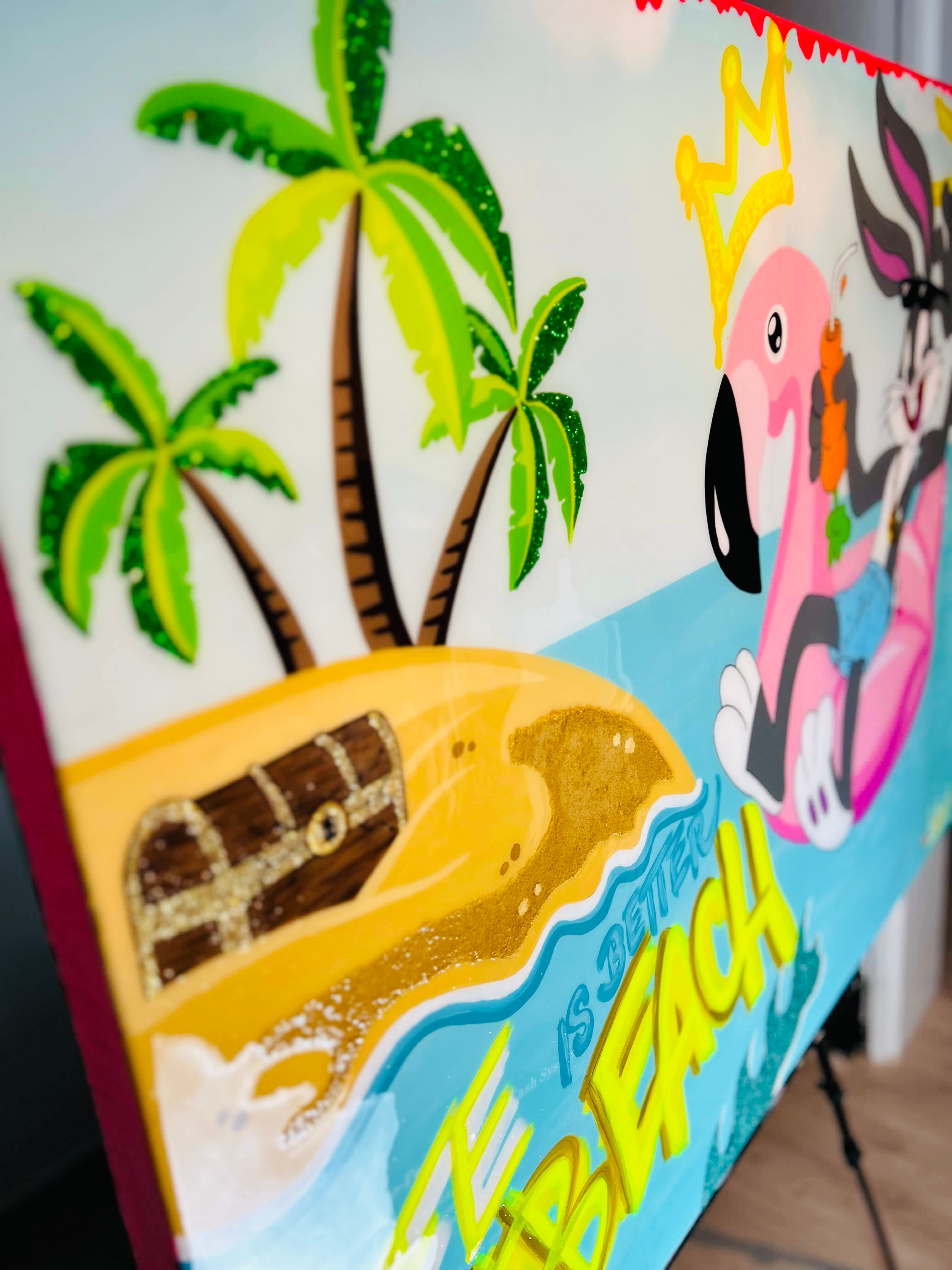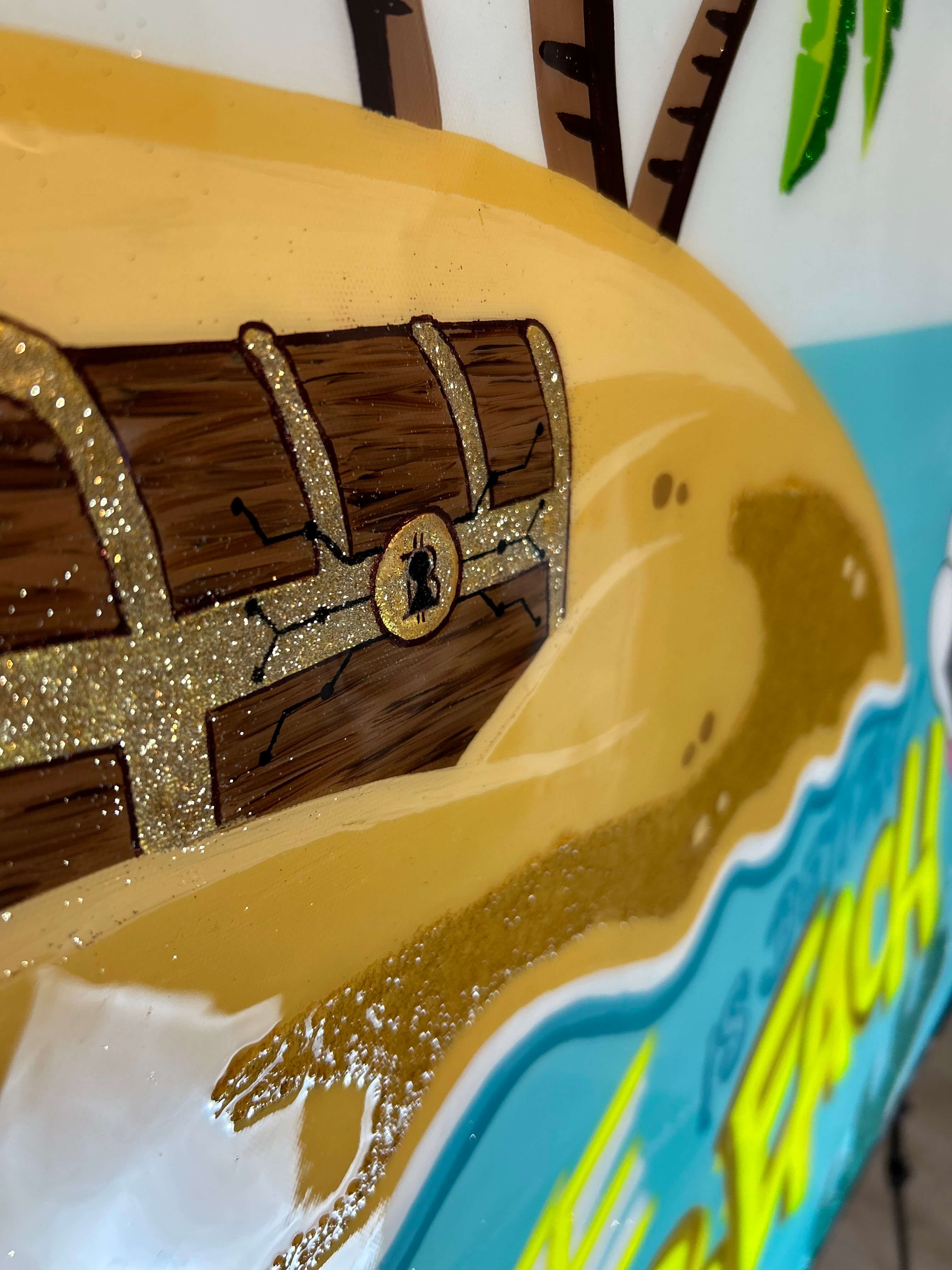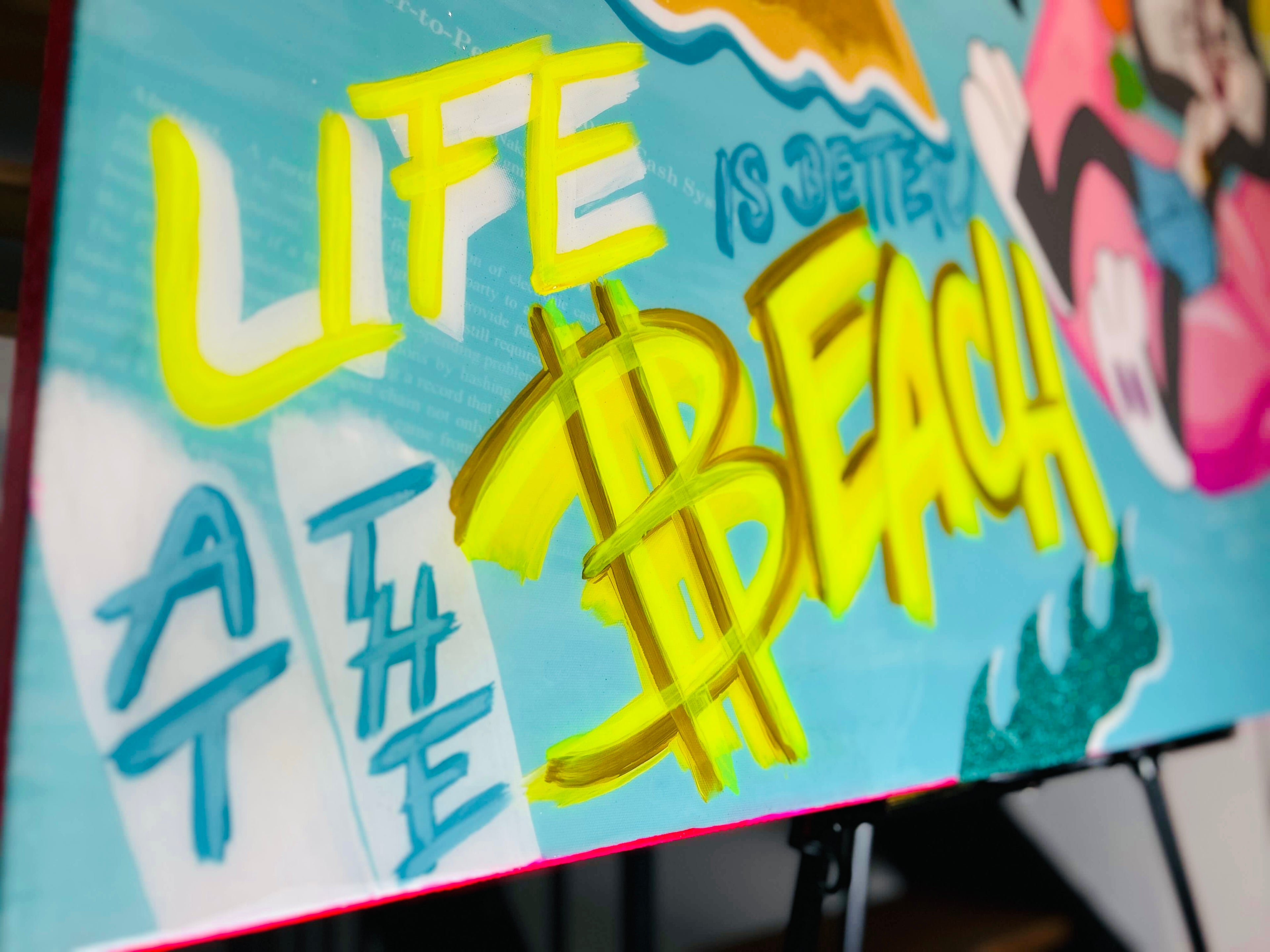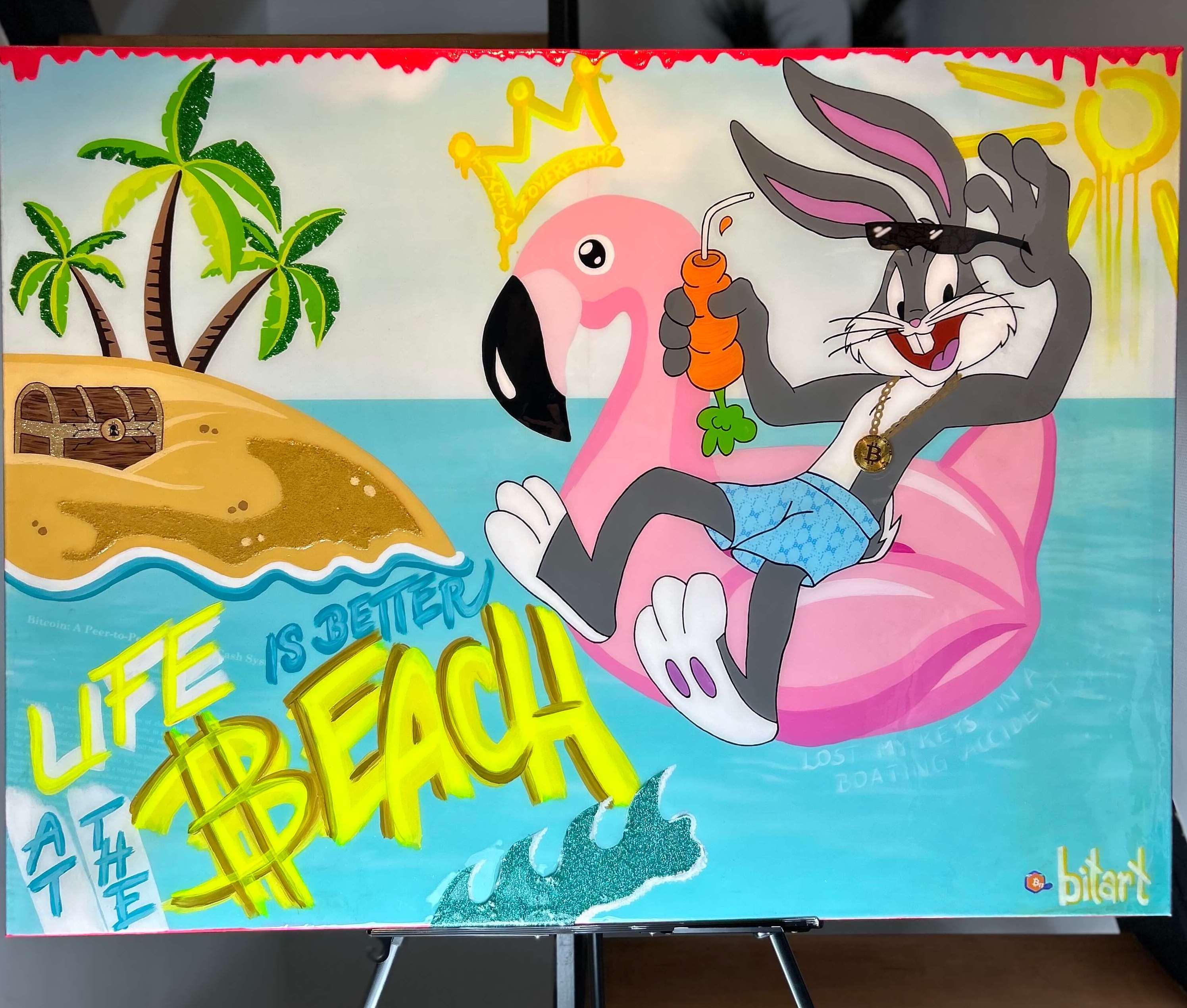 FAQs
How long does delivery take?

Shipping varies. As a rule, you will receive your artwork/fashion within 7-15 working days. Canvas artworks, masterpieces & the like require separate shipping.
Can you pay with Bitcoin?

Yes Bitcoin payments are possible & even desirable.