One must fac€ chao$, to give ₿irth to a star!
Regular price

Sale price

€1.800,00
In the gloomy days of the Lehman Brothers' collapse, as the world economy plunged into chaos, hope seemed lost. Yet, it was precisely from these shadows that Bitcoin was born – a shimmering star in the dark sky of the financial world.
It's as if the chaos itself heralded the birth of a revolutionary idea. Bitcoin, a cryptocurrency, rose from the ruins of the traditional financial system, offering an alternative in times of uncertainty.
Whitepaper of the artwork

◾️Artist: Bitart x Shea La Reina
◾️100% handmade on canvas 120x90x3,8 cm | 47,24"  x 35,43" x 1,49"
◾️Mixed media, acrylic painting, print, epoxy resin, leaf gold
◾️Neon colours: glows under blacklight
◾️High-quality wooden stretcher frame
◾️Unique 1/1 Hahnemühle certificate of authenticity
◾️published: 805355

Behind the scenes:

Our artwork not only captures the past but also radiates confidence that from the most challenging moments, the most creative and groundbreaking ideas can emerge.

Personal delivery possible
Extra shipping cost, varies
Pay with Bitcoin
Safe shipping

We ensure that your products reach you safely.
Hurry, only 1 item left in stock!
shares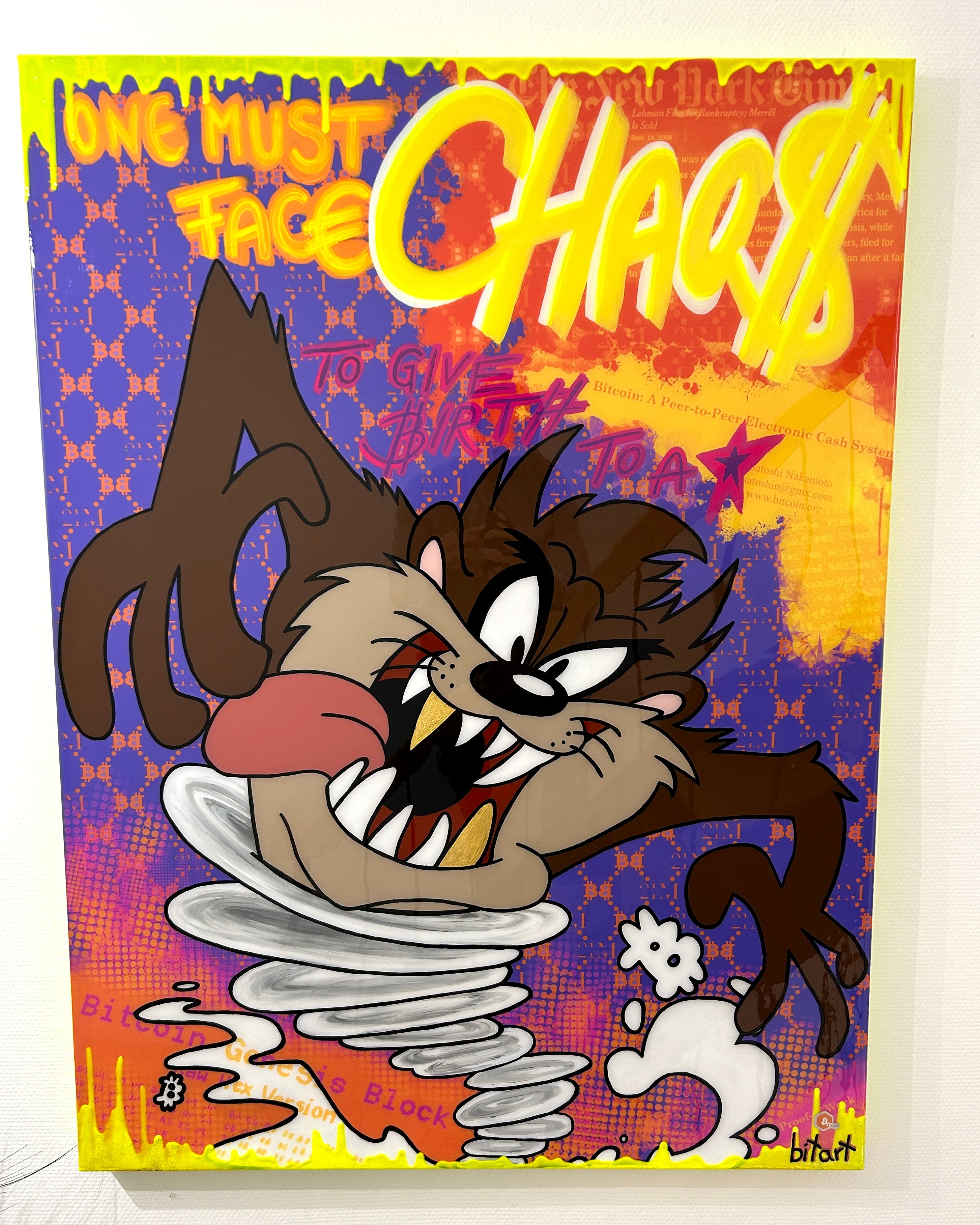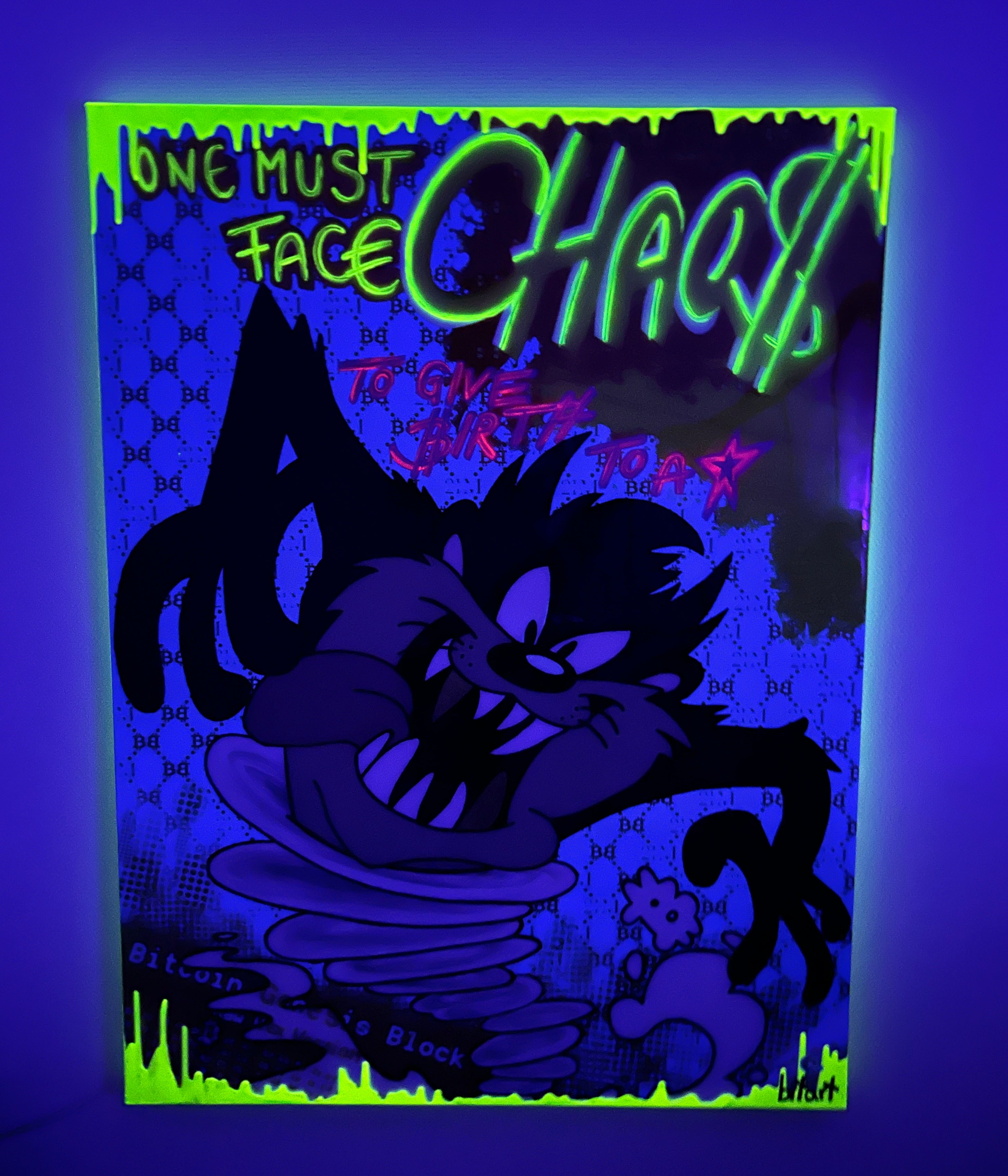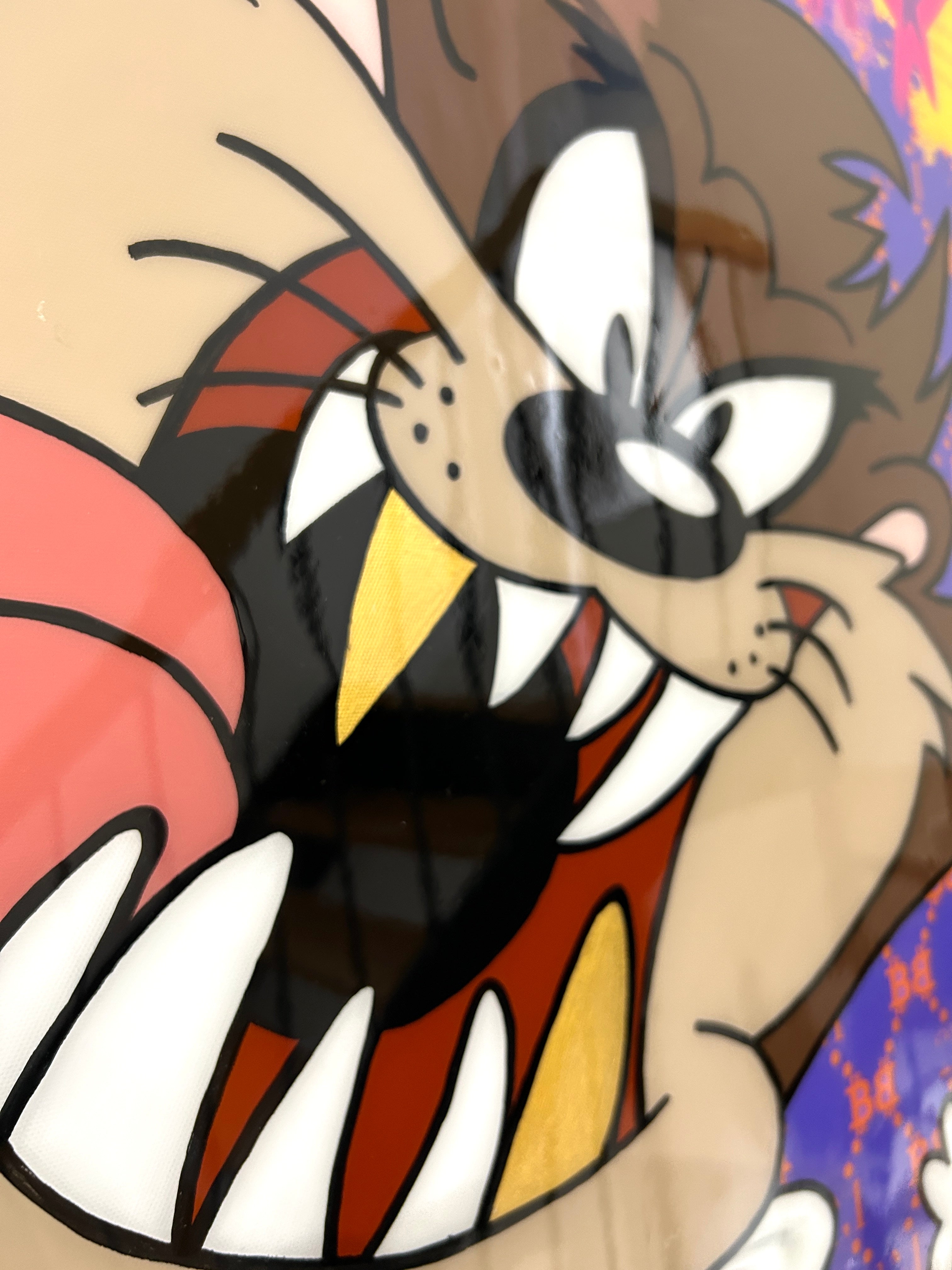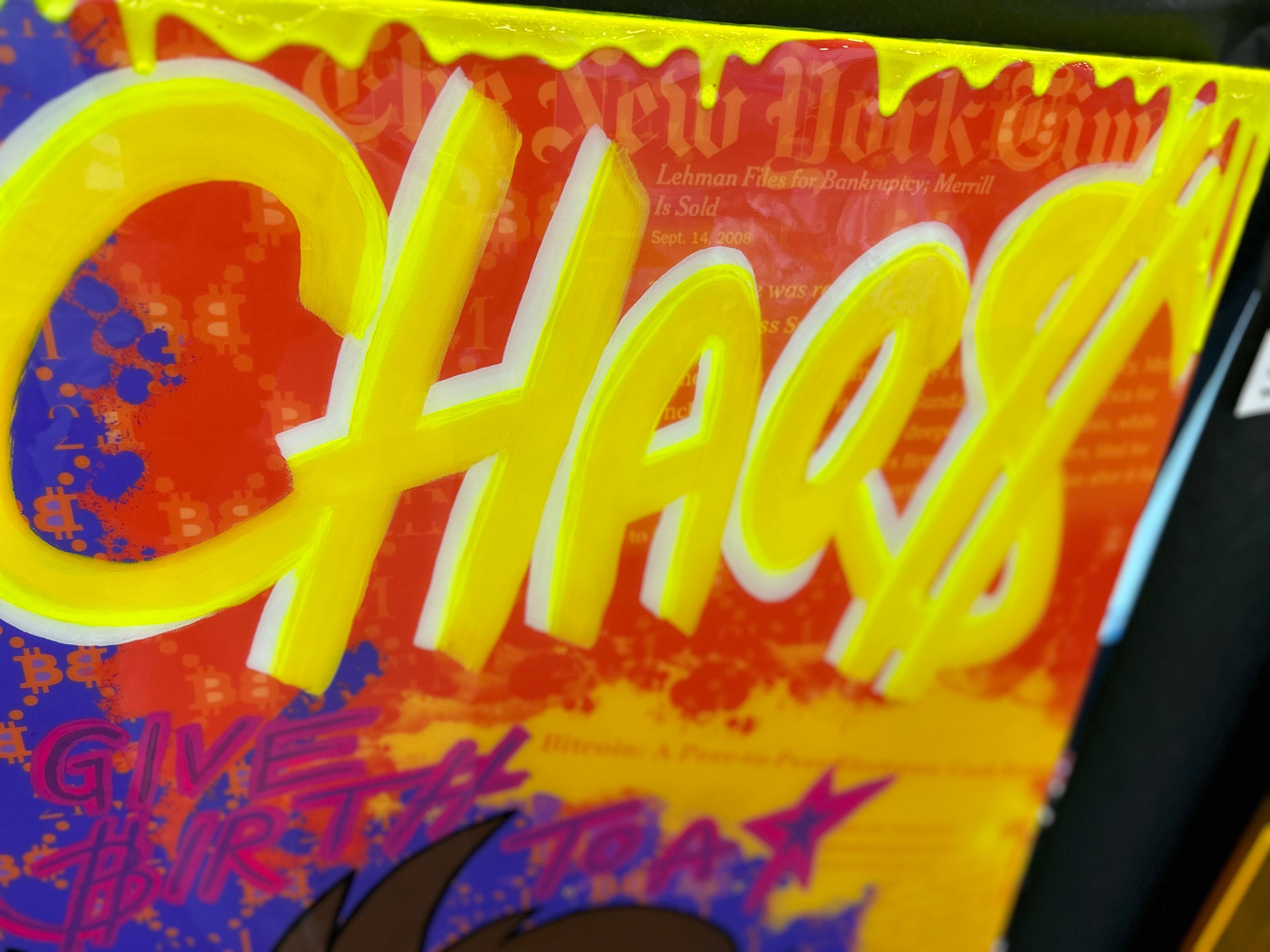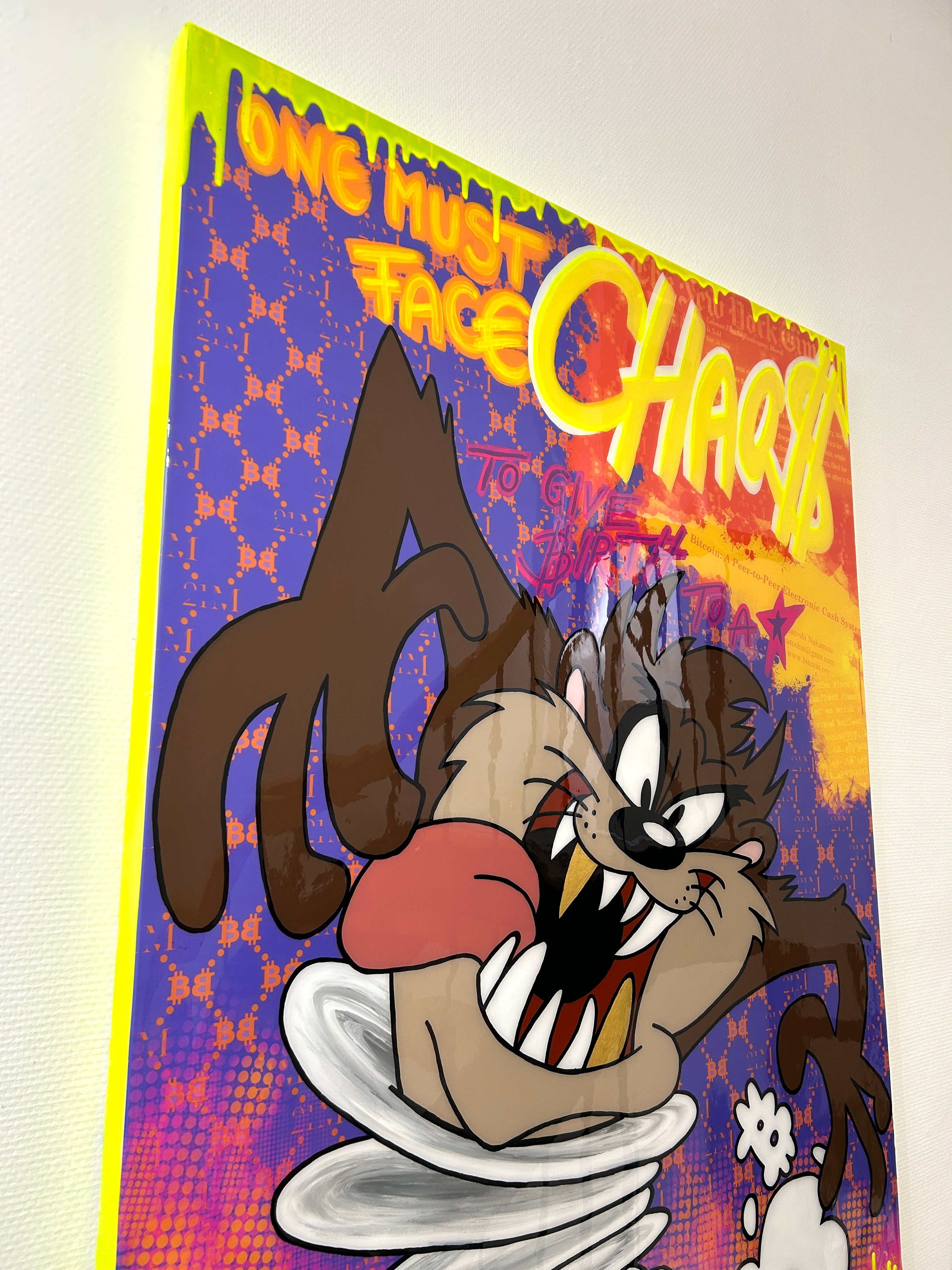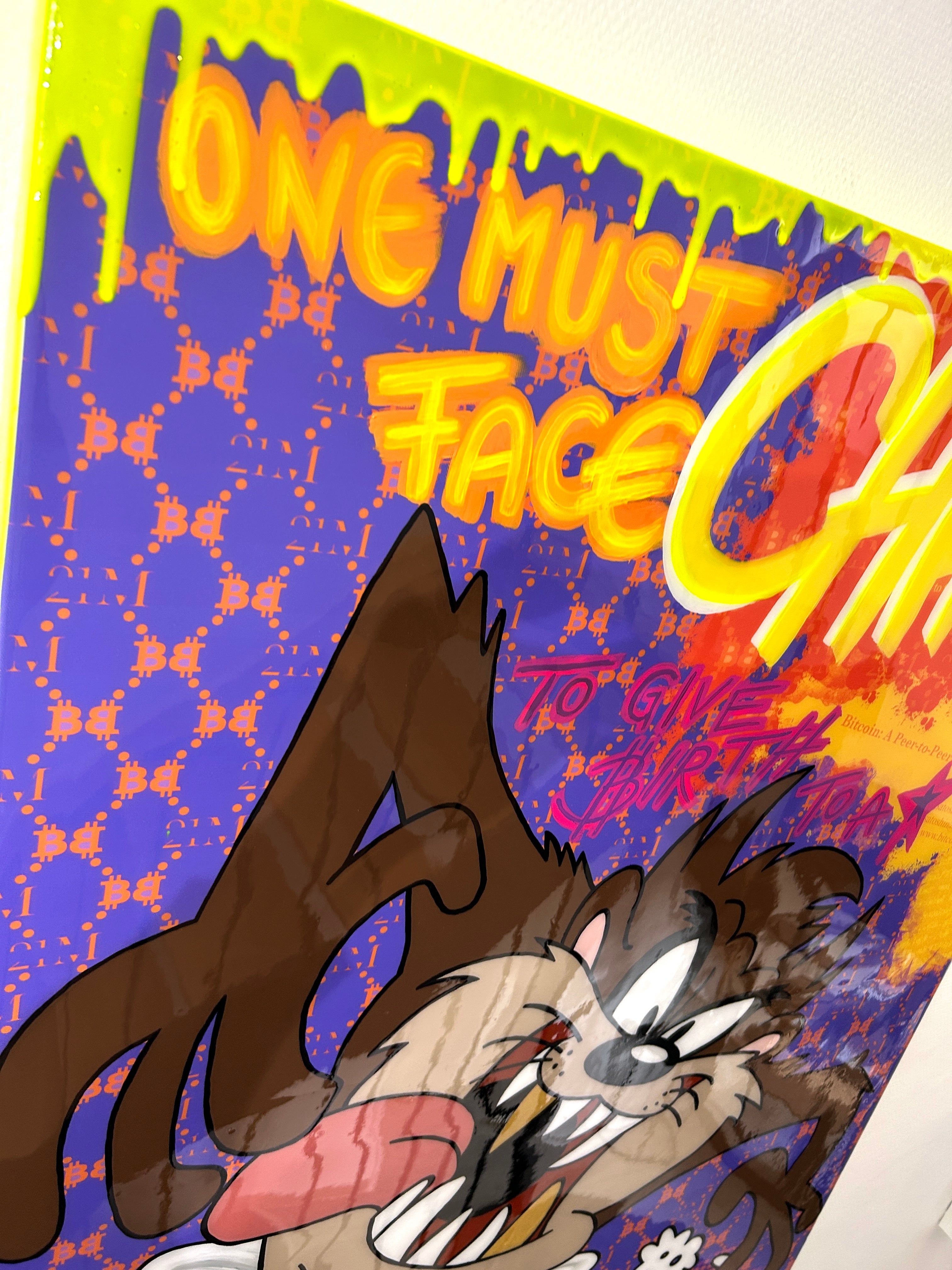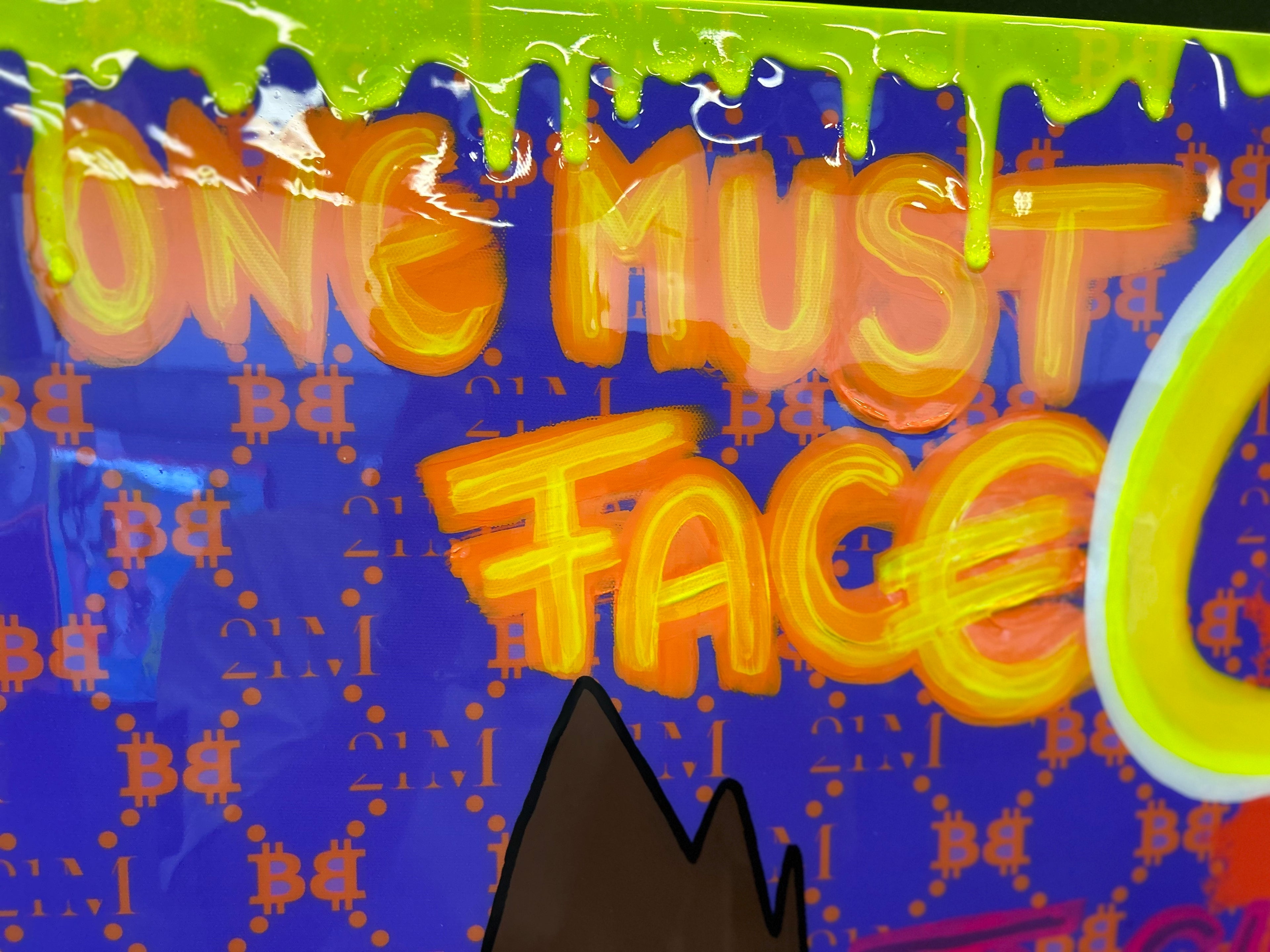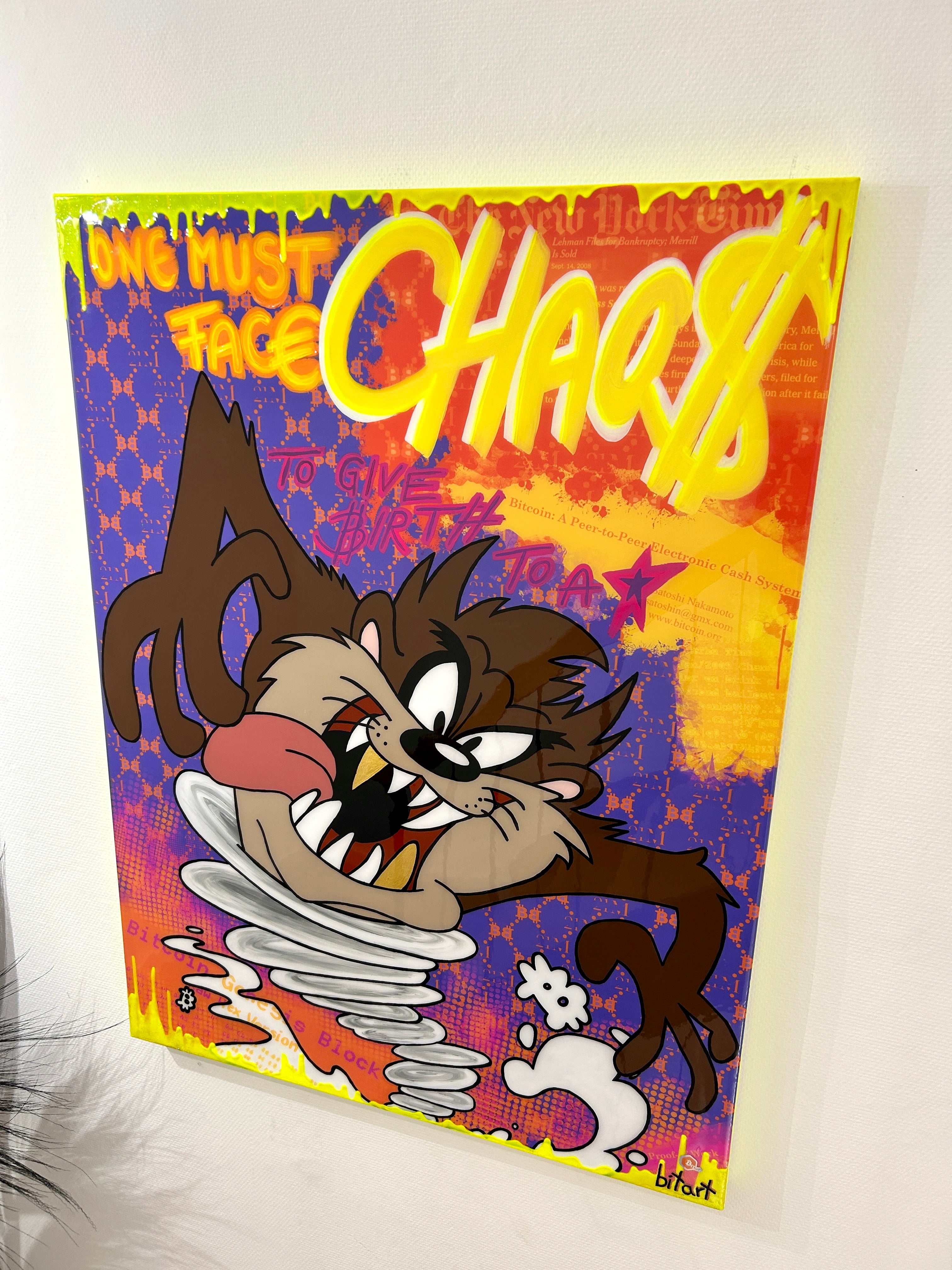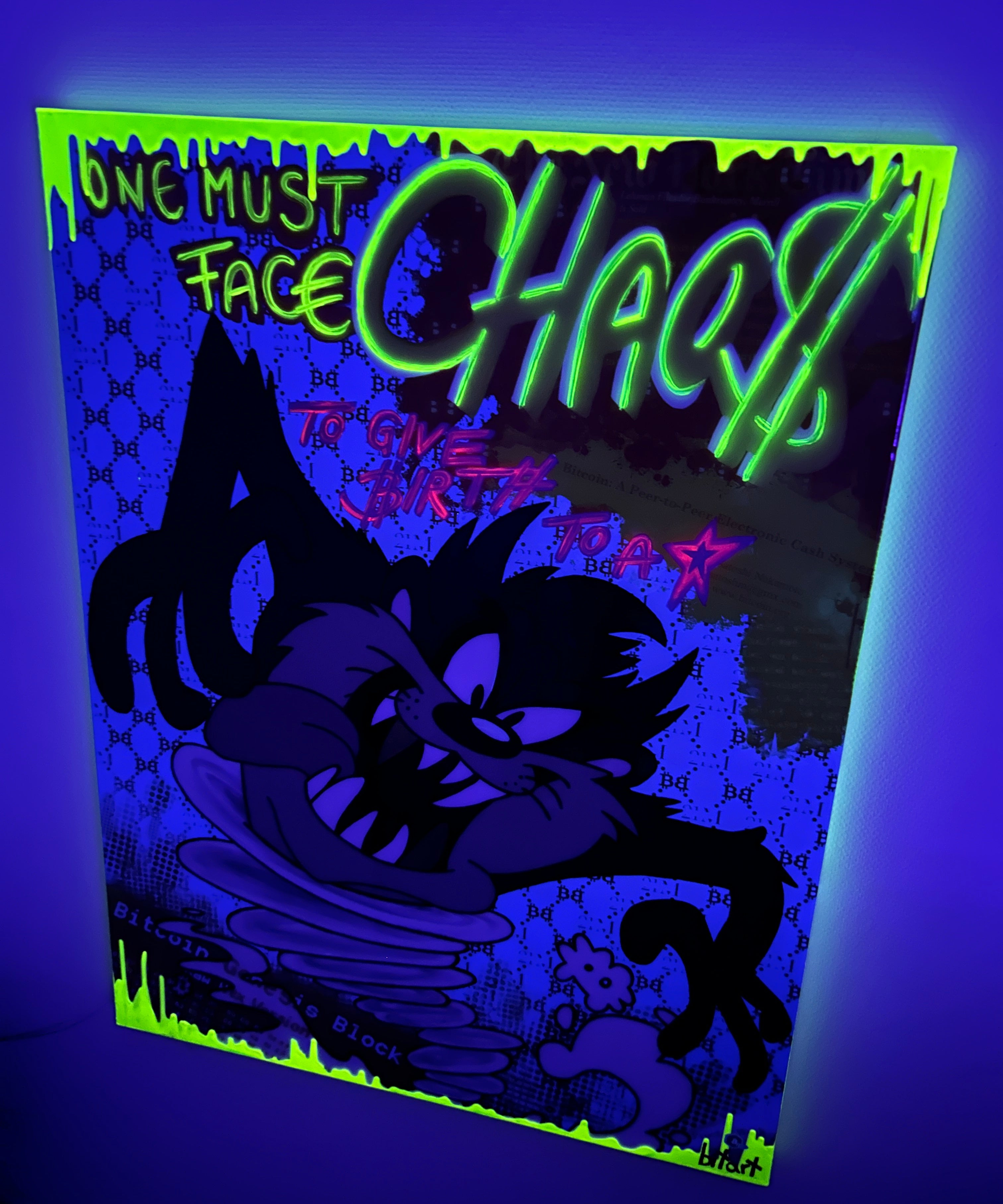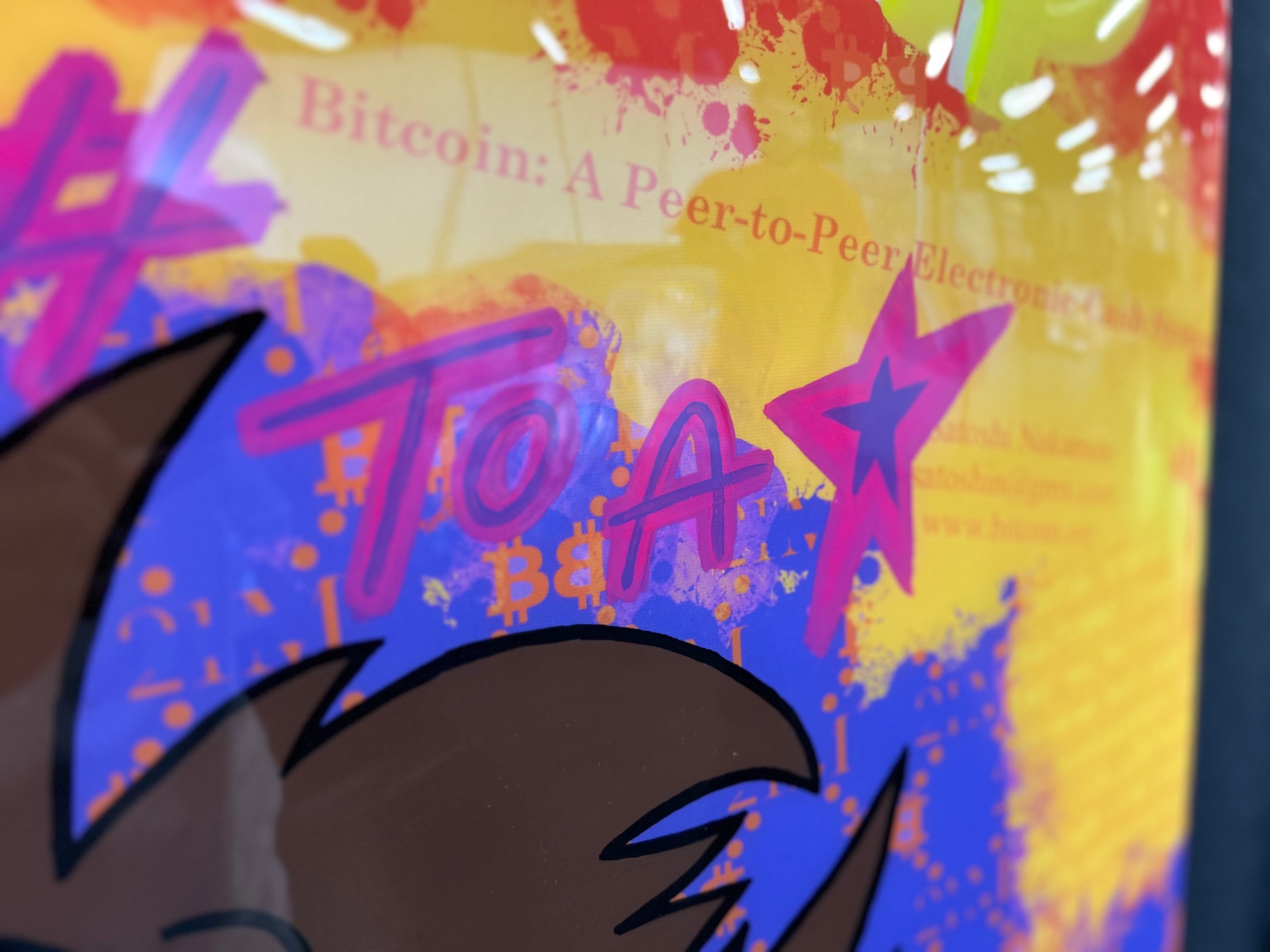 FAQs
How long does delivery take?

Shipping varies. As a rule, you will receive your artwork/fashion within 7-15 working days. Canvas artworks, masterpieces & the like require separate shipping.
Can you pay with Bitcoin?

Yes Bitcoin payments are possible & even desirable.