Fuck Banks #8
Regular price

Sale price

€499,00
Chancellor on brink of second bailout for banks" - says the Bitcoin Genesis block, the headline from the Times. Satoshi Nakamoto denounced the endless money creation of the central banks on January 3rd, 2009 and immortalized the headline in the code of the first Bitcoin block.


F*CK BANKS is our statement against inflation, against the endless creation of money by central banks. Bitcoin is our real alternative & with this work of art you set an EXCLAMATION MARK!
White paper of the "F*CK ₿ANK$" :
100% handmade




spotlight effect

H.37 cm x p.15.5 cm x l.12.5 cm

F*CK Banks statement against the central banks' quantitative easing and the associated inflation!

multiple details with F* Banks

Hahnemühle Certificate of Authenticity

Unique 1/1 - from the FCK BANKS SERIES

UNIKAT: Shipping takes 7-14 BUSINESS DAYS



The reason why bitcoin exists:



"Printers goes BRRR" is not just a meme, it's reality because numbers don't lie:

Since the beginning of the Corona crisis, the ECB's total assets have skyrocketed by 3.6 trillion euros in just 21 months. That means: Under Lagarde, who has been in office for two years, the ECB is pumping 171 billion euros into the market every month, and an additional 5.7 billion every single day.

We are "only" talking about the ECB here!

The problem becomes clear & is still the same as 11 years ago: We need solutions & a monetary system that does not eat us up with the invisible tax in the form of inflation!
Pay with Bitcoin

Contact us at kontakt@bitart-shop.de
Safe shipping

We ensure that your artwork arrives safely with you.
Hurry, only 1 item left in stock!
shares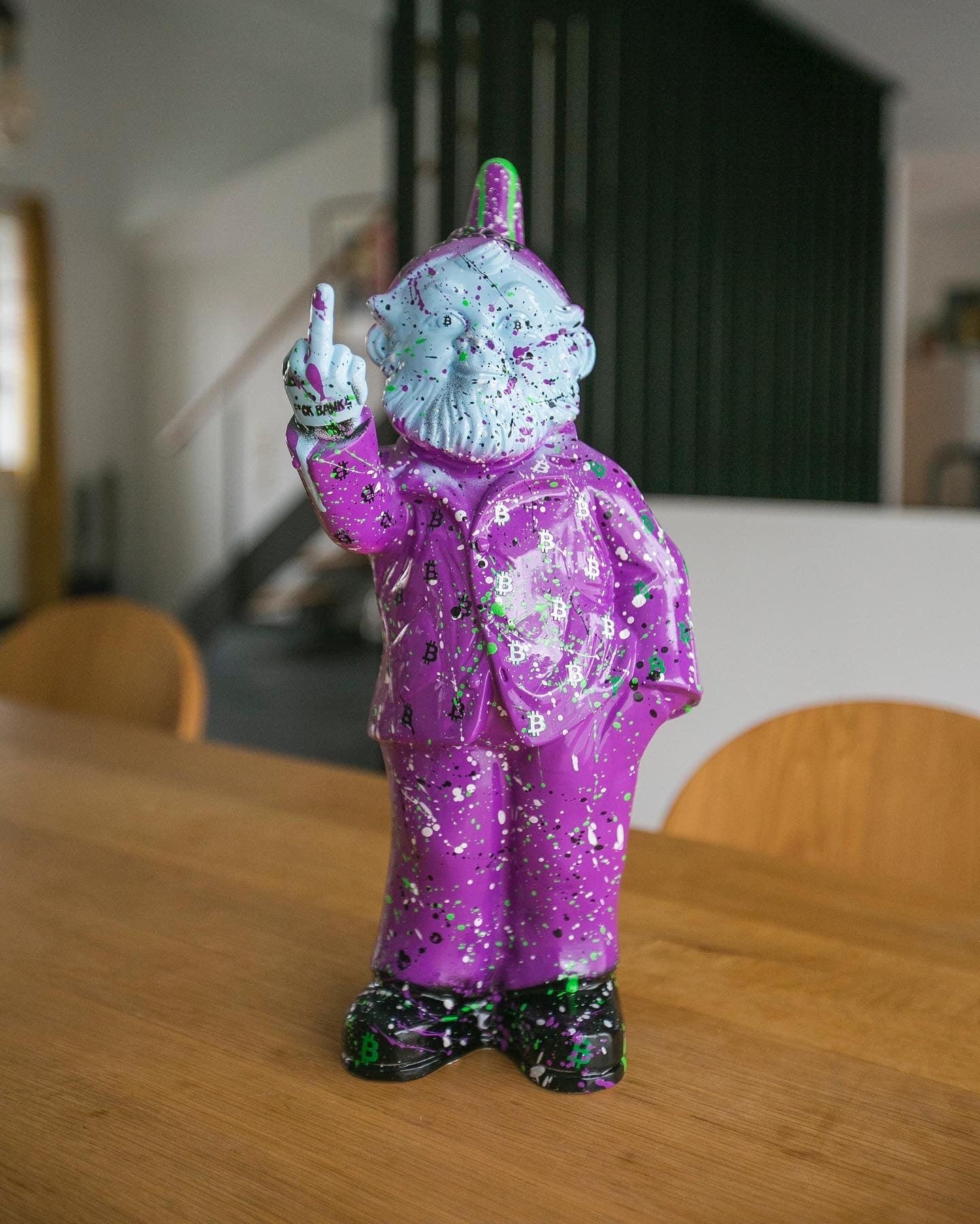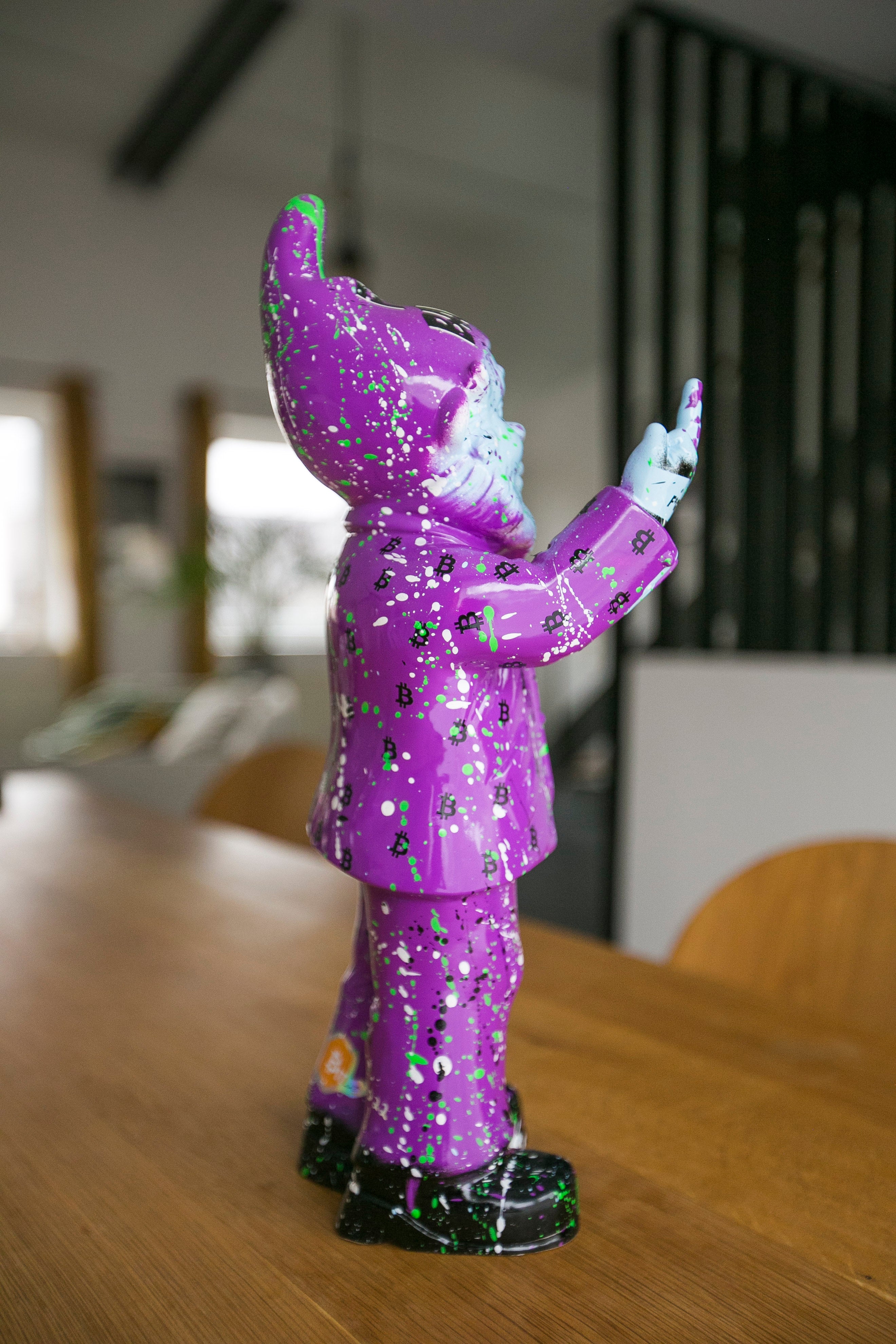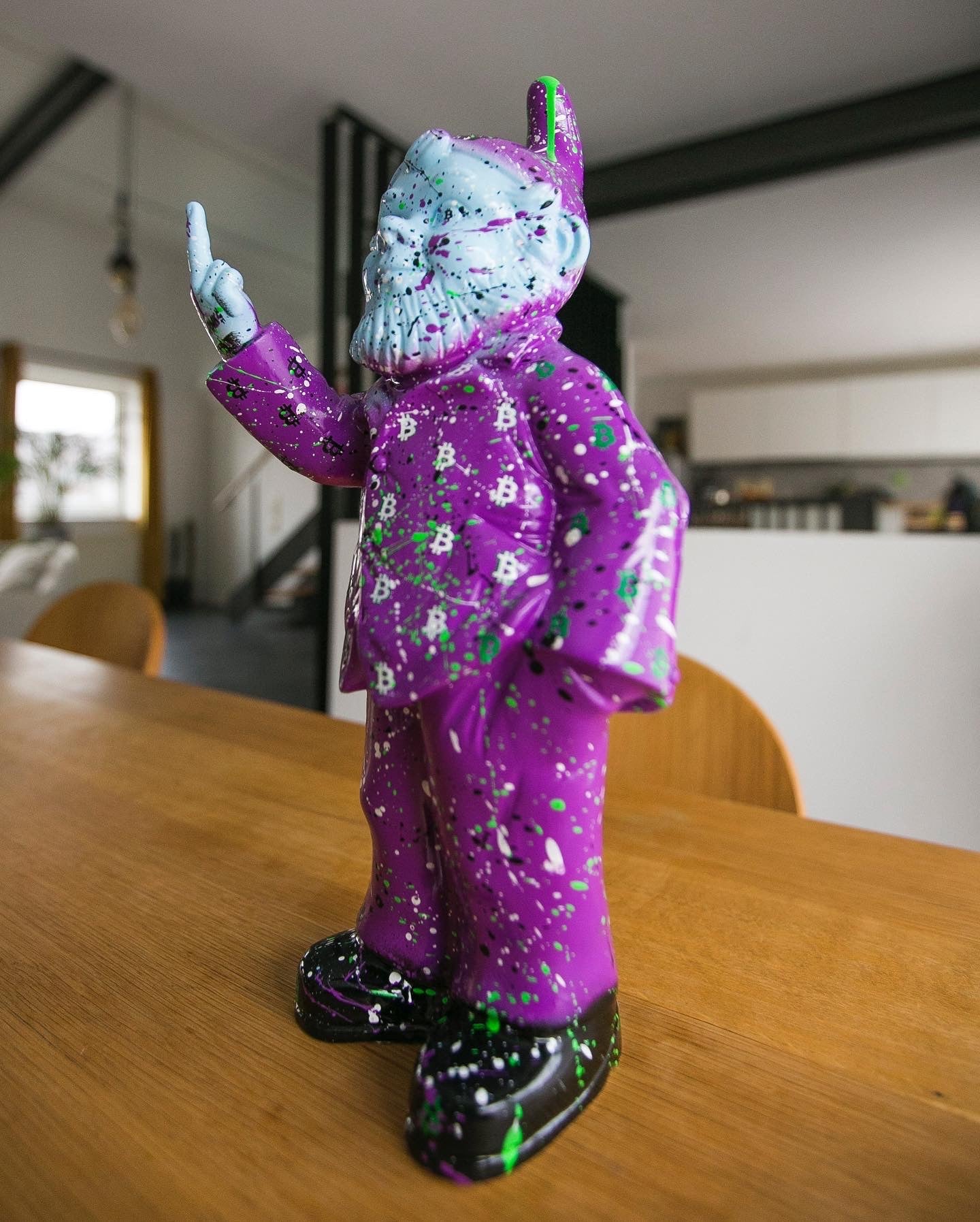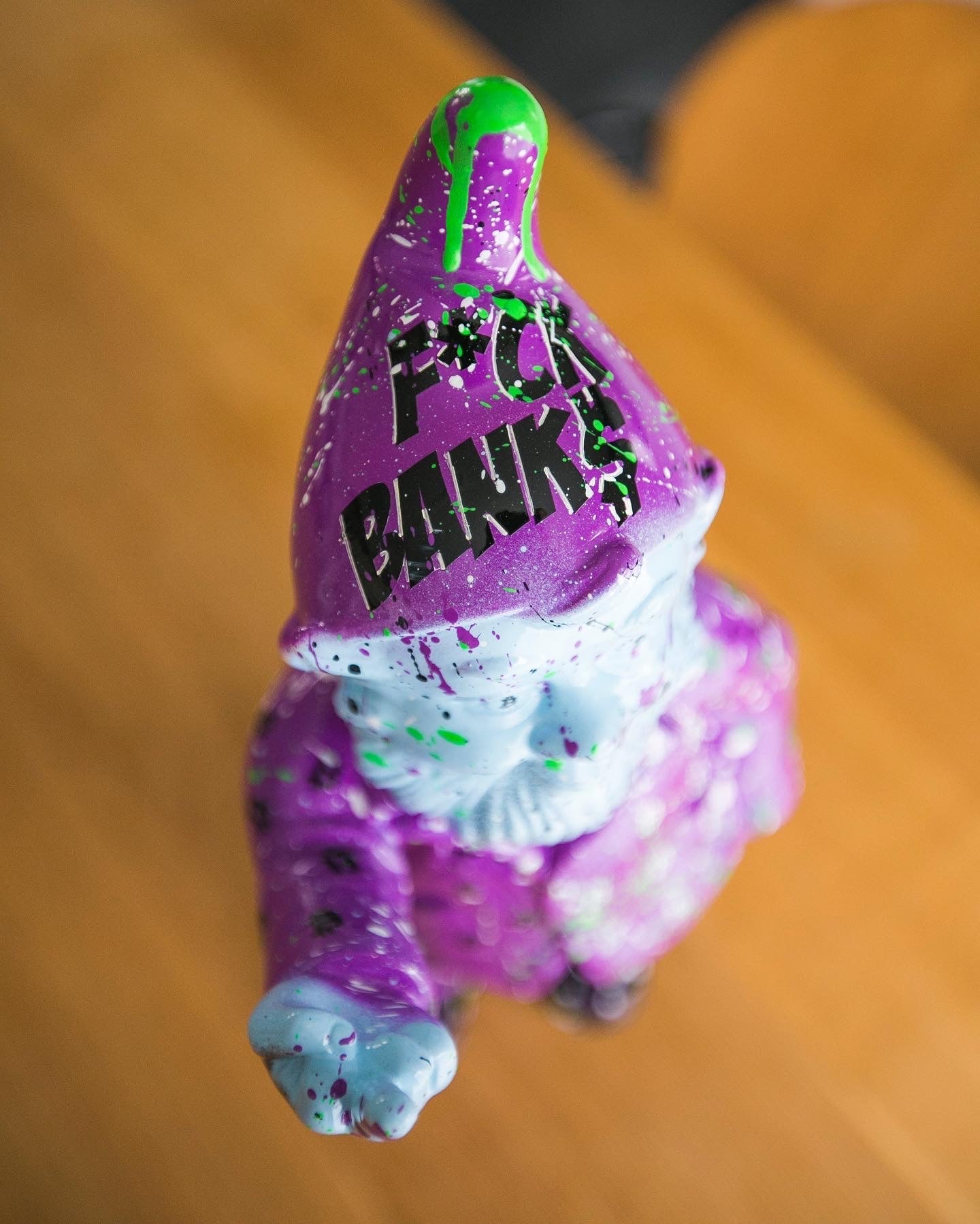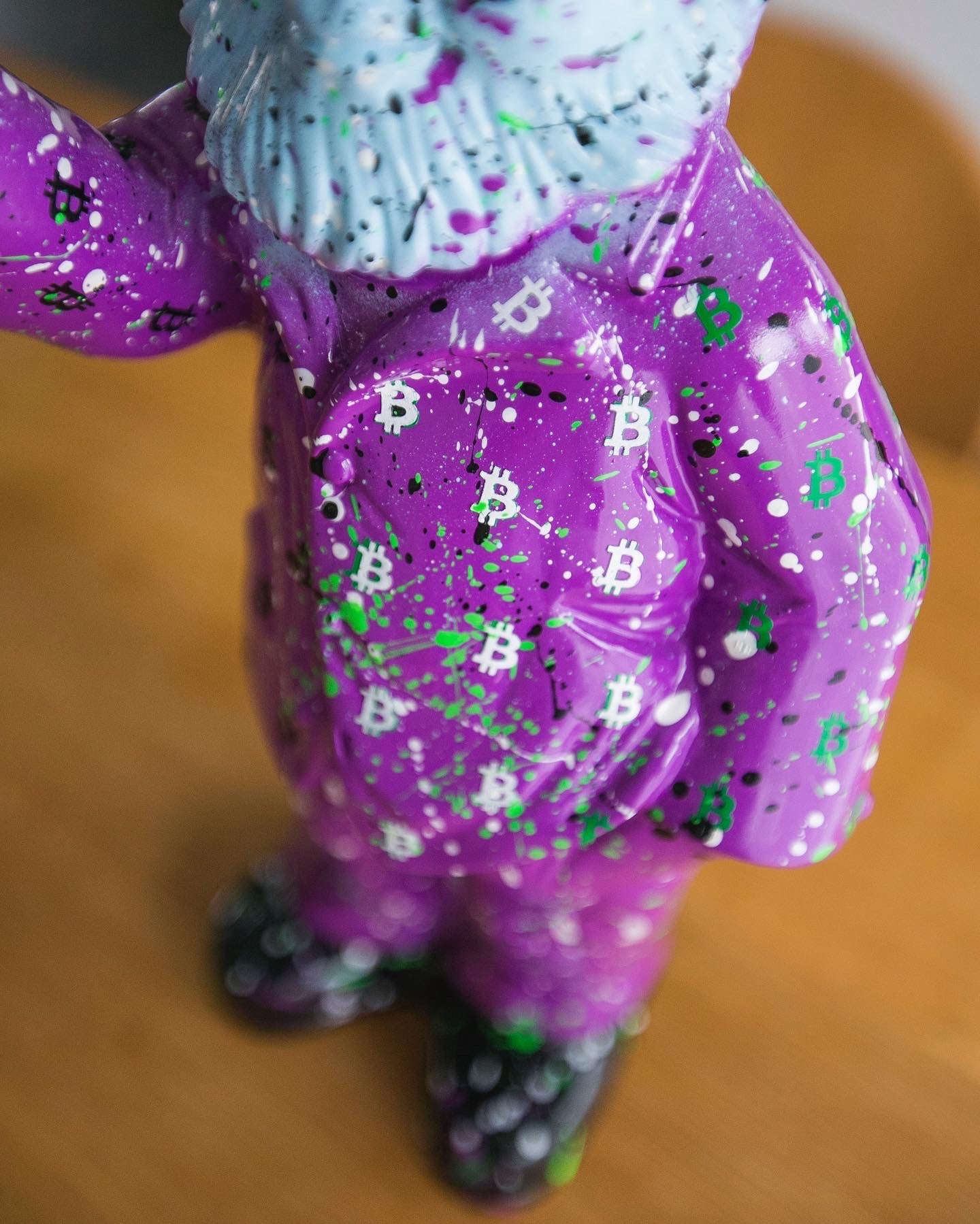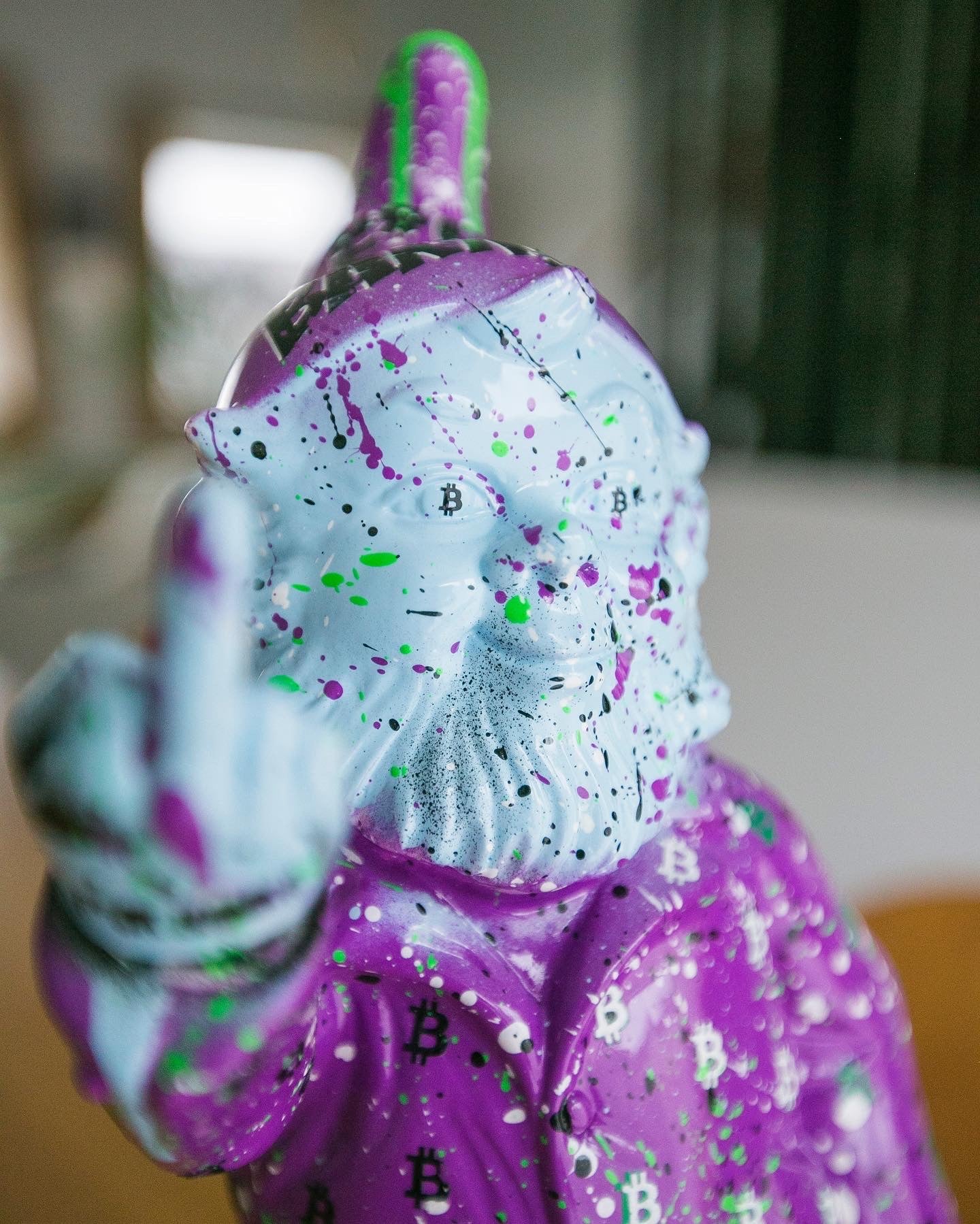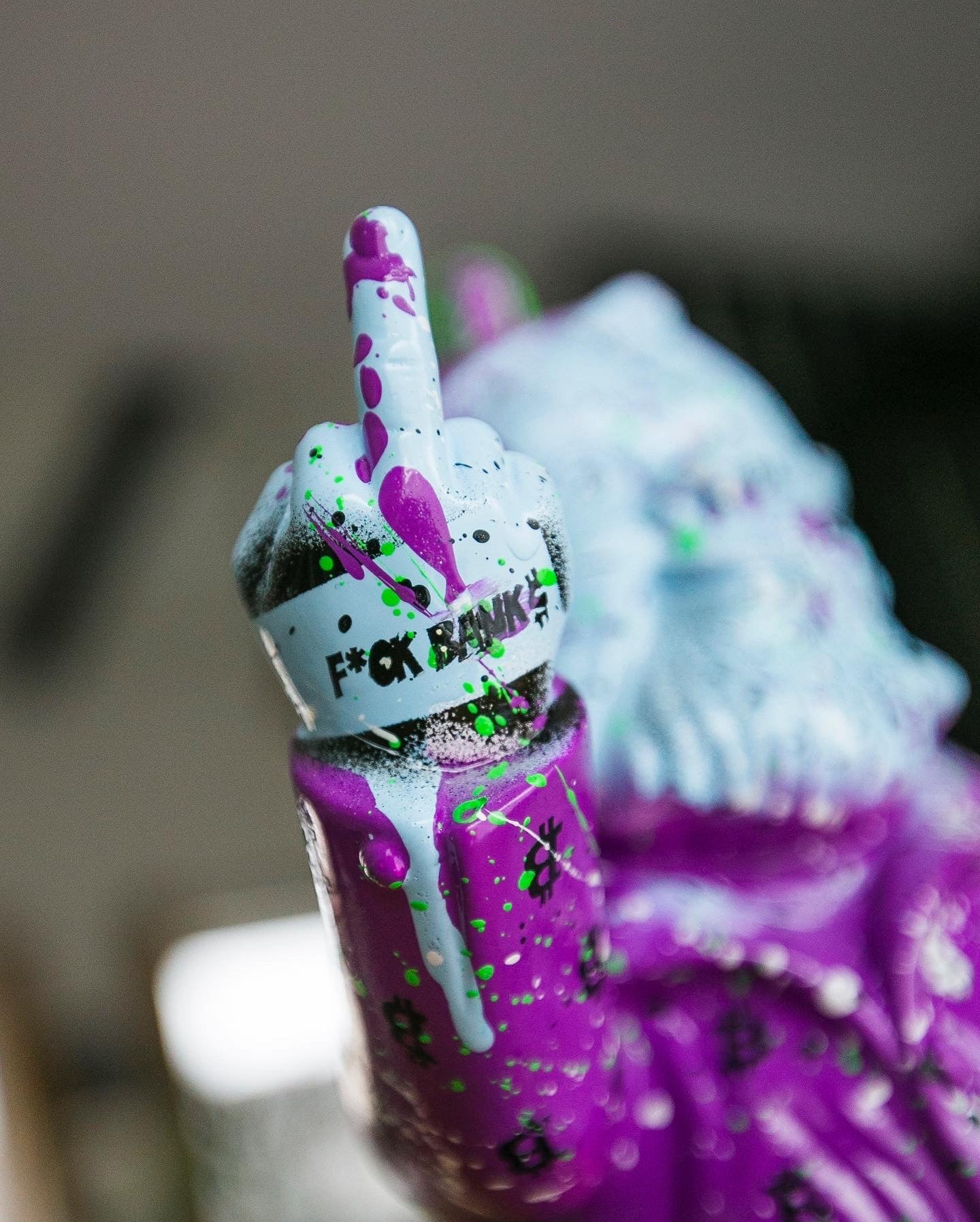 FAQs
How long does delivery take?

Shipping varies. As a rule, you will receive your artwork/fashion within 7-15 working days. Canvas artworks, masterpieces & the like require separate shipping.
Can you pay with Bitcoin?

Yes Bitcoin payments are possible & even desirable.