Bitcoin is not the bubble | it's the pin
Regular price

Sale price

€1.650,00
"To the people who say bitcoin's a bubble, I would say bitcoin is the pin that's going to pop the bubble. The bubble is the insane bond markets and the fake equity markets that are propped up by the central banks. Those are the bubbles," Matonis told Business Insider at the Innovate Finance conference in London. - 2018

The new Bitart x himbeere artwork visualizes the bubble game. But what is the actual bubble? The real estate market, bond market, stock market - our FIAT MONEY SYSTEM or even Bitcoin!?

We say no: BITCOIN IS NOT THE BUBBLE, ITS THE PIN . A new money system makes old money systems burst & shows the problem even more clearly.

Artwork white paper

◾️Artist: himbeere x bitart
◾️100% handmade on 120x80x2 cm, painted on canvas
◾️Mixed technique of spray, wipe, watercolor technique, glitter, keywords
◾️High quality wooden stretcher
◾️Bitcoin vs bubble $$$ fight - details
◾️Hidden messages
◾️Bitcoin whitepaper background
◾️Dr. Flink & Mister Burns, bubble machine
◾️Original UNIKAT with signature + Hahnemühle certificate of authenticity
◾️Posted Date: Block Height 769459, Bitcoin Price $ 17,335.33


Personal delivery possible
Shipping will take place after consultation
Pay with Bitcoin

Contact us at kontakt@bitart-shop.de
Safe shipping

We ensure that your artwork arrives safely with you.
shares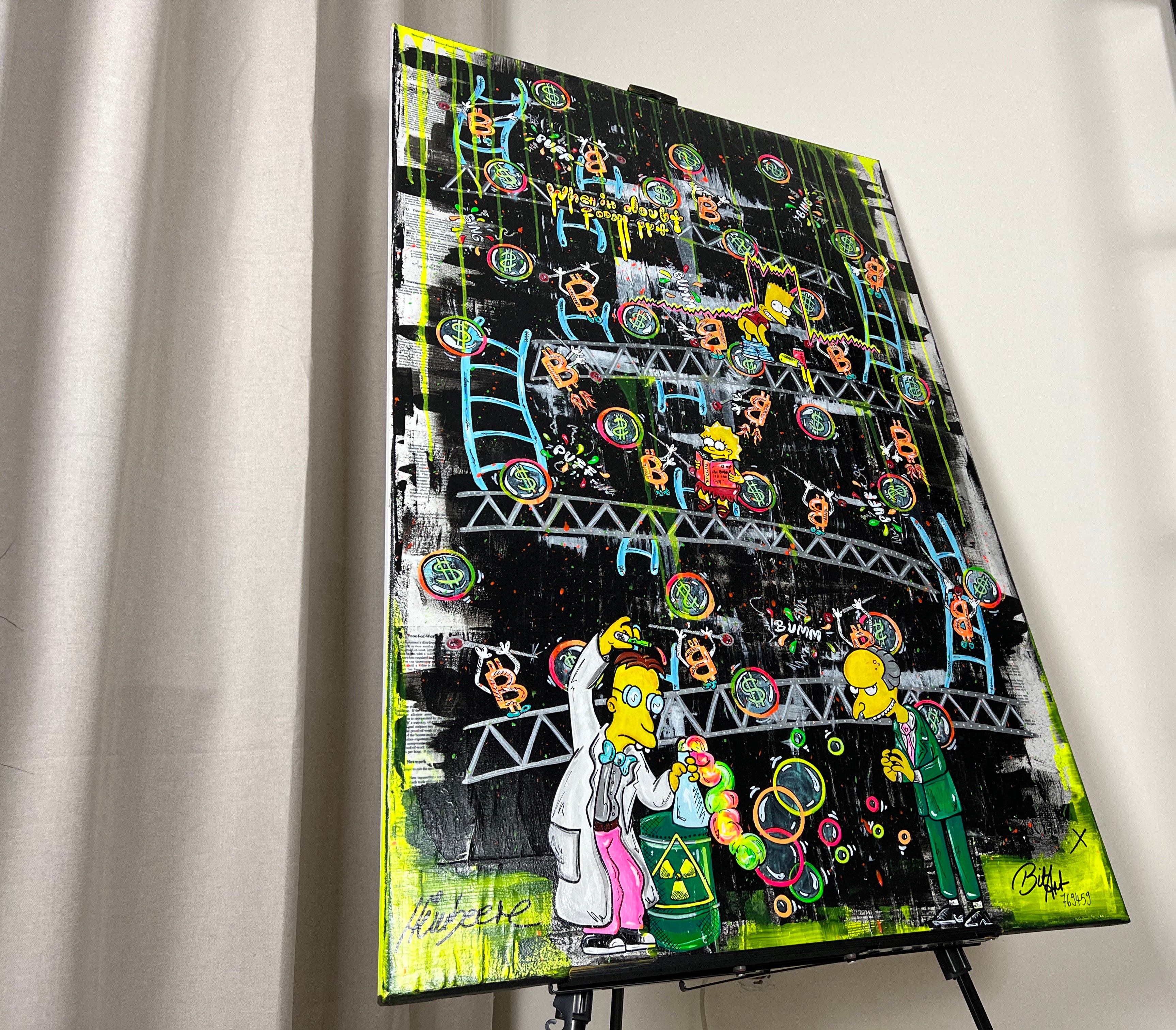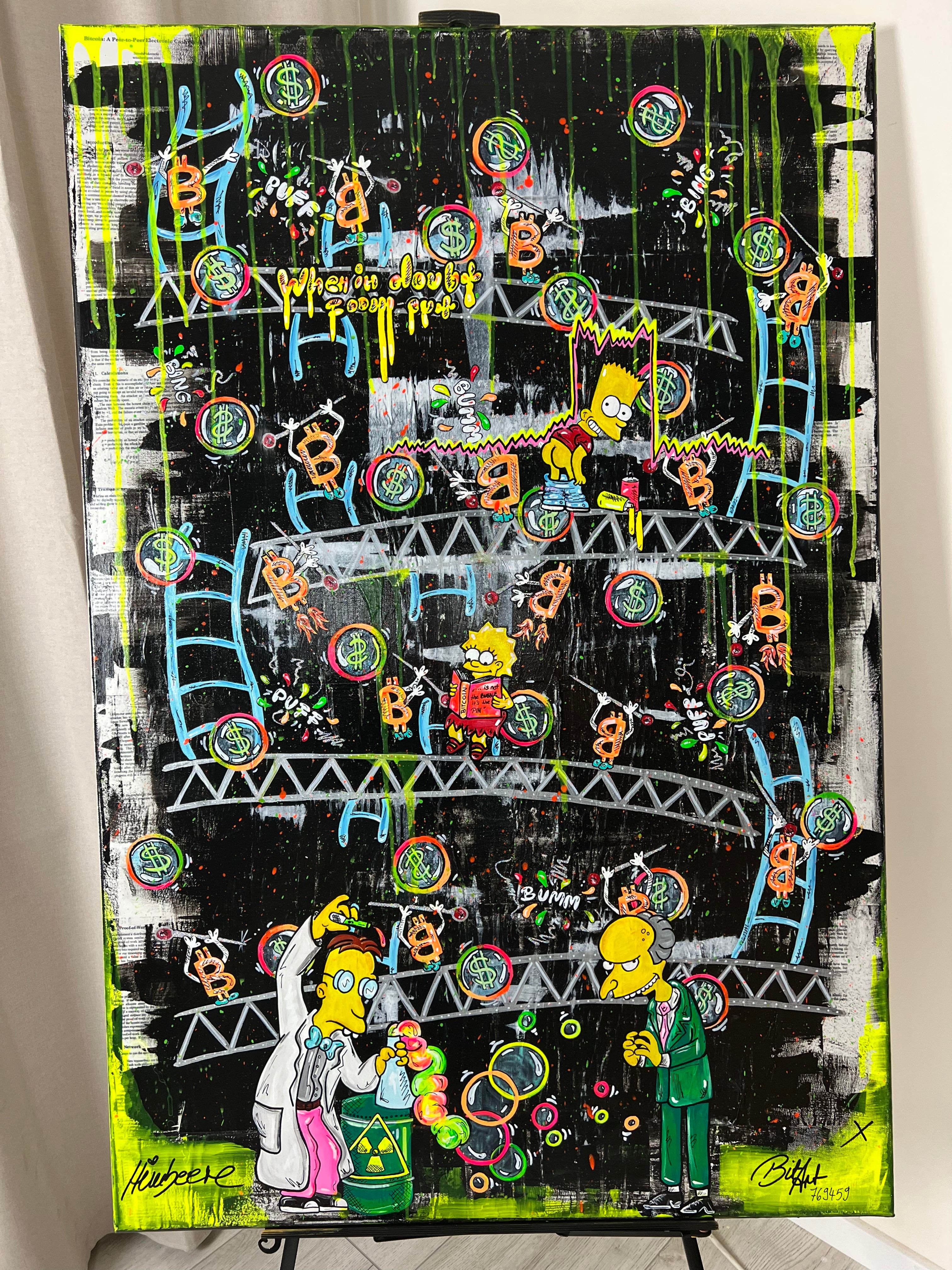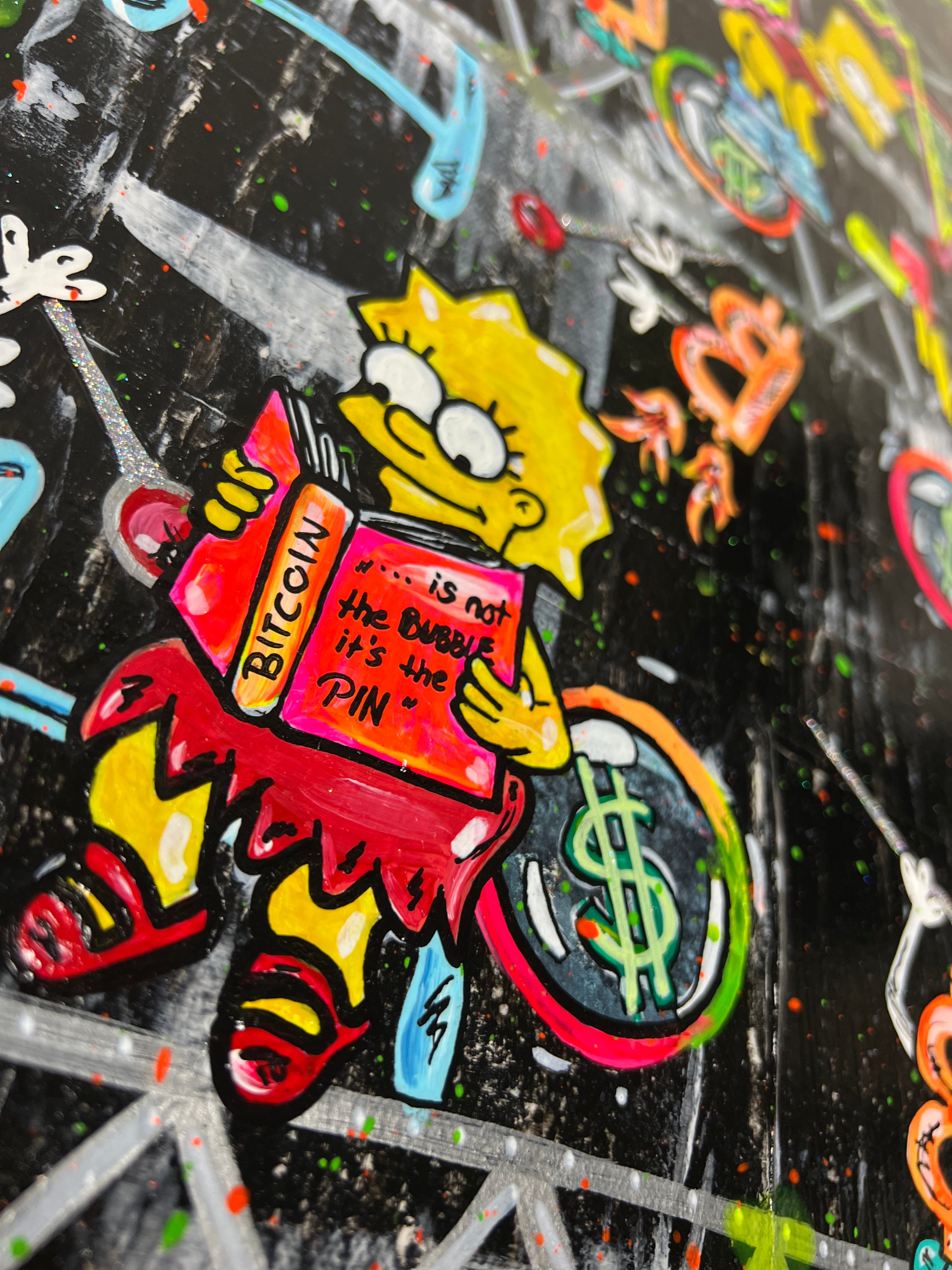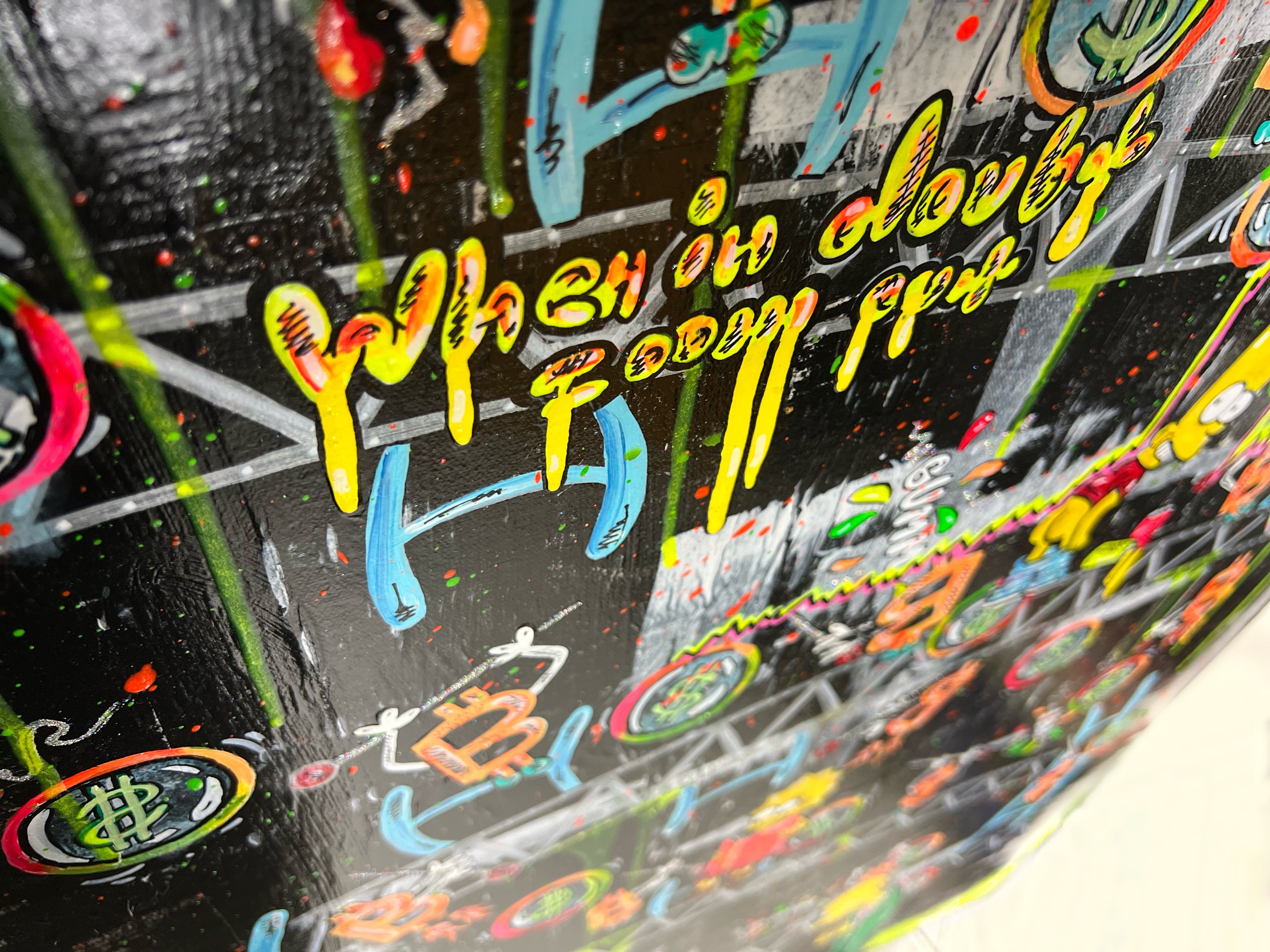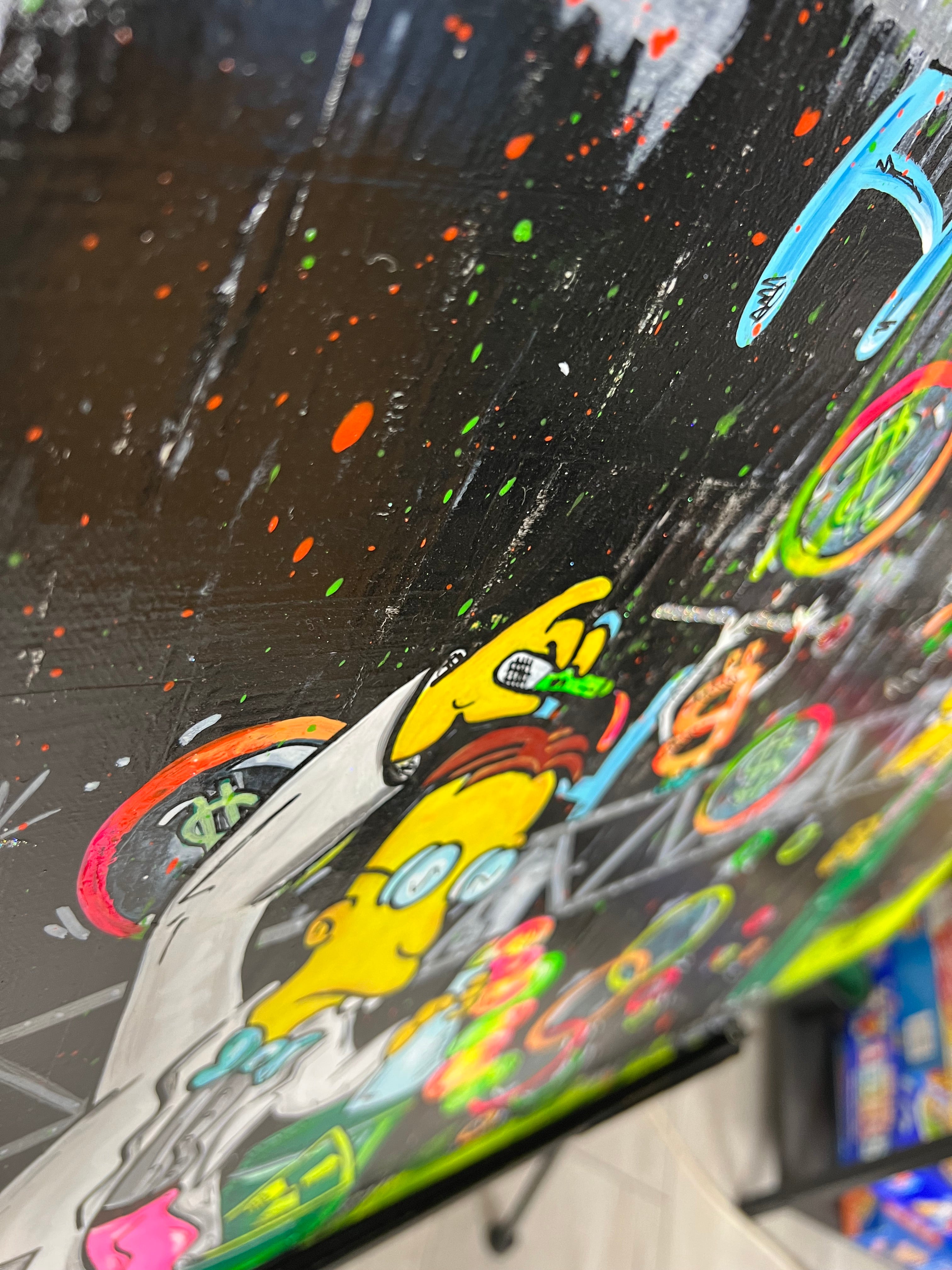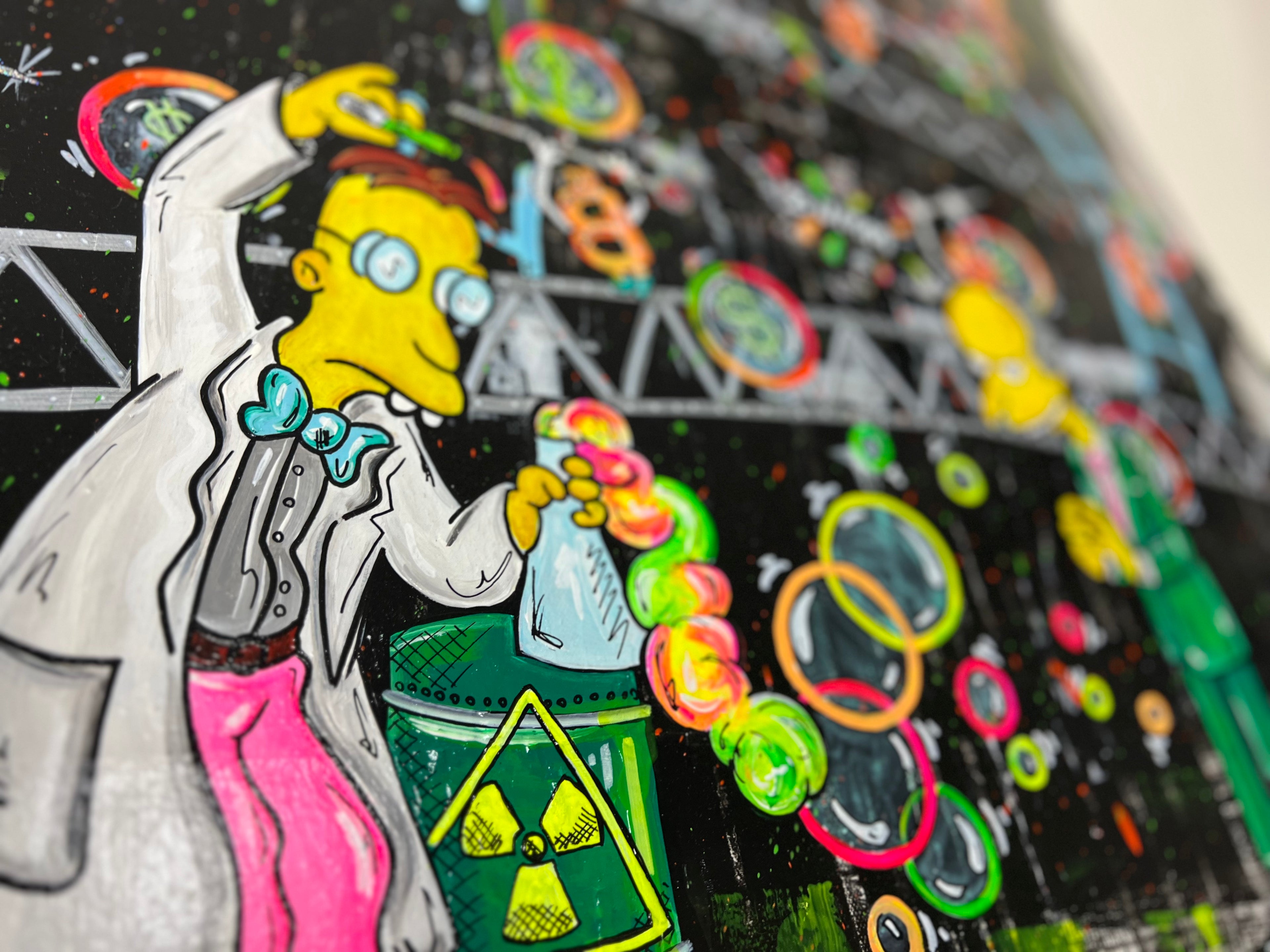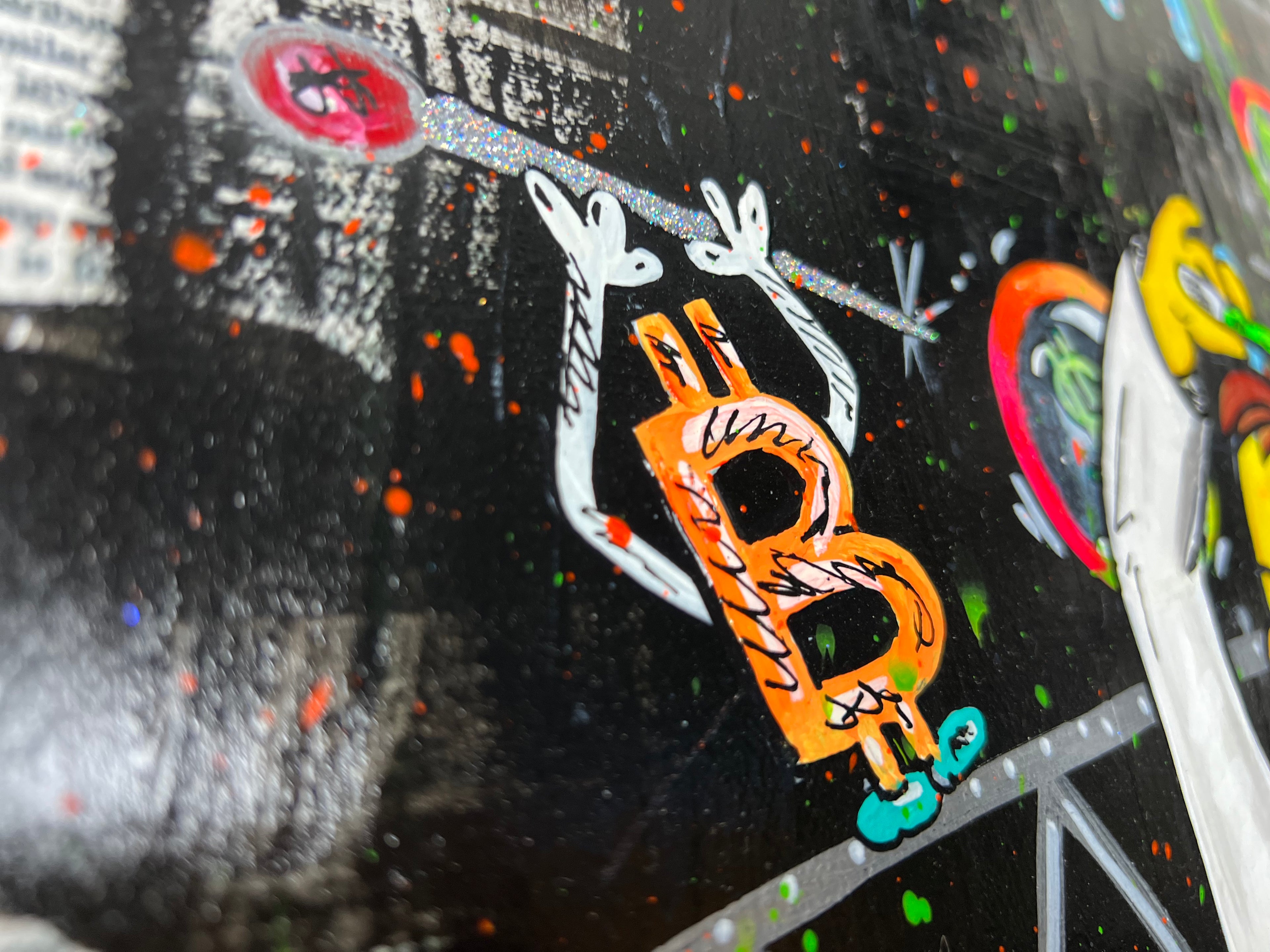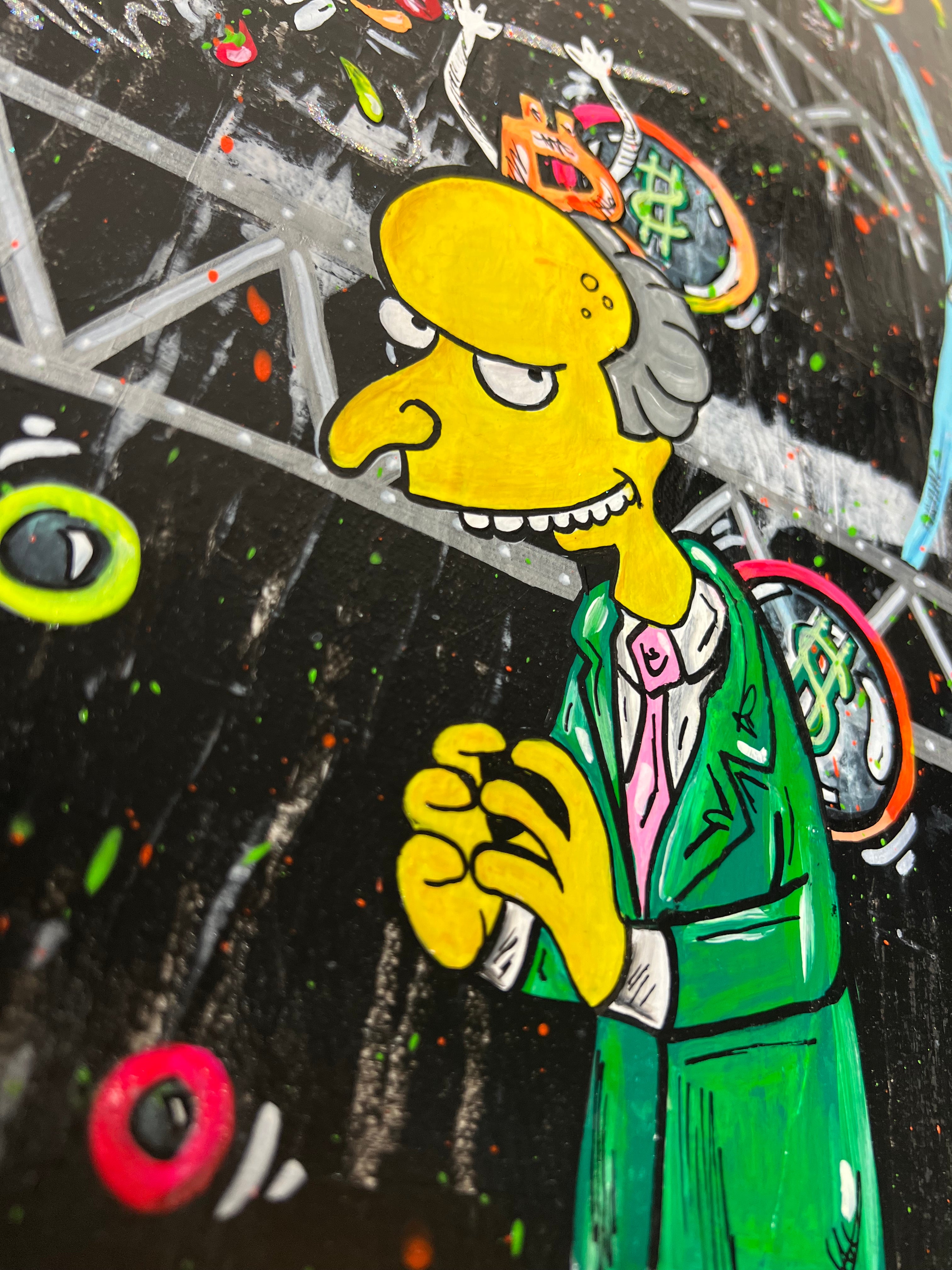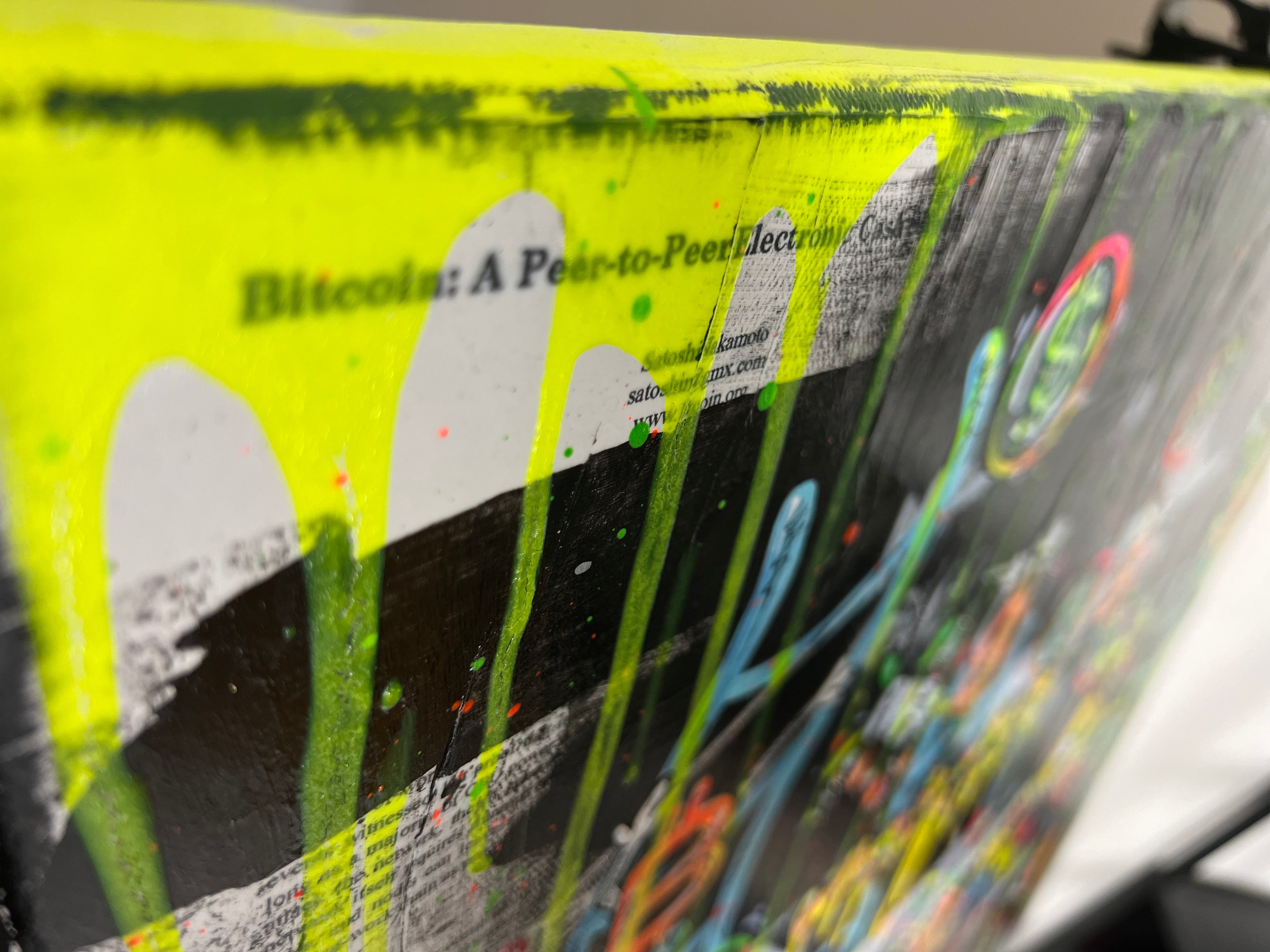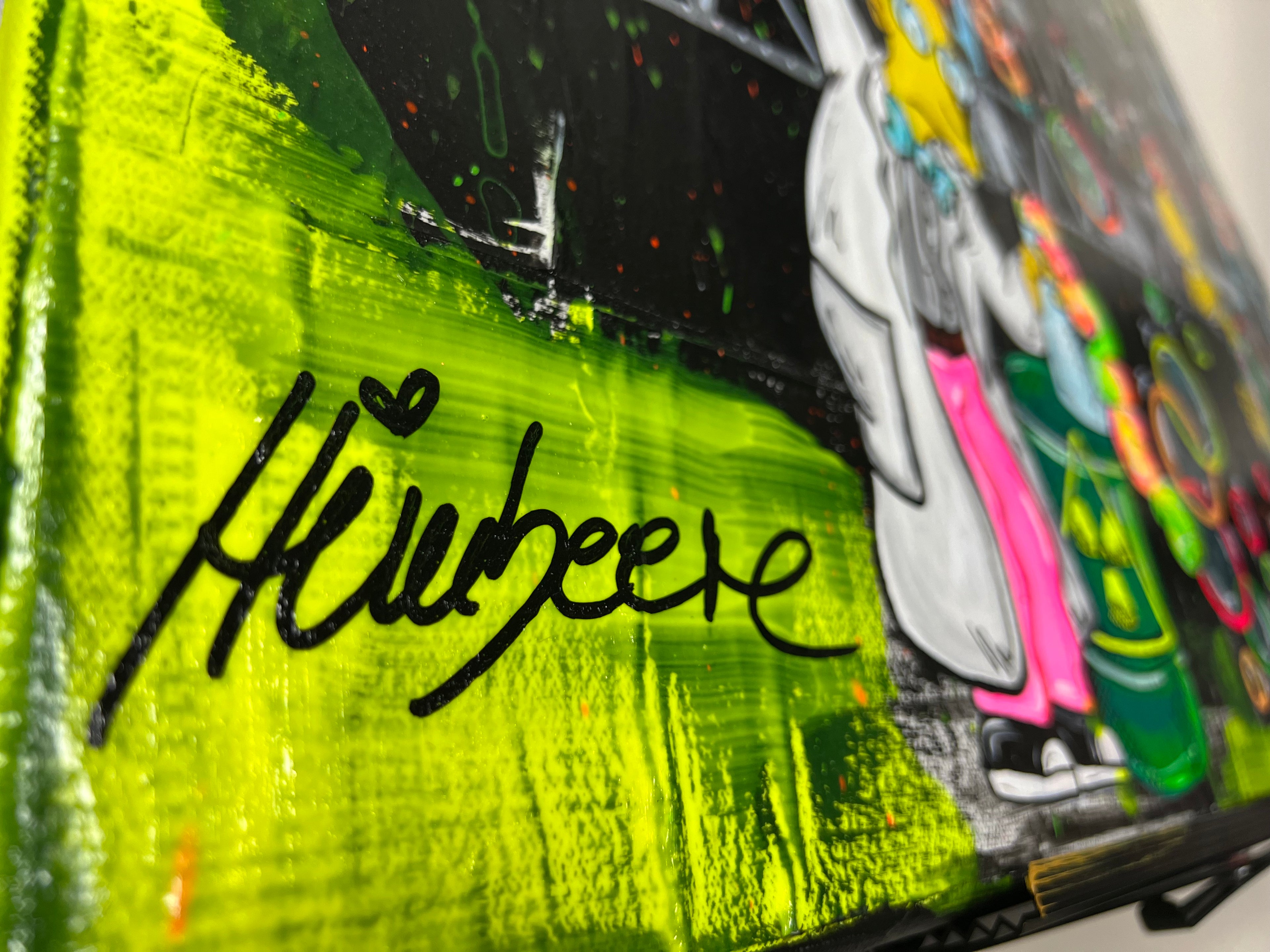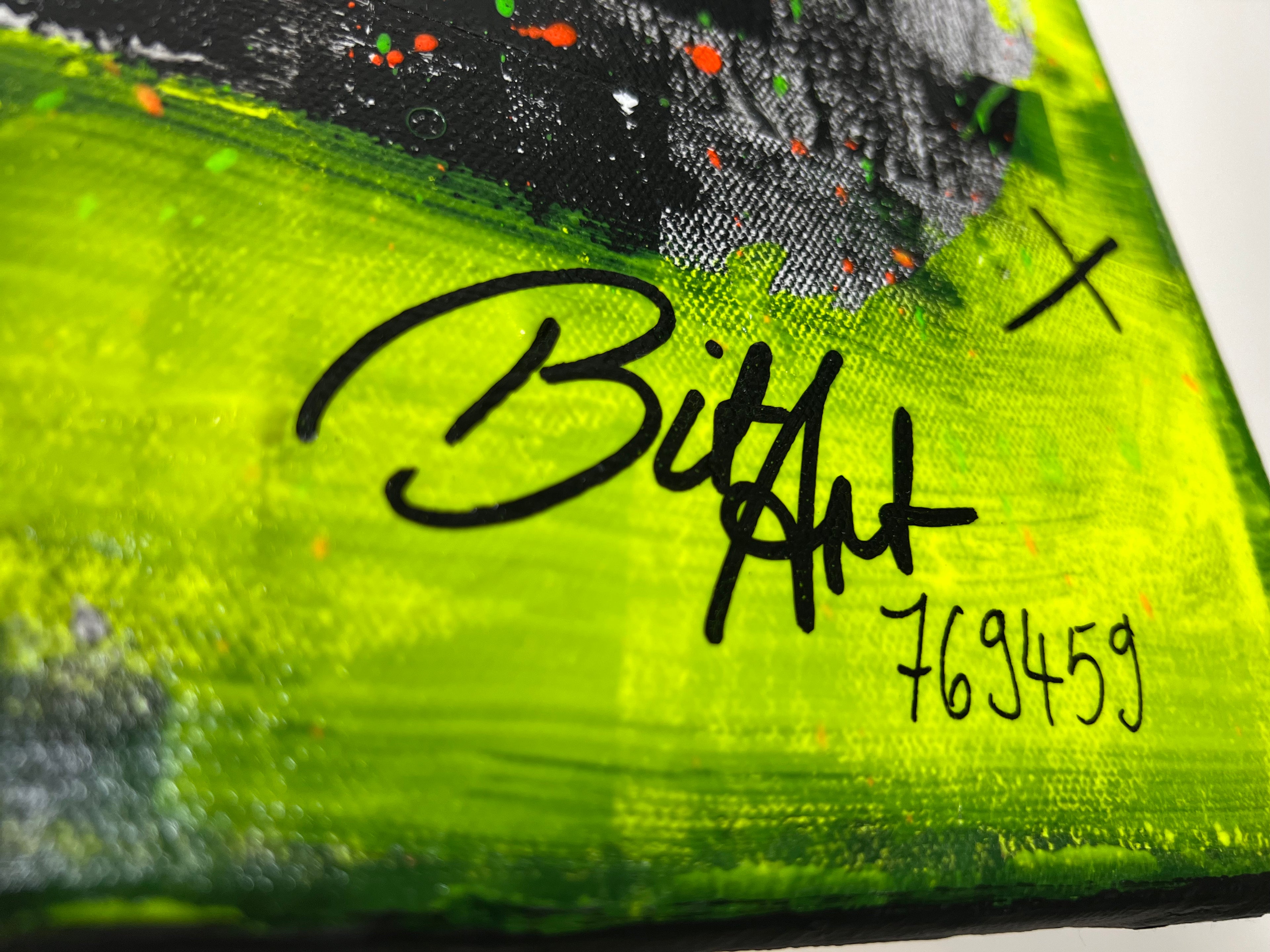 FAQs
How long does delivery take?

Shipping varies. As a rule, you will receive your artwork/fashion within 7-15 working days. Canvas artworks, masterpieces & the like require separate shipping.
Can you pay with Bitcoin?

Yes Bitcoin payments are possible & even desirable.