Bitcoin Bottle $100k
Regular price

Sale price

€799,00
bitcoinselfmades,

it is not yet so far! Bitart's $100k is probably the strongest statement since it was founded at the end of 2020. With this work of art you prove that Bitcoin has a glorious future ahead of it.

But you show much more what a visionary YOU are!

"Plan B" has been forecasting $100k for quite some time - & now also unmanageable, WE!

With this work of art you are part of an elite, an elite that sees things before they happen. YOU have understood Bitcoin, YOU have recognized the influence of Bitcoin on our world, YOU see that BITCOIN changes our thinking, our HABBITS, our VIEWS on GOOD MONEY, SOUND MONEY, DEMOCRATIC MONEY!

So: When bitcoin CRACKS $100k, we want YOU to pop the CAP. TO YOU, TO BITCOIN BUT ABOVE ALL THINGS TO ALL OF US!!

(also available in the "$100k Bundle" with the artwork "king of money")

-now ping on for the artwork details-

ARTWORK DETAILS:

-Dimensions:
36 × 11 × 9.8cm
-Sealed $100k Bitcoin Bottle with contents
- Content :
Sparkling wine, light yellow color with honey and floral notes, fresh, balanced, fruity with fine perlage
-Black as base
- Champagne effect with splashes of paint all over the BTC bottle
- Spotlight Effect : Limited to 21 pieces sold worldwide
- 24K GOLD LEAF processed bottle neck and bottle head

-All over bitcoin logos in gold finish
- Unique metal bottle label with " ₿=$100,000 " stamped
-EXCLUSIVELY manufactured " CASH FOUNTAIN " (unique at Bitart) to sit on after the cork pop
- Cash fountain with black spray- painted $$$ bills and gold leaf finishes
-24k gold-plated bitcoin coin on the cash fountain
- CERTIFICATE OF AUTHENTICITY BTC-BOTTLE (HAHNEMÜHLE)
- Hand- signed with limitation number, date and bitcoin-$ exchange rate on
time of purchase

INCLUDING THE MANUFACTURED WOODEN BIT BOX made from CERTIFIED TIMBER

DETAILS ABOUT " BITBOX ":

Dimensions: 36 x 12 x 12 cm
-High quality wooden bit box with inscription "100k"

-24k gold-plated bitcoin coin on the front
-Acrylic spray technique gold
-Integrated greeting card from Bitart
-Welcome message "Welcome to the Moon" in gold finish

NOTE: EVERY BITCOIN BOTTLE "$100k" IS UNIQUE, THE ARTWORK SHOWN HERE DIFFERS FROM THE ACTUAL ORDERED ONE. DIFFERENCES ARE IN THE FORM OF THE SPRAY GRAPHICS. THE STYLE BASE IS IDENTICAL. THE DELIVERY TIME IS 15-25 BUSINESS DAYS. SALE FROM 18.

Details on the content of the Bitcoin Bottle $100k

"Cava is Spain's iconic sparkling wine style. Traditional grape varieties Maccabeo, Parellada and Xarel-Lo are used for our cava.

The Cava comes from the Penedes region, the wine region southwest of Barcelona. Produced using the traditional method, it is aged and aged in the cellars of Saint Sadurni d'Anoia.

The traditional method means that the wine has been bottled for 9 months, allowing a natural fermentation process to allow bubbles to form. The sparkling wine has a light yellow color with honey and floral notes, fresh, balanced, fruity with a fine perlage. The cava is ideal as an aperitif or with fish, seafood, white and red meat. The serving temperature is between 6 and 8 degrees Celsius." (special thanks to Jan from studiozwaard for the cooperation. Description of ingredients: https://www.studiozwaard.nl/product/btc100k/)



Pay with Bitcoin

Contact us at kontakt@bitart-shop.de
Safe shipping

We ensure that your artwork arrives safely with you.
Hurry, only 16 items left in stock!
shares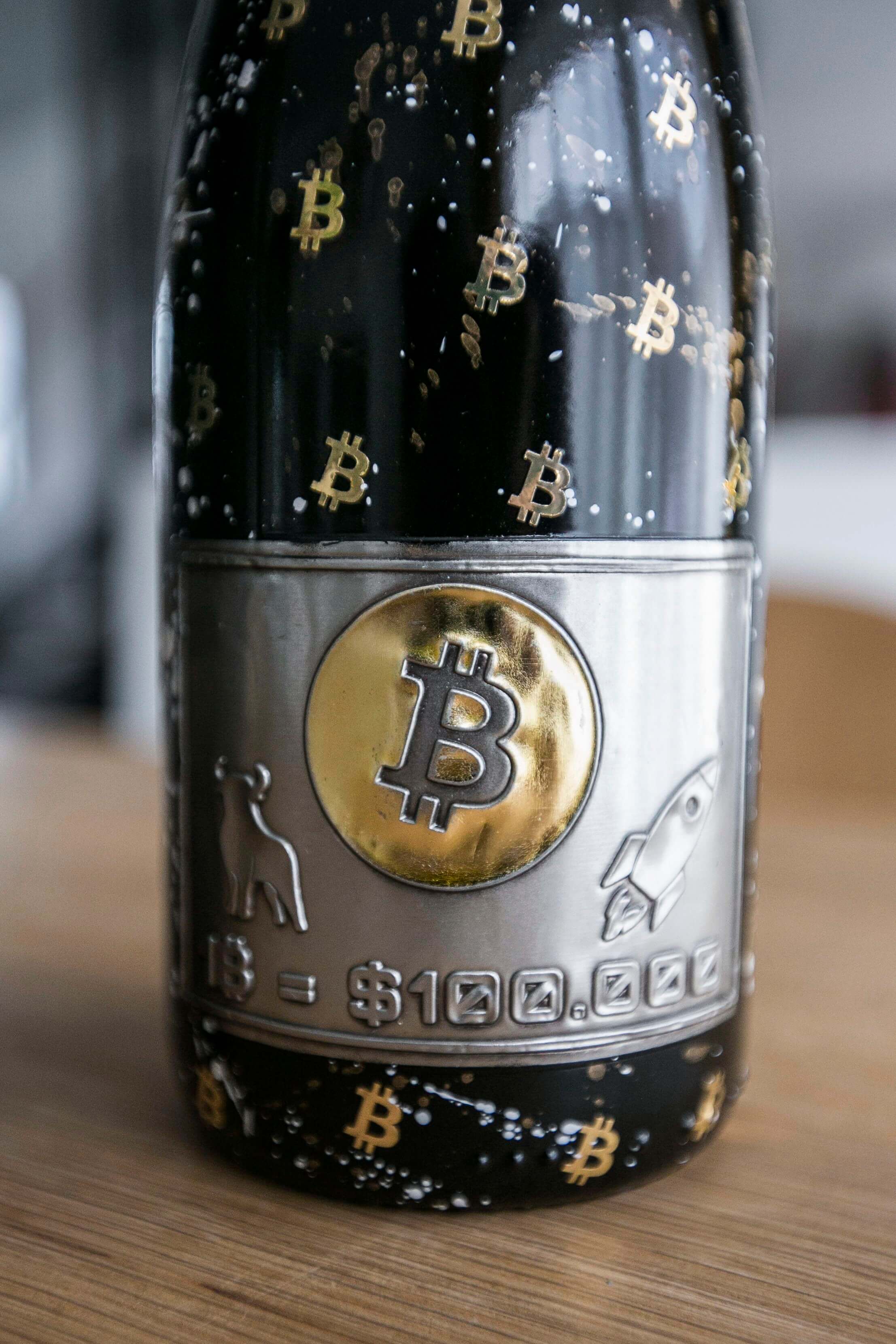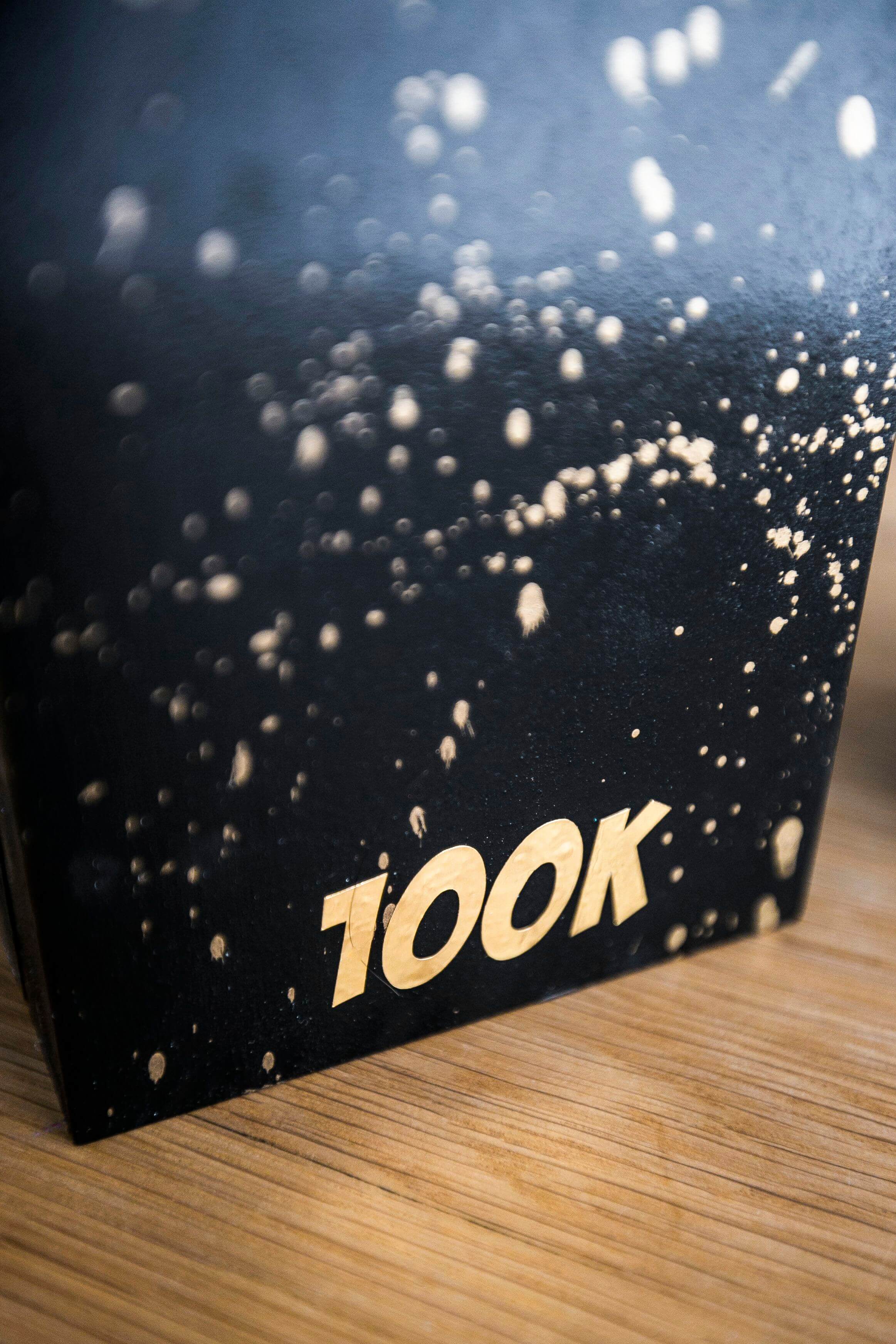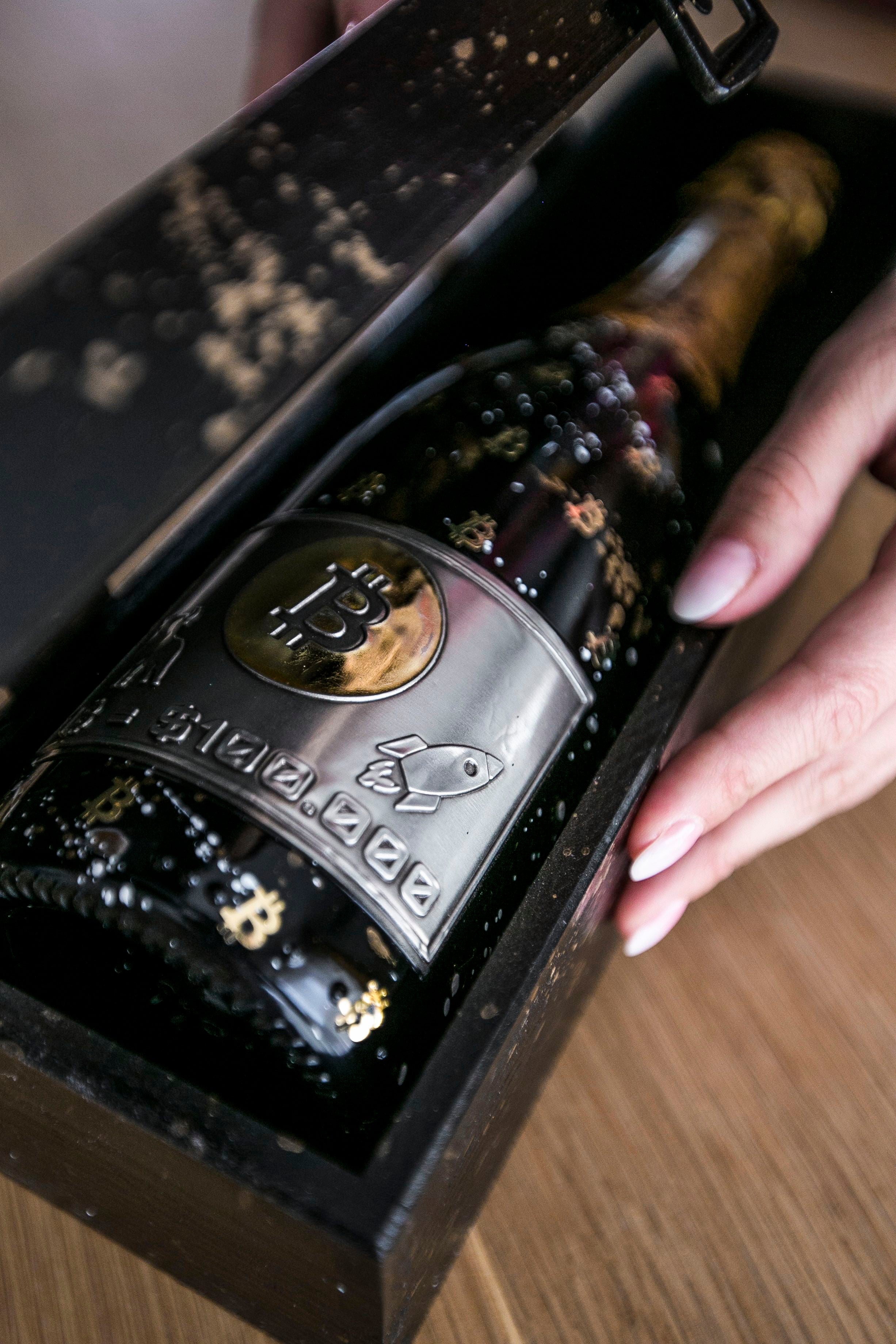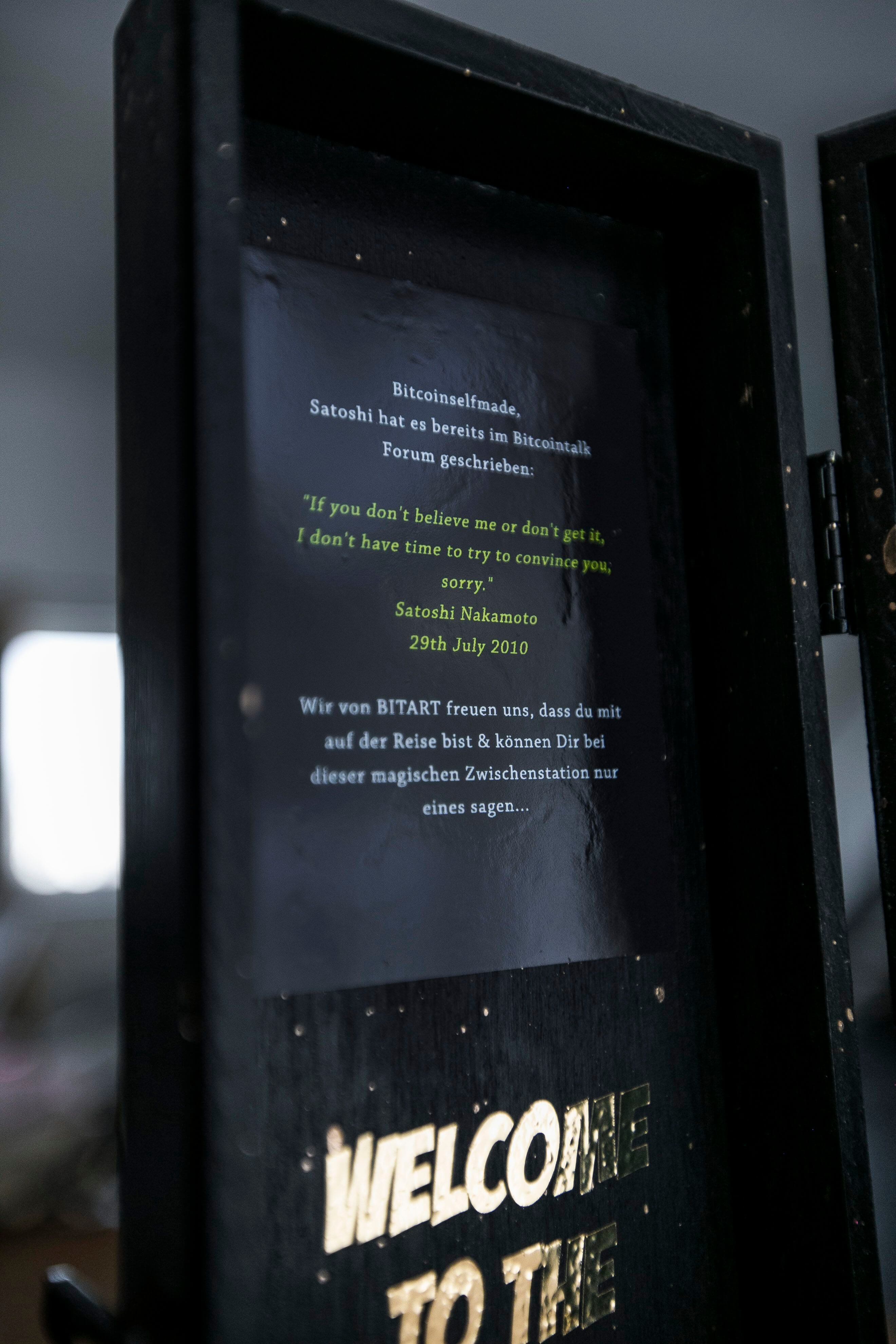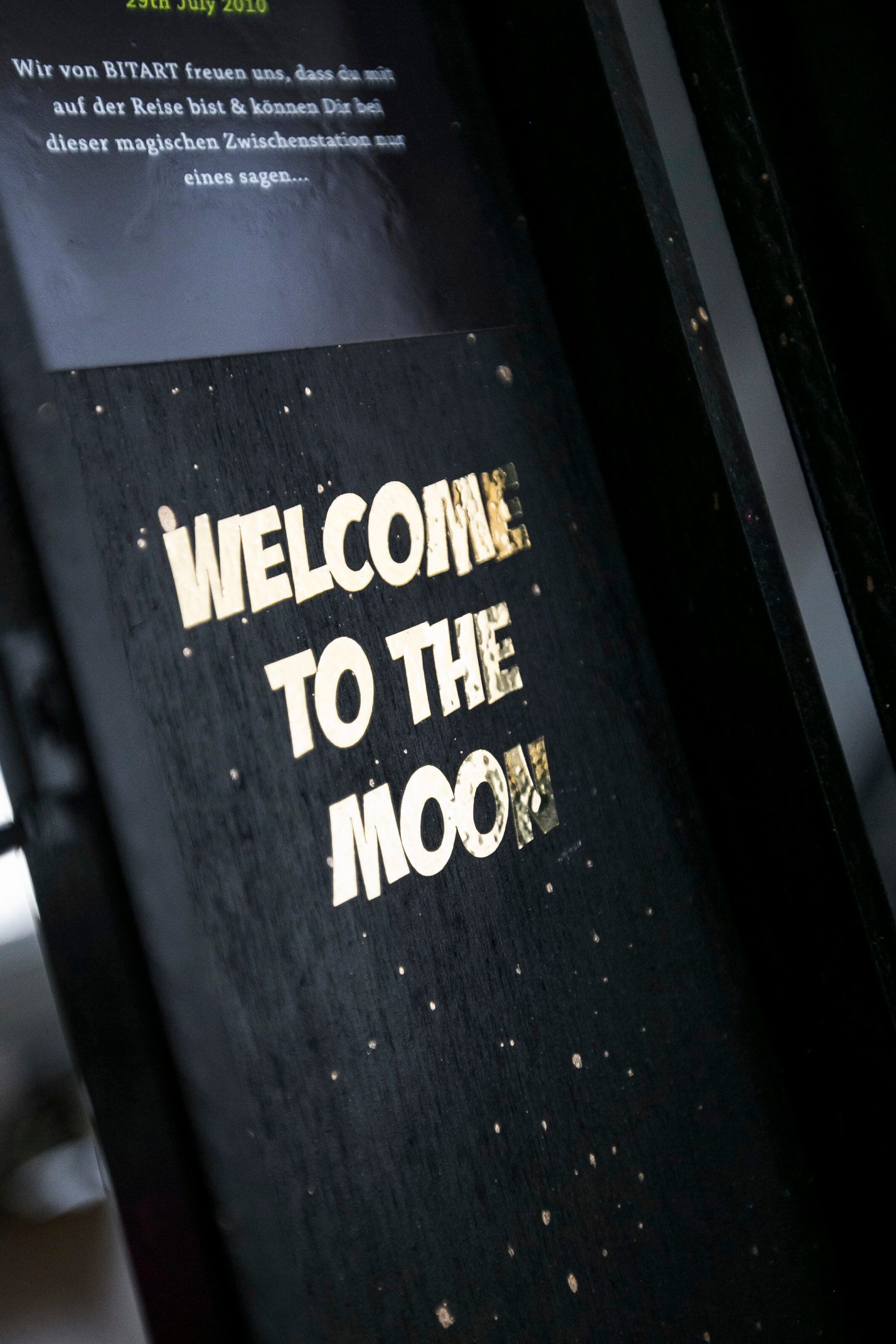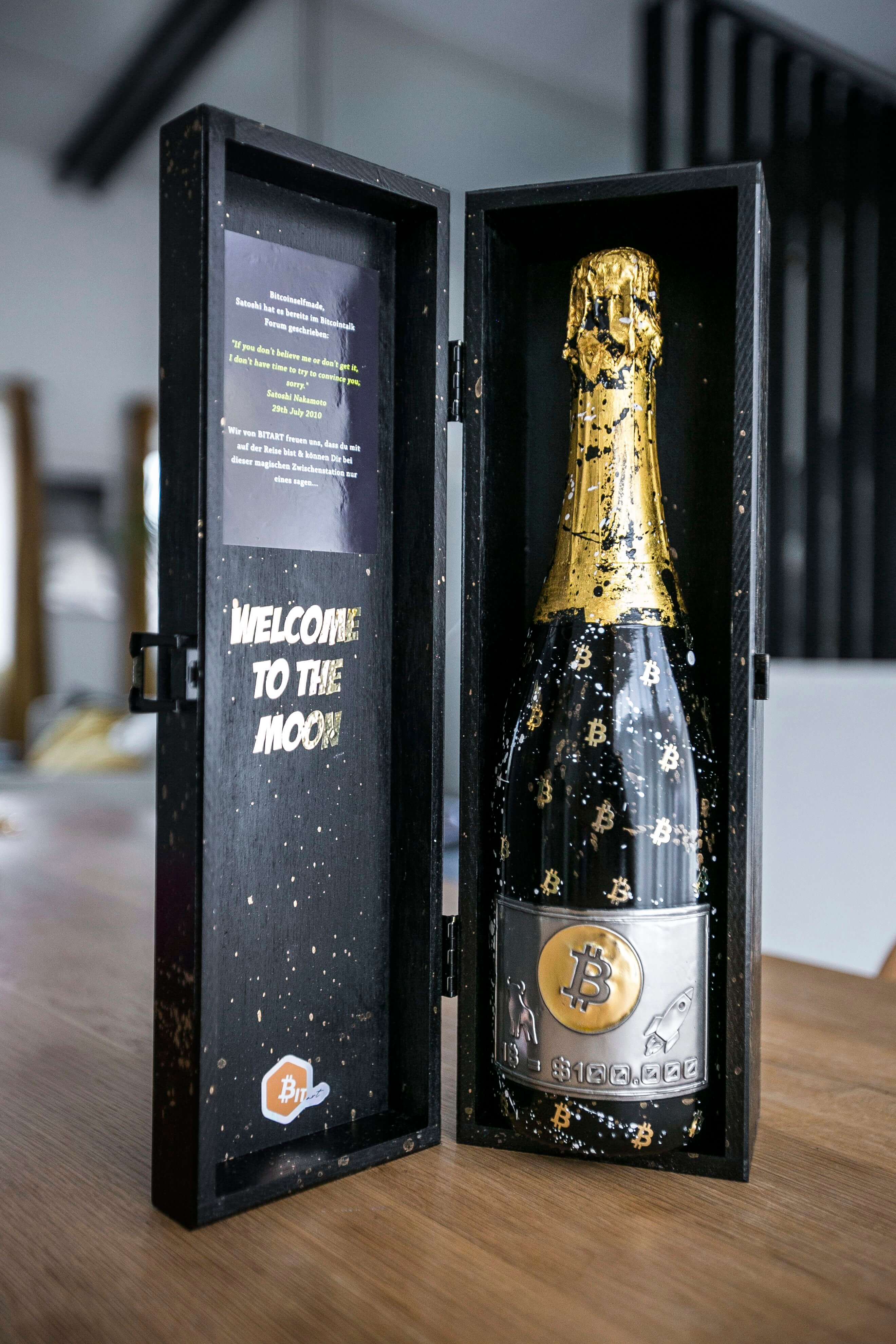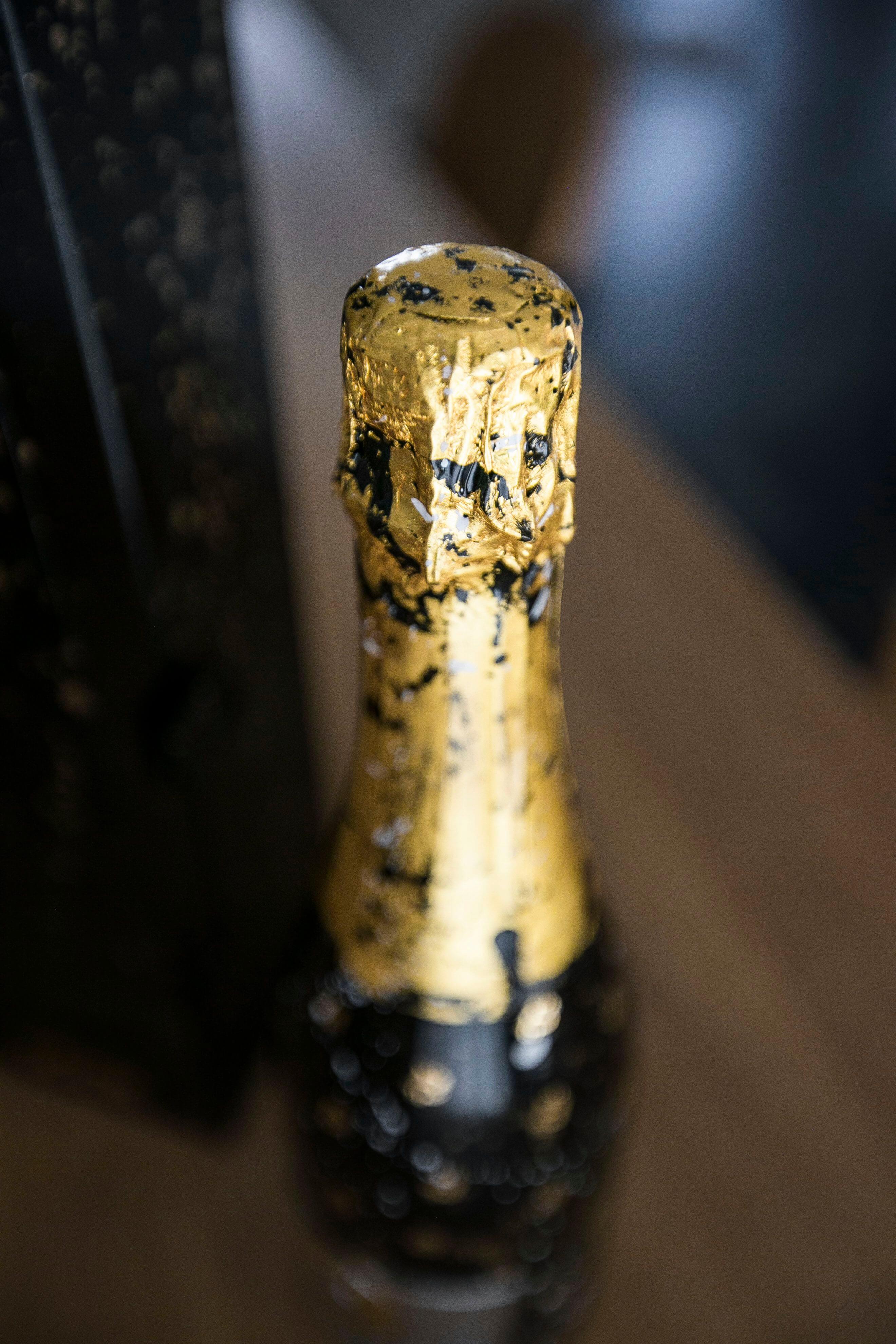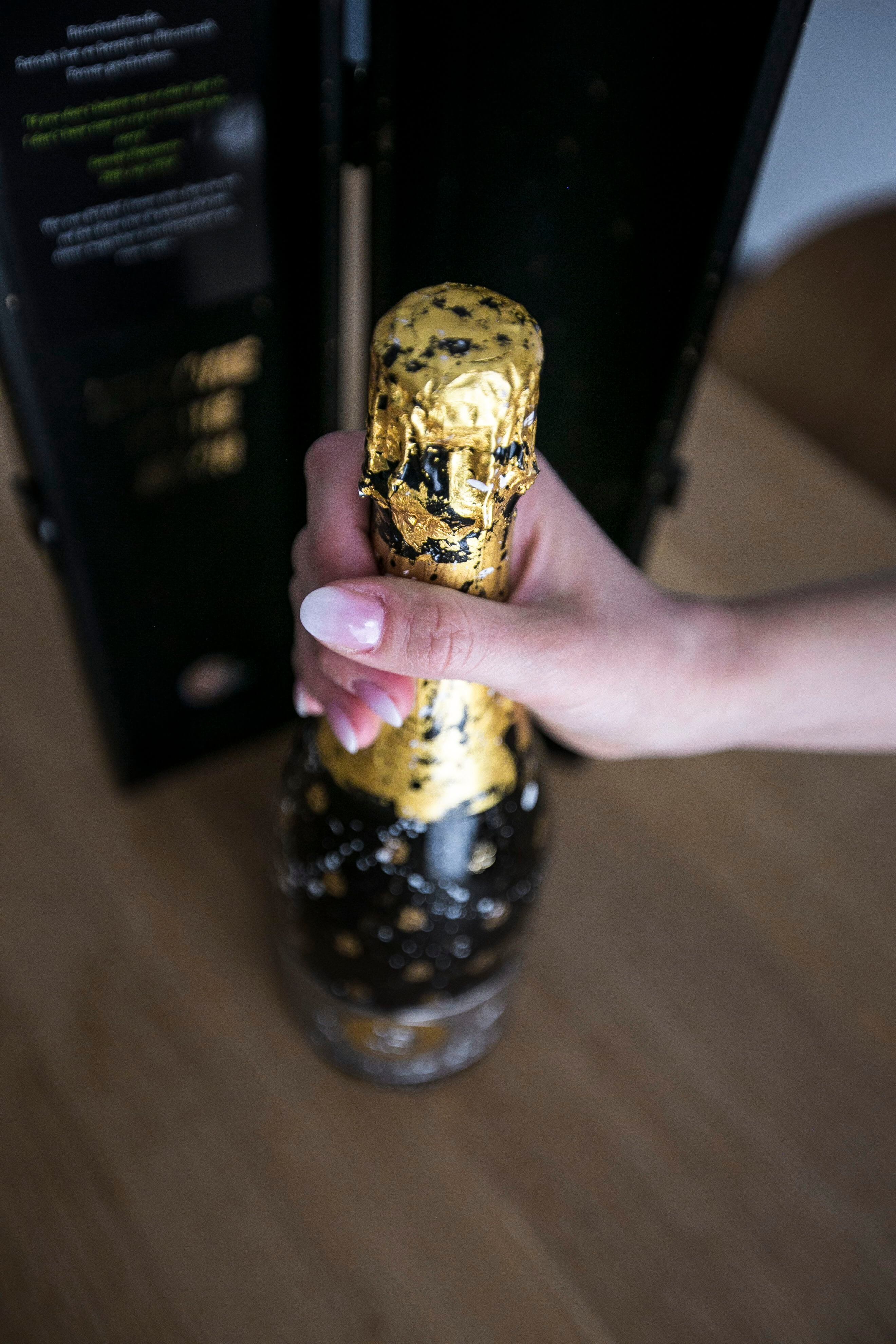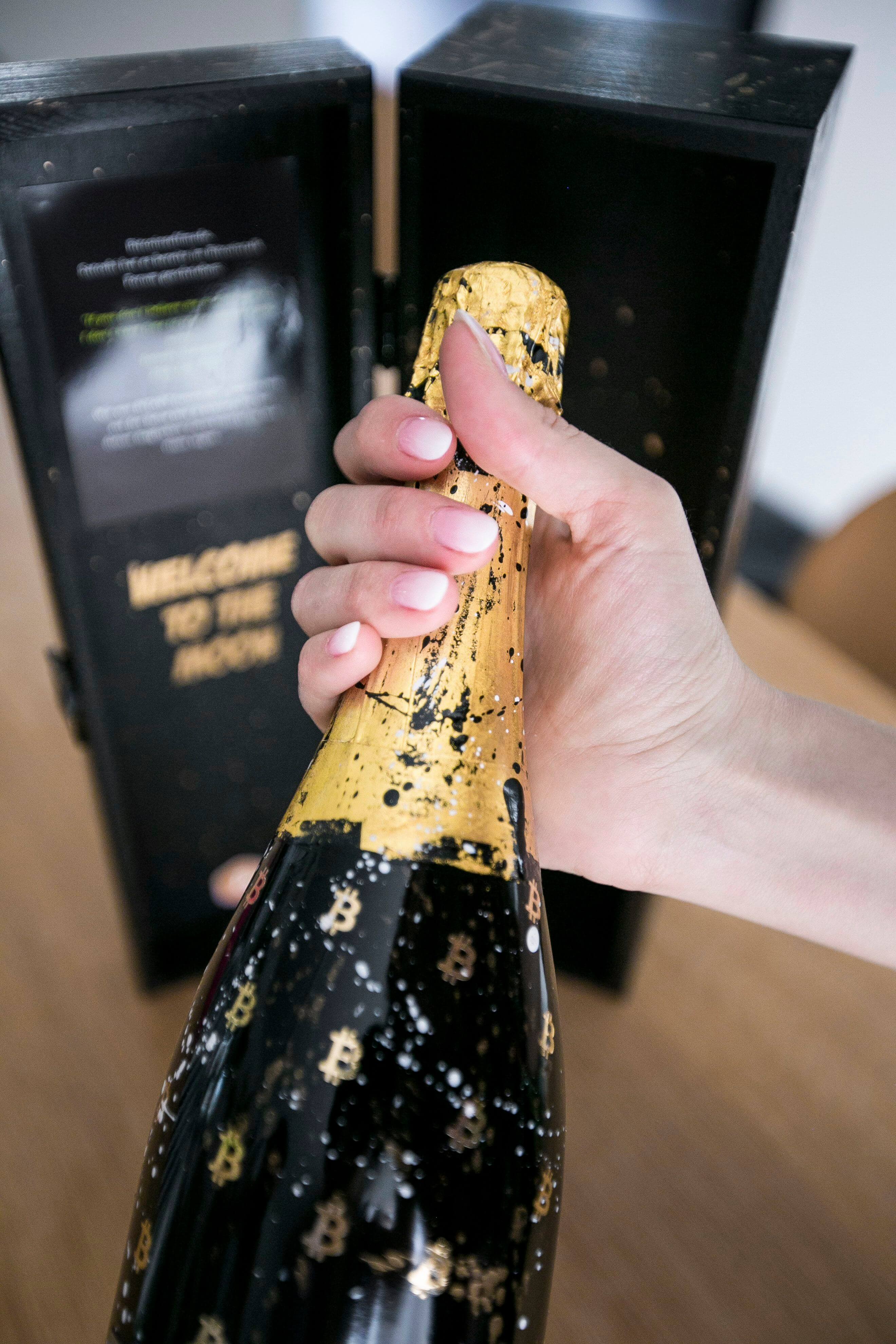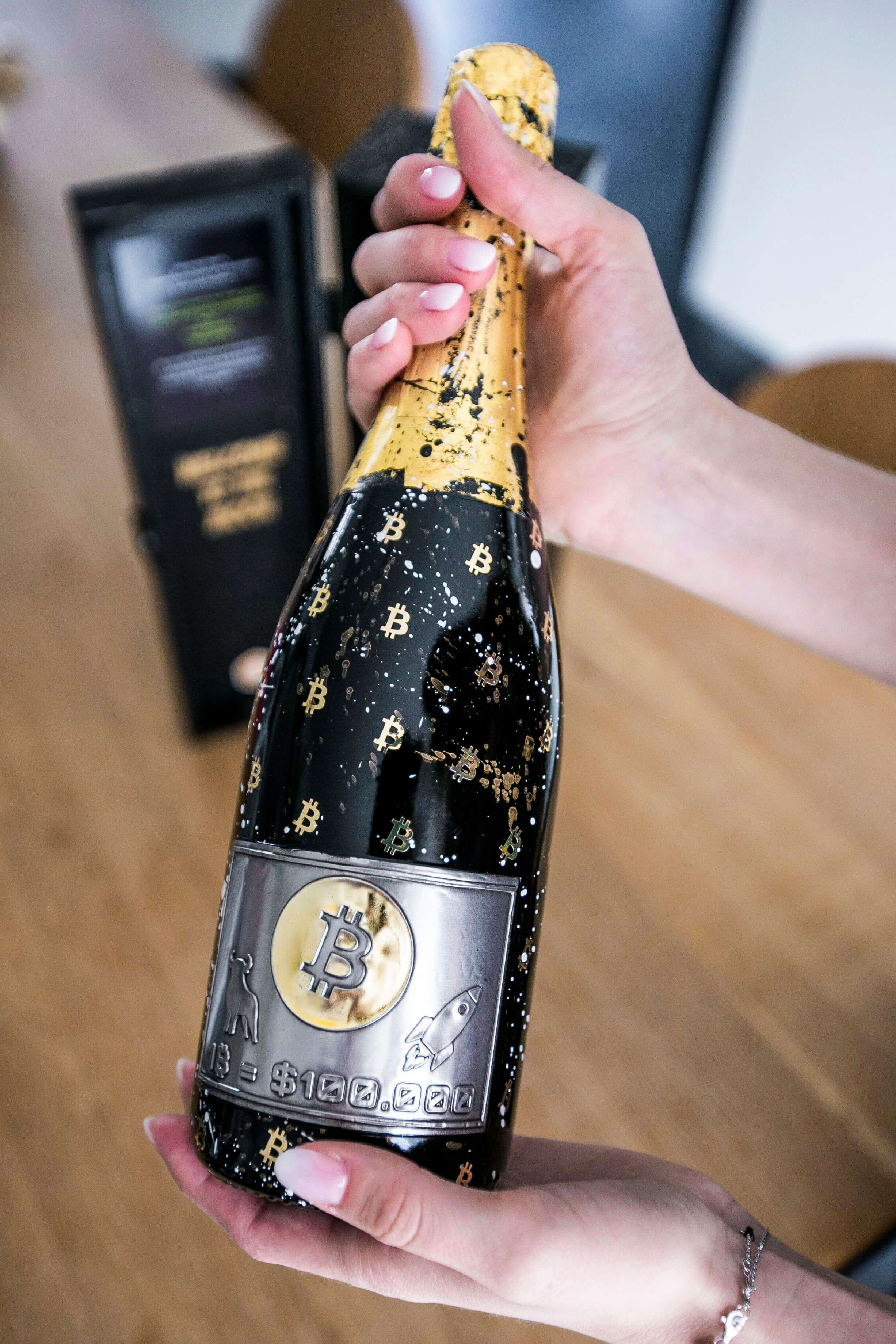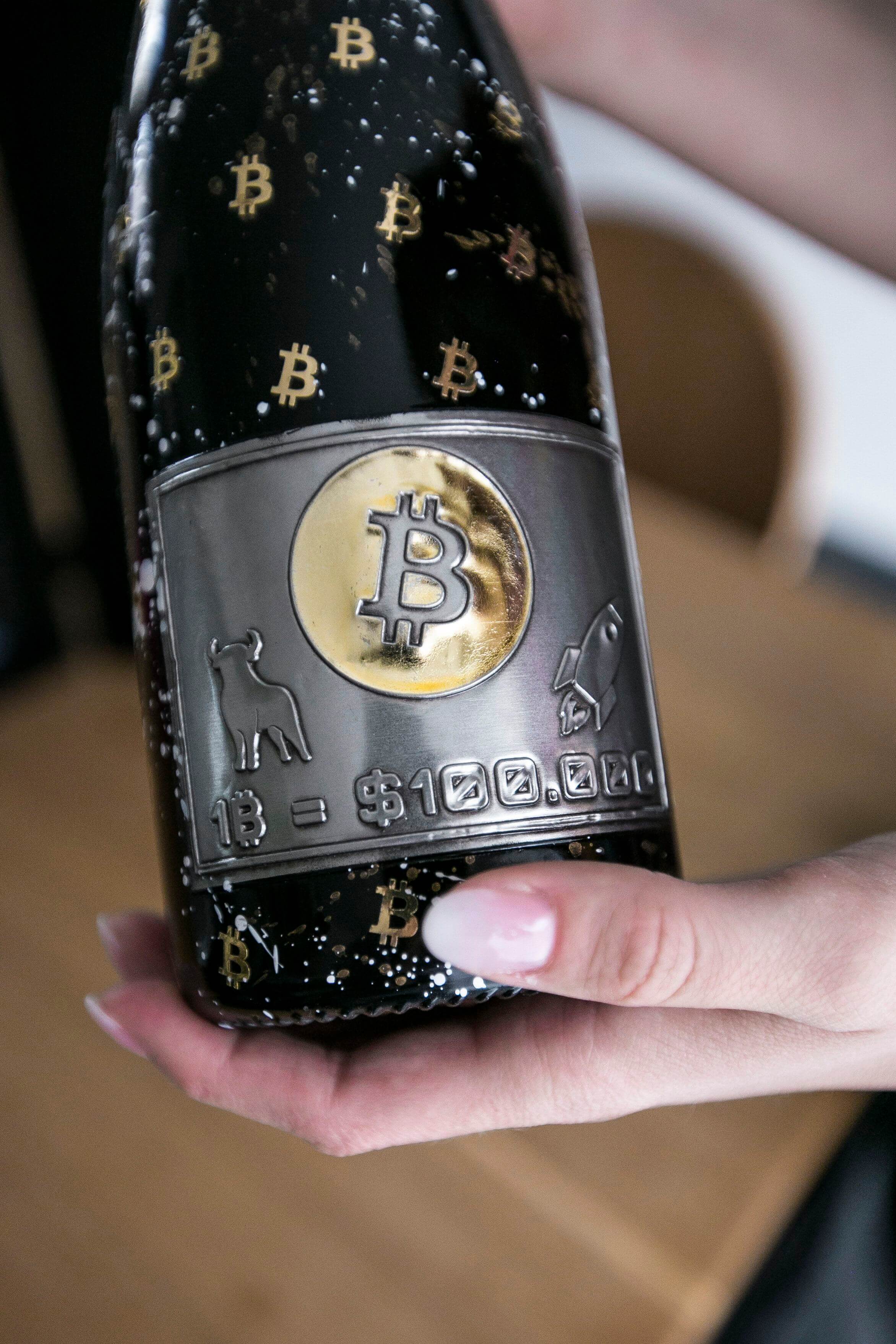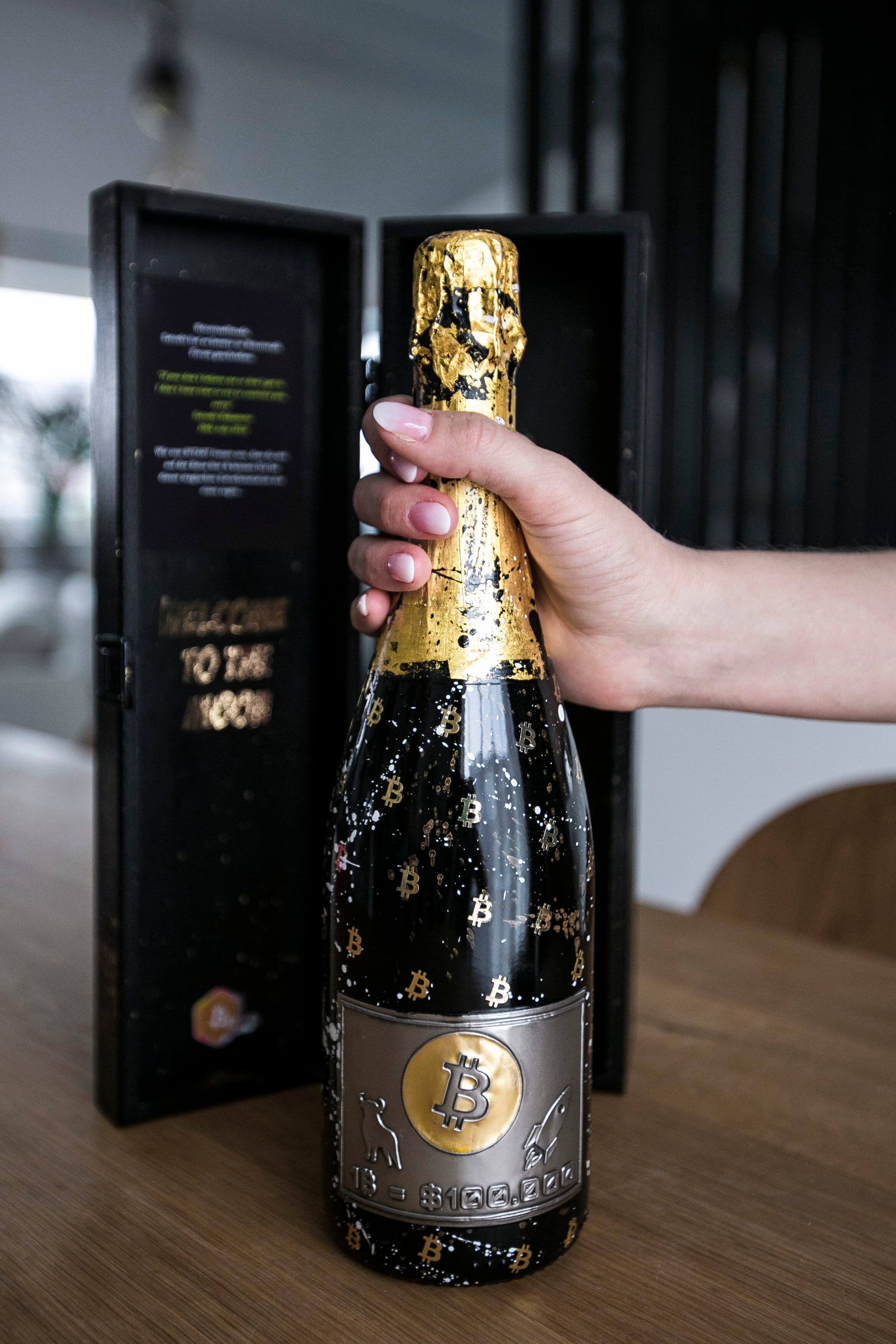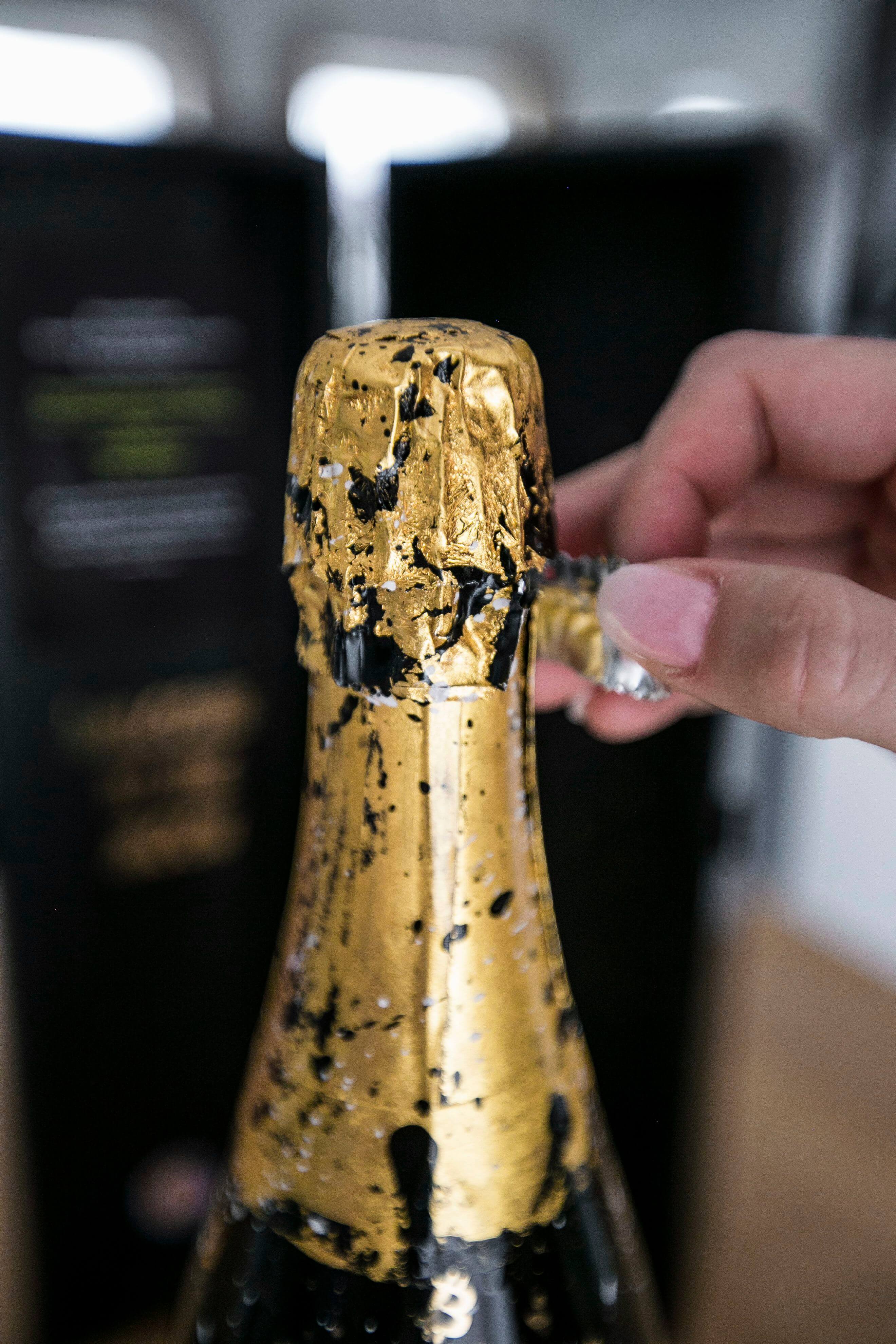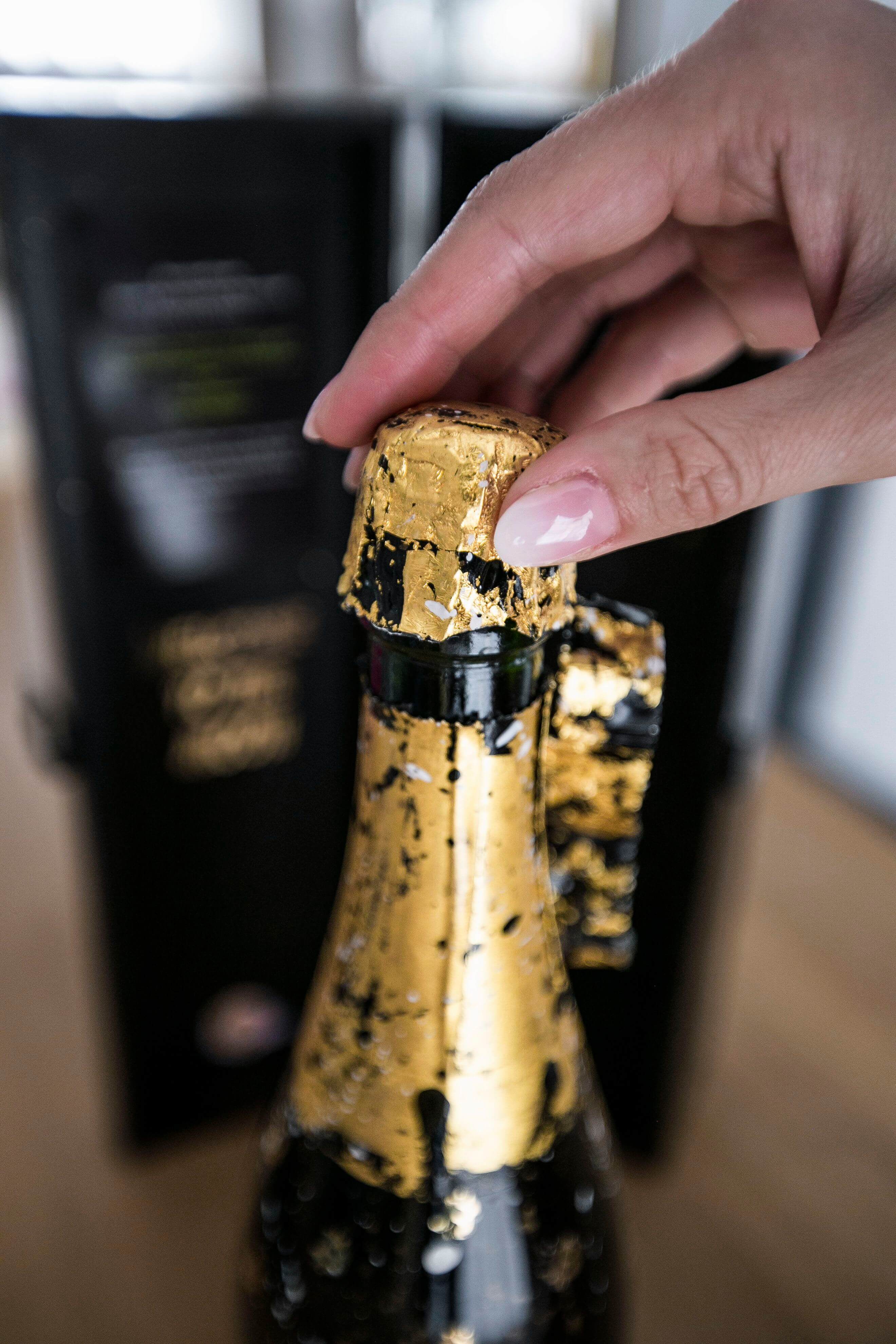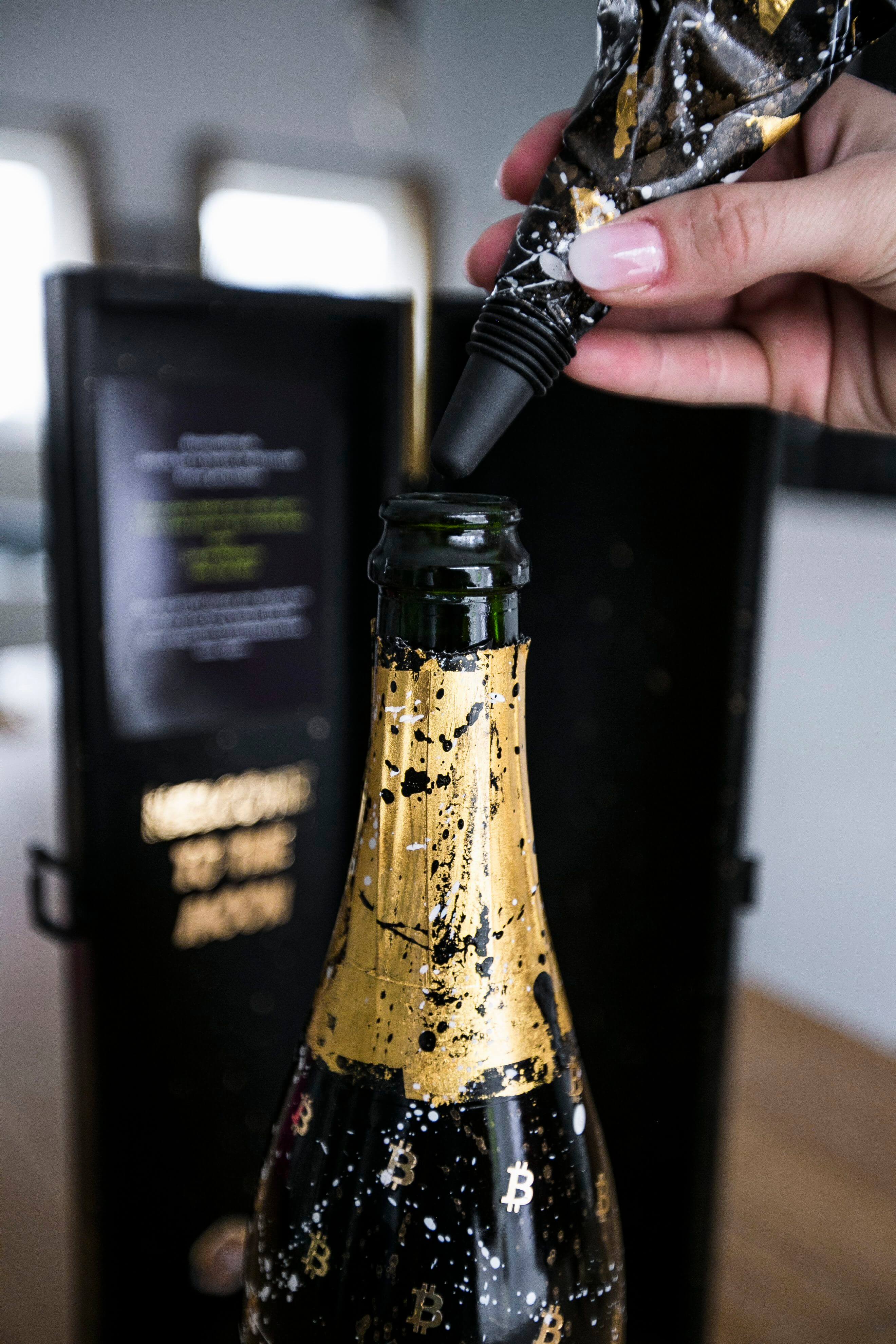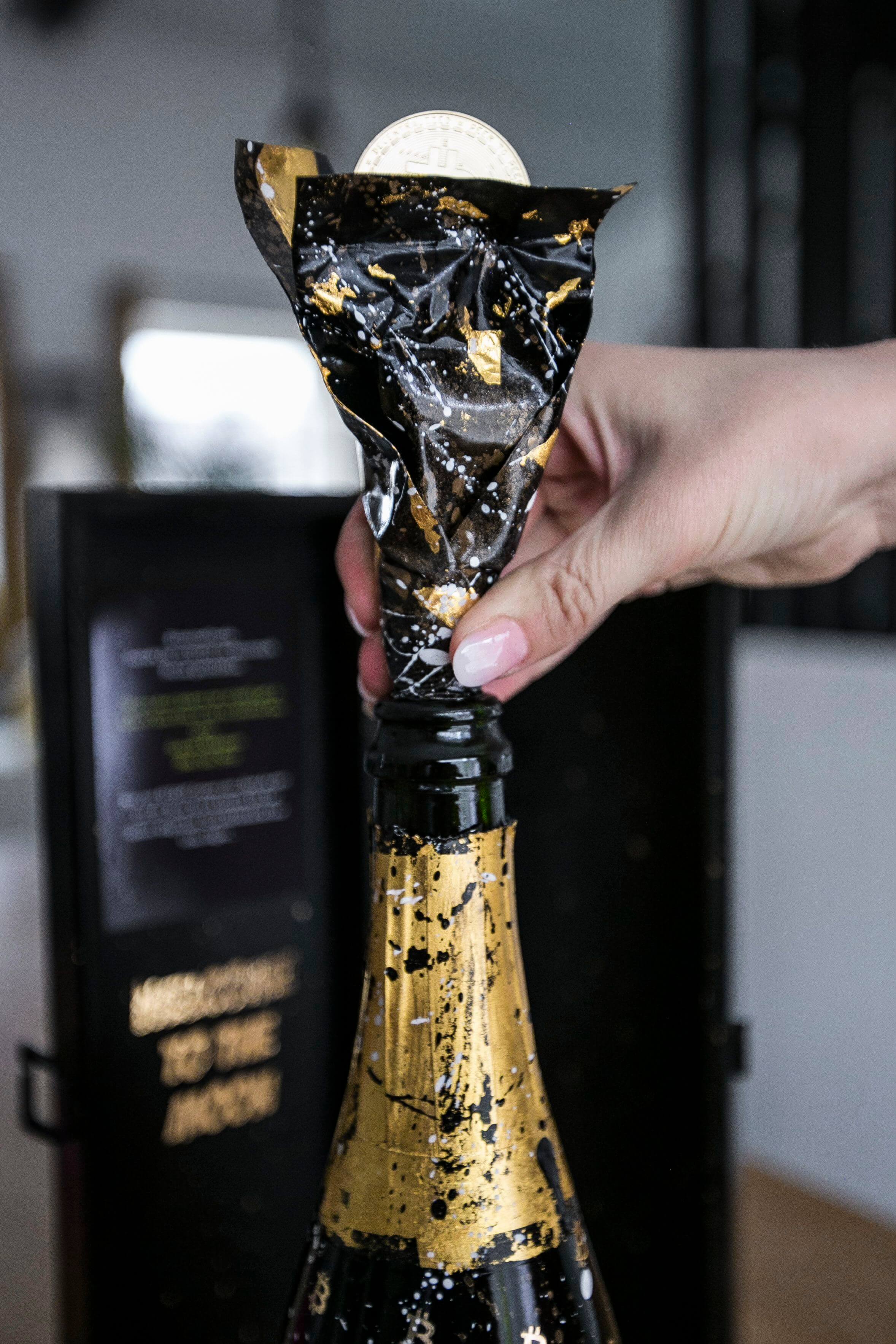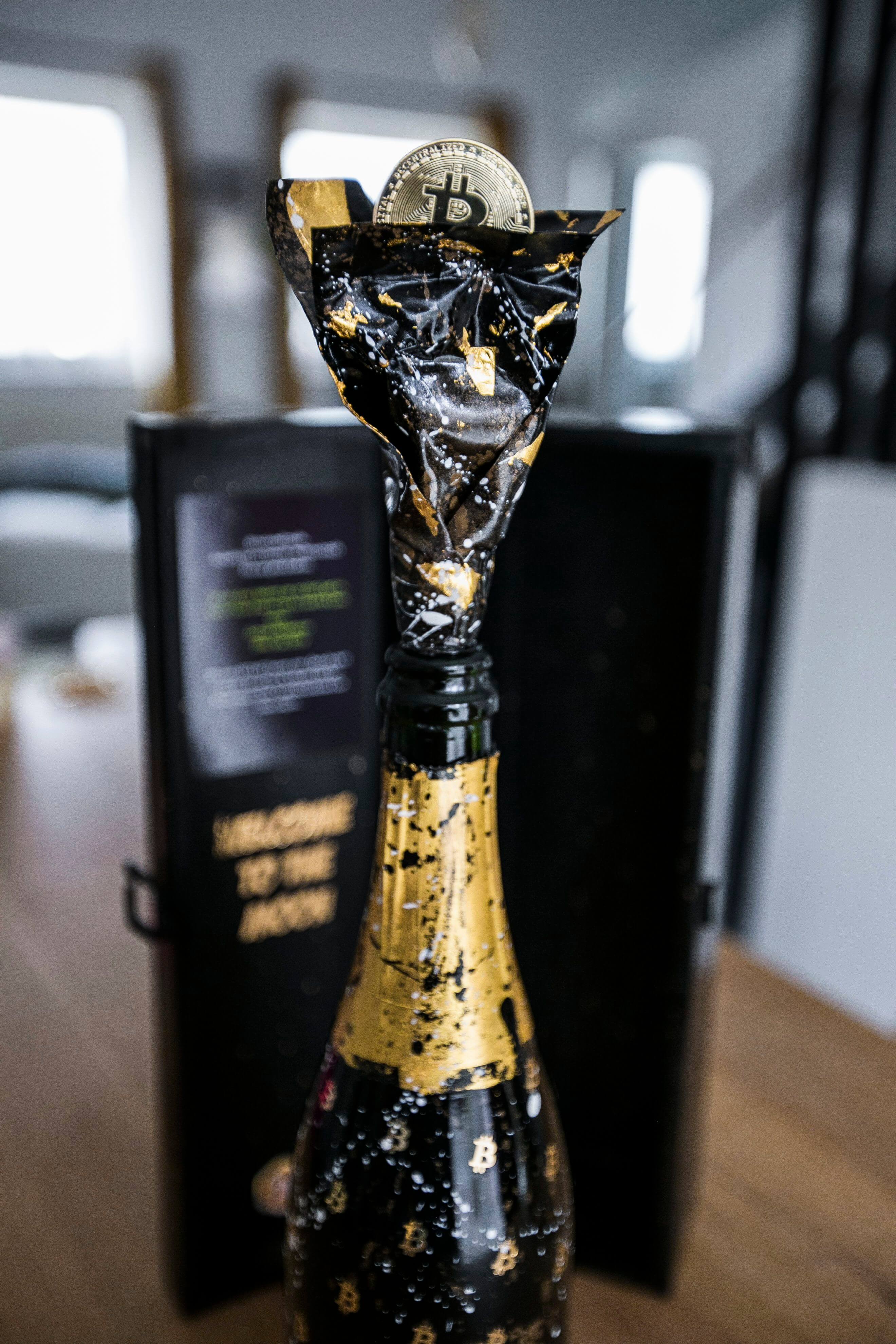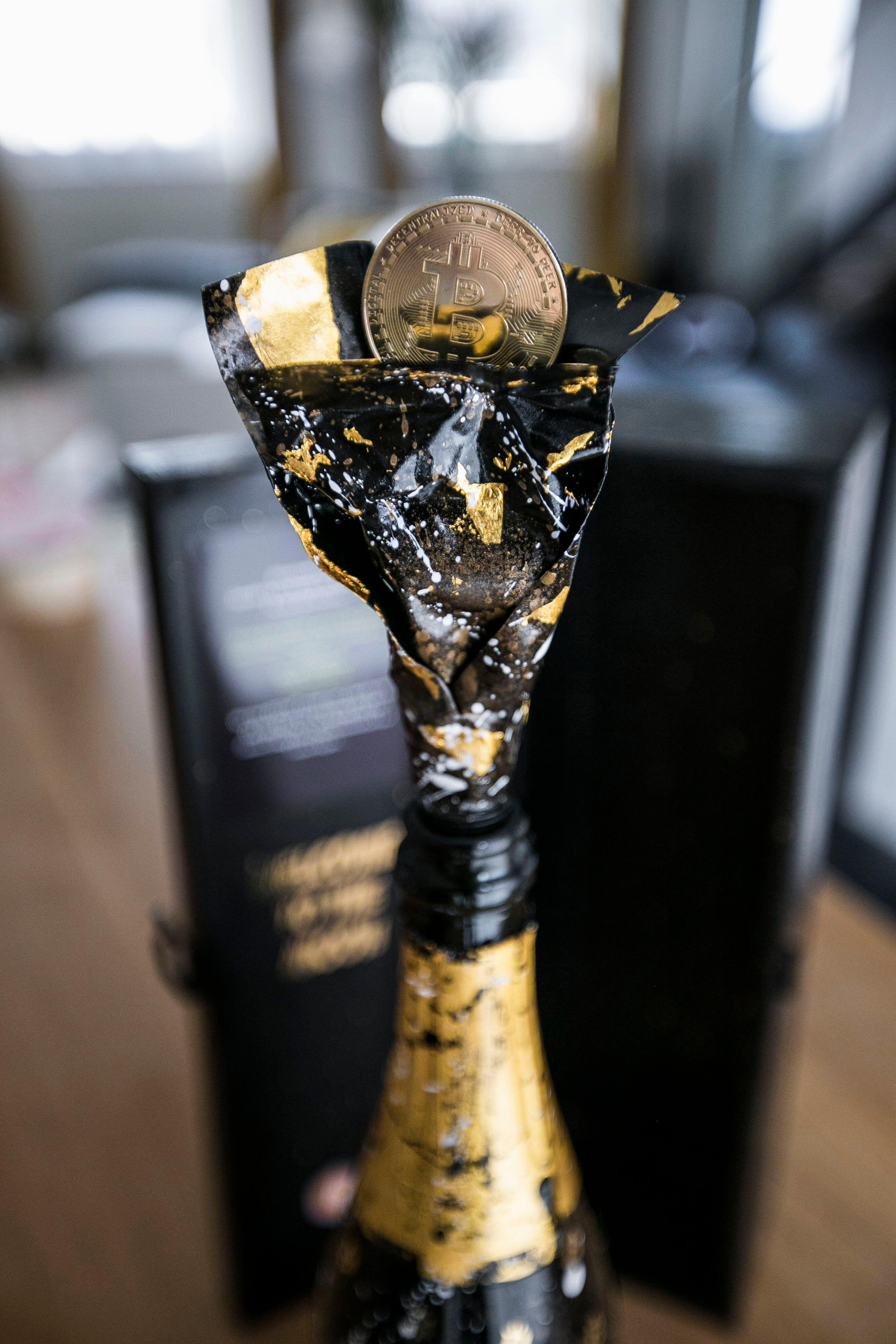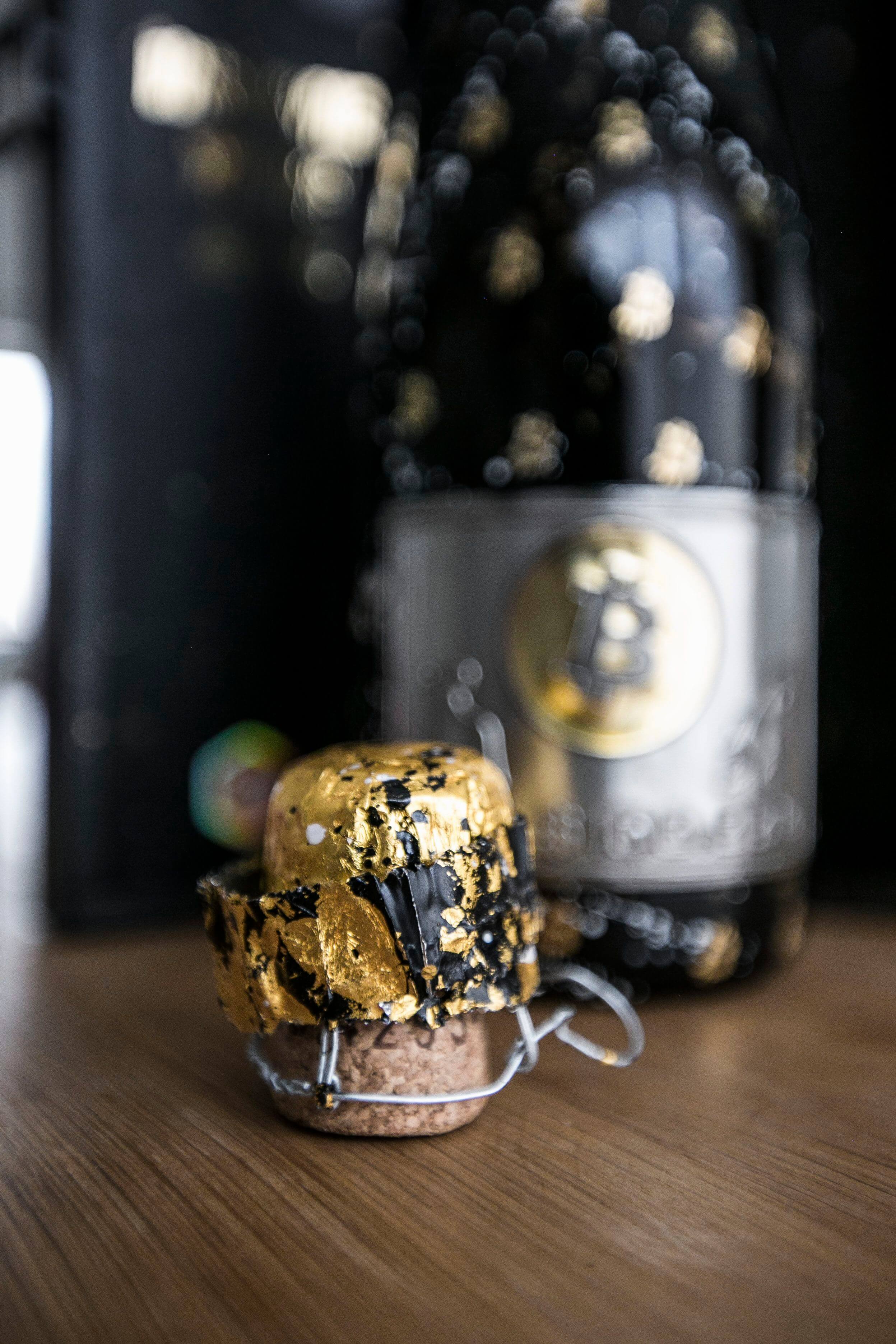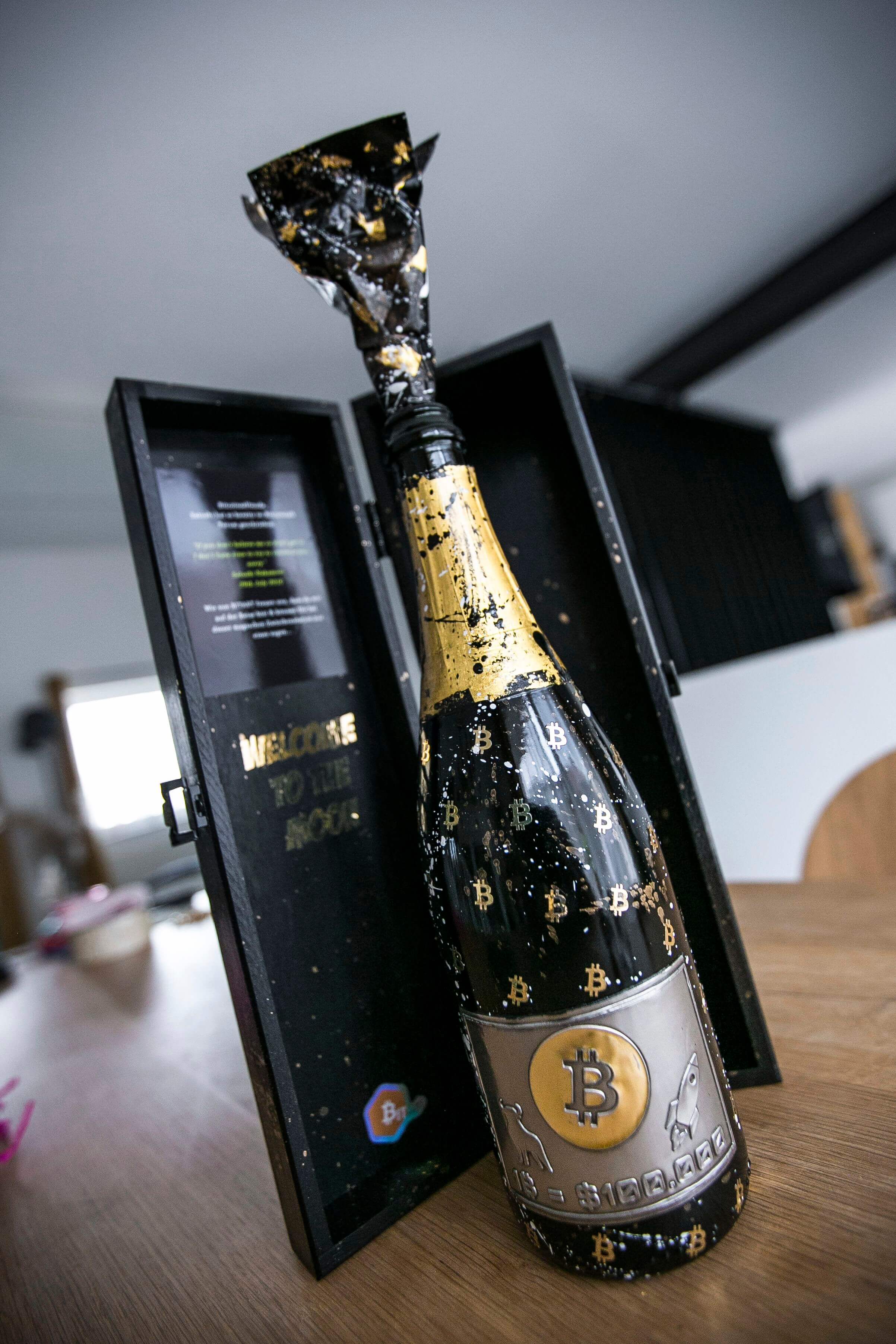 FAQs
How long does delivery take?

Shipping varies. As a rule, you will receive your artwork/fashion within 7-15 working days. Canvas artworks, masterpieces & the like require separate shipping.
Can you pay with Bitcoin?

Yes Bitcoin payments are possible & even desirable.