TAKE THE ORANGE PILL
Regular price

Sale price

€109,00
"After this, there is no turning back. You take the blue pill — the story ends, you wake up in your bed and believe whatever you want to believe. You take the orange pill — you stay in Wonderland, and I show you how deep the rabbit hole goes." - 21 Lessons



The Bitcoin rabbit hole is versatile. Bitcoin is about philosophy, economics, ecology, monetary theory/history & so much more. Once you dive, there's no turning back. The absolute scarcity, the decentralization, the ability to get by without intermediaries, the rules, the mathematics - nothing has fascinated people as much as Bitcoin since the Internet. If you take the blue pill, you wake up in your bed & believe whatever you want to believe - FIATMONEYSLAVERY.. If you take the orange pill, you stay in Bitcoin Wonderland & we'll show you how deep the rabbit hole goes..


Product Details:
STATEMENT: TAKE THE ORANGE PILL
WORLDWIDE UNIQUE - DESIGN BY bitart x program_0
Material: high-quality plastic, LED E24 socket, illuminant max. 40 watts
Dimensions: diameter 135mm, height 370mm
LED bulbs can be replaced by opening the ORANGEPILL
Lamp can be switched on and off - switch on the cable
₿ hologram effect
protect from direct sunlight
Article for pre-order - DELIVERY TIME VARY - SHIPPING FROM 01/02/2023
Pay with Bitcoin

Contact us at kontakt@bitart-shop.de
Safe shipping

We ensure that your artwork arrives safely with you.
Hurry, only 4 items left in stock!
shares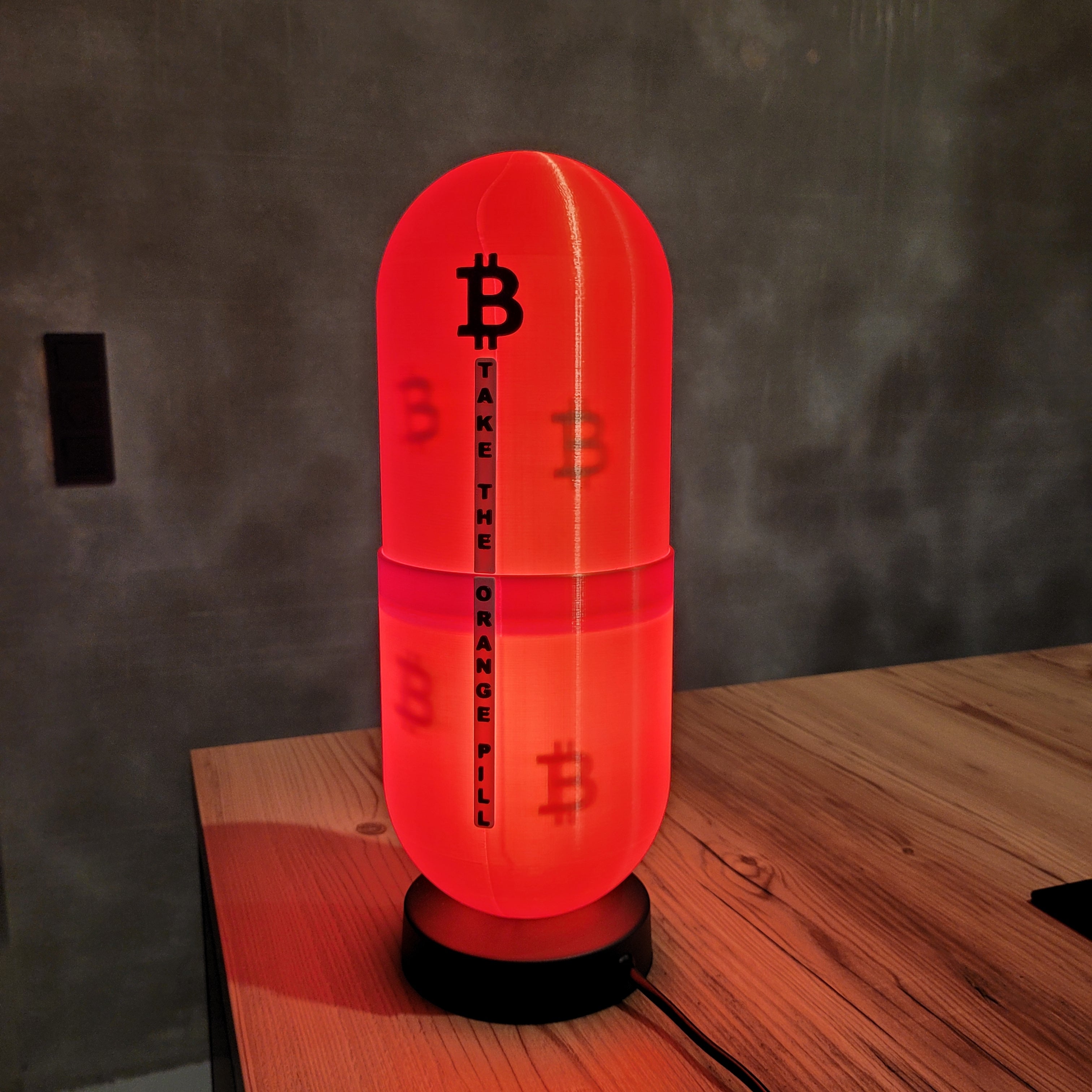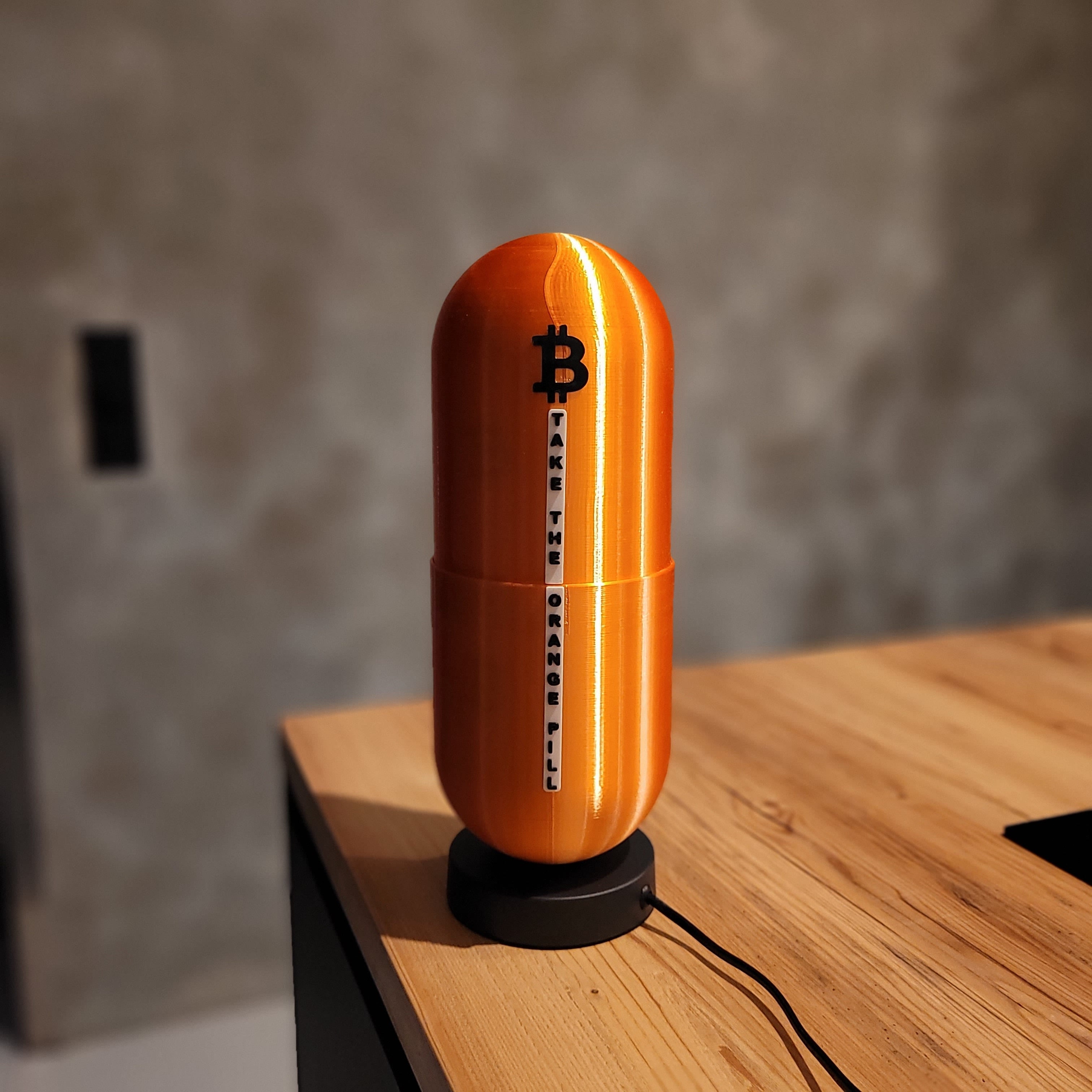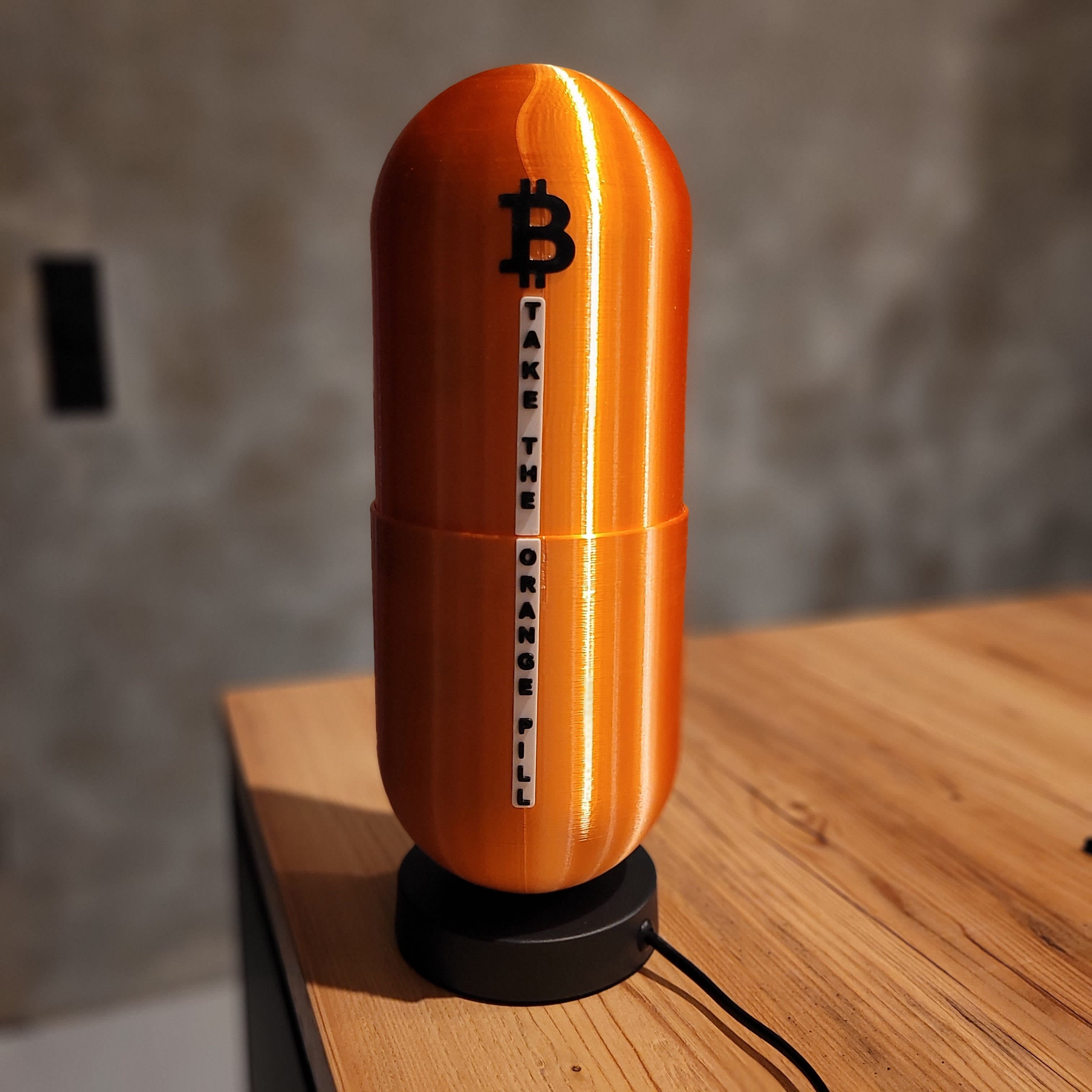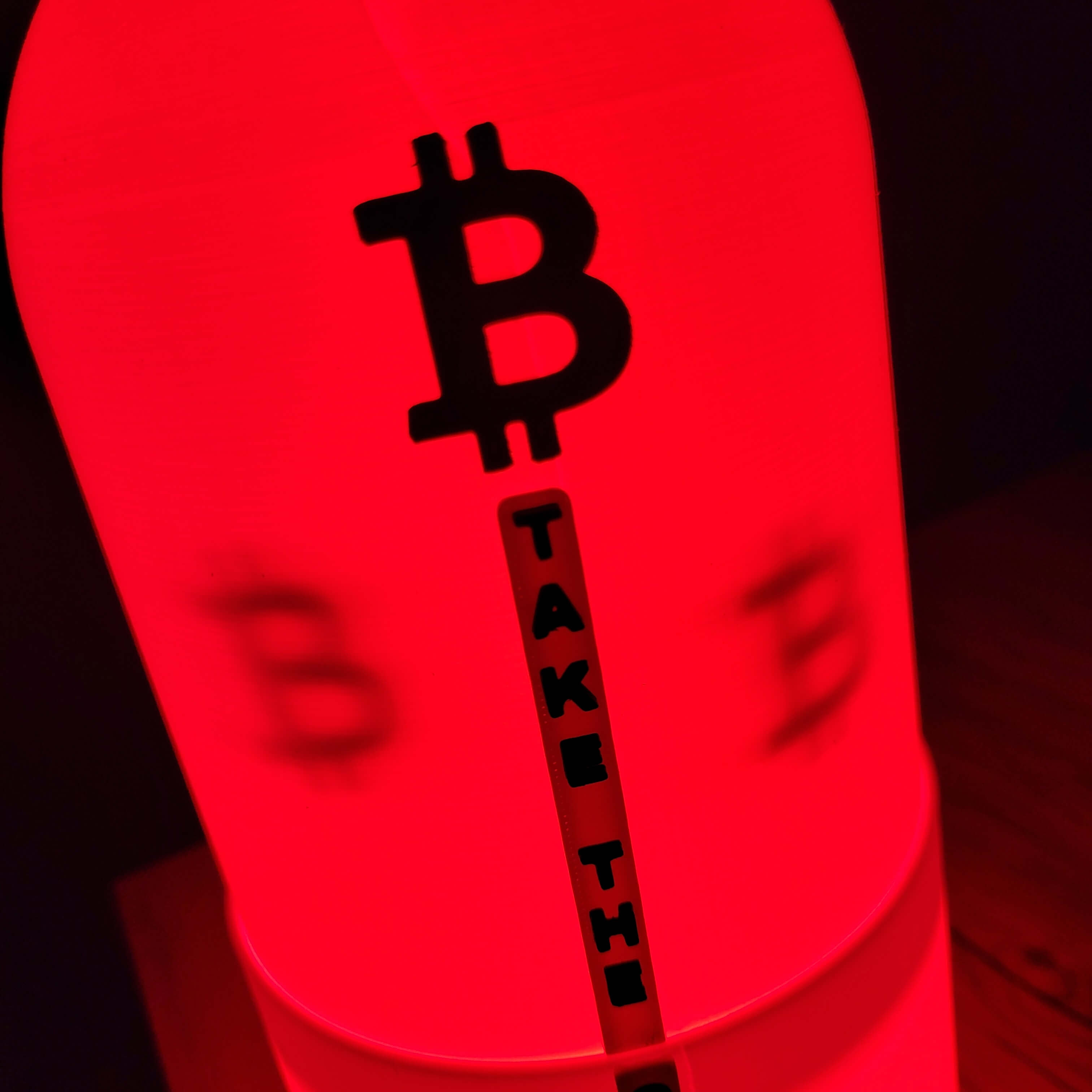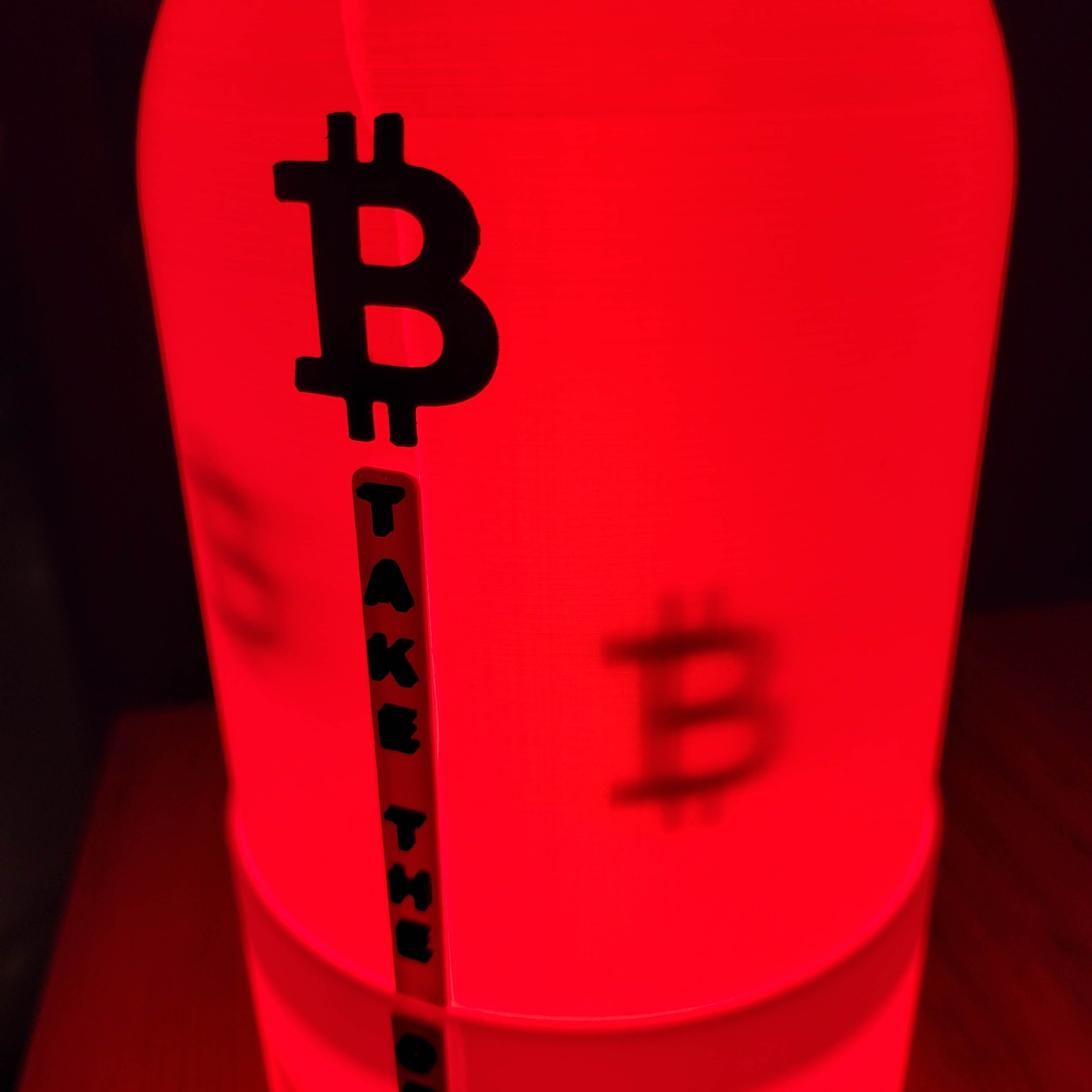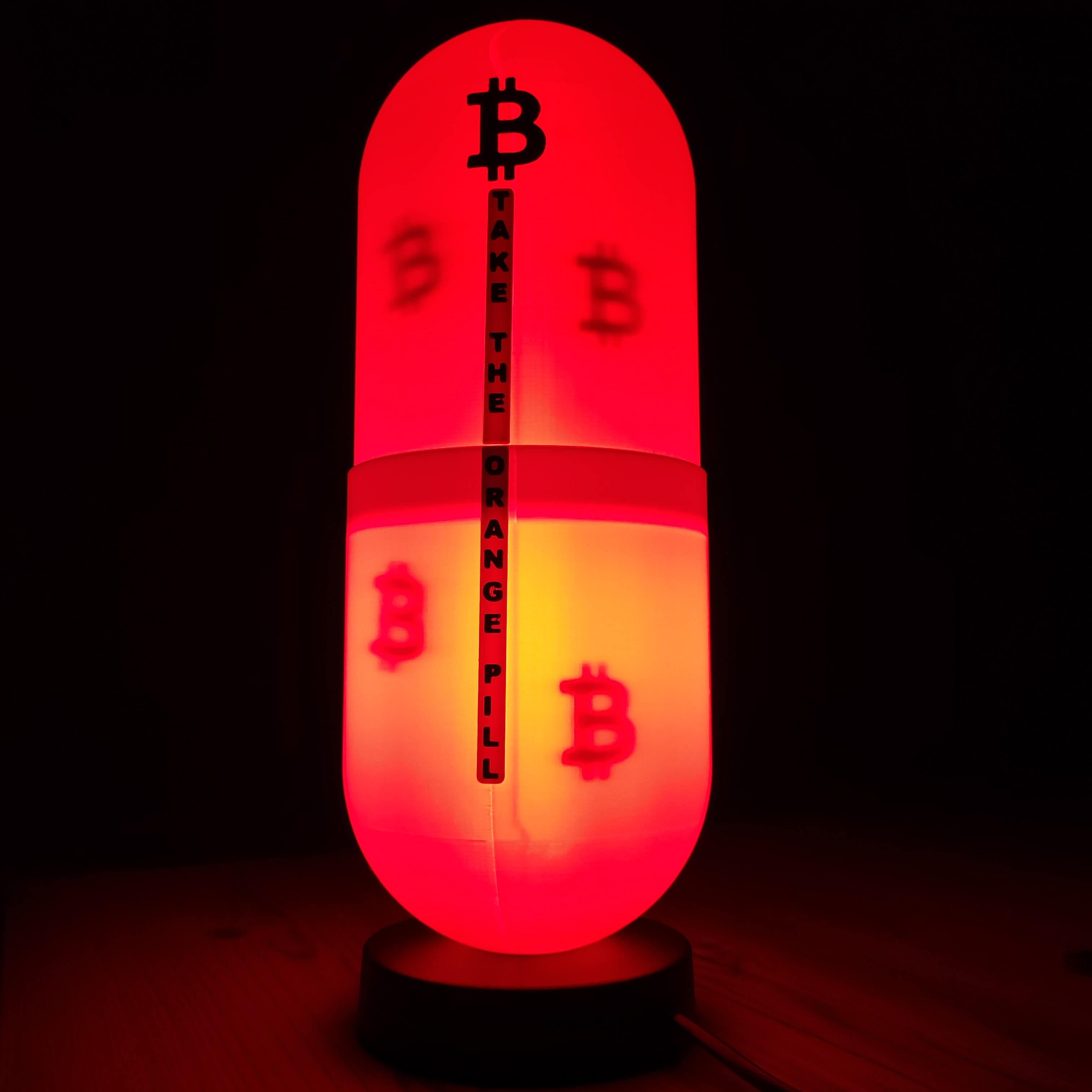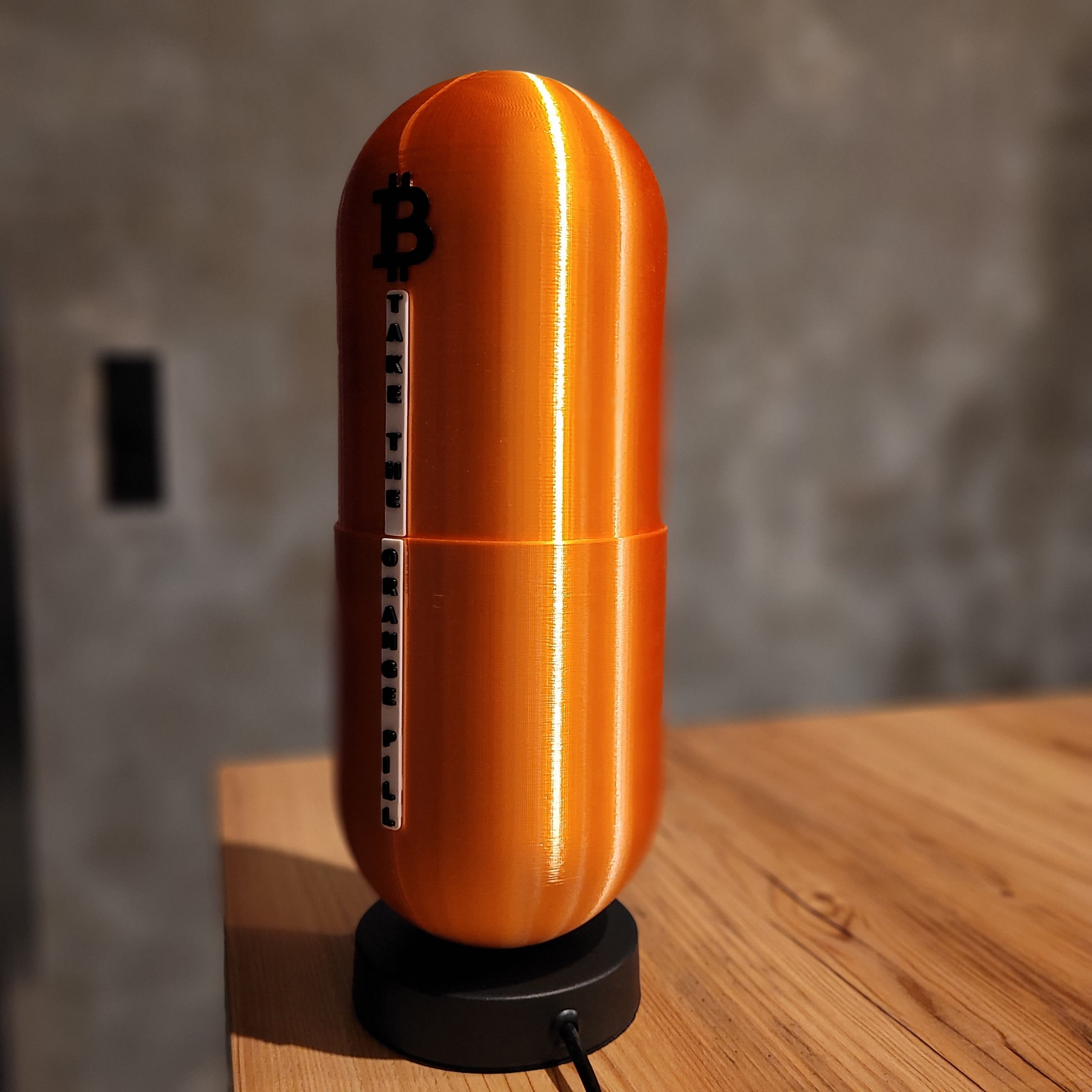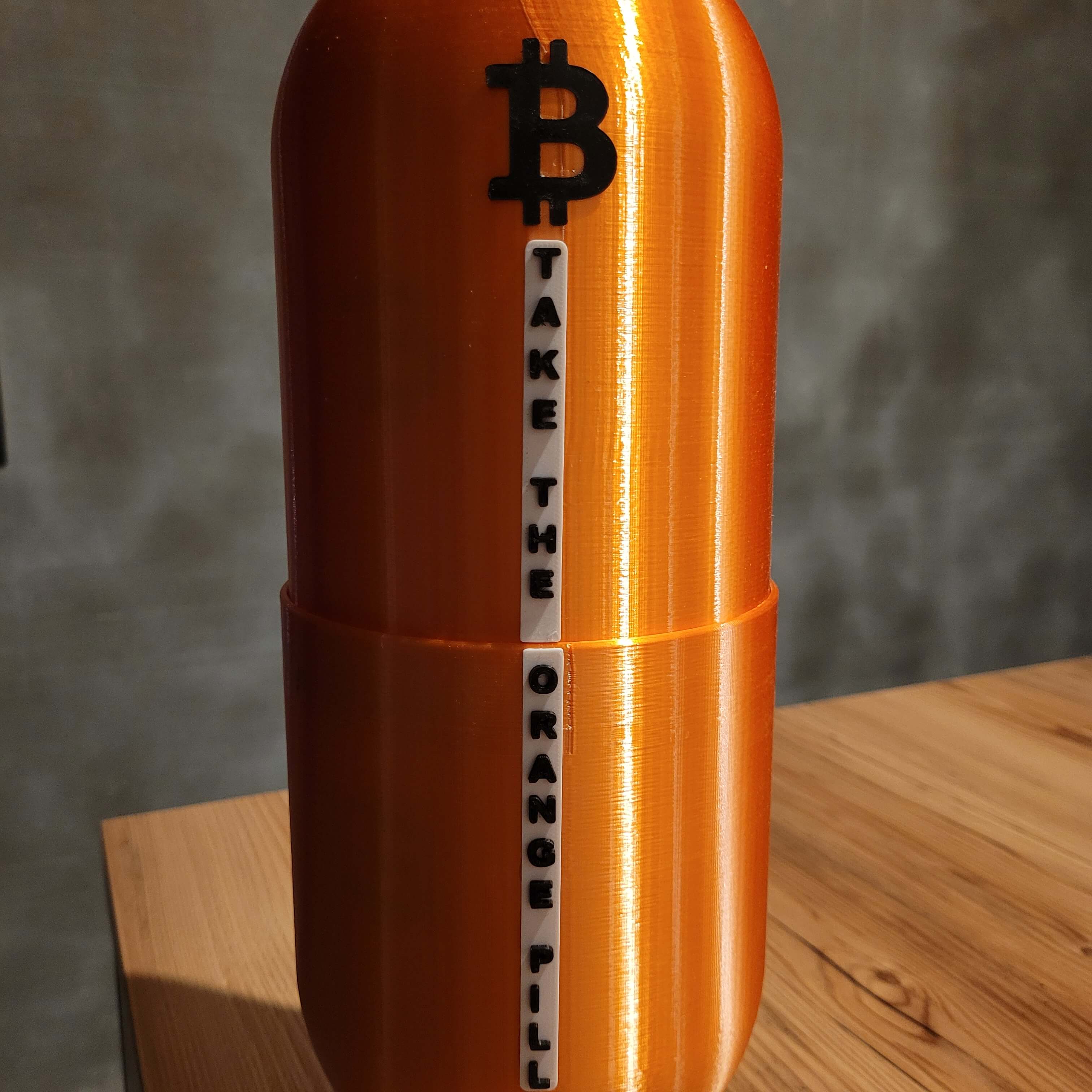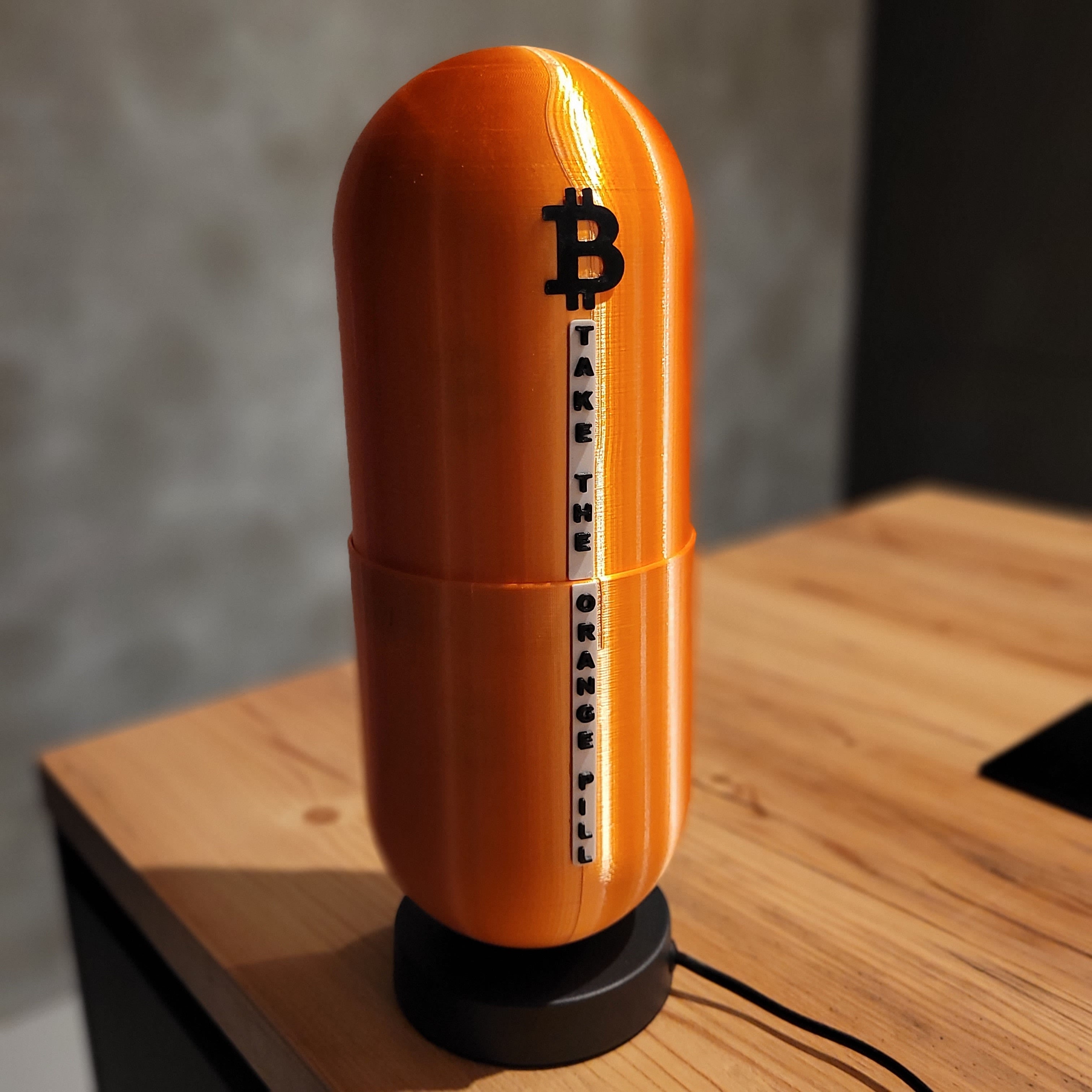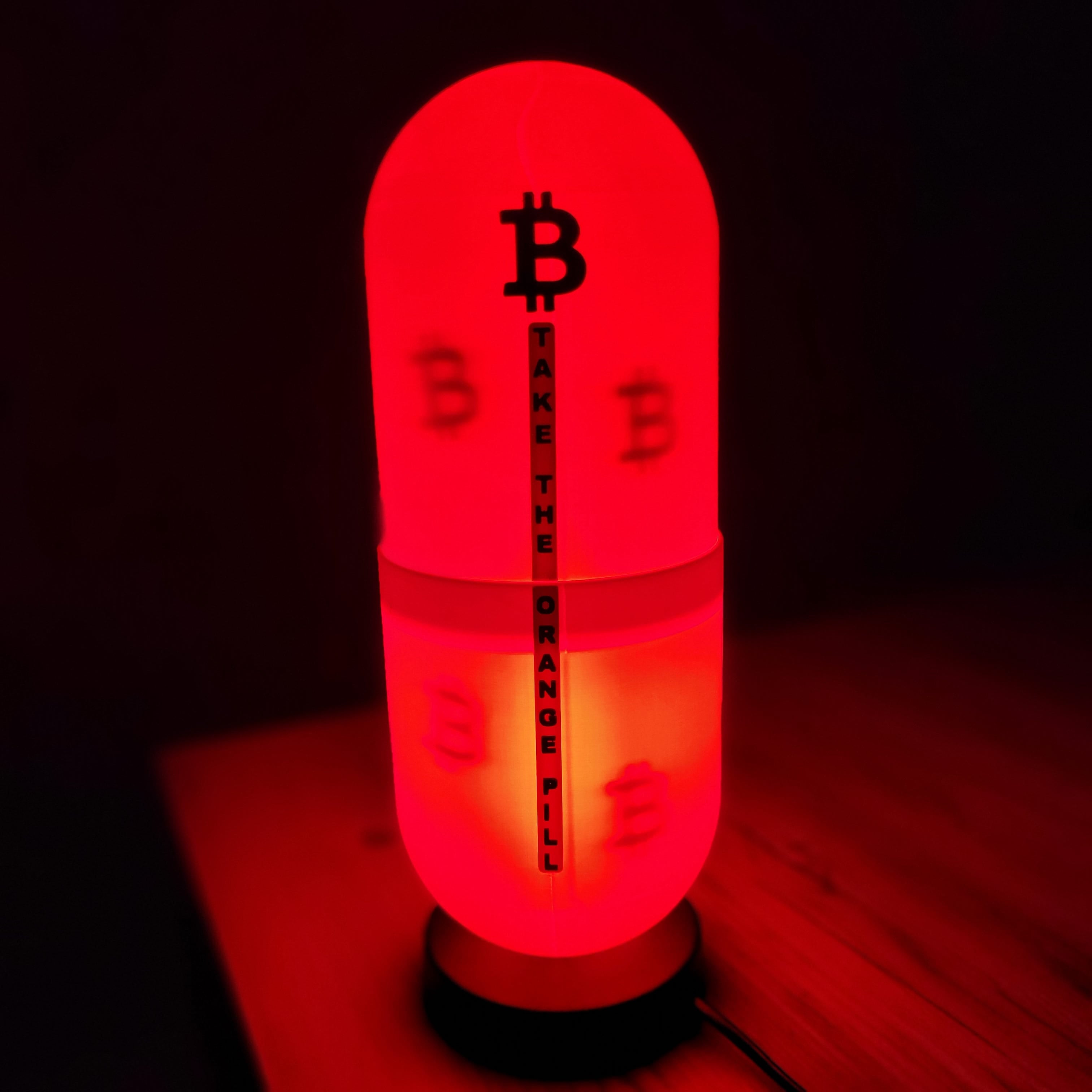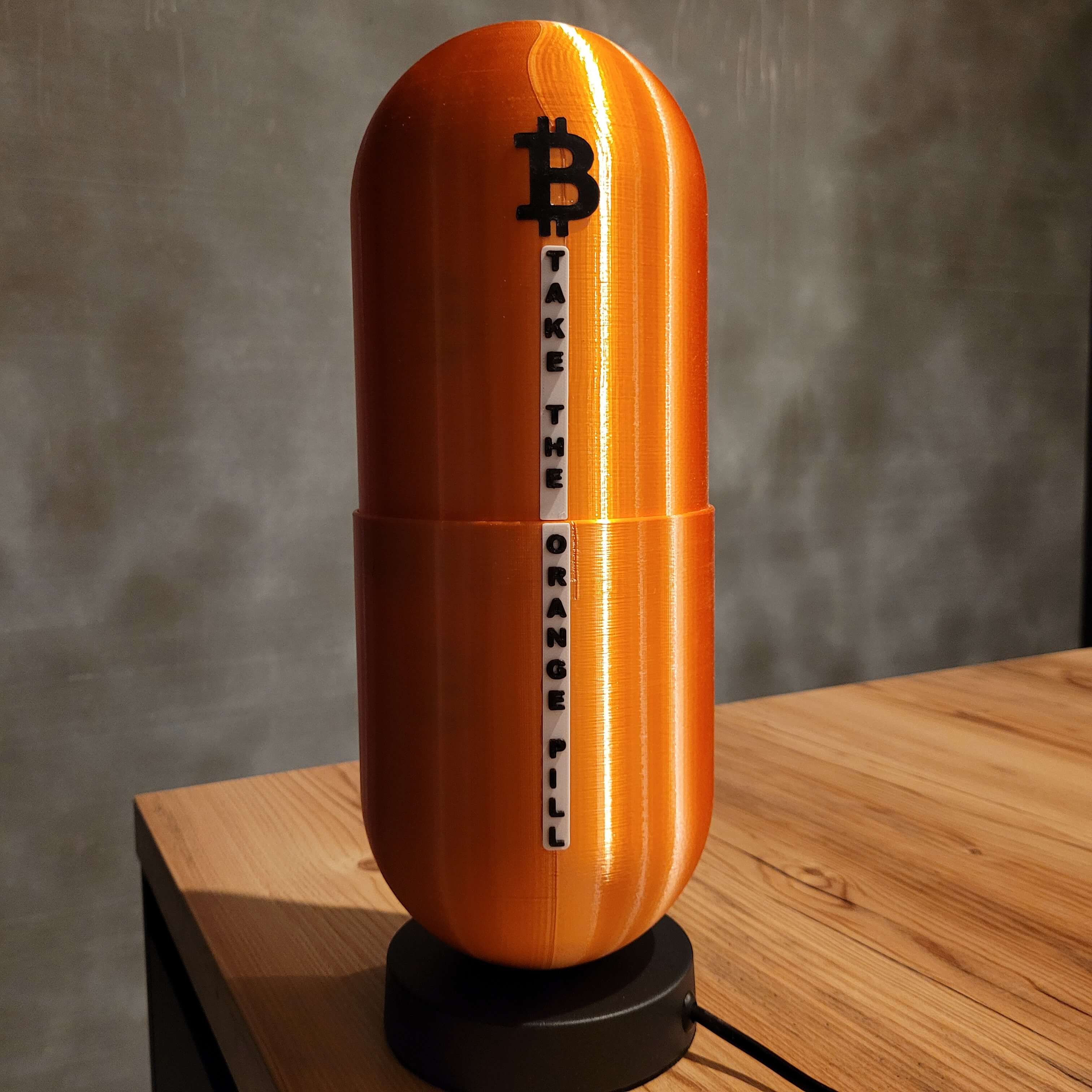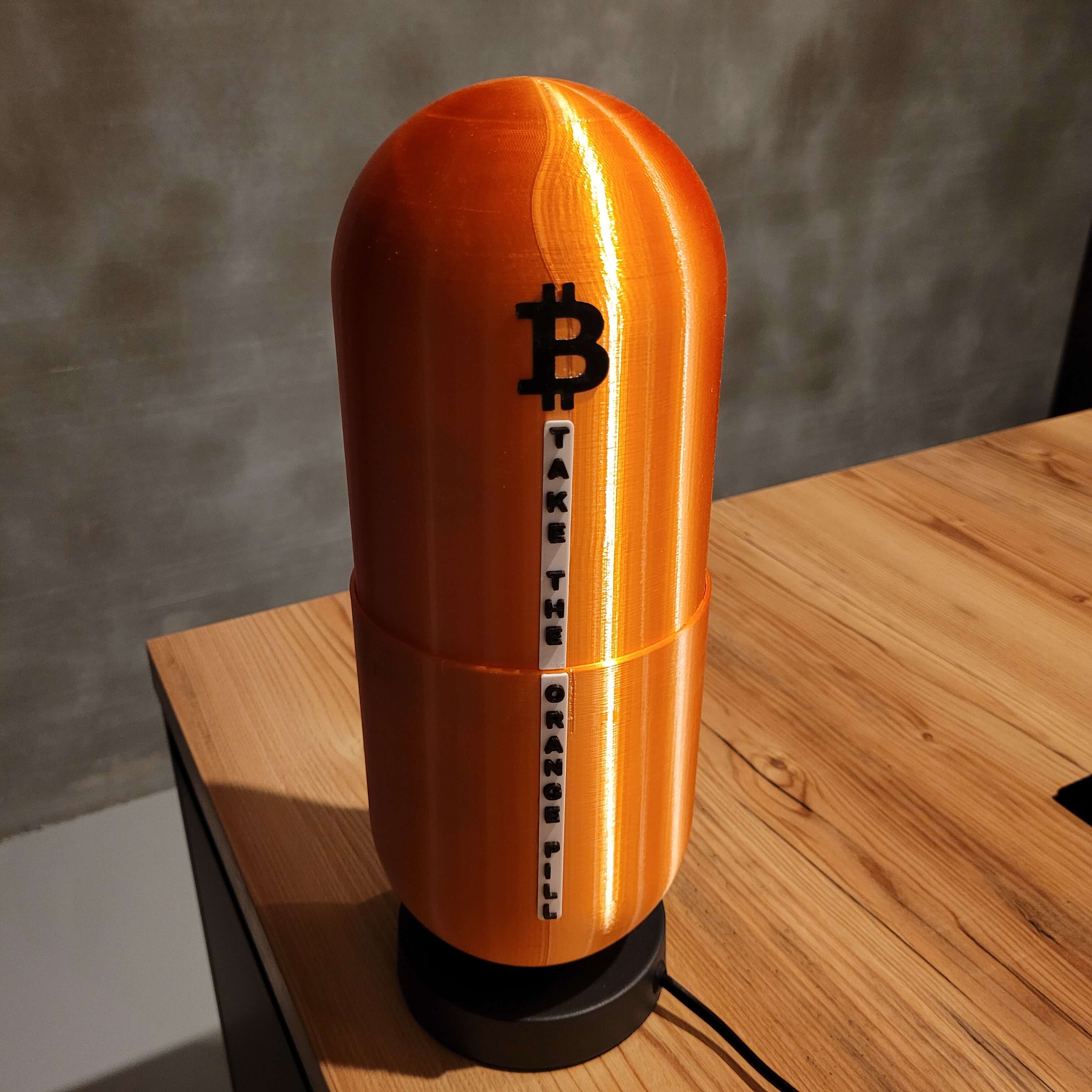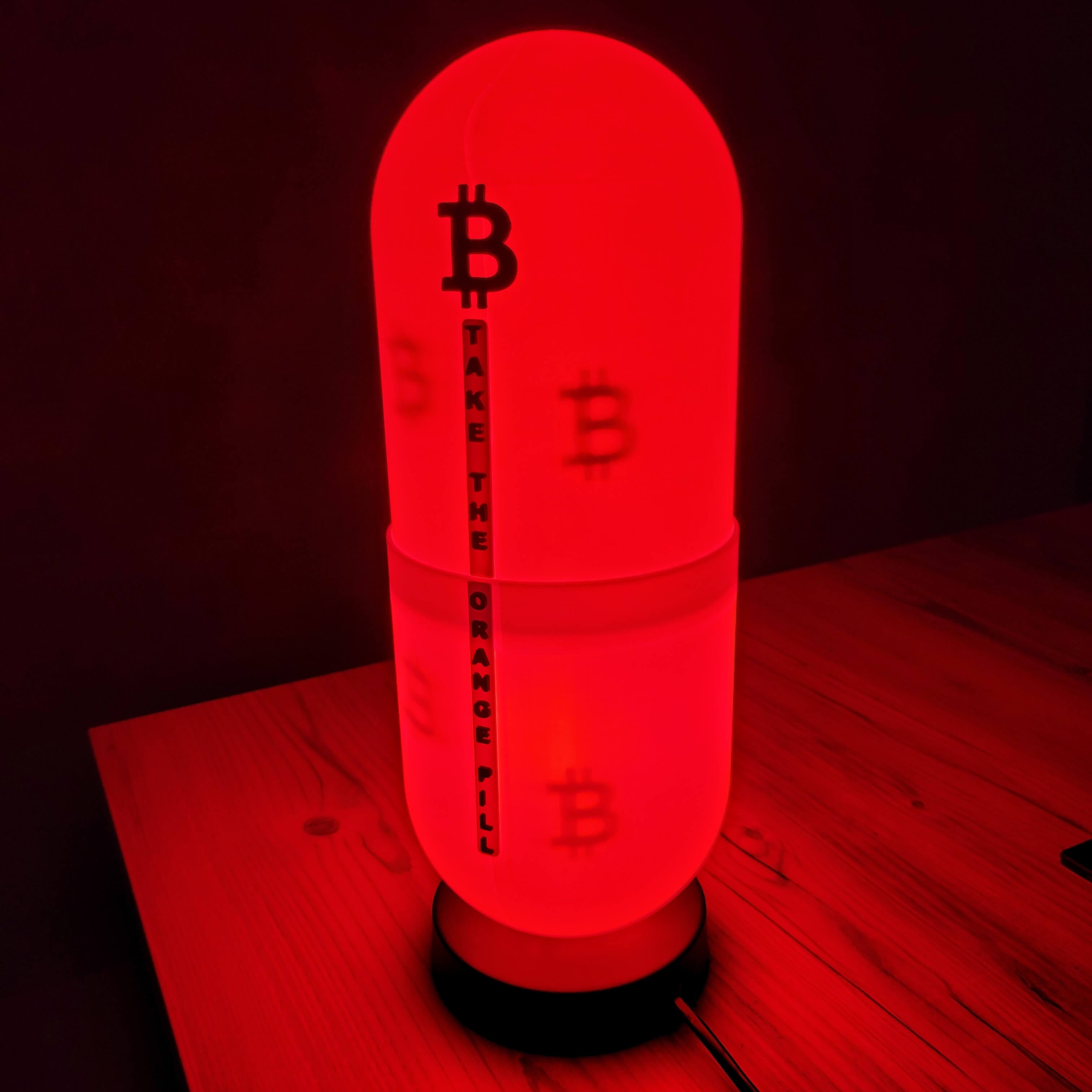 FAQs
How long does delivery take?

Shipping varies. As a rule, you will receive your artwork/fashion within 7-15 working days. Canvas artworks, masterpieces & the like require separate shipping.
Can you pay with Bitcoin?

Yes Bitcoin payments are possible & even desirable.