FREEDOM OF BITCOIN
Regular price

Sale price

€1.600,00
"The Statue of Bitcoin"
"The root problem with conventional currency is all the trust that's required to make it work. The central bank must be trusted not to debase the currency, but the history of fiat currencies is full of breaches of that trust." — Satoshi Nakamoto
Only 13% of the world's population is born in the $, €, ¥, 87% of the world's people are born in autocracy & in untrustworthy currencies. Corruption and oppression are commonplace. Bitcoin offers a way out of this MONETARY FINANCIAL DICTATORSHIP. Due to its decentralized character & its digital limitlessness, assets can be sent worldwide within 10 minutes from the North Pole to Madagascar.

THE REAL POWER OF BITCOIN, IS TO BREAK OUT OF THE FINANCIAL SLAVERY OF FIAT CURRENCIES, TO ACHIEVE FINANCIAL-SELF-SOVEREIGNITY & FREEDOM

Canvas artwork white paper:

◾️Artist: program_0
◾️100% handmade on 75x95cm on MDF board 16mm thick
◾️MIXED MEDIA, Acrylic, 3D, Lights
◾️ SPOTLIGHT EFFECT ₿-MOON: A glowing ₿ moon, can be switched on and off, battery & socket operation // LED stripe
◾️WORLD: TAKE THE ORANGE PILL, Zeppelin, pills
◾️$ bills
◾️Statue of Bitcoin, Bitcoin coin
◾️Original UNIKAT with signature + Hahnemühle certificate of authenticity
◾️Release Date: Block Height 718,372

Personal delivery possible - extra charge
Shipping varies - shipping costs will be incurred by arrangement
Pay with Bitcoin

Contact us at kontakt@bitart-shop.de
Safe shipping

We ensure that your artwork arrives safely with you.
shares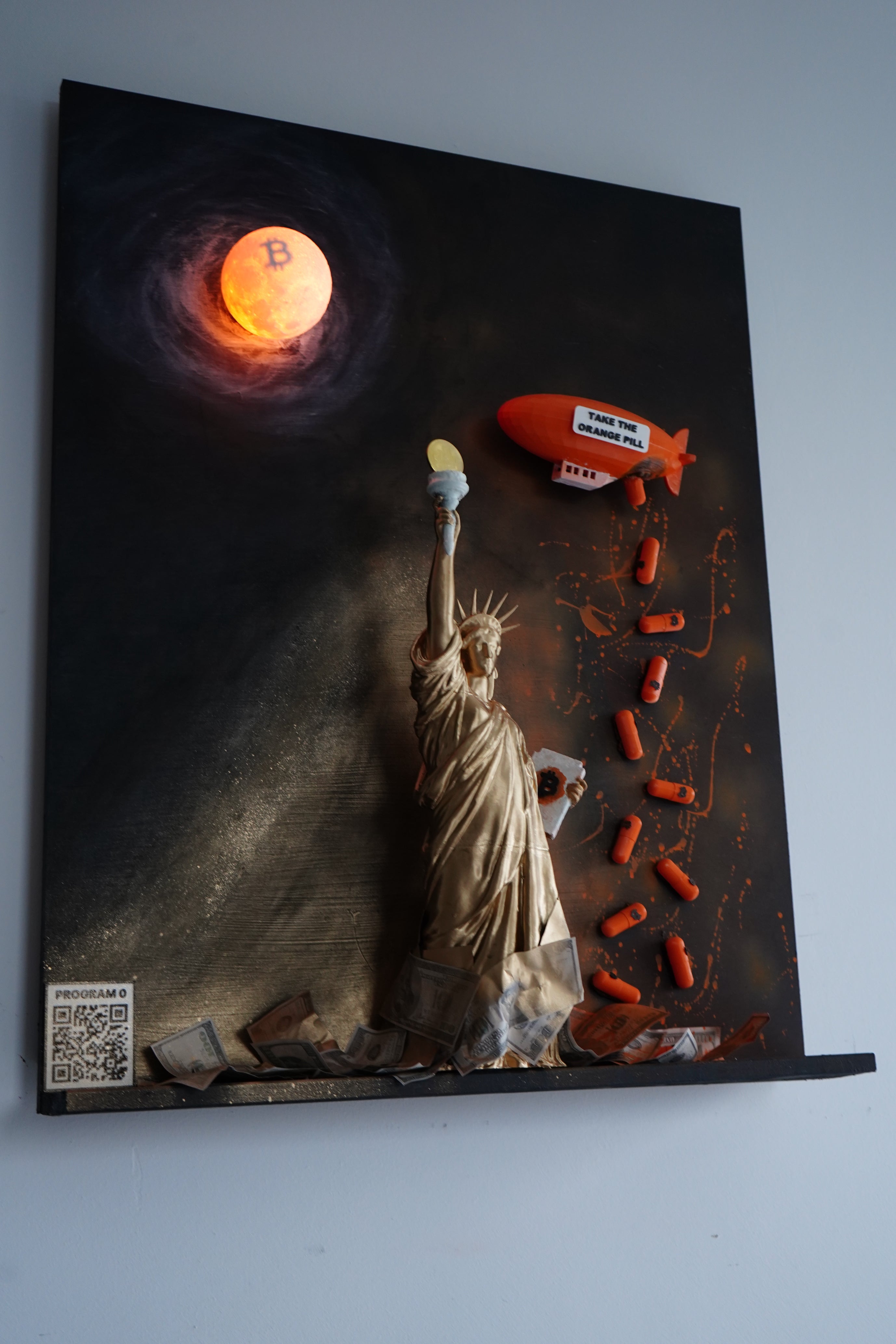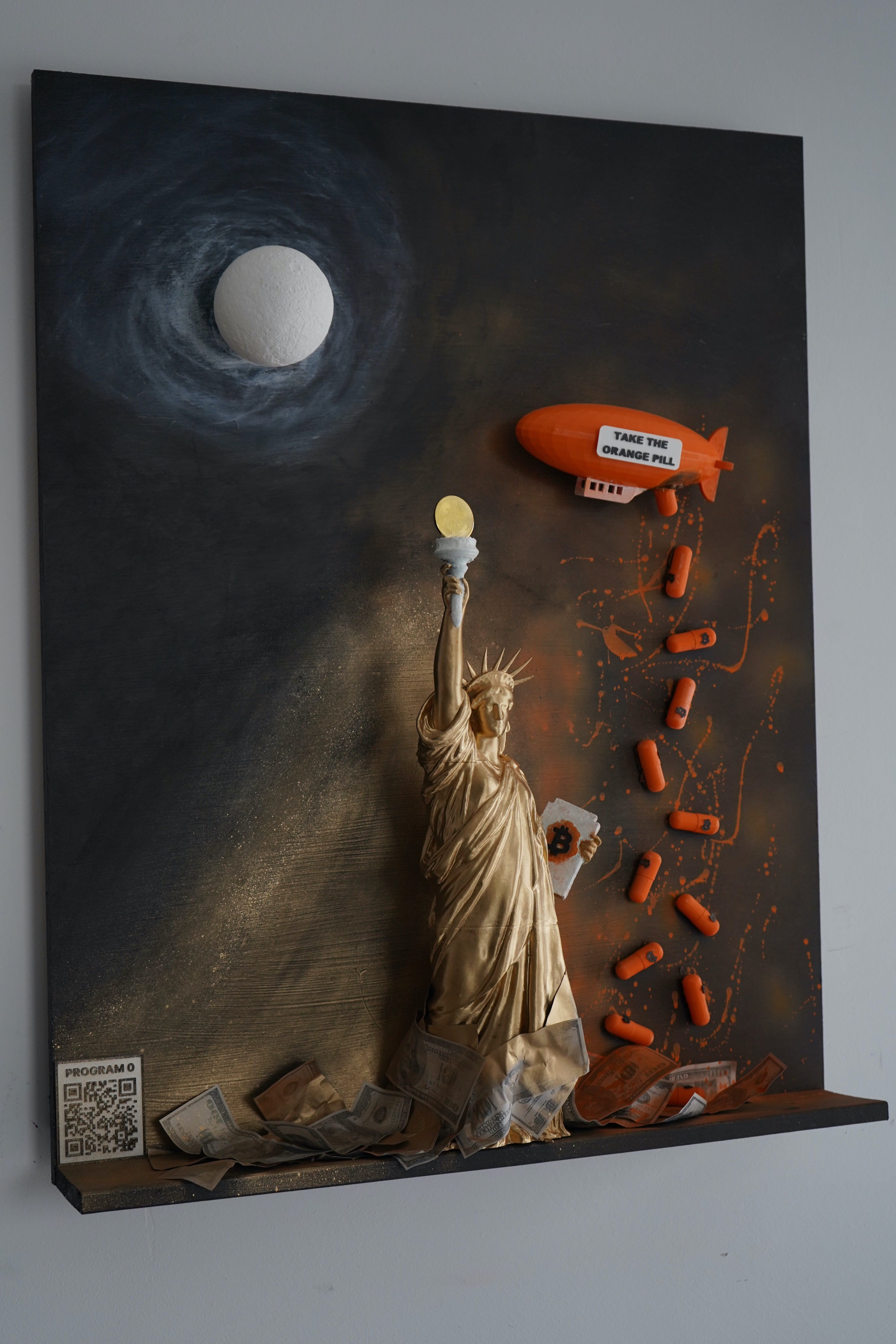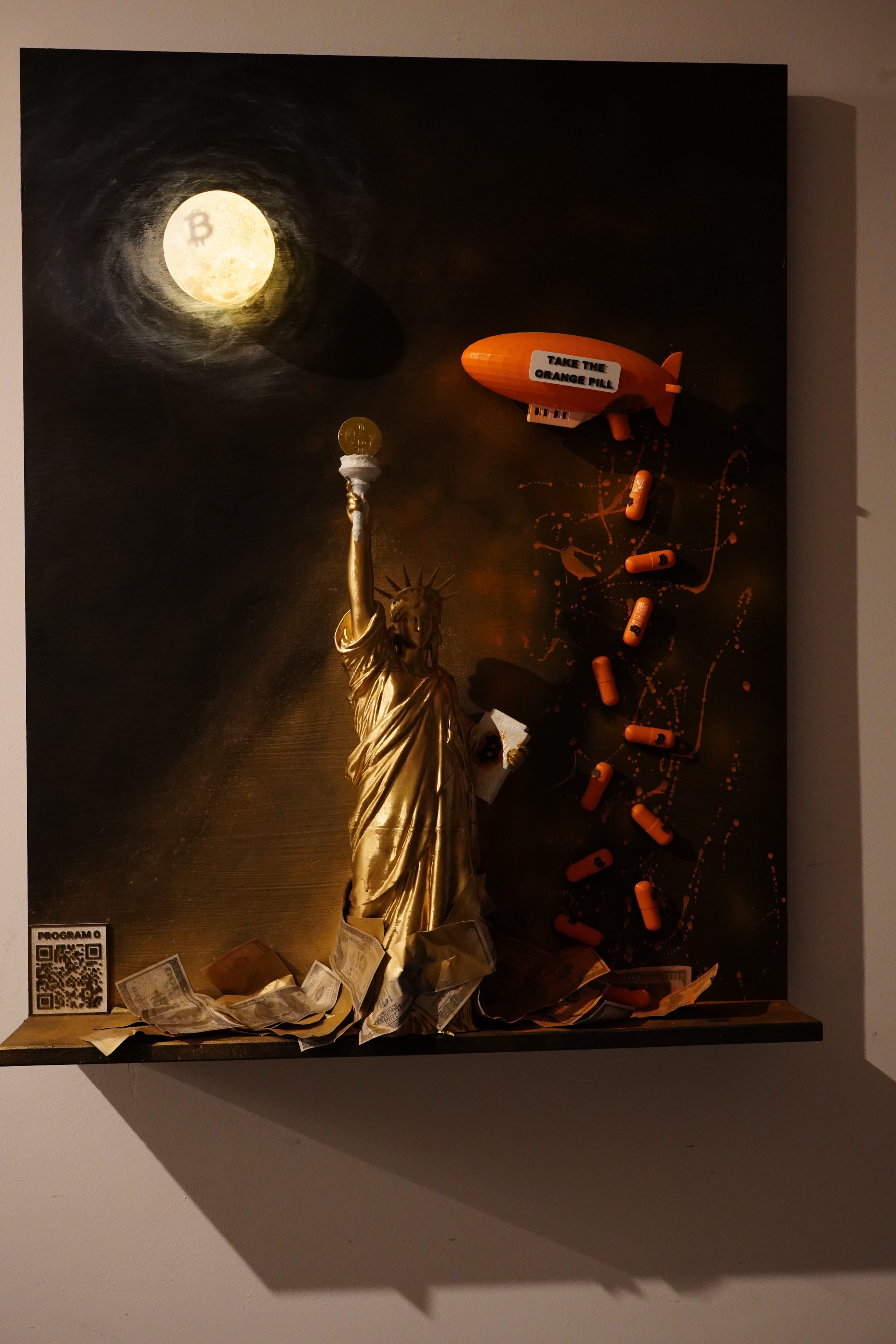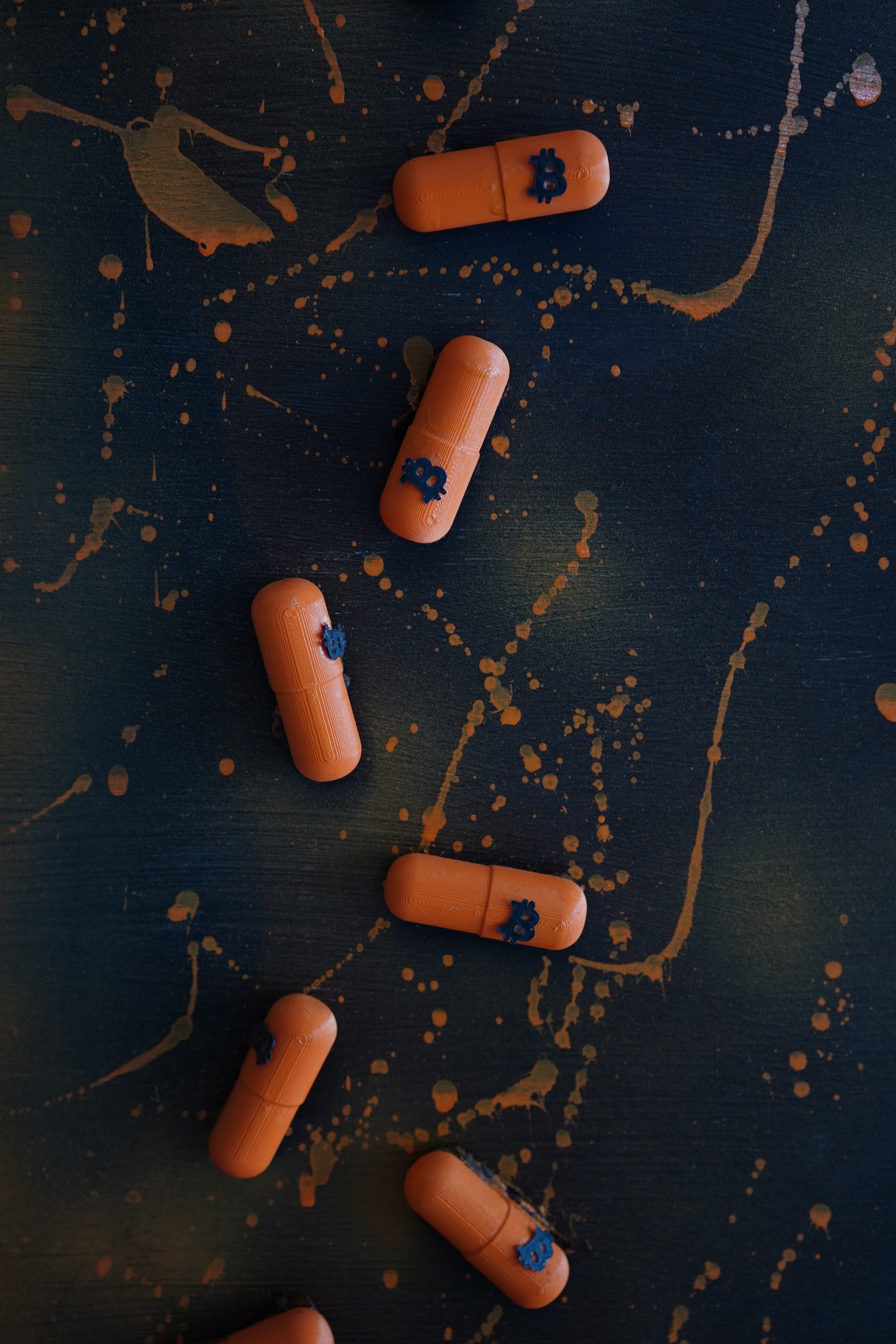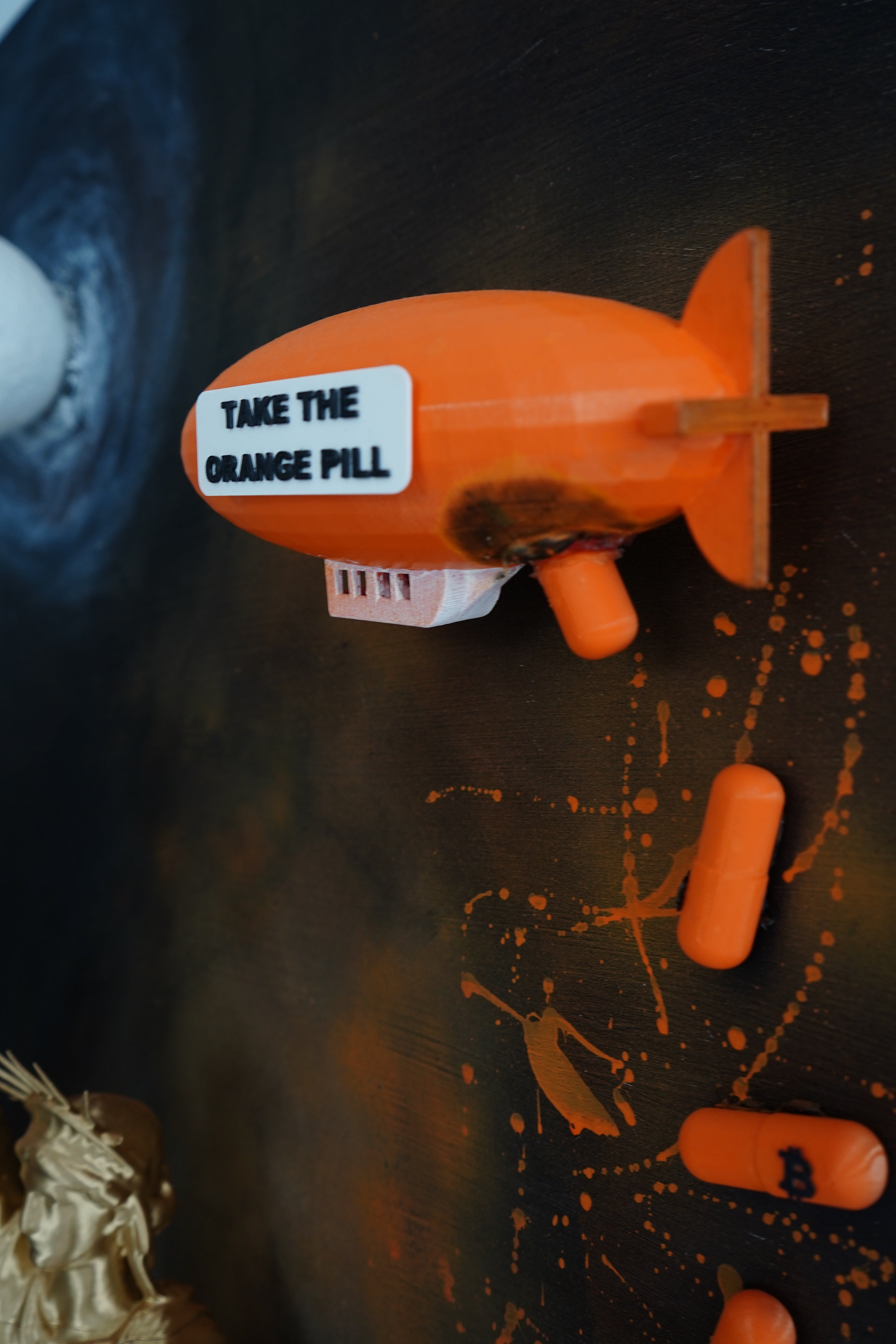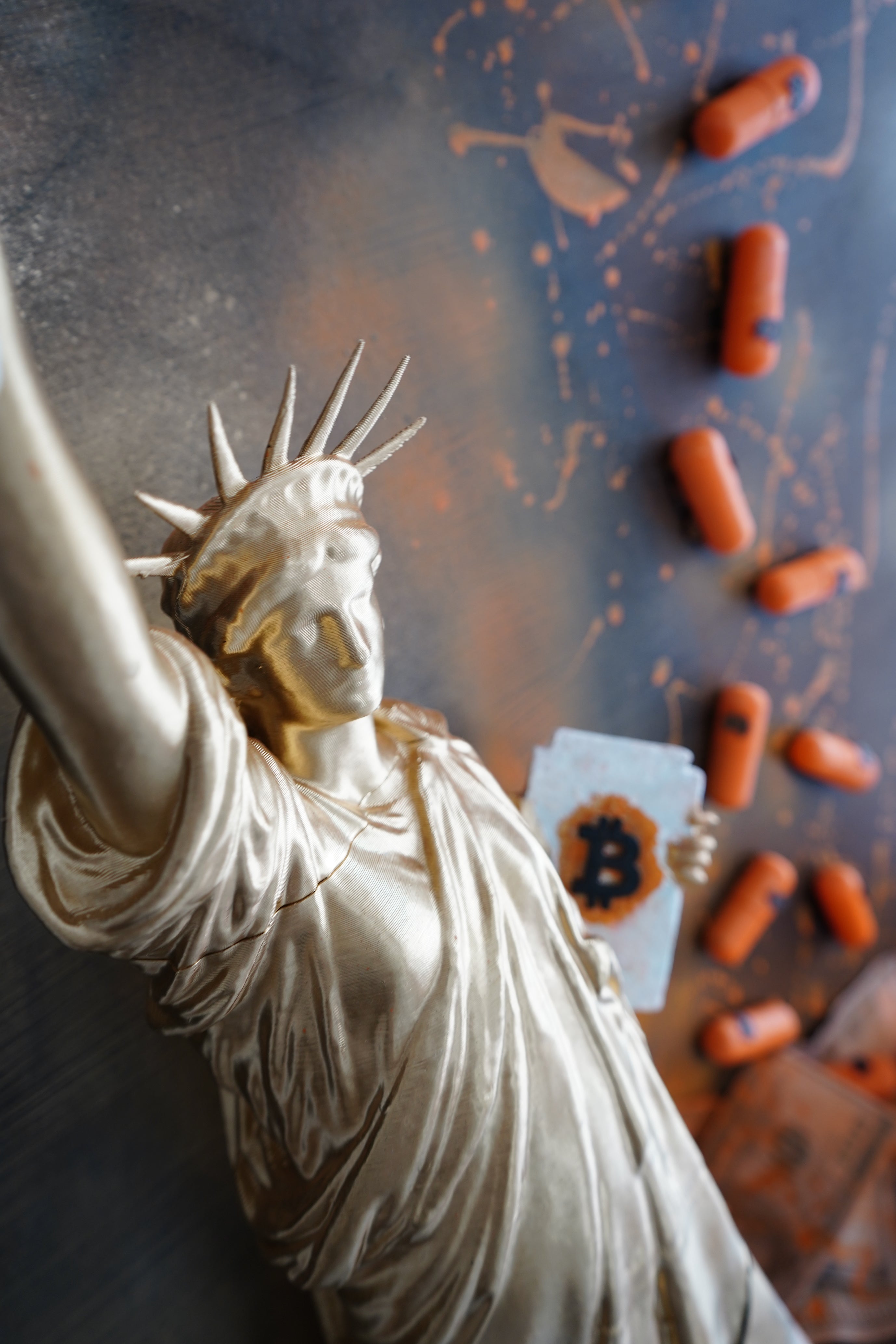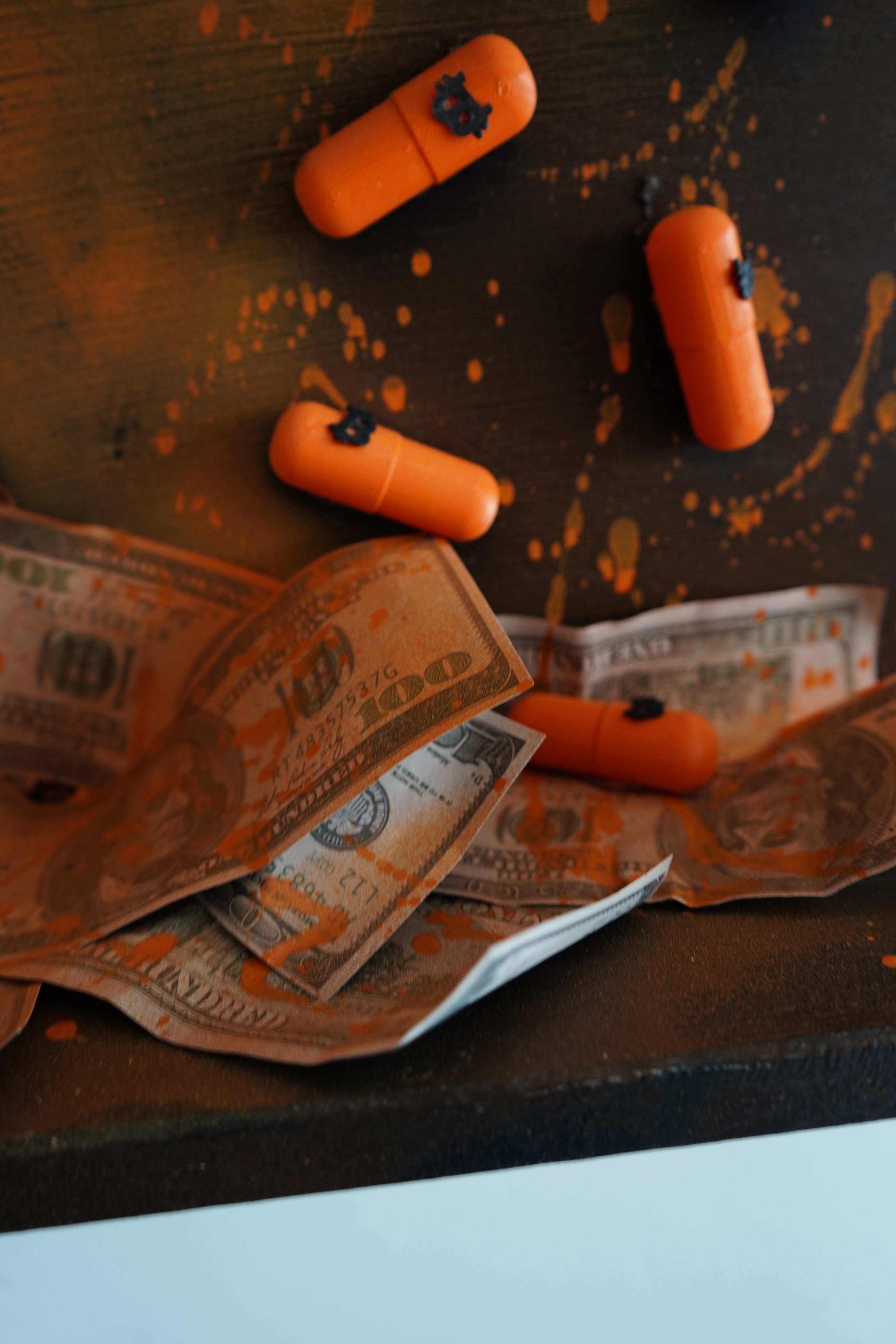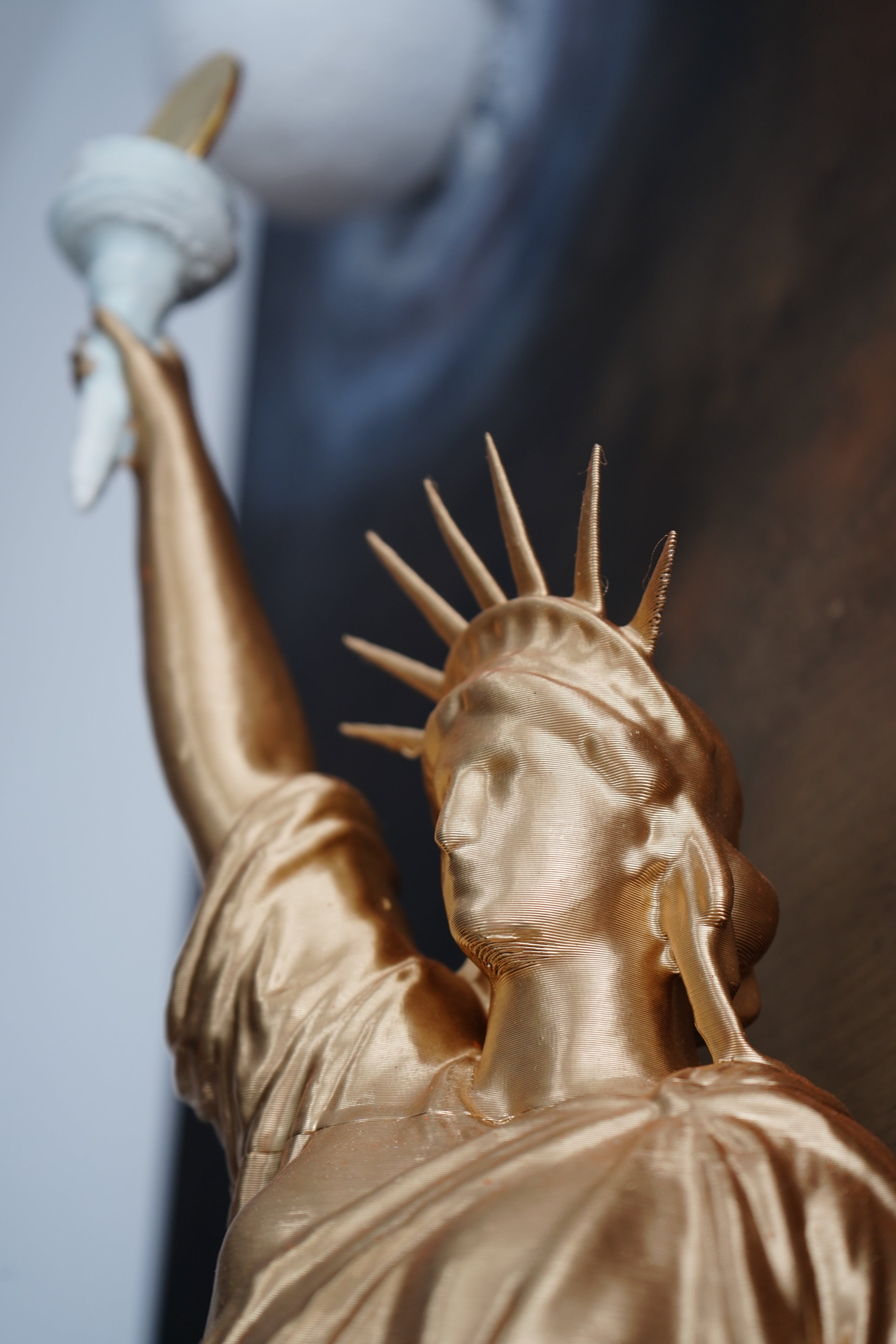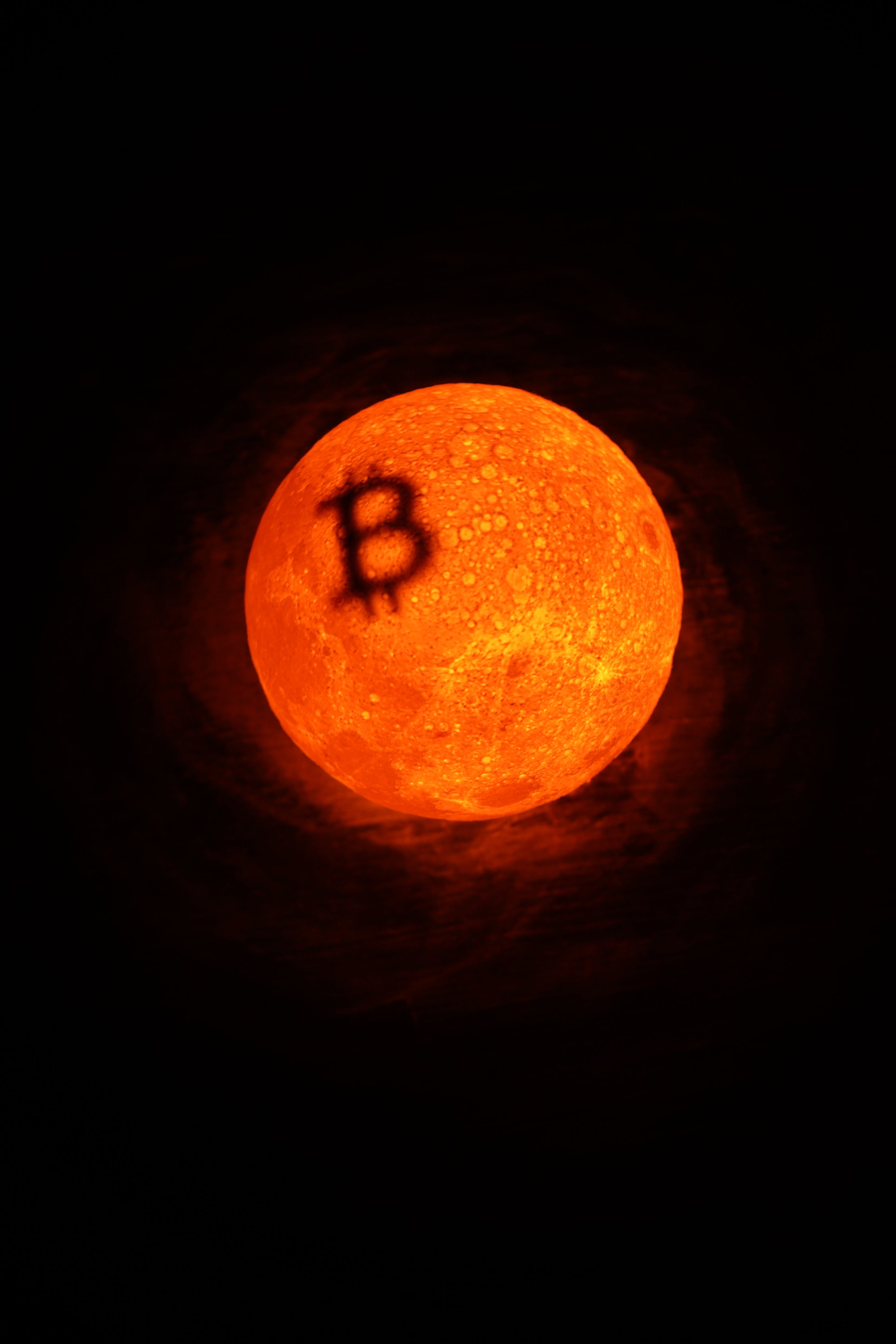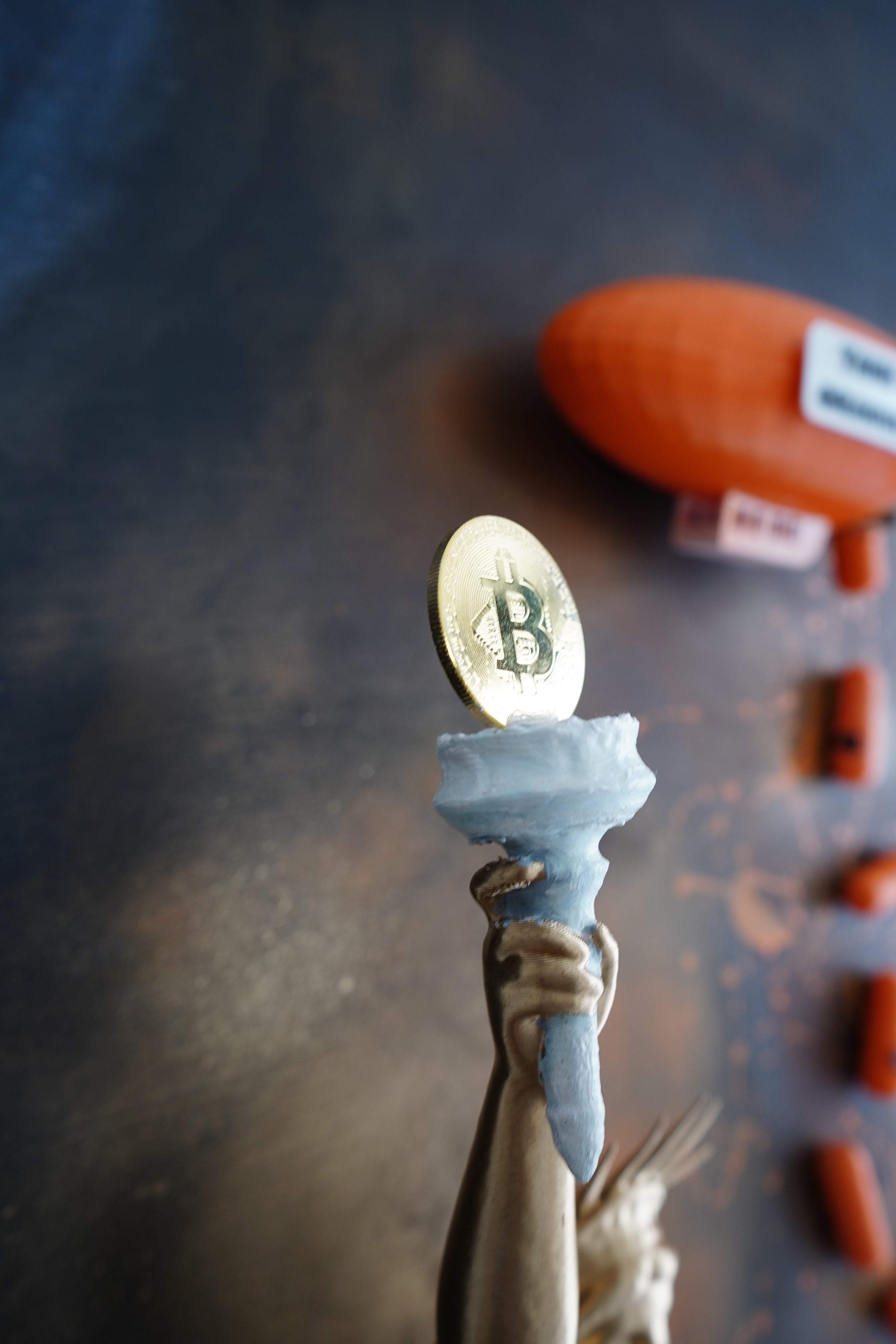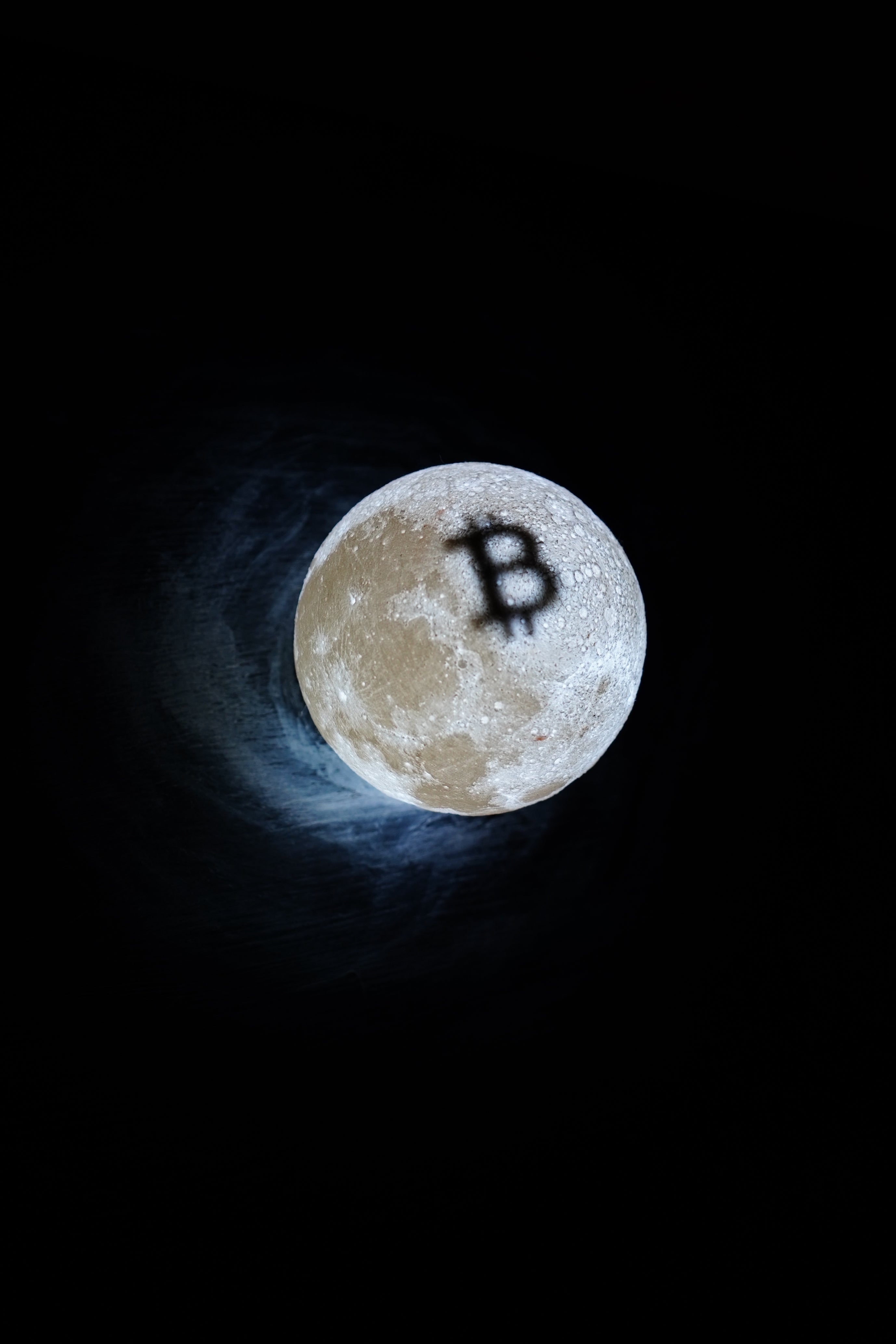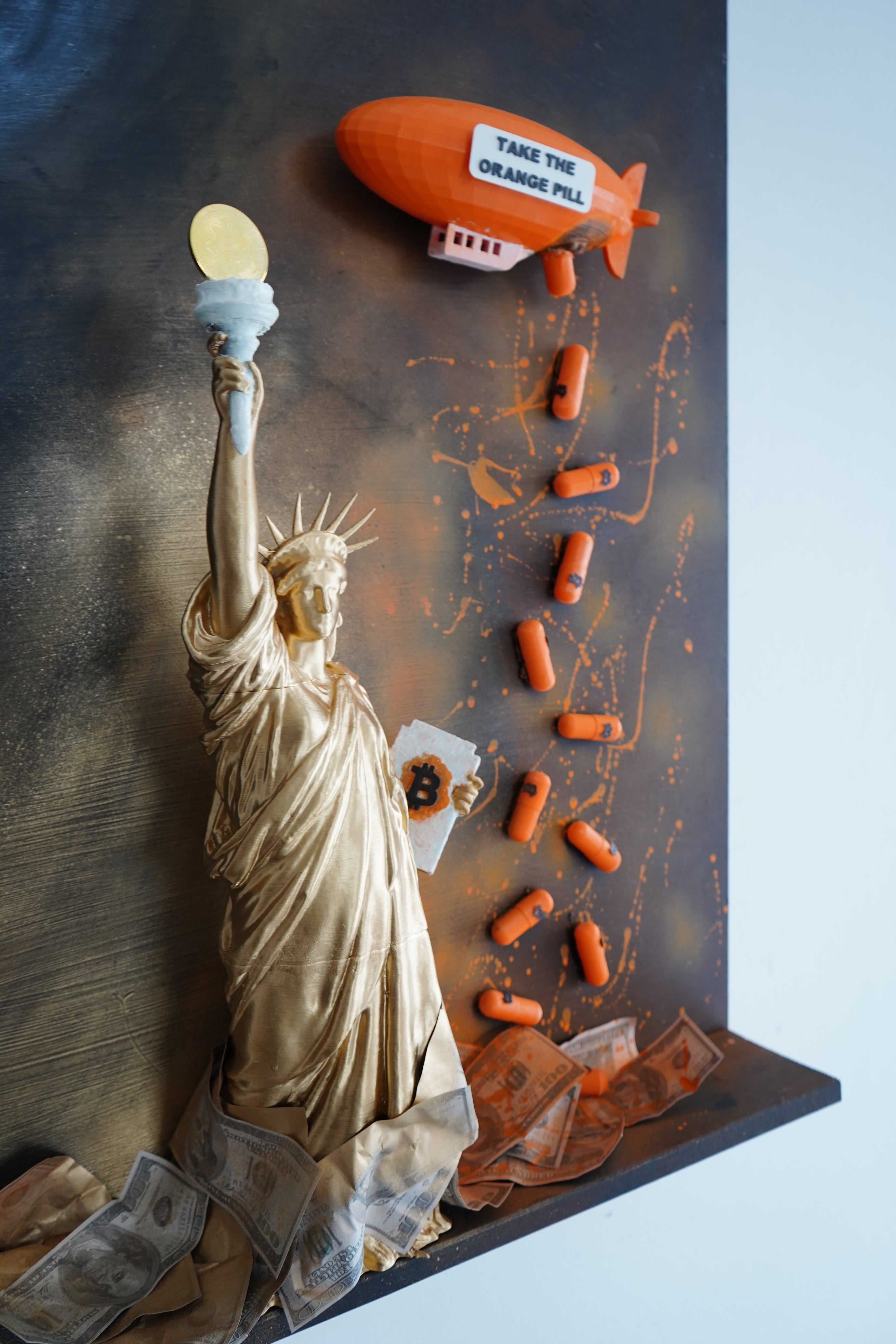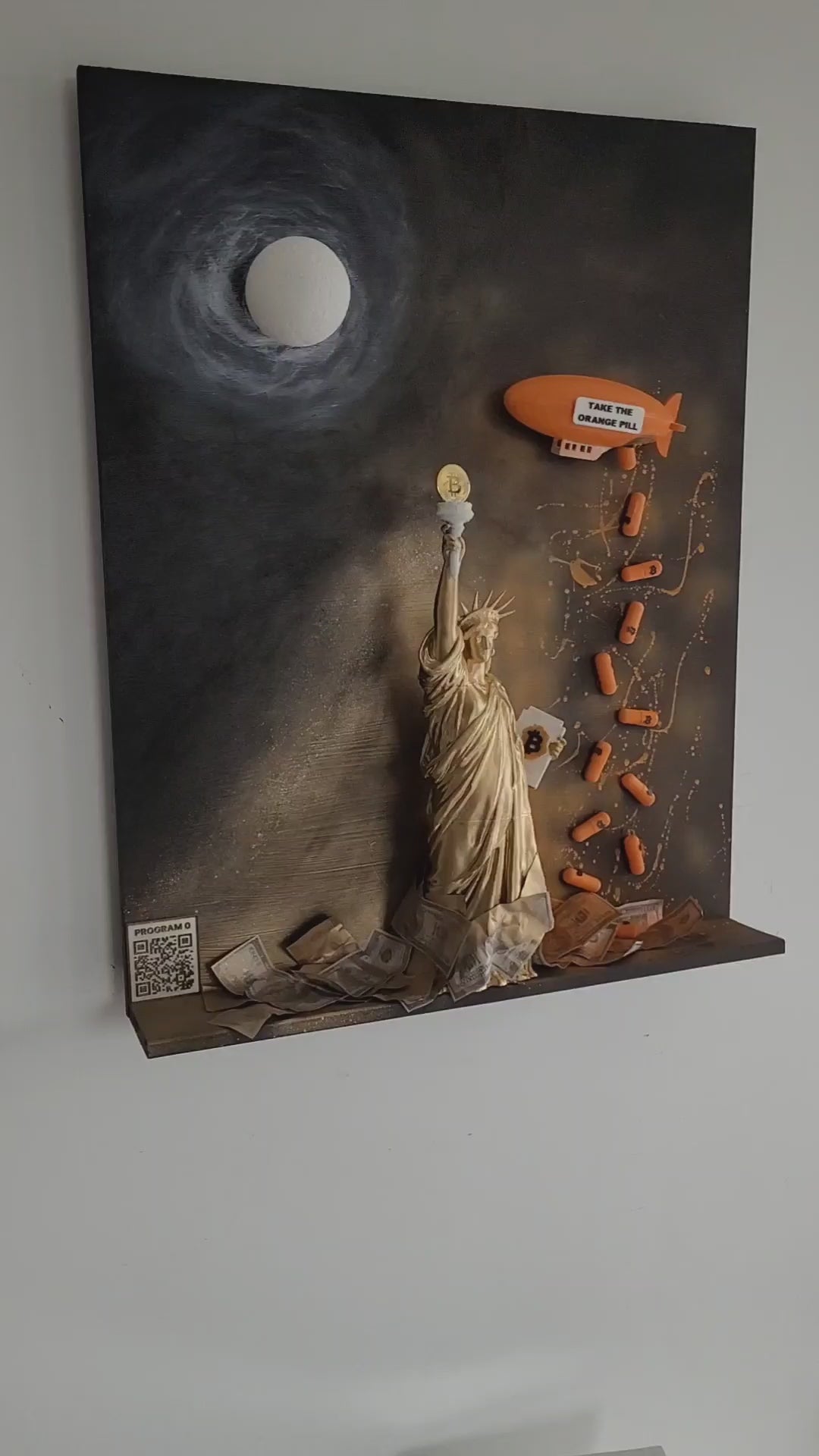 FAQs
How long does delivery take?

Shipping varies. As a rule, you will receive your artwork/fashion within 7-15 working days. Canvas artworks, masterpieces & the like require separate shipping.
Can you pay with Bitcoin?

Yes Bitcoin payments are possible & even desirable.